Joined

Apr 15, 2014
Messages

81
Likes

46
Location
This is Hyundai Xcent ownership review. Covering buying, ownership and maintenance experiences. ​
I mostly drove Santro for past years. The car has been a good companion to our family for years but inevitably it was now old.
So, we decided to buy a new car in the budget of 6.5-7.5 lakhs. It should be petrol car with lower maintenance cost and good boot space. Then we started searching for the car in market in that range.
Car Considered:
i20-
Looked it over while seeing Verna, but family insisted a sedan.
Dzire-
My family thought it as option but I said straight no. Reasons were its design and there were too many out there!
Amaze-
My brother took a test drive right away and found it impressive. My mother also liked its spacious interiors and exterior looks. Throughout the week discussion took place and I started researching about car and read the reviews thoroughly. I does not like the interiors of Amaze but we have compromise on something.
We have booked Amaze SX i-Vtec with Ring Road Honda in January End and told them to provide delivery on 13th April.
After that got the news that Hyundai Xcent is showcased at Auto Expo. So, me and my brother planned to go to Auto Expo to take a near look at Xcent. We were pleased with featured provided, interiors and exteriors of the Xcent, but at that time prices were not released, so thought to wait and see the pricing.
On 12th March, quite impressed with the pricing and started calling up dealers for test drive, but no vehicle is there for test drive.
On 15th March, Koncept Hyundai called up that they are getting car for showcasing to customer for that day only. Me and My family visited to check the car and have to decide to take Honda Amaze or Hyundai Xcent. After discussing we finalised Hyundai Xcent SX VTVT and given the booking amount, sales consultant assured us that he will give delivery by 13th April

Cancelled my Honda Amaze SX i-Vtec booking.
In first week of April, got a call from Koncept Hyundai that the car would be delivered by end of April not before that. Got frustrated then thought to wait only, but I have told them that if you are able to give me delivery before 2nd May, then only I will take car otherwise you have to refund booking amount without cancellation charges

On 23th April, got a call from sales consultant that our car is in transportation and will be delivered by 27th April kindly complete all loan formalities and provide us remaining amount. Given all the documentation to disburse the loan to HDFC Bank.
On 26th April, loan amount could not be transferred to dealers account as they have processed fund transfer in evening and it will credited to dealers account by Monday only

. So we decided that we will finish our formalities by 28th April and take delivery of car on 30th April. We have taken essential kit, 0% depreciation insurance, Anti rust & paint protection and illuminated scuff plates as an add-on's. We need gear lock and body cover also but it was not available with the dealer.
On 30th April, Finally the day arrived to take the delivery of my beauty which was standing outside the showroom. The process was quite smooth and took only 50 minutes. Floor mats were not available so they have given i20 floor mats on temporary basis after arguing with them a lot. The SA was very helpful and supportive. We were all delighted to take our new car home.
The car gave all comforts which I need. Engine is well refined, suspension is also good, well sound insulation and ride was smooth. Light clutch and smooth gear shift will be a good companion in Delhi's traffic. The cooled glove box is also very helpful for a long drive in summers. The interiors finish is simply awesome, looks really upmarket and at par from Honda Amaze.
Overall feeling very happy with our decision to choose Hyundai Xcent over Honda Amaze.
Its a real value for money and a good family car.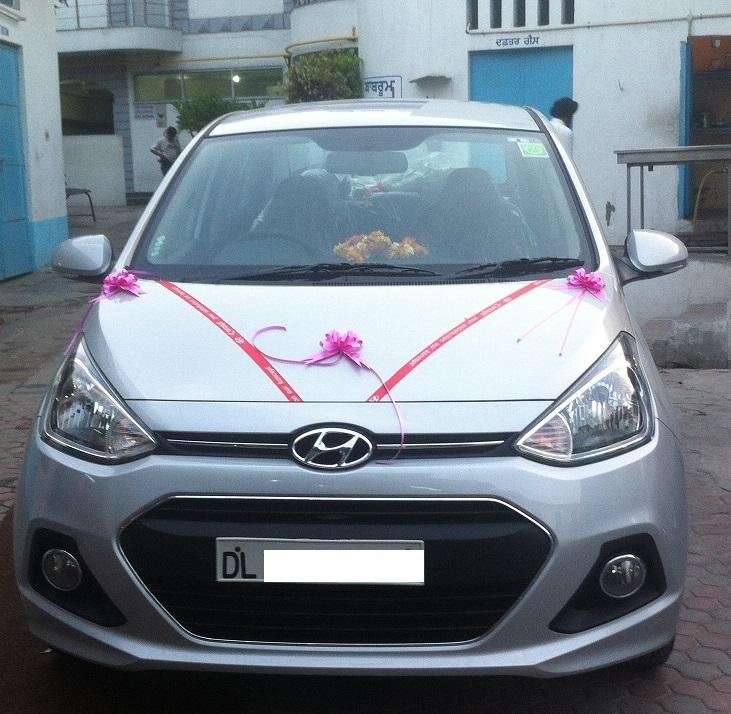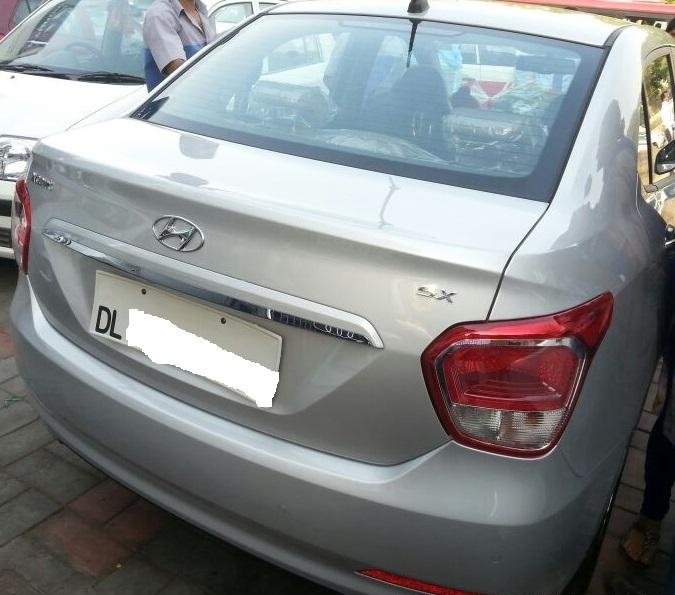 Last edited: