Hi Guys,
Well its been quite sometime on this couldn't post earlier as was busy with my car

. Where shall i start, well yes off course from my prev car the Swift VXI it was a worthy car did have any issues in the almost 6 years it was with me. Had only covered 32000 kms tough. Infact i wasn't thinking of a new at all but then came the vento. Actually i started looking for the vento initially didn't even had the verna shortlisted. I wanted to go in for the vento 1.6 TDI was reading rave reviews about it but then the interiors man was is old school. Also the diesel noise just made me think hold on all this for what?
Then came in the verna, the waiting period made me think do people really have soo much patience in their life's i thought we lived in a fast world with tolerance at like - 20%

. Either ways i had a inclination for petrol will tell you folks in a while why it made sense to me. Took the test drive and floored the TD vehicle and man did it make sense a whole truck load of it infact after the TD i was 99.99% sure it wud be this that i need. Although to rule out that 00.01% took a TD of a AT diesel and did it make me feel like getting out of that car! Seriously didn't like it.
Came back to the showroom and took the Black color, wify's choice i have no say there

. The question you all might have is why not diesel? Honestly guys i don't have a high usage max 600- 700 Kms and if i take a diesel car and calculate the extra money and the interest i would pay for the loan that was like 5 years of free petrol! Yes that was huge and at 80 rs a litre! Going for diesel didn't make sense to me also if i had it would be only a personal satisfaction of paying less at the bunks nothing more.
Post Booking Experience:
Well the actual fun started post this, i pushed the dealer to confirm date of delivery they confirmed by 25-01-2012. I was ok with that and the Sales exec was a good chap so it started of fine but then came the loan formalities i initially went to SBI for their low interest and quick pay offers but that didn't materialize so then it was finalized with HDFC.
The dealer has cleared told no free accessories except the usual thing of floor mats , mud flaps, idol and perfume. I was checking around and found that a competitive dealer was giving sunfilm and Hyundai original car cover as free. This pushed me off i spoke to the sales guy he directed me to his manager spoke to her and said :
"why is it that 2 dealers in the same city offer different things for the same car and also told her that if i go with the other dealer i get all the cool stuff and i have to wait for few days more."
In 30 mins i got a message saying they will give that and also i was charged 1000 bucks for a carpet mat which was also waived off.
Then i saw the insurance was charged at 33500! outside i cud get the same for 23k!. I told them directly i will get the insurance made and for my surprise they agreed to get it for the same amount!
Overall my On road price was reduced from 10,17,000 to 10,00,000 that's a 17k savings direct! the sales manager came back telling :
"Sir, your the only one for which we have done this for a verna!"
Its true folks there is nothing wrong in fighting for your money!
On 25th i took delivery of the beauty. Boy was the car looking good it was stunning! Pics below folks!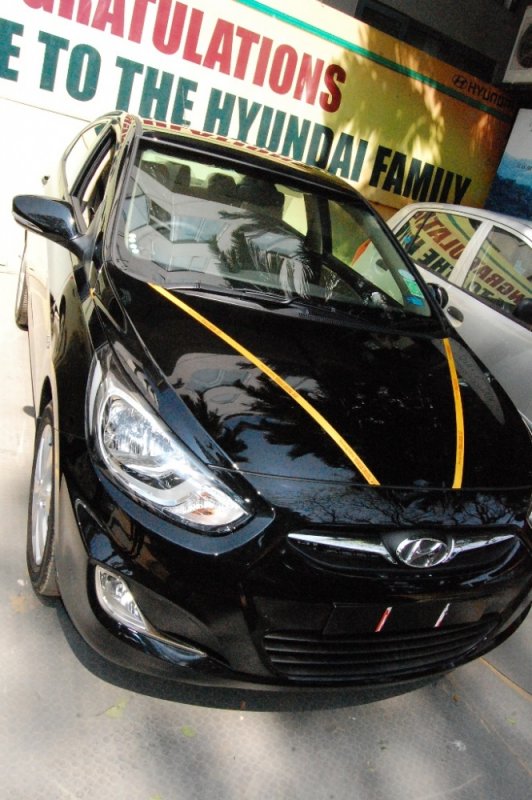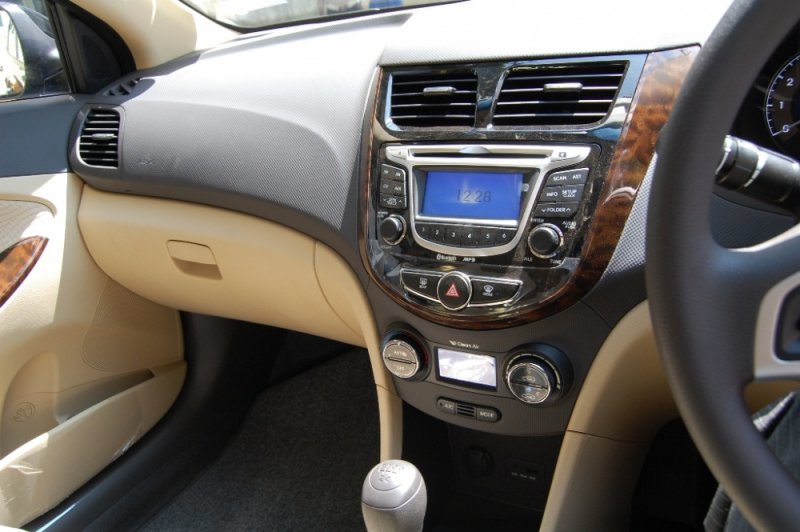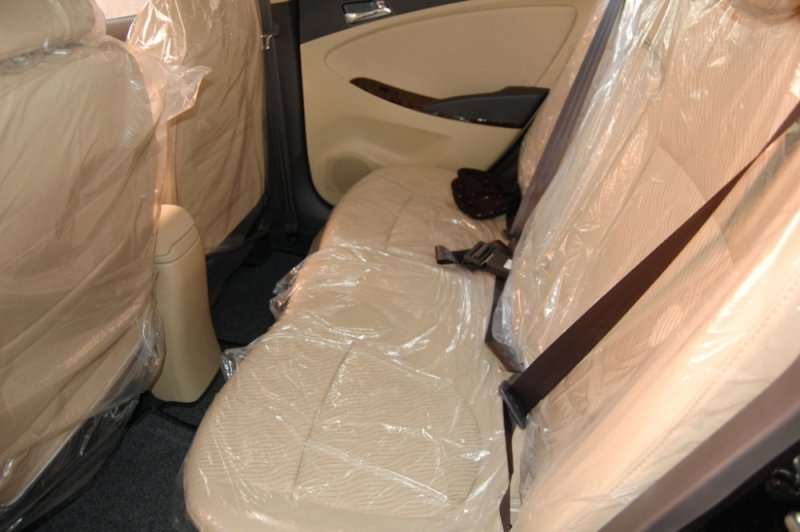 Engine Bay :
The keys!