Joined

Jun 27, 2016
Messages

462
Likes

319
Location
Hello everyone,
I recently purchase a new Hyundai Verna 2016 1.6 VTVT (S) variant. This is my first car which I ever bought. My usage is 50-50 on city and highway.
Decision :
During June of 2016 i suddenly wanted to buy a car with my own money. I just wanted something elegant and fun to drive. After many hours of browsing, reading and observing I had narrowed my choices to Verna, City, Vitara Brezza, Ciaz, Creta.
At first I went to Advaith Hyundai showroom in Mysore. As soon as I saw the Phantom Black Verna with custom alloy wheels in showroom, I just fell in love with it.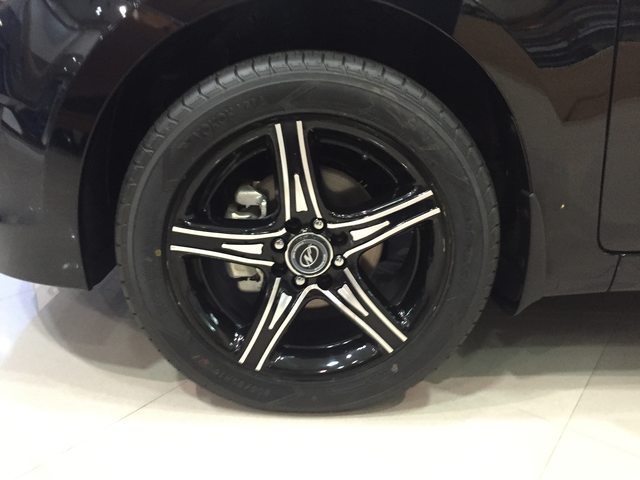 Honda City :
Pros -
iVtec [Vtec kick]
Good space rear passanger
Rear AC vents
Sunroof
Cons-
Slightly expensive maintenance when compared with verna.
I'm not a chrome fan, didn't like the grill. I would prefer 2013 city.
Very expensive for features
MS Ciaz :
Pros -
Good looking car, especially from behind.
Hybrid tech. SHVS
Cons-
Bad interiors
Considering its made by MS, I have doubts of its structural capacity.
MS Vitara Brezza :
Pros-
Good looking car. Feels like range rover
VFM especially on-road price.
Apple carplay
Cons-
felt claustrophobic in driver seat.
Hyundai Creta :
Pros-
Good looking and feels premium
Cons-
Too much GC for its track.
Felt like body roll in TD, so immediately dropped it.
Only expensive models have required features
Selecting the model and color of verna was a big problem. I wanted to buy Sx variant and my parents wanted me to get a base variant since I am a learner driver. After a long discussion, my parents convinced me to go for base variant, but still i wanted Sx variant. Now next hurdle was with choosing color of car. I said Black, my father said red and my mom said white. Since neither of were agreeing with each other for color, we all agreed to get silver color. So final decision was to get a Verna base variant Silver color.
At Showroom after decision :
In June there was an Hyundai Anniversary offer which was a discount of up to 80K INR [20K(cash bonus)+50K(exchange bonus)+10K(loyalty bonus)]. After bargaining the dealer reduce the on road price of car to 8.03L INR. I felt like that it was a good price and booked the car and later payed him in full due to pressure for dealer to achieve required delivery date. Now after few days, I get a call from dealer saying that the car(base variant) was not available currently since the car is not being manufactured in Chennai currently and Hyundai is not accepting orders. Later I called up and asked other showrooms in other cities, they also said the same. They all told me that they are not sure when Hyundai start to accept orders, they said Hyundai will start supply as soon as they achieve required MOQ(minimum order quantity). So the dealer called up again and said he'll offer same discount on S variant. Hearing this my face lit up as the anniversary discount was only available on Base variant. But still i took my dad with me now. Thanks to the great bargaining skills of my dad, dealer finally gave in for the price set by us which was 10L INR including leather seats, door scuffs, extended warranty, up module and car cover.
PRI(Pre-Registration Inspection) went without any problem. Just before taking delivery dealer told me that there was no official up module form Hyundai due to some coupling difference in new cars manufactured from April 2016. But he offered other accessories to match that price. My mom suggested to take door guard and car vacuum cleaner, so i took those only.
After delivery till now :
Till date i have driven around 15200km. Most important thing people ask "Fuel Efficiency", I'm currently getting around 13.1kmpl in city (11.9kmpl W/AC), on highway around 15.5kmpl (14.9kmpl W/AC).
Engine became even more smoother after a trip on highway.
Things I like about my car :
+ Music system is really awesome. Didn't expect that much bass in stock speakers.
+ Driving is smooth. And it's fun to drive.
+ projector headlamps do their jobs pretty good.
+ Interior quality is stunning.
+ Bridgestone tires is a plus.
+ Very big boot space.
+ safety equipment.
+ good Bluetooth connectivity.
+ Overall looks.
+ Cluster panel in impressive.
Things I hoped they improved (generally) :
- Leg space for rear passenger.
- Steering is little bit sensitive at high speeds. [Took time to adjust, now it's awesome]
- ground clearance (my opinion).
- a good place to hide seat belt of rear middle passenger when not in use. [
We can wedge it in seat gap. Just found out, Sorry Hyundai
]
- Should have provided an option to get leather seats from factory for all variants.
- Only If there was a RWD variant

- Air Vents for rear Passenger.
Problems I'm having :
* Gear feels hard to shift sometime even when clutch is fully engaged
[
Problem rectified during first service.
]
* Clutch is hard (it can be adjusted later)
[
Problem rectified during first service.
]
* I suspect vacuum leak, because idling is high when cold start (correct me if i'm wrong).
[
Posted by VISHNUCARCRAZY
The idling rpm for cold start can go upto 2.5k rpm,its normal.
It isn't vacuum leak,its a method of preheating the engine,just like in 2 wheelers one use the choke
. ]
* I kinda hear thug noise from rear left side even on small pot holes.
[
Problem rectified during first service. Due to over inflation of tyre.
]
Current Accessories :
- Leather Seats
- Door scuffs
- Car cover
- Steering Cover
- Standard Accessories
Possible future accessories :
- AVN system
- Door scuffs with illumination
- Mag/alloy wheels
- racing stripes (i seriously doubt it)
FE readings of fellow Verna Owners :
[format = Name:City FE:Highway FE:Link]
@nickandre
: 8-10 : 12-15 :
Link
@allhyundaicars
: 10-12 : 13-14 :
Link
@sai_crdi
: 12-13 : 16-17 :
Link
@Dithi
: 12-13 : 19-20 :
Link
@Myth
: 13 : 16 :
Link
@Midnight : -NA- : 18 :
Link
@aristo_perfect
: 10.5 : 16-18 :
Link
@venky
: 12-13 :17-18 :
Link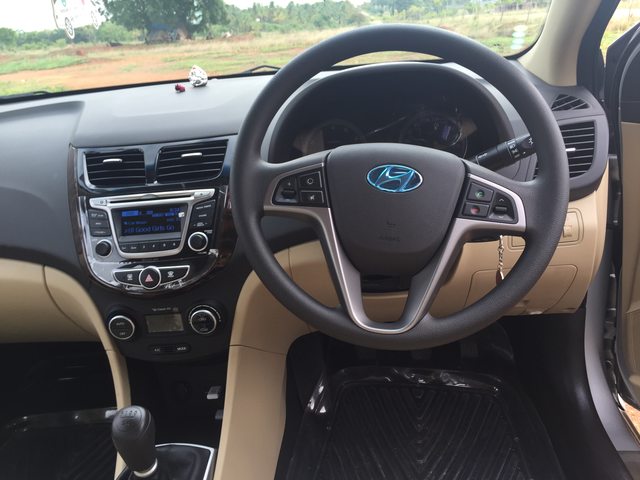 FIRST SERVICE
SECOND SERVICE
THIRD SERVICE
FOURTH SERVICE
FIFTH SERVICE
more pictures on future posts.....

Last edited: