Joined

Apr 21, 2012
Messages

7,901
Likes

3,743
Location
As the topic and my name suggests i have 3 hyundai cars.
1. 2009 Hyundai Santro.
2. 2009 Hyundai i10.
3. 2012 Hyundai Verna.
i have already opened a ownership thread of my Verna :
http://www.theautomotiveindia.com/f.../7281-new-hyundai-verna-fluidic-1-6-vtvt.html
So i made a new thread to talk to you all about my other rides.
Our First car was a santro only ,
purchased on 8th october , 2001 and the car reached home at 8:20 pm when i first saw the car
see i even remembered the day the car reached home. excitement of the car i should say.
this is the only pic i have of my 2001 santro.
sorry i blurred myself.
so in 2009 , we felt the need of taking another car. we searched. but all said i10's the best so we just checked out the i10 and fell in love with it so booked a Blushing Red i10 kappa 1.2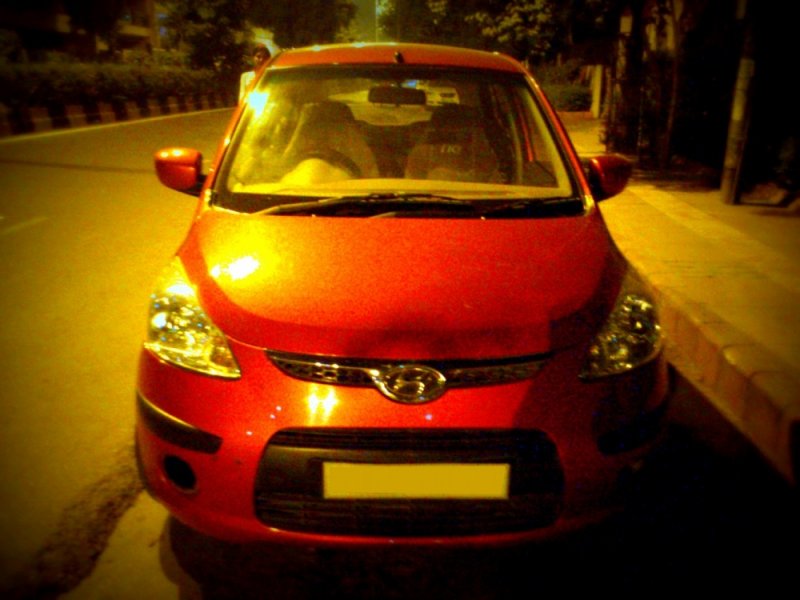 and on 23/06/2009 it arrived

once again i was very excited. going to the school i use to see it every time. i was so happy and its still makes me happy till date.
Moving On. it was 8 years since we purchased the santro 2001 , dad thought of buying another car. dad only liked santro and wanted to drive the santro only so we purchased another santro

on 24/07/2009 , dad brought home the new Silver Santro GLS and sold the old one to a relative for 1 lakh rupees. you can imagine how good the condition of the car was. it never gave us any problems. but still it was old and we had to take a new car.
i didn't find any other pic. i just took a pic of the car when i saw 5 santro's parked together.
the "4" one is mine.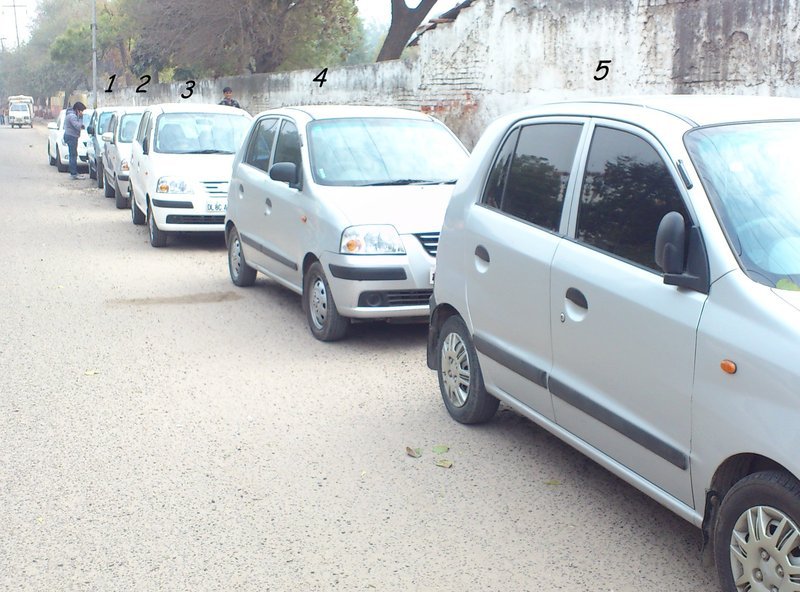 Moving on.
i also have a thunderbird which we purchased on 19/05/2009
http://www.theautomotiveindia.com/f...2009-royal-enfield-thunderbird-twinspark.html
coming to 2012 , i sometimes used to take my bike to my college and dad were of the opinion its not the safest vehicle so always suggested me to take the metro instead of the bike but still i had to take my bike sometimes.
so dad decided to buy a new car for me. hunt started and we finally purchased a White Hyundai Verna Fluidic on 18/02/2012.
all has been discussed here.
http://www.theautomotiveindia.com/f.../7281-new-hyundai-verna-fluidic-1-6-vtvt.html
__________________________________________________________________
so i just wanted to share my views and experience on all the best cars of their time.
since its been 3 years i really can't tell you in detail of my santro and the i10 but some experiences , all the good memories , services done and the problems i faced.