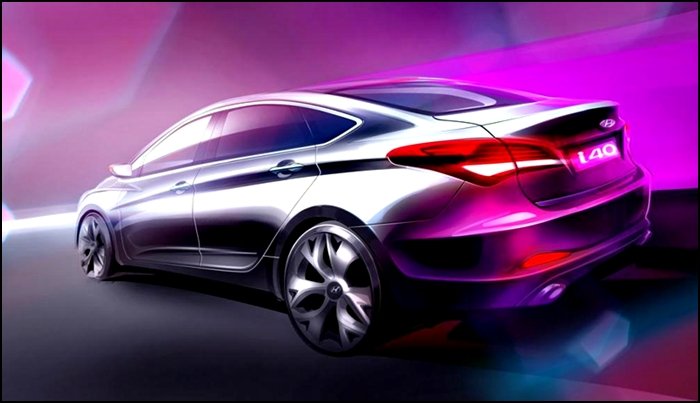 Hyundai has released this rendered image of the upcoming i40 sedan variant which the Korean automaker will be debuting at the Barcelona Motor Show next Thursday. This car, Hyundai likes to boast, is very European. Designed at the automaker's European headquarters in Rüsselsheim, Germany, this sedan version of the i40 wagon is meant to take on the likes of the Ford Mondeo and VW Passat in Europe.
Details are spare, though, except that the car comes with a wheelbase of 2.77 m.
Engines that will likely make it under the hood of this Hyundai are the 1.7-liter diesel ( in two variants, 115 PS / 85 kW and 136 PS / 100 kW), the 1.6 GDI with around 140 PS (103 kW) and the 2.0 liter Theta II unit with 177 PS (130 kW).
Source: Hyundai