Joined

Nov 30, 2009
Messages

743
Likes

482
Location
This is Hyundai Creta ownership review. Covering buying, ownership and maintenance experiences.
PS – I am trying to keep this report as short as possible, while you can expect a lot of pictures in this thread.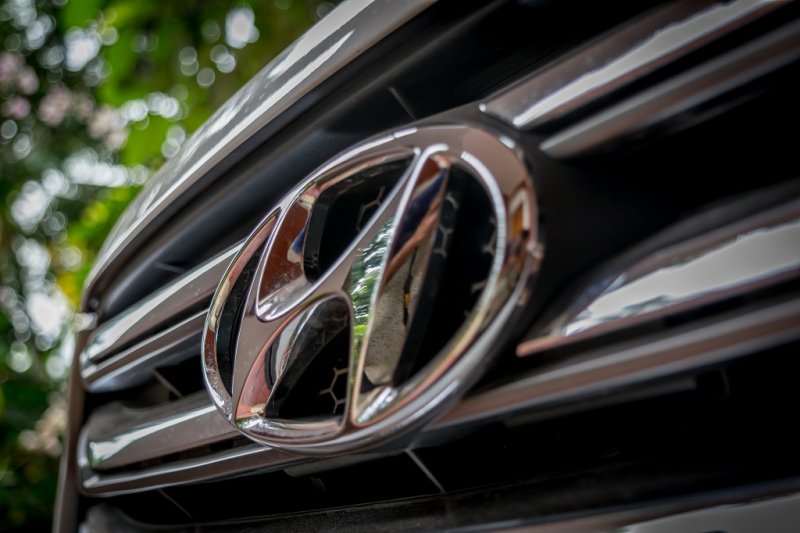 Well, this is going to be similar to my ecosport ownership report. To start off, this happened all too quickly, much quicker than my ecosport buying decision. Never planned buying a new vehicle as I was completely satisfied with ecosport. To be frank, I wasn't even following the Creta thread initially.
So what changed my mind? I generally use the car for 3 years and then move onto my next car. In our case, it's always going to be an SUV. A butch suv is what we like but unfortunately, none of those (fortuner/Pajero sport) was within our budget. So coming back to the original question – What changed my mind? This new car bug slowly started affecting me and I started following the Creta thread. I always wanted a ride with a 6th gear and something that gives the SUV feel. Creta ticked all the boxes on my wishlist (although it aint the perfect SUV) but we expected the price to be within our range.
Requirements:
1) SUV within 15L on road.
2) 6th gear – I sorely missed this in all my previous cars. All my highway drives (majority being to Bangalore) was not all that fuel efficient. Want one in which I can effortlessly cruise without straining the engine. Fuel efficiency wasn't my main concern here.
3) Goodies – Safety remained as the top priority
4) Boot space – I tend to dump all sorts of things in the boot so a big boot was a requirement. In fact, it was even considered more than the rear seats.
5) Easy to drive in city and highway. I use the worst stretches in Cochin city. So want one that I can easily tackle around.
6) And the main requirement – Better half should be impressed with the looks and feel comfortable sitting inside.
July 11th
– Called my Ecosport SA who's now with Hyundai and he invited me to the showroom (Creta was in the yard and said we could have a look). We went straight to the yard and was greeted by 4 Creta's – SX+(petrol), SX, SX(O) and SX (AT). My initial reaction was – Yes, this is not so big and not so small, perfect for me. Although it had some hard plastics, it didn't feel all that bad. The first thing I noticed was the 7" display. The touch screen was pretty responsive but the map was bit confusing (sorry, this is the first time I am using one. Only familiar with Gmaps on the phone). The instrument cluster was fantastic (reminded me of the Germans) and the buttons felt good. The steering was leather wrapped but I should say, it was very slippery. Didn't even bother to seat in the rear seat as that wont be used 99% of the time but immediately went to check the boot as that's pretty much used by us. I was happy when I saw the ecosport boot after coming from the swift and now, I was even more shocked. That's one well laid out boot with very less intrusion. To add, the cubby holes on the side and the luggage net impressed me.
Few things noted during my first sighting
1) Perfect size – interior and exterior.
2) Ticked all my requirements list.
3) 17" alloys was fantastic while the 16" was all too plain and boring.
4) Leather seats were a comfortable place to sit.
5) Good visibility and I was able to find that sweet spot. Seat height range was good.
6) Hard plastics didn't impress me.
7) Even though the vehicle was stationery, I could make out that the steering was light, even lighter than the ecosport. I just prayed that it wasn't bad as previous hyundais.
8) The shark fin antenna looked like an aftermarket kit and I wasn't all that happy with that.
9) Tested the headlights and immediately knew those weren't HIDs.
10) Loved the bosch horn – so much familiar with the Germans.
11) Cornering light – Nifty feature.
12) Armest was comfortable but no sliding mechanism – sorely missed.
13) All black interiors – fantastic
14) The chrome on the grille wasn't all that bad and cant comment the same on the chrome on the rear number plate.
15) Spare wheel – fully size alloy wheel
July 11th – July 14th
By now, I was completely focused on the Creta and was glued to the thread but wife was not willing to part ways with the ecosport. She was in love with it and my idea on getting the creta wasn't encouraged by her. Although she liked the Creta, this new car thingy was not to her liking, the reason being the ecosport was not even 2 years old. Few days into the week and she agreed to book the car. This was purely on the condition that if the price was beyond our budget, we would cancel it. Learned the hard way during the ecosport booking experience. We had booked after the price launch and we were late. This proved to be costly as many had already booked and we had to wait for 2 months. So didn't want to go through that phase again, so decided to pre-book the car.
July 15th
Paid 50k advance and finished all the formalities. Opted for the 1.6D SX(O) white. As the expected price was within 15L, we decided to go for the top end. Went to the yard and showed the car to my wife. Although she said it was similar to the ecosport, she liked the size and the front grille of the car. Of all the things, she loved the 17" alloys the most. Anyways, she gave the green signal and the wait for the price began.
July 16th – July 21st
Countless sleepless nights later , D day arrived. When the price was announced, I was kind of disappointed. 13.6L ex showroom and I knew it would come close to 15L although that was the budget I had in mind. I expected it to be priced a bit lower. Called up my SA and he confirmed that the on road price would be ready later that day. The on road came to 15.92L for the SX(O), 1L beyond my budget. Then planned to go for the lower variant, SX+ but wife wasn't too keen on that. Went for the launch at the dealership and was asked for the final decision. We then confirmed on the SX(O). Now the wait for the car started, The SA knowing me really well knew I would pester him daily,he immediately gave the delivery date as any day between Aug 1st to Aug 15th.
Price:
Ex Showroom - 1379338
Insurance - 51000
Road tax and registration - 138334
Handling - 8900
Warranty - 16031
On road - 1593603
Engine Specs:
1.6L crdi engine
Power - 128ps at 4000 rpm
Torque - 26.5 kgm at 1900 to 2750 rpm
It's quite obvious not to expect any discounts for a brand new launch. Happy that they provided floor mats and other goodies (chocolates, tissues, air freshener etc). In spite of Hyundai providing 3 years warranty, I decided to opt for an extended warranty.
Got a call on 24th July saying that the vehicle has been allotted and delivery will be on 29th July. Well, that was some good news. I decided to do the PDI on 28th evening. Got to see my beauty for the first time. Odo read 30kms.
Alternatives:
Like before, I really never had any alternatives, but when the price was announced, I did think of checking XUV500. This one had that proper SUV look and stance but the interior quality was really poor when compared to it's rivals (pardon me fellow XUV owners). The car was really good to drive and the AWD advantage was certainly there. But XUV means, I will need to shell out additional cash since I was looking at either W8 or W10. Didn't feel it's worth that money since we will be spending most of the time inside and the niggles would slowly creep in.
The next obvious alternative would be Duster/Terrano. Brilliant to drive and comfortable, but 15L-16L for those dated looks? Sorry, I will pass.
Delivery and dealer experience.
Since I knew the SA for few years now (He was my SA for the ecosport) and his way of approach, I knew things would be smooth. Talking about the dealership, these guys were pretty professional (Popular Hyundai, Vytilla). In these two weeks of decision making, booking, and taking delivery of the car, all the guys at the dealership were extremely helpful. Right from the security who helped me find a parking space everytime, especially during the launch (the place was crowded and they managed it effortlessly) to Mr Alby (SA) and Mr Johnson (Finance) were really helpful. Also, during delivery they made sure that the entire process went smooth and wasted no time. I was out of the showroom in less than half an hour. All papers were in place, showed all the documents and then handed over the keys in typical fashion (photo opportunity, sweets etc). Then Alby explained all the features of the car and made sure I was prepared to tackle any difficulties. Excellent job!
Life after getting the car
To make it simple – loving it each day. We are happy that we made the right decision in going for this. Haven't really taken it out on the highways, but completely happy maneuvering it in the city.
Some observations:
1) NVH is good but I would say ecosport was better.
2) Gear shifts are smooth but tend to slot 3rd every time I want the 1st gear.
3) ACC mode has the same recirculation problem experienced in the ecosport. Everytime you switch the AC, you will need to press the recirculation too.
4) So you keep the key fob in your pocket, start the car and drive. You reach your home, get down to open the gate. Since the key is still in your pocket and car is running, there's this irritating beep outside the car for some 5-10 secs. This is a warning indicating that the key is outside the car. Ecosport didn't have that problem.
6) Phone Bluetooth phone connection works fine and the voice clarity is also good.
7) Horn – Sweet!
8) A nice beep outside the car when the car is locked/unlocked.
9) Hill hold feature – This holds only for 2-3 seconds after which the car starts rolling back. But a very useful feature.
10) I noticed that even if the ac and fan is off, there's a small amount of air coming from the vents.
11) I can say this is purely a 4 seater (adults). The bulge, thanks to the rear armrest is so uncomfortable (tried it out yesterday with 5 adults with few friends and I was in the back seat). The back seat is pretty comfortable but not as good as the front seats. Also, it aint bouncy as previous hyundais.
12) And finally, this is seriously turning heads. Just like the ecosport, it's attracting a lot of attention and I see people staring at the car.
Missing features:
1) Automatic headlights
2) Distance to empty, average etc - come on, how hard can that be?
3) Vanity mirror light
4) Rain sensing wiper
5) HID's
6) Sliding driver armrest
7) Cooled glove box
8) Rear disc brakes
I know some of these features are expensive, but there are many basic features expected in a 15L car. Add those, and it would make it more appealing.
Last edited: