Members can conveniently quote entire single or multiple posts or specific text while submitting a response.
Quoting Single Post:
Simply click "Reply" button and the post in question will be quoted in the post editor.

Quoting Multiple Posts:
Click "Quote" button on each post that you wish to quote. Then click "Insert Quotes" button on post editor.

You can reshuffle the order of quotes if you wish or remove any messages if they were quoted by mistake.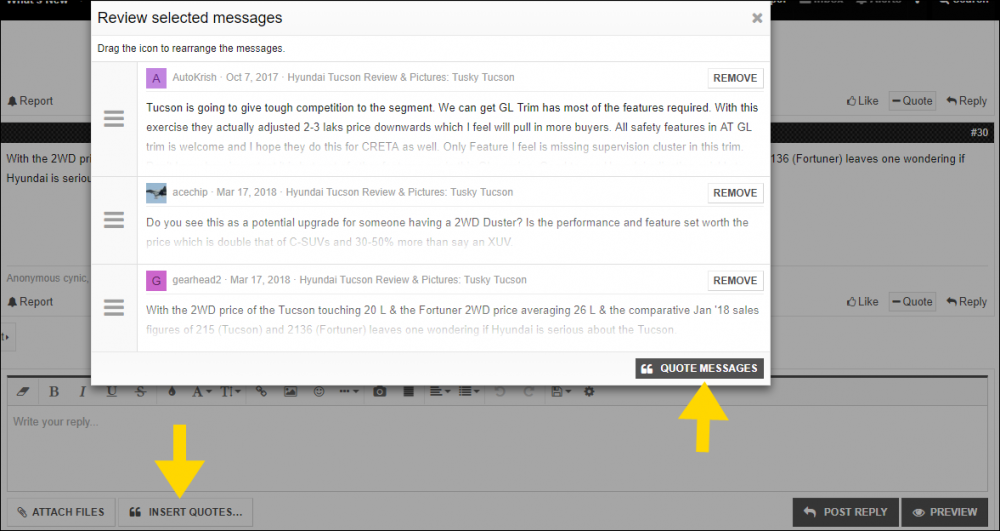 Quoting Specific Text:
Select the desired text of a post. A popup with "Quote and Reply" buttons will appear.
Click "Reply" if you wish to reply to the selected text only or click "Quote" if you wish to quote more posts / text.

You can also independently quote any text using "Quote" option in post editor toolbar under insert dropdown.

Please do not submit back-to-back posts in same thread within forum editable time limit of 30 minutes. Use either Edit or Multi Quote feature instead.
​
Drive Safe,
350Z