Joined

Jul 22, 2013
Messages

1,005
Likes

800
Location
Mobilio RS Headlights :
Ever since the Mobilio RS was launched I was in desperate search for getting a pair of RS lamps for my Amaze. I once went to the Honda Showroom to book a set and for my shock each one was costing around 16K back then. It was too much money put into an headlight which just has a Bi-Xenon projectors with a normal Halogen bulb. Walked off from the showroom in hope of finding a used pair soon. I almost searched around 2 years on different markets around India. Searched all spare parts shops and aftermarket spares shop in hope of finding a similar pair with a cheaper price tag, say anything under 30K would do. Even the cheap looking knock off headlights was costing around 26K back then. Even tried reaching out to some firms from Indonesia hoping this would be cheap there and could import it, but that also ended miserably since these headlights costed almost the same in Indonesia after conversion. Years passed by though the search was never stopped until I came across an ad from Kochi on Olx. He was running these RS lamps on his petrol amaze and he sold the car and hence selling these separately. He was running an aftermarket LED's on this and I bought this all together from him.

Happiness does come in big packages!
Part Number Right
:
33100TE8K91
Part Number Left
:
33150TE8K91
MRP is 17172 for a single unit and then GST(28%), would easily cross 40K price range.

Voila! She's such a beauty to look at!
Made in Indonesia, with all the specs right there.
He even gave me a pair of stock halogen bulbs with the package. Not using it anyway!
Test fit, just for size comparison.
Boslla Bullet LED's
Neatly packed.
The bulb itself
Cooling fan for the bulb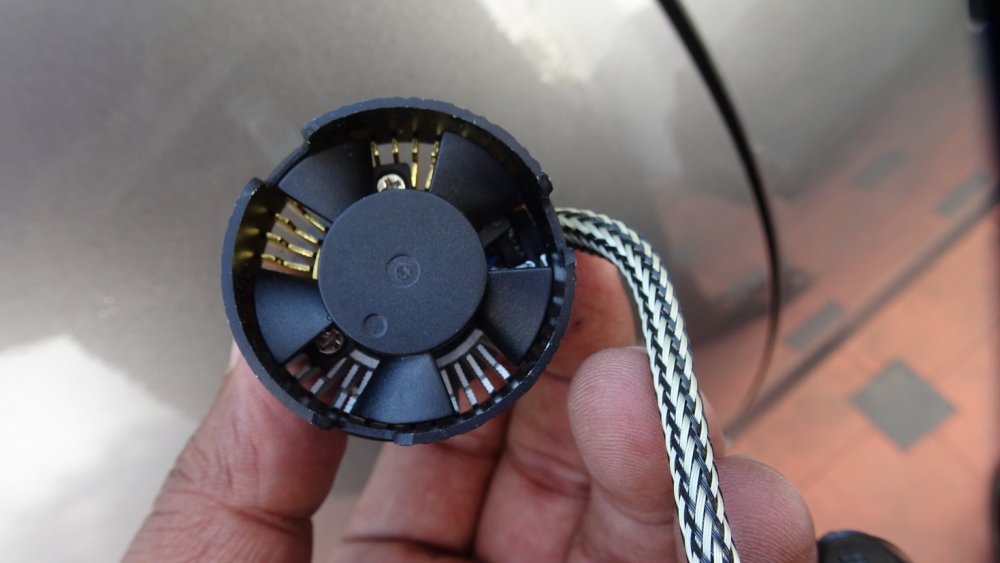 LED Ballast, very small and compact.
All components except the LED
Unominda Headlight wiring to properly wire this thing up, a plug & play is what we were planning to do.
This is how it looks with the LED bulb in place, all tucked in perfectly.
Tip of the iceberg!

We had a hard time wiring this thing up. Amaze headlights are negative controlled and the positive being common. We tried to wire this thing on the first and we blow a fuse and a bulb. Went to Honda and replaced the bulb and fuse.
All neatly tucked in, waiting to get ripped minutes later

Apparently the Mobilio RS has a different BCM unit which allows this projector lamps to work fine.
Last picture in stock headlights.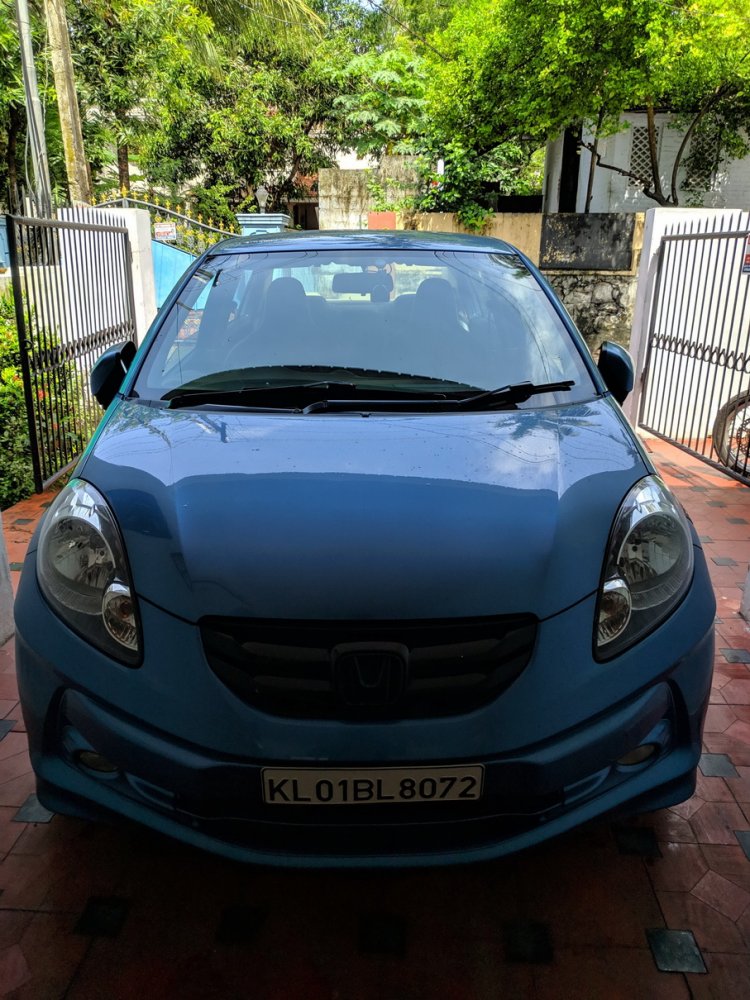 Removing the bumper to remove the headlights
Front bumper successfully removed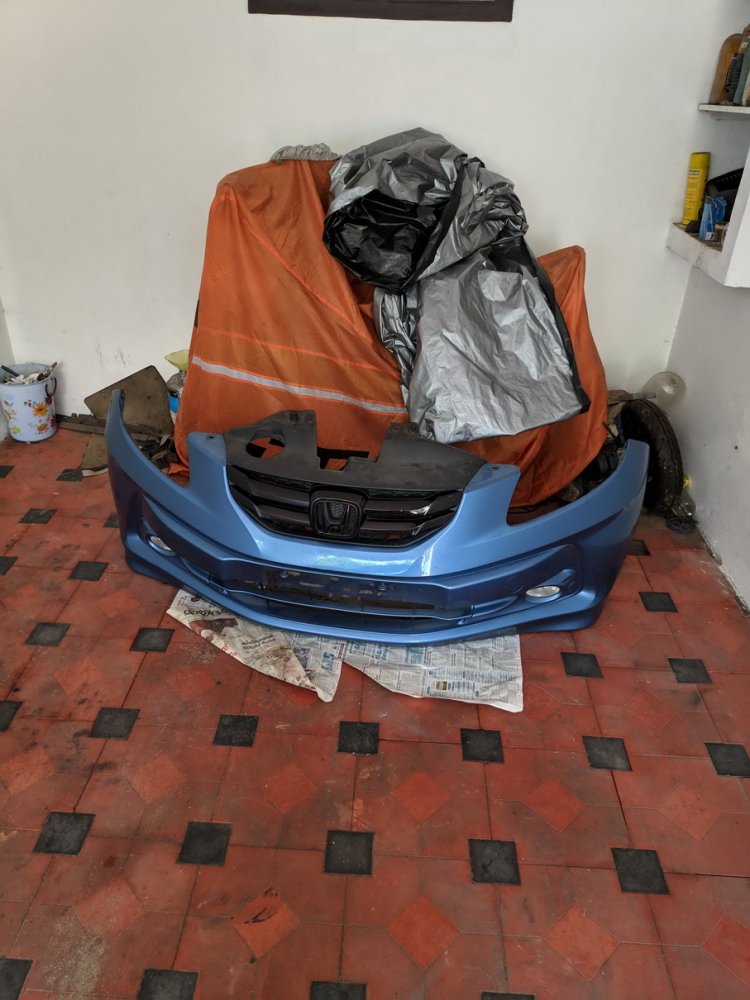 Removing the stock headlamps
Test fit
All working perfectly for the first time!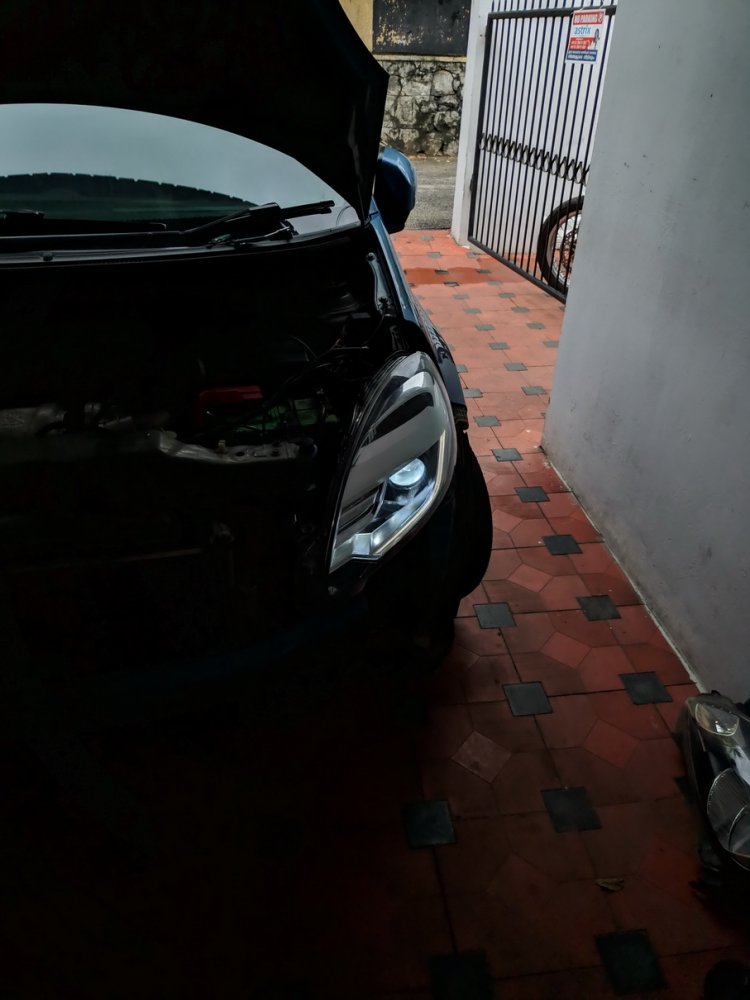 Unominda 90/100W Relay
Day and Night difference.
DRL's working check!
Amazing as I must say!
With all lights OFF.
The aesthetic difference this lamp makes is beyond describing!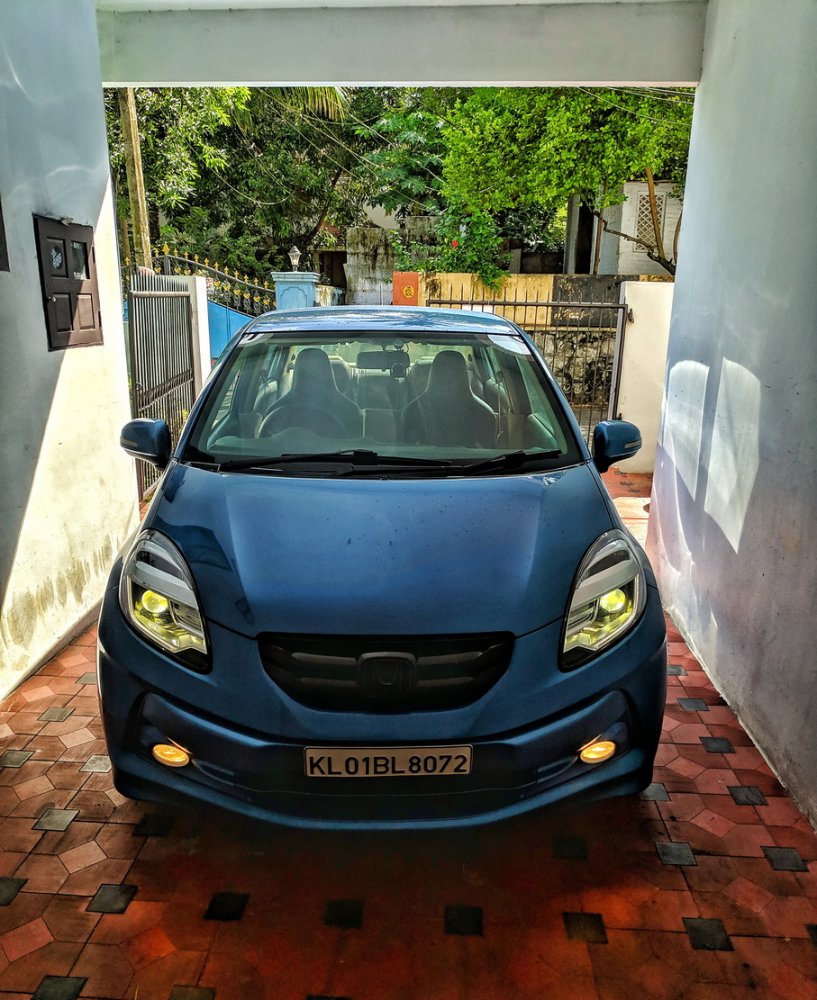 A night click, just to see how the DRL's look alone
Fin.
A huge thanks to
@deville_56
as always for getting this work flawlessly. His hard-work is much appreciable.