Joined

Jul 22, 2013
Messages

1,005
Likes

815
Location
Disclaimer : I am a newbie when it comes to writing review's and this is my First Ownership Thread. I have done my level best to make it simple, easy and clear :)
Reason
Was Using a 2002 Model Alto Spin Lxi Version till date(still dad using) and was trying badly for a much more spacious, torquier car compared to the 800cc alto . It was also very hard for me to squeeze into the driver seat as I am almost 6 feet tall and it makes the rear passenger on my side too much cramped and hence finalized on with the decision of an upgrade and started homework's on it
Requirements
The car should be spacious enough , but not any MPV because of the size issues inside my garage.Cars should have a fair amount of boot too .To accommodate alto,MPV and my bike is too much for it so hence tried out with the hatchback's. And about the engine the only requirement for me was that the engine should be powerful and torquier enough to pull all the 5 person and a full load boot with ease even when the ac is on ( had a very bad time with alto ) and last but not least a diesel car(dad personally loved a new petrol car and I had a very bad time changing his view, though I succeeded)
Budget
Literally there was no budget restriction for me , I could choose any car of any price range and the only condition was it should be able to squeeze inside my garage and it should be a vfm one,Squeezing into my garage makes me drop Mahindra XUV 500, Toyota Innova and Maruthi Suzuki Ertiga From My list
Test Drive
Chevrolet Beat
:
When it comes to beat it can't be said a s a proper upgrade from alto. Rear seats are not spacious enough and the rear legroom is cramped. The boot is almost the same capacity of an alto and hence the beat was removed from my list first though I very much love that car putting a set of alloy itself makes the car looks sexier
Fiat Punto 75hp/90hp
:
I didn't felt comfortable with the very short 1st and 2nd gear first of all, and I felt the clutch pedal was placed with too much height and therefore I felt my left leg aching after a very short drive in it(many of my friend's have Punto and tried driving them for long distances). The Italian car's instrument set up was too much hard for my dad , he used to get confused with the headlight and wiper stalks and with the turbo lag I felt it too much.
VW Polo
:
I was not happy with the maintenance cost and cost of parts of the VW beauty. But the quality was top notch and a set of cramped rear seats gives me another point to push it out of my list , Though I personally loved the GT , i was looking for a diesel and not anymore petrol ones.!
Hyundai I20
:
Fall in love with it when the turbo kicked in for the first time , I was moreover a turbo kick in fan and I still uses to enjoy it whenever I used to drive my brother's I20. It has got one of the most revvable diesel engine mated to a 6-speed gearbox and hence 3 digit speeds was just too easy , But the electronic steering on the I20 and the brakes disappointed me. It's really very hard to handle it when you take the corner's pretty enthusiastic way and the brakes are really trying very hard in case of stopping the beast but it's not sufficient for a car of that power, and again totally fallen in love with the gizmos of the car, but as each and everyone started to change my mind to not go for the poor handler and hence it's out of my list !!
Honda Jazz
:
Even though it was a petrol car I was very much in love with Honda jazz. The silent cabin, very responsive engine and the cool interior make me love it every time I see and sadly it was not on production when it was the right time for me to buy a car and hence it's out .
Ford Ecosport
:
The last vehicle I was waiting for . After hearing the price tag I rushed into the showroom and a huge crowed welcomed me. And when in get the full price details of the car I was shocked literally. Will be attaching a photo of the price details here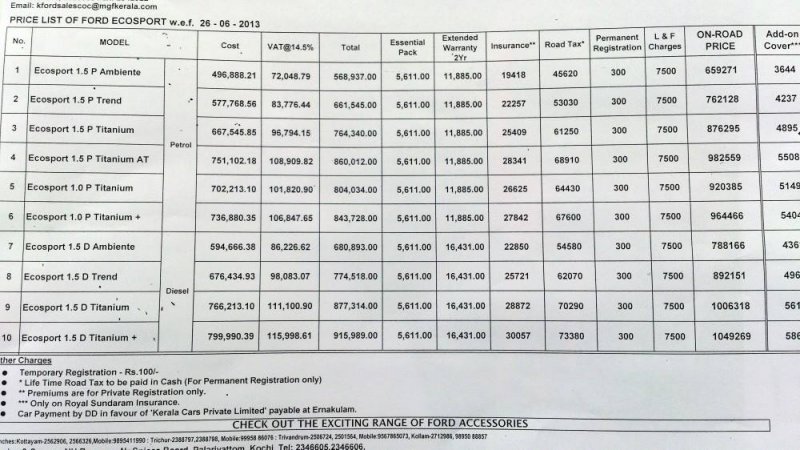 I should go for the turbocharged petrol as the diesel was less powerful than amaze . Hence I took the test drive for the turbo charged 125ps 1 litre Ecoboost engine. First of all I didn't felt the 125ps of power even when I floored it .The car was much more easy to drive once it hits the sweet spot rpm range and the torque was good. And about the mileage , it was getting around 7-8kmpl during my test drive even the ARAI test mileage was 18.6kmpl ,I donno how ,and hence Ecosport didn't impressed me and hence it sadly walks away
Honda amaze
:
First of all, I was not a fan of the linear turbo delivery of the amaze engine and hence I refused many times from taking a test drive of the vehicle . Finally I have decided just to take a test drive and see how good it is. Went Straight to Peninsular Honda, Karyavattom and took a test drive of the vehicle. My first impression was " is this a petrol one ?", I was totally amazed by the almost no turbo lag diesel engine and on the first drive itself, it impressed me, the cabin noise was pretty audible and the NVH levels was not so great. but yes it's the all aluminum construction to keep then overall weight of the vehicle low. Came the second day again for another test drive and the people their this time allows me to go through some crappy roads and through lot's of big potholes and it again impressed me. The vehicle came out everything with so much of ease and on the third day went again for a test drive and tried it's cruisability and it felt very less strained engine and soon after the test drive I booked my Honda amaze VX variant !
PS: This is what I Experienced from these vehicles. No offence to The Respective Vehicle owner's
Why I chose amaze over Ecosport
I know both are of different class vehicles and though I loved both I shortlisted my list to Ford Ecosport and Honda amaze and the reasons are :
1
. Amaze was much more spacious when compared to the Ecosport
2
. Amaze has got a much more humungous boot than the Ecosport and dad personally loved a much more soft looking vehicle
3
. I always loved to buy the Top end version of any vehicle and Buying a diesel or Ecoboost engine is not at all a value for money when it comes to the price tag of Ecosport
Details of booking and payment
Booking amount :
Rs 21,000
Total Amount :
Rs 9,01,124
Full amount deducting the booking amount was paid around 10 days before the delivery
Delivery
After a waiting period of almost 3 months of patience I got my Honda amaze VX i-DTEC delivered !
Showroom experience
The showroom executives was behaving very neat ,descent and with enough loyalty Dad was also Impressed from their Customer Interaction.
Some pictures of my love

The most beautiful view of my car,yes the rear section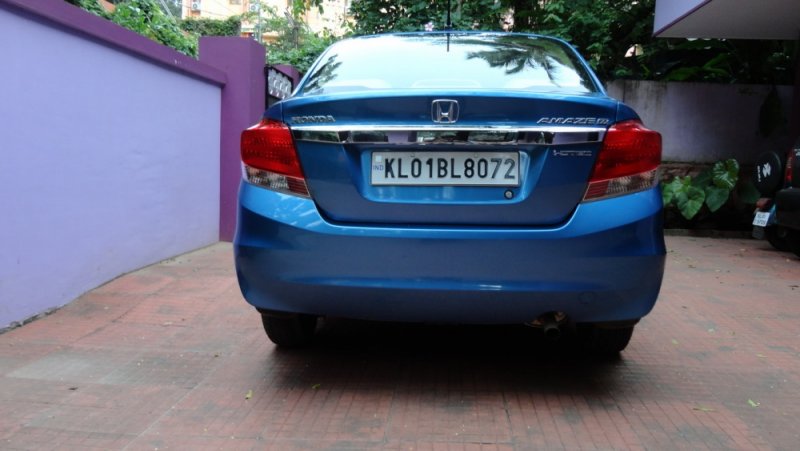 The key to joy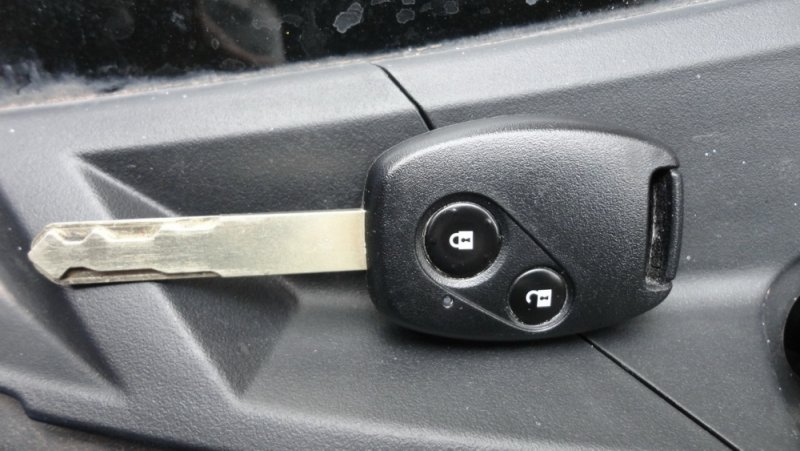 Driver side access to all four power windows and ORVM's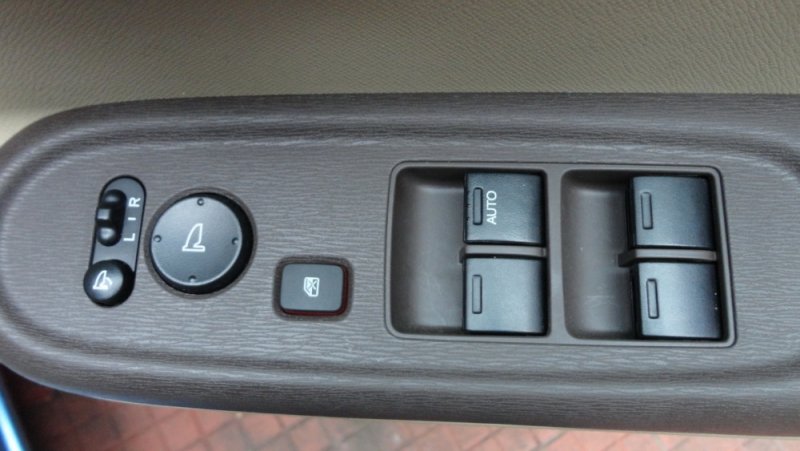 The Speedo Console
Stock Head Unit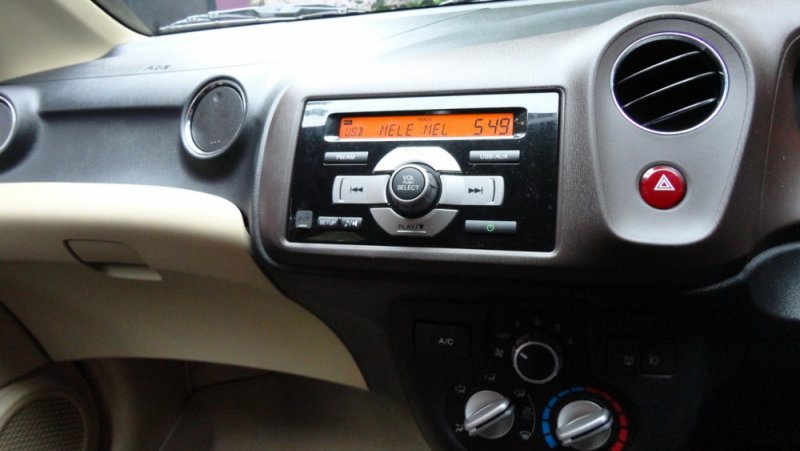 Cup Holder and HandBrake, You could place your wallet under the handbrake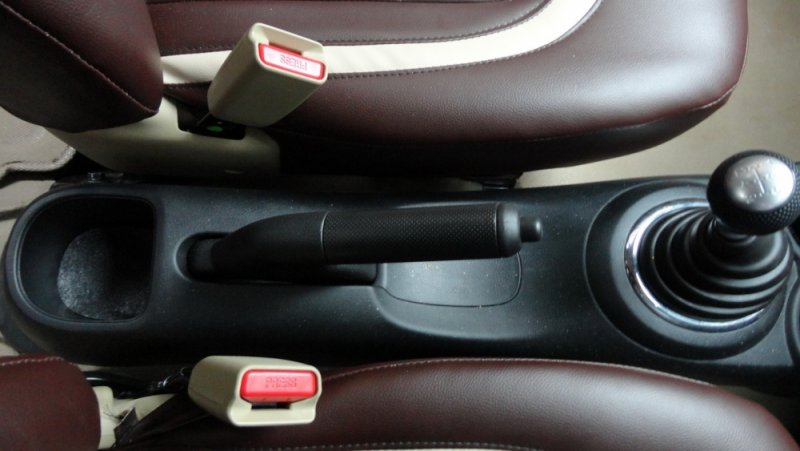 Auxillary Power Outlet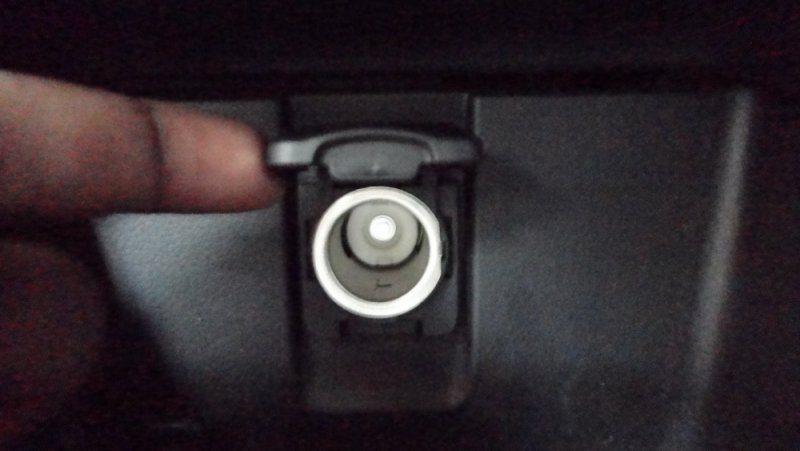 Steering Mounted Control and Driver Side SRS Airbag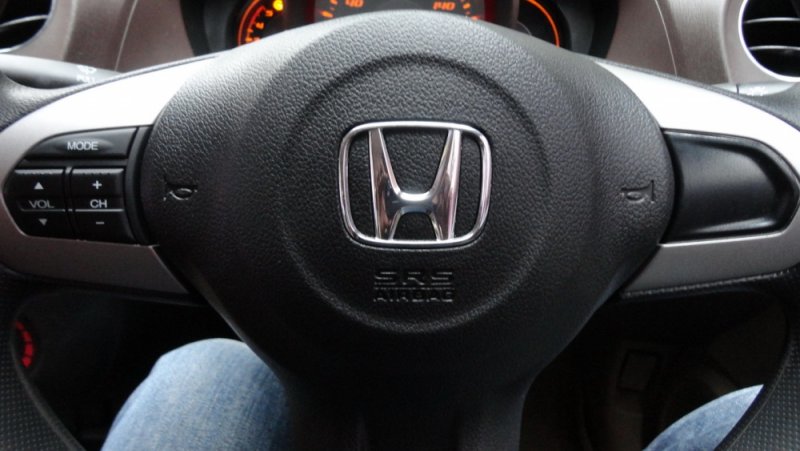 ADD ON's :
DIY on Meshing and Horn Upgrade
DIY on LED Door Sills
DIY on Door Handle Paint Scratch Protection Film
DIY on Broken ORVM Turn Indicator's
Warranty Replacement of Headlight's
DIY on A-Pillar Rattle Fixing
DIY on Damping The Doors
DIY Hood Damping
DIY on Component Speakers
DIY on Installing Amp and Sub
Pedal's Upgraded
Frame Less Wiper's Installed
Carbon Fibre Wrapped Dash Board
DIY Dome Lights
Proklear Anti Rain Solution
Dashboard Color Swap
DIY Rear Speaker Change
Alloys Upgraded
Debadging
Smartwax'd
Transcend Drive Pro DIY
Rear Drum Painting
Ceramic Pro'd
Front Suspension Change
Puddle Lamps Installed - DIY
Unfortunate Tire Sidewall Damage
Mobilio RS lamps
Other Detail's :
1st Paid Service Detail's
2nd Paid Service Detail's
Brake Pad Change
3rd Paid Service
4th Paid Service
5th Paid Service
Second Brake Pad Change
6th Paid Service
7th Paid Service
8th Paid Service
Third Brake Pad Change
9th Paid Service & De-Chrome
100,000 KM Service Update
Last edited: