Joined

Aug 22, 2011
Messages

394
Likes

8
Location
Hi Guys,
I wanted to fit Hand Stitched leather steering cover for my Vista, I did tried with the guy from whom I installed all accessories including skin fit leather seat covers. But he said that, Hand Stitched leather steering cover can be fitted on Vista's steering because of it's shape.
Though I have seen few guys from Bangalore had done this on their Vista/ Manza.
The 3 spoke steering on Vista/ Manza has the center spoke more wider and that's the problem. see the image below.
Guys, if anyone has the idea/ has done this; please suggest how I can get this done in Pune/ Mumbai. I feel the steering very blunt without the cover.And I don't like those fancy ready made covers.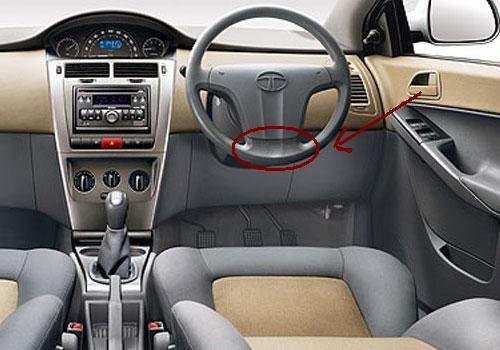 Thanks in Advance!