Joined

Apr 18, 2012
Messages

401
Likes

20
Location
Got My Pearl White Tata Nano (regular updated)
hi guys,
i was very confused between getting a second hand car or nano.
but with help of many online friends , i finally make decision towards
the nano
.
actually, we dont had any solid intention to own a car, coz i already have four bike in my compound.
but on a sunday, i just asked my father that we can own a nano, it will be good to go out or something like that. And he agreed almost in mili-seconds .
then we started searching phone numbers of tata dealers in vadodara. i tried tata's site for that, but they had some numbers which are not in service.
so we searched an old newspaper which had nano's advertisement. and called the number for asking if dealer is open on sunday or not ! the phone was of area manager (surat), he told that Miles Motors is Open today and we reached there asap
there was a saperate counter for nano customers , we were treated very well , just like other car customers. they give us demo of LX and CX model. But we choose LX model. the sales person was good and answered almost all my technical questions.
then we had a test ride of LX model. we ware 4 person who was visited there with me. so in test ride, there were total 5 persons in the car

but car was running fine as it is made for 5 seats. my mother was a bit confused that car is looking so small that it will not have enough space for passengers

so, i decided to sit three person behind me, and believe me, after that test drive, she literally hates 800 and alto. and she was happy that three adults can easily accommodate in rear seat (typical indian mentality ) and for the space tata created in nano

for them. (by my mom)
we return from test drive which consist of petrol filling, flyover in ride with full AC all the time. it was awesome experience for all of us.( because no one can expect such smooth ride with a 624cc engine!! ) the sales person told us that they have spacial freebies worth 4000/- and the offer ends today only. so without any second thought we booked our nano. :)
we chooses saturday for delivery coz, there were some other loan work has to be completed.
and today is the D-day.
i reached miles motors @ about 11:30 or so. we had a sit in their customer waiting lounge. and i filled up a feedback for the dealership.
till then, my car was washed and ready for us. we clicked the photo and some pooja work! and checked the whole car as per TAI PDI checklist (thanks to saishibu for giving me link).
the accessories worth 4000/- is not given me yet coz, they have not received from Tata itself. so i was told that i will receive call from dealer about it in a day or two.
Accessories recieved from miles motors, its a pair of seat covers and plastic car cover.

Long Drive review :-
just complited a 400KM city/highway 2 day tour with my family.
its very sturdy on highway. (vadodara - ahmedabad on express highway , ahmedabad - gandhinagar - vijapur - mahudi on state highway , and return to vadodara from express highway, and some city drivings in ahmedabad and gandhinagar.)
it gives me about 21KMPL with AC. and we ware always driver (me) + 4 in the car :) (typical indians )
also, there were enough space for luggage also, we cant find any difficulties in luggage space anytime even after some shopping.
The ODO is 600KM now.
The front View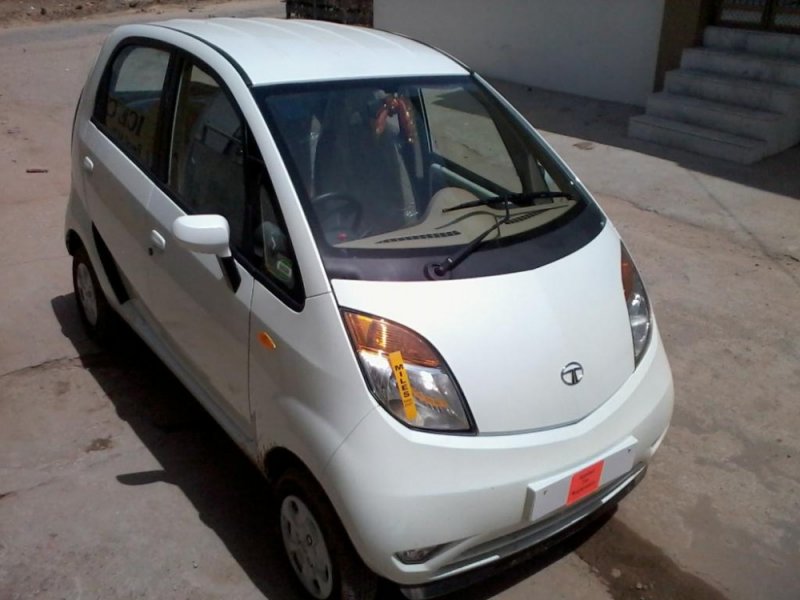 Fog Lamps (comes in LX model only) - very powerful fog lamps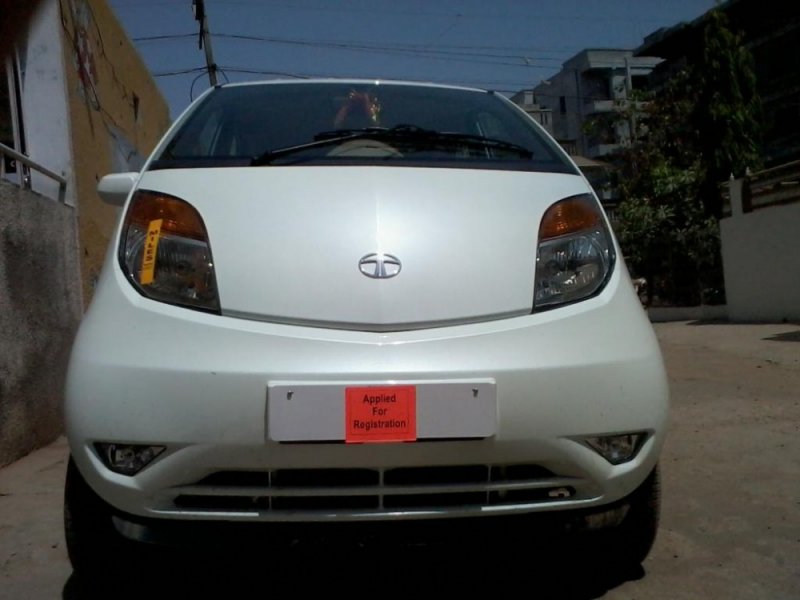 Side grill seems nice in design also gives nano a perfect aerodynamic shape to get proper stability on highways, and it shapes fresh air to engine which is made of full aluminum body, so engine stays cool in running condition.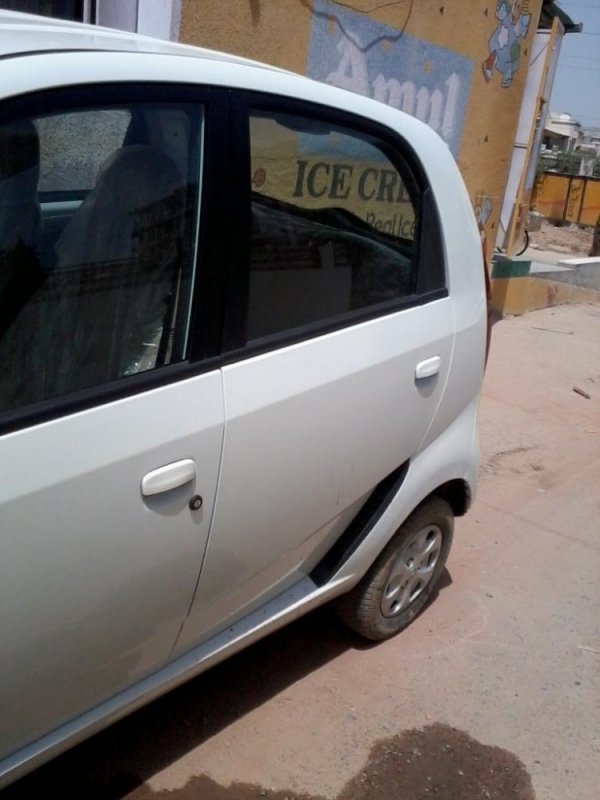 ABC Levers have a little less space , because of that , i feel some discomfort for the first day. But now ALL IS WELL.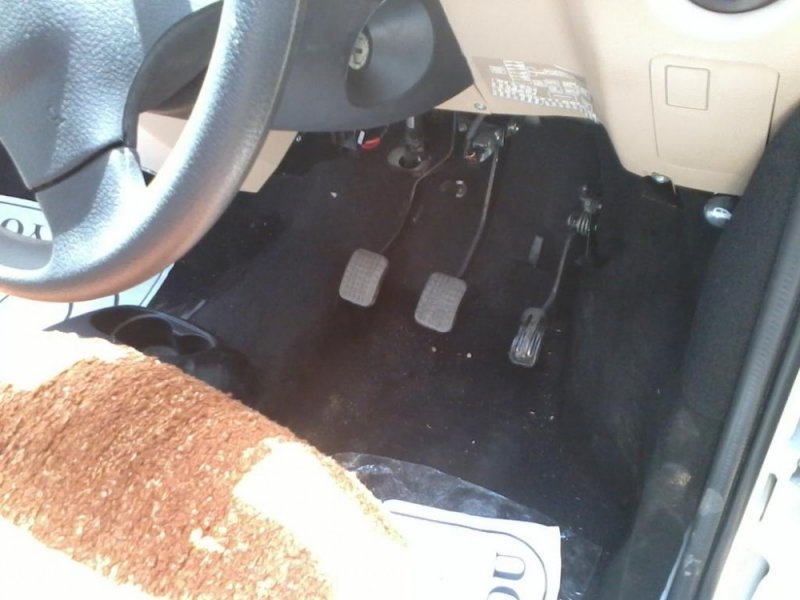 Very good space in front seat
The nano doesn't have glove box, they had given magazine slot on all four doors in LX model.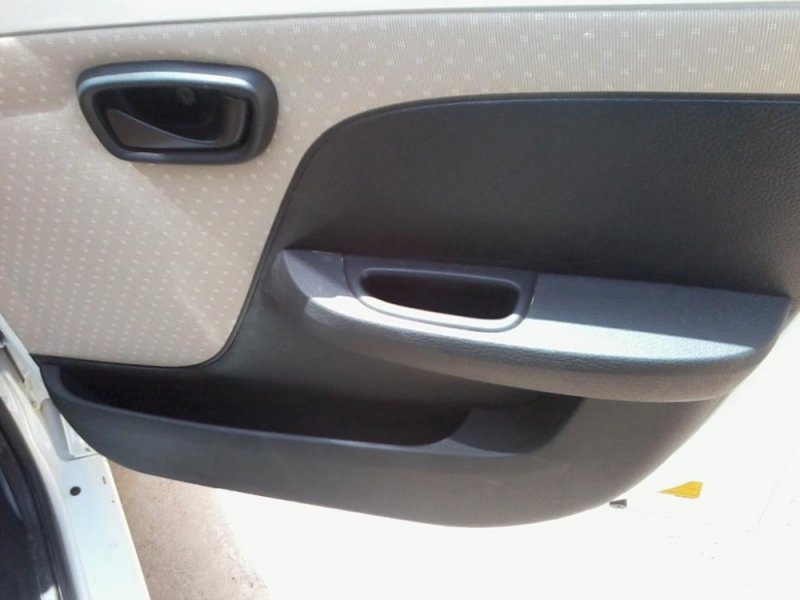 A slide remove try for some mobile / map storage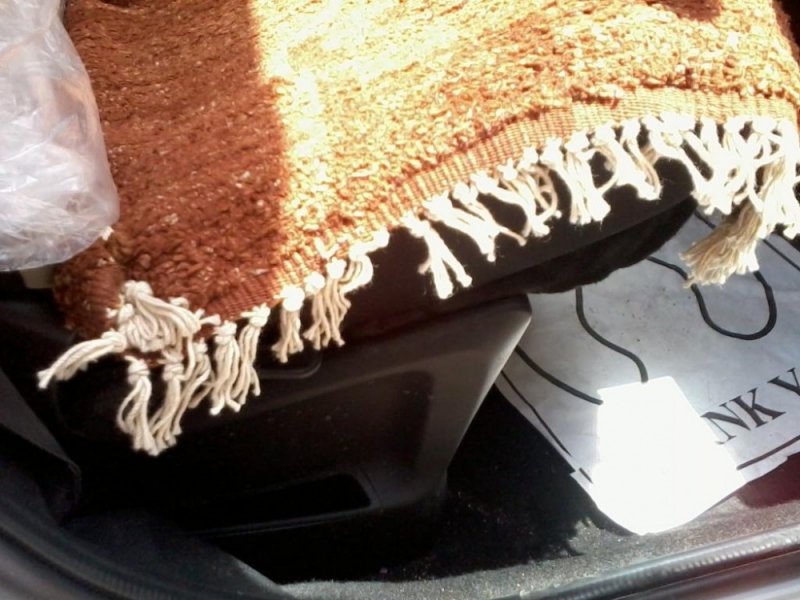 Gear knob has golden coloured cap with good grip and position. You can see the front power window switches just in front of gear knob, its very uncomfortable for driver to open/close window. (sorry for bad pic)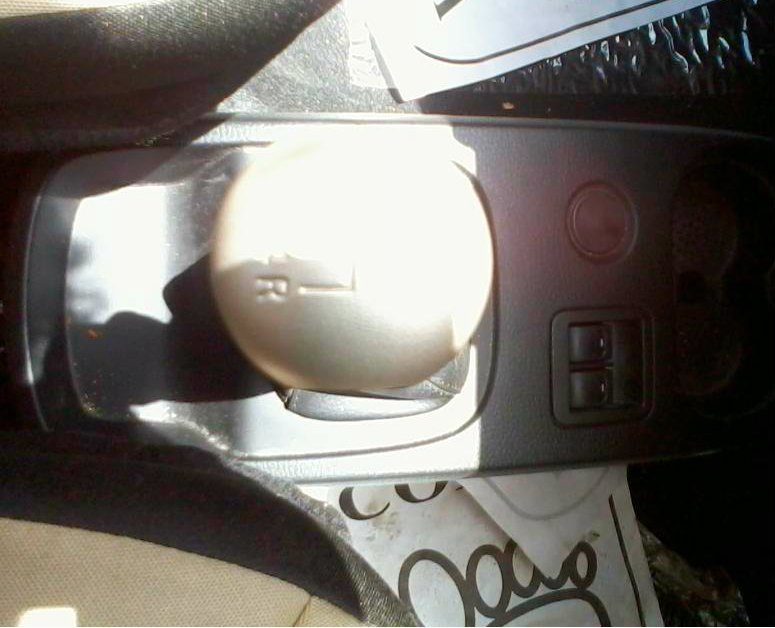 Front console :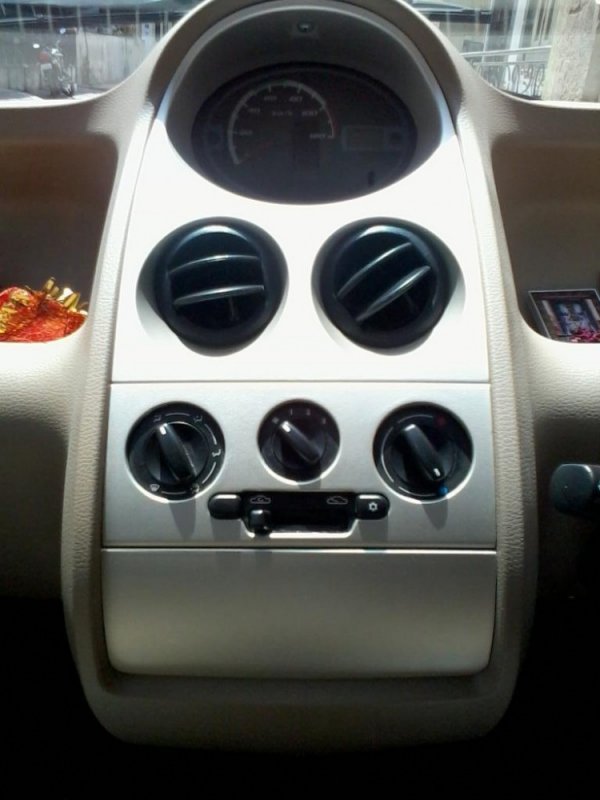 it has HAVC / AC controls , speedo meter, a digital odo with trip meter and other useful indicators. design is good and new as all cars now has this water-flow type console now a days.
Glove box is missed, but overall, look of desk is good and material is also good as some were telling that its cheap, but i can't find any cheap stuff there :)
Rear view
please have a look @ rear fog lamp in center (the red one) which also comes in LX only.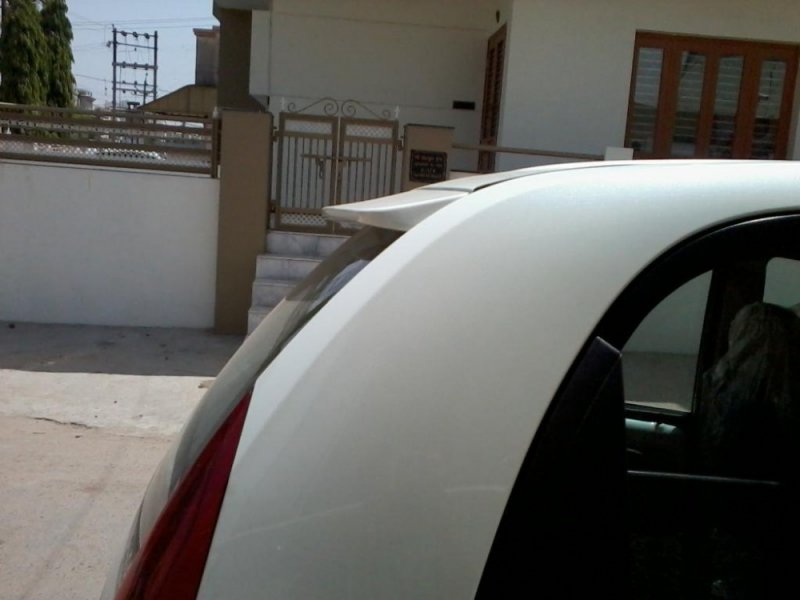 The spoiler comes with LX and adds some sporty look to nano.
will update the ownership review soon, till then bye and drive safe
BTW
two thumbs-up for TATA Group to make such a wonderful car from the deep of my heart.
Last edited: