Joined

Sep 7, 2014
Messages

11,916
Likes

14,711
Location
Friends,
Passion and Profession are two parallels which seldom meet but blessed are those who get a chance to live their passion to their heart's content. Here's a dekho at the journey of a rather introvert actor but an uber-passionate biker, Gautam Sharma. Born in Bangalore, his father was in the logistics business and mother is a home maker. All this contributed to him being so down to earth. He spent his youth in the Garden city growing up with his two sisters and in his mid-twenties he decided he was ready to leave home to pursue his dream. He is always thankful for the unparalleled support and encouragement he got from his family.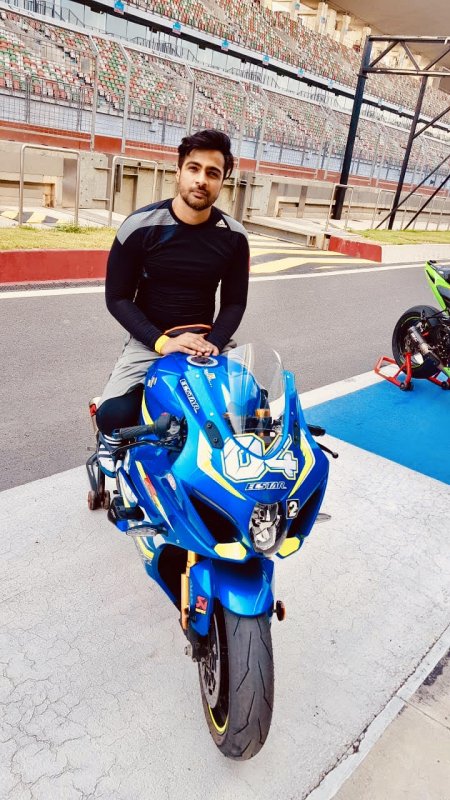 ​
Gautam began his journey on the small screen by playing the popular character of King Dushyant in the mythological saga, Shakuntala. The amount of finesse he exuded in the portrayal of his on-screen character made it look so very believable and real. Portraying a mythological character on screen is never an easy task for any actor but Gautam made sure that his skills and devotion towards his craft makes the character memorable. His hard work paid and there were on an average over a 50 million viewers who tuned into the mythological drama and it won millions of hearts across continents. However, even with so much of appreciation, fame, and fan following still Gautam comes across as a friendly and down to earth person. Remembering and cherishing the love of his fans, Gautam said "
I was touched when fans in Indonesia who were blue collared workers made gifts for me from their meager savings. It was overwhelming and a strong realization that as actors we need to be responsible and be role models"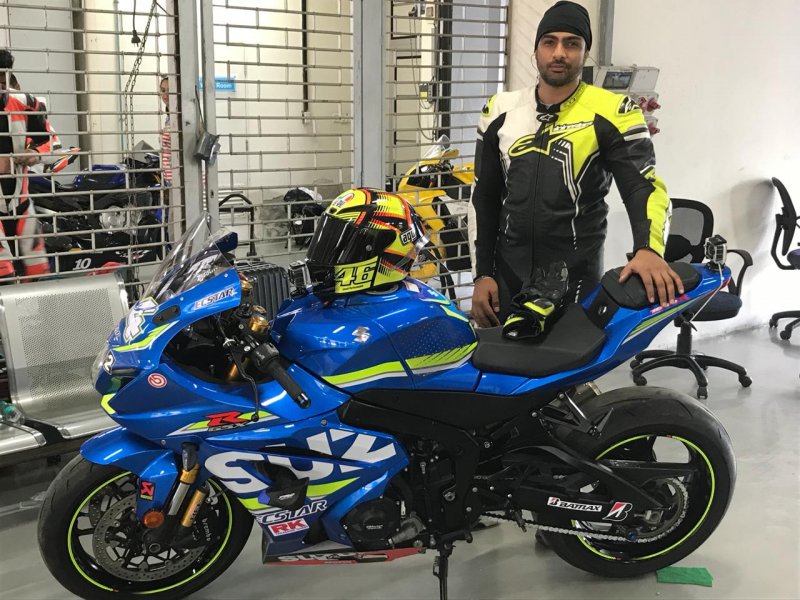 ​
Apart from being a versatile actor, Gautam also is a very good dancer and his talent of dancing won him the ticket to a musical Dirty Dancing and he got to love the stage. As a fresh graduate at 18 from Bangalore, Gautam had aspired to have a vast following on Instagram and to realize his aspiration Gautam worked hard to further sharpen his skills and won the Regional Round of Mr. Grasim at Bangalore. Since then there has been no looking back for him and he has shared the screen with the big-wigs of Bollywood like Hritik Roshan and King Khan Mr. Shah Rukh Khan during multiple advertisement shoots.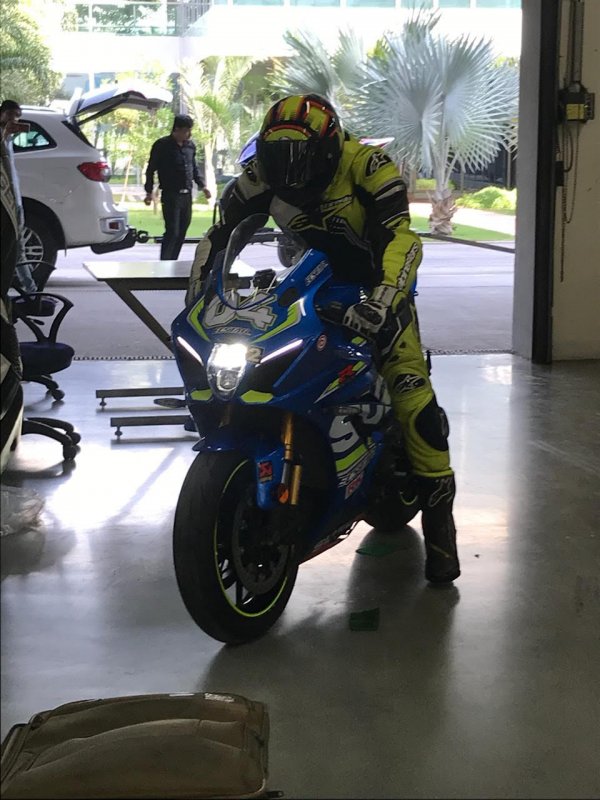 ​
After having built a strong foundation for himself in the world of Television, the rather shy actor says "
Feet are either for dancing or Changing Gears
" which clearly shows his love for fulfilling his passion for riding bikes. Making a conscious move from an established career to live his passion, Gautam looks forward to ride the wind with his super bike Suzuki 1000rr. The profession can often become demanding and it is the passion in life which one can fall back on. Profession always has a staple time frame but for passion there is no time frame or age. One can live the passion any time in life and have happy memories all lifelong. On a rather philosophical note, Gautam adds "
When you get into the entertainment business it's hard, there is no let up and it's easy to get ahead of yourself. As you grow older you grow wiser and then it's the people, the moments, the riding and things that I've wanted since I was 15. You gain perspective as you progress through life. You then make choices that bring you in touch with yourself, your passion. I'm fortunate that I'm able to do that, just ride!"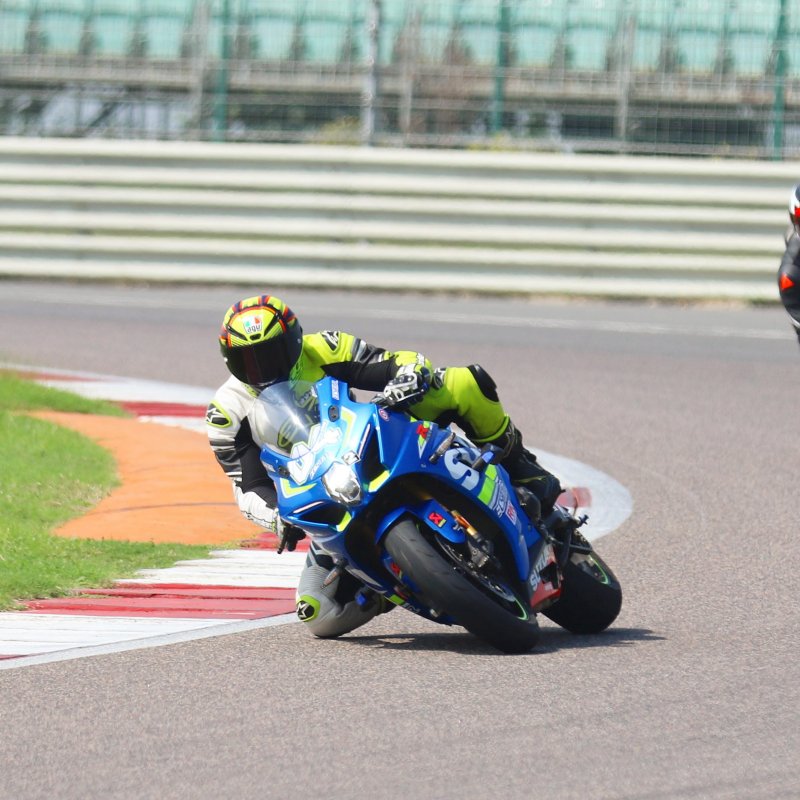 ​
According to Gautam, "
the downtime in profession is the best time to fulfill your hobbies and live your passion and it was at this very phase that I began to Ride."
He further goes on to add that his love for riding is further reciprocated by his partner who herself is a bike aficionado and super supportive. To take professional guidance for riding, Gautam set out to learn professional riding at California super bike School where he learnt professional track riding. As a party of riding club, he spends his Sunday mornings in riding his Suzuki 1000 RR. He regularly does his track days at the Budh Circuit twice a year.
Before signing off, Gautam emphasized on the importance of being fit as fitness plays an important part in his life off the set and off the road. Other than TV and films, his big passion is riding super bikes. He also has a message for the millennials "
don't do drugs, the only high you need will come from two wheels".
Must say, with great power comes great responsibility and Gautam has very well balanced his passion and profession.
So all you aspiring bikers and those who get the desired kick from riding, get in touch with him on his social media handles:
Instagram- Gautam.sharma13
Twitter-@gautam13sharma
The Above Article is created by Me with inputs provided by the creative team. Sharing of this article needs full credit to The Automotive India.
​
Regards
Akash
Last edited: