History
The need of the second car started in way back 2009. When i passed my 12th class dad promised me to buy me a bike i was inclined on R15 but dad rejected that because it looked like a toy bike to him so after lot of pursuing he finally agreed for fazer, i was very happy and it was decided that i would get bike on my 18th birthday i.e; 1st jan 2010. Finally the month of december came i was very very happy, i would be getting a bike soon . So on one sunday as usual i was going thru classifieds in the newspaper and one ad caught my eye a 2000 zen with CNG was being sold buy someone for 80k , fazer was also around 80k . That night i went to bed and kept thinking about that zen we had own one in past and i really liked the car ,both car and bike had benefits but then buying car made more sense. Next morning i woke up and did chat with dad about the zen ad i saw to which he agreed, then the search begin for a used zen it was quite frustrating 5 months passed and still we didnt found the perfect car then one fine day dad received transfer order to gujrat so the plan for the car was dropped with a heavy heart but then there was a bit excitement too as now i will get my dad's car that he bought in 2006 Indigo Glx Petrol i really enjoyed driving her she never let us down . On long journeys she was very comfy years passed and in 2011 we installed a cng kit in her as the petrol prices were rising and the low fuel efficiency it was costly to drive it daily basis . Then in 2013 dad finally got transfer in delhi yay!. And the need for second car emerged . The main requirement was to get a car with better handling , more power than indigo , quality interior black or dark shade as indigo already had beige interior, meanwhile many enthusiasts car were launched yupiee Punto 90hp , linea , polo , rapid , vento , fiesta , civic , cruze , laura vRS , jetta .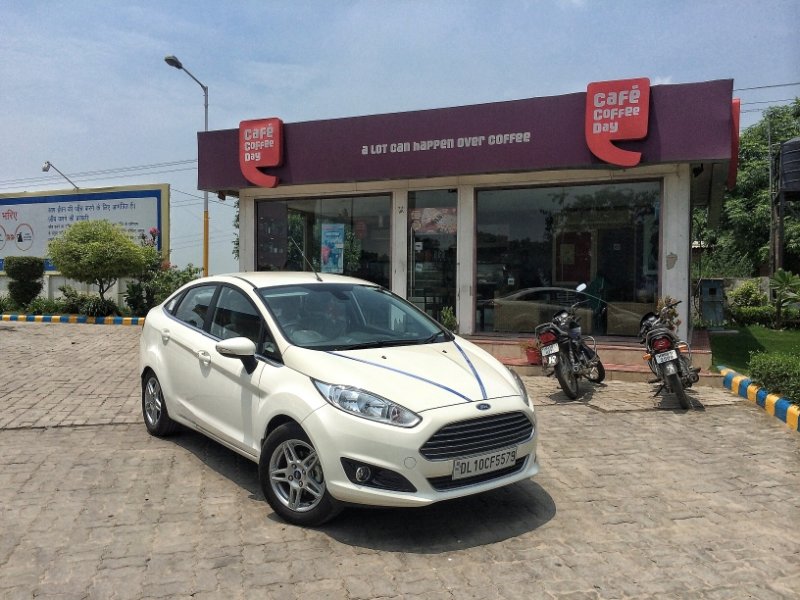 So it was decided that we will buy car on my parents 25th anniversary
The first choice was civic but later dropped because honda stopped production and no diesel motor available .
So started looking for a car. Ventured into different territories.
CARS considered
1)
Punto
: really like the car had driven 2012 model it is an awesome car space is less at the back but it was not an issue for us as for space we have indigo also in our family of 4 , two are slim and two are fat so not a big issue .what let down was interior quality but it was not a deal breaker. The main reason why we didn't opt for punto were
a) TATA A$$ though they are improving day after day but still , theres a lot of area left for improvement.
b) 2014 Facelift Punto i didn't like that face though interiors are nice but the exteriors were let down
And finally left punto with a heavy heart
2)
Polo
: nice car good interior GT was in budget but after driving punto it was very difficult for me to go for another hatch.
3)
Linena
: Took Td liked the car but then rejected her for the same reason we rejected punto
4)
Vento
: I like this car too . But didn't wanted the beige interior. But since it fulfilled other requirements we kept her in the list of maybe
5)
City
i-Dtec : Top variant was in budget had almost all the goodies a great car was very confused between city and fiesta but then back to back Test Drive helped in making the right decision the main reason that i left city was beige interiors , looks ( Everyone has different opinions ) i preferred the clear side profile of the car it replaced however its a great family car if we were in the market for an indigo replacement rather than a drivers car we might have bought city.
6)
Verna
: The most powerful car in the segment . Exteriors and interiors are good too but lacked handling.
7)
Cruze
: Was amazed by the performance of this car , the interiors were good . Was beautiful inside out what let down was that LTZ was out of the budget , and low fuel efficiency . LT was in budget . But left her basically due to low fuel efficiency and high maintenance costs . Even LT was loaded with features maybe will buy a car of this segment after i get a job.
8)
Octavia
/ Rapid : No skoda for me had read enough horror stories about them. Everyone i asked about the car told me to stay away from skoda also they were not offering 5year warranty on Octavia like they did for rapid.
9)
Elantra
: same reason as verna
10)
Safari
Storme : Well i didn't notice much about drivability of safari as during the TD only i made my mind that i would not buy this car .Not because of interiors , exteriors, features , A$$ but for the size .I was struck in the traffic jam during the TD and it was quite a pain.
11)
Fiesta
: Had seen the in auto expo fell in love with her at that moment only. Went to take TD of the 2014 model model but the TD vehicle was not available with them . Then a friend came to rescue lend me his 2012 fiesta to drive. And it was decided that car i need is fiesta
12)
BMW
320d (Used) : was offered this while i was looking for used cruze . Left high maintenance if was looking for a car to own for 1-2 year then i would have bought this beauty.
13)
Fortuner
(Used) : same reason i left safari
So finally we booked Fiesta titanium in white colour from harpreet ford on 12th july ( 25th anniversary of parents )and got delivery on 15th July . They also bought us a cake as it was dad's birthday that was a surprise .
There was no discount on car and no freebies.
The on-road price came around 10,8x,xxx .
Things that i miss in car
1) Sunroof
2) leather seat
Add ons
1) 3D mats bought for 900INR from kashmere gate
Planned
1) Seat covers

FIRST IMPRESSIONS
i didn't drove her much only 400kms things that i noticed
Positives:
1) Noise Insulation is good but still some engine noise manages to find way in cabin
2) Handles very well light steering helps a lot while driving in traffic and it weights up as the speed increases.
3) Voice control works well and understand Indian accent.
4) Side mirrors fold in/out when car is locked/unlocked
Negatives:
1) Power window controls are far back.
2) The antenna came up by its own? Dosent goes back in even when i turn off the stereo will get it checked on 1st service.
3) Rear seat isn't spacious, a significant disadvantage of the Fiesta.
Friends call her aston martin so decided to name her baby aston

I will let the pictures do rest of the talking questions and suggestions are welcome
Dashboard
Boot increase lenght of the tail lamps have improved the looks than pre-facelift.
Leg room left after the front seat is positioned according to my driving position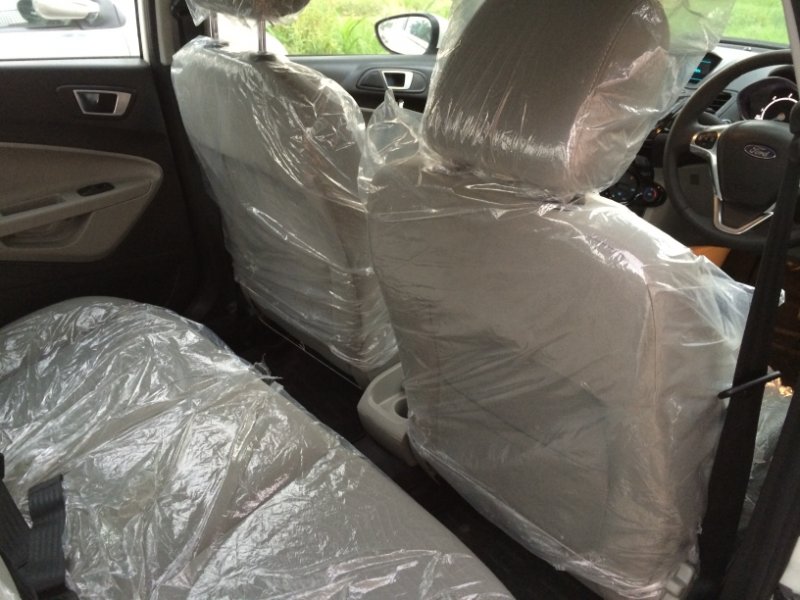 Cover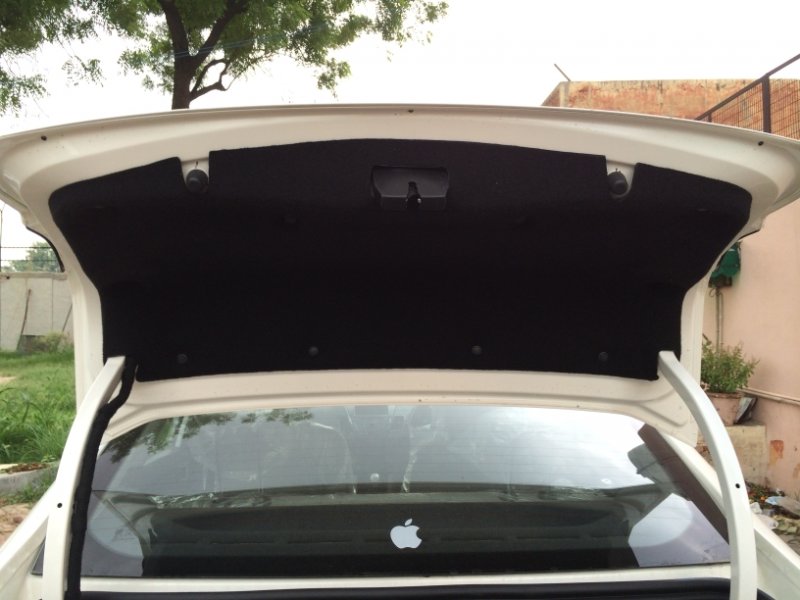 Spare wheel is not alloy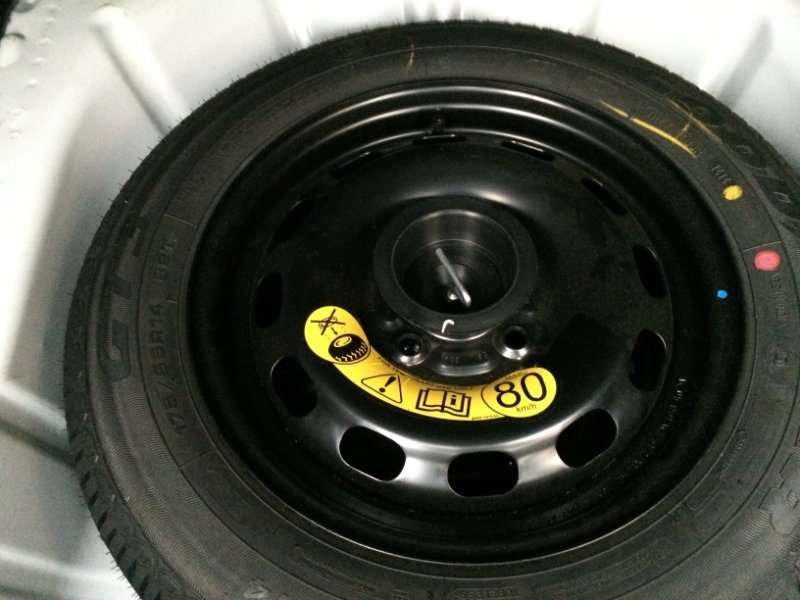 smaller size 175/65R14 , Dont go above 80Kmph warning!
Alloy wheel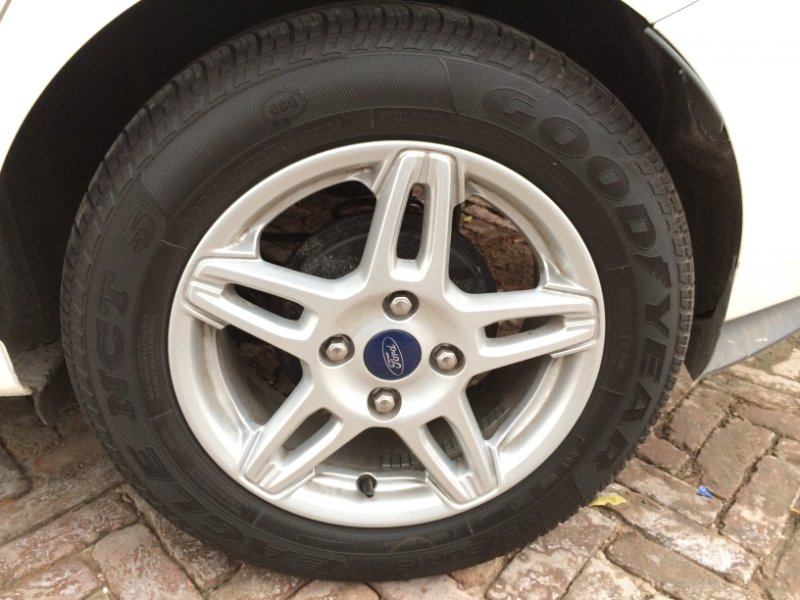 Size 195/60R15
Audio controls at steering . Voice control button at the centre.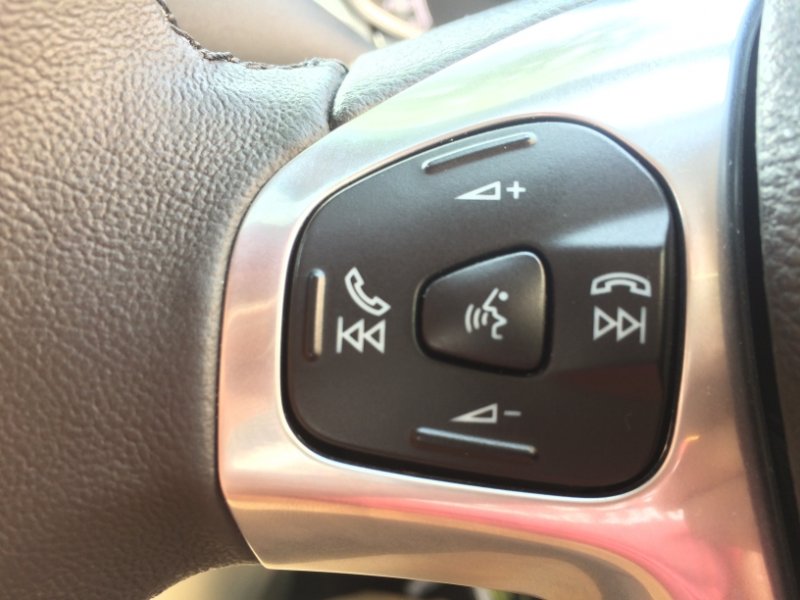 Voice control works very well
Cruise control , helps a lot on highways.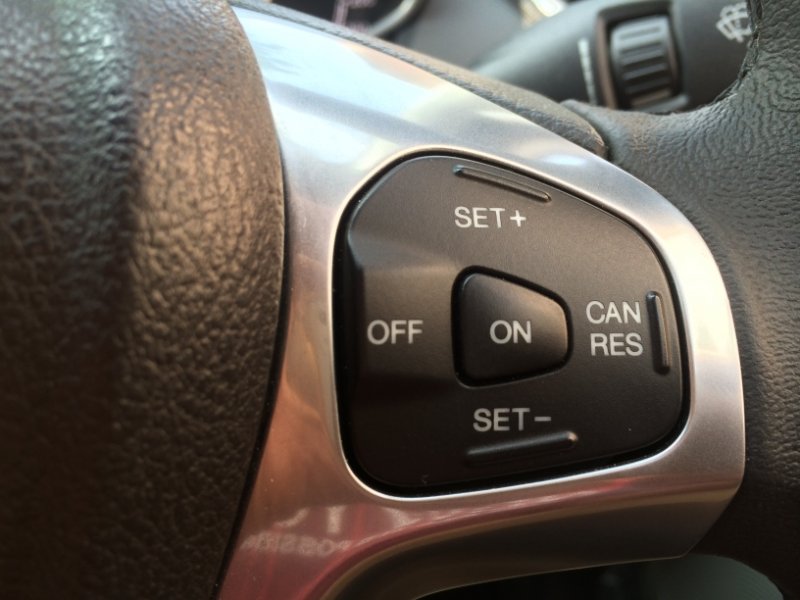 Center console, comes in piano black in titanium for other its silver i guess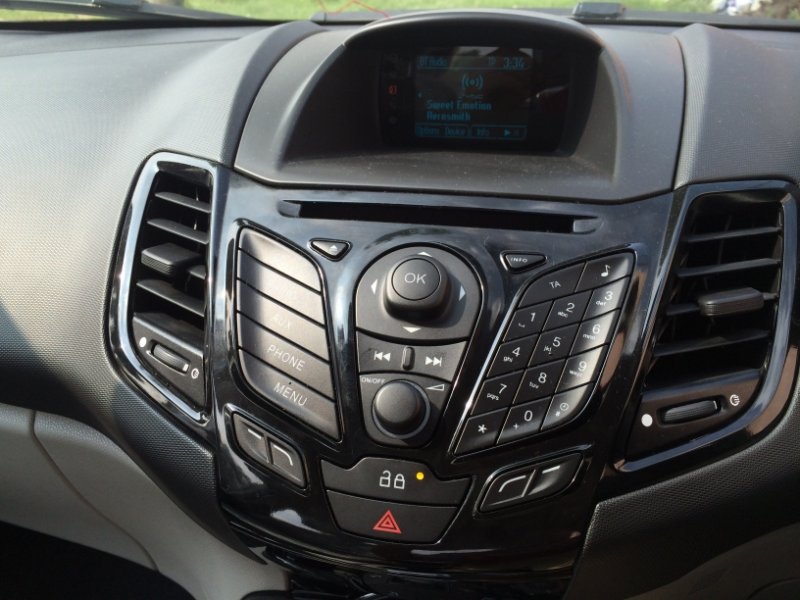 Will post more soon. .