Joined

Jul 22, 2013
Messages

1,005
Likes

805
Location
Warm welcome to all TAIgers !! This is going to be a teeny bit long. Please bear with me.

Soon as I bought the 2001 Honda City Vtec I was very happy for my decision and was soon muching up some miles.I was running on Vogtland Lowering Springs, that indeed was one of the worst decision by me

Even though the car looked bloody awesome on the roll and on stand still, it was such a pain to take it over bad roads and over speed bumps.It indeed was one of the best Honda car's I ever used. That 15 year old engine still pulls like anything even with a close to 2Lakh km's on board with the engine and clutch untouched. And the Quality and feel of the Interior was much better and robust than my 2013 model Honda Amaze.
Soon the itch for a better handling car fired up in my mind and whenever " Handling " comes up, VRS was the only suggestion I got.A friend of mine has an Octavia VRS and I know the car very well for the well built pocket rocket. Though it's services were a nightmare with Skoda Dealership here.That was one of the first thing that made me to think, Am I ready for this.? Am I financially secure for this ?! No indeed !!
The Octavia VRS does looked good but after seeing and driving a Laura VRS for the very first time, that too a Sprint Yellow shade was , Oh My God, It was Heavenly !!
After seeing and feeling both the car's I felt that the Octavia to be much more of a driver's car and the Laura Vrs was an All rounder. Rear seats of the Laura felt a but more comfortable than the Octavia's . I tried my best to convince myself that I can own one, but failed miserably because of Lack of Vitamin M. A close friend of me then suggested me about getting a Ford Fiesta 1.6S. I had the opportunity to drive a fellow friend's 1.6S and was very happy how the car goes around the corners. Soon i start to get a feeling that " this is the car I was looking for ". Started to search for a mint condition car with less kms on odo and all I find was either a either not maintained properly with no service records or abused one's. I really don't want to get my head into it. So calmed down and kept searching. It went on for months and months...
Ahmadabad Trip and a series of Unfortunate Events
As my searches went on and on forever, A new ad popped up, Location was Thaltej,Ahmadabad. Called him to know more details of the car. He sent me many pictures of the car . It was Aquarius Blue, so I was drooling all over it. The car looked so damn good on the pics. It was a 2009 car as per him and with 35k kms on the odo. I was like " what else should I wait for".Booked tickets on Train for the nearest day via Tatkal. I am not good in Hindi, so a friend also accompanied me to Ahmadabad. It took almost 2 days to reach Ahmadabad and I was on a Train trip after many years, so was a bit nostalgic as well energetic hoping to finally stop my search and was dreaming of driving back home with a 2000 kms road trip.Reached there on the second day night, took taxi to the hotel , got freshen up and slept dreaming.
The very next day, woke up early and called him. He updated me the location of the car. It was luckily near my hotel, around 5 kms. Rushed to the location.It was a Ford Dealership and this guy was the service manager. He said that this was their MD's car and was taken proper care and maintenance. To be frank, the first look at the car, I lost all my hope. The car was lying of the service centre, with all windows down for no reason and with a lot of body works. I asked him to get the car wash and go for a test drive. Waited about half hour and voila, the car was out in the roads.The engine was revving freely and happily. It had a very strong pull to the left. The car was out of fuel on my TD, just after 1 Km and everything felt so wrong with it.The Odo was showing 35xxx kms, but that was too hard to believe with all other signs that showed up on the car. They arranged fuel and promised me to do an Tire alignment to check the left pull. Waited another 1 hour and the same guy came back with the car and i went for a TD- Round 2!!
The car was still pulling to left, and the right ORVM was not working. I right away felt to stop checking the car and come back home. Those guys was forcing me too much to take the car, don't know why. It was a 2008 manufactured car which was registered on 2009, which made it 2009 car according to that fool

He even made all the agreement ready with my name on it, and all I have to do was give the cash and take the car. I felt I was on a trap. I strongly said I don't need this crap car. I was not even sure that it can do a 2000 kms run back home.Booked bus tickets to Bangalore the next day, since Train tickets was not available. A 25 hour bus trip to Bangalore on a Multi Axle bus was comfortable as well boring .And another bus from their to Trivandrum. Gosh ! It was like a series of Unfortunate events !!
I made up my mind that, I won't be never going down to pick up a car to that distances . The search was still going on I was never willing to give up. Months passed by. In mean time my city got sold :(Finally after months of search , I found another Aquarius Blue 1.6S at Kozhikode, Called him righ up, negotiated on the price and Thought of giving it a try .
Another Train Trip was brewing !
Reached Calicut, Saw the car . Cosmetically the car had a lot of swirls and scratches which was not evident on the pics. But ye the car was mechanically sound and hence now she's resting on my Garage!
Let the picture's do the talking !
The Mandatory filling up that I always love to do :)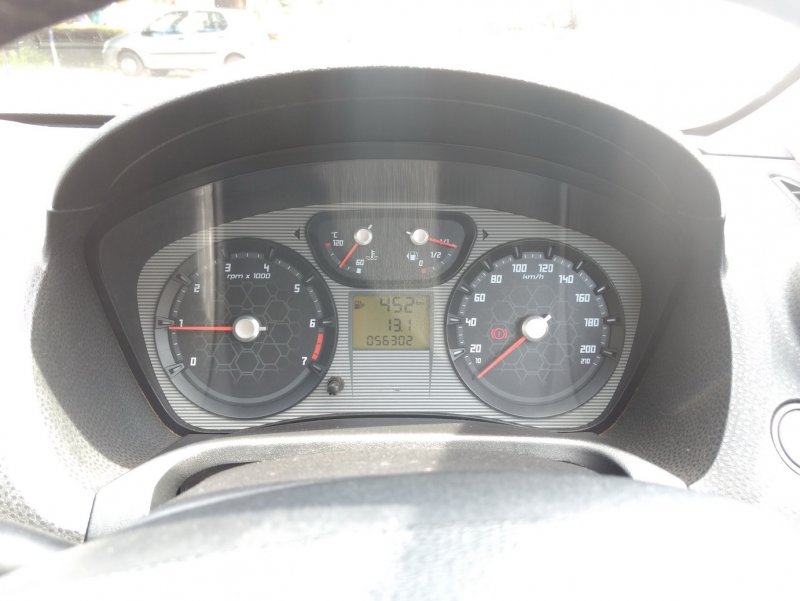 The number's that matter ;)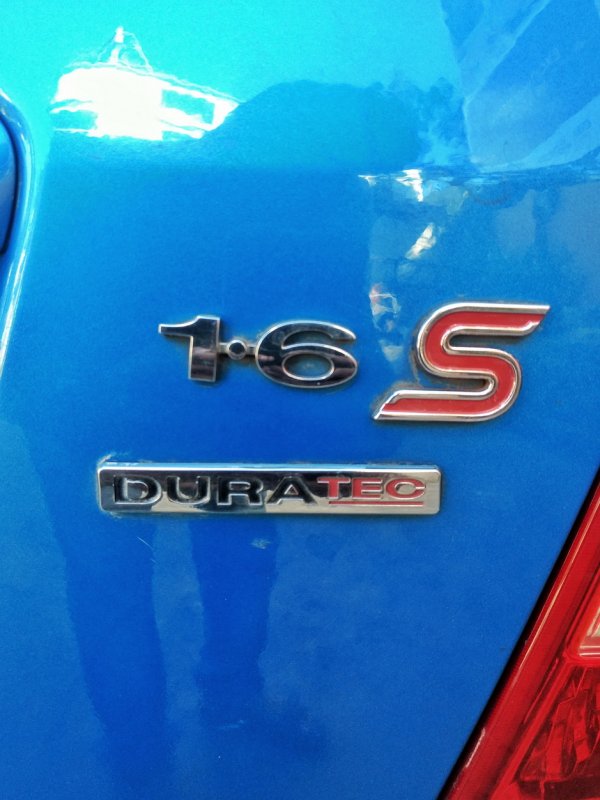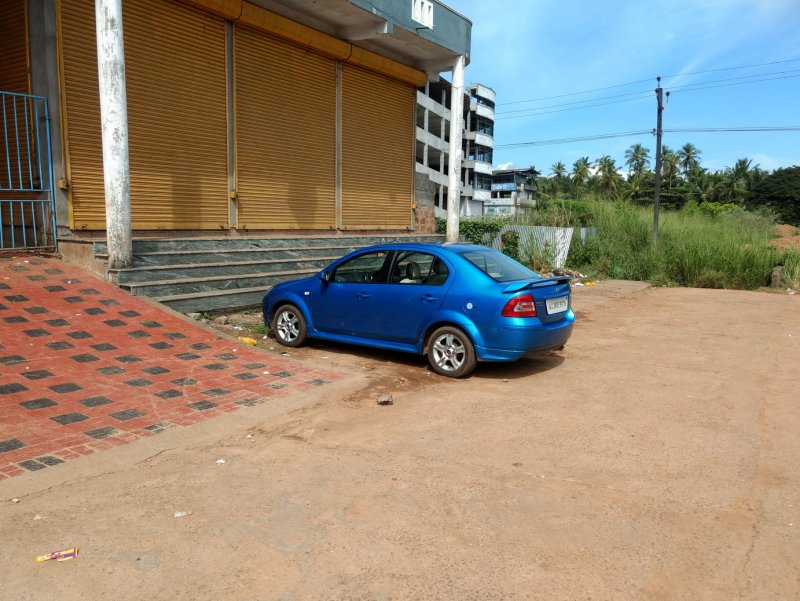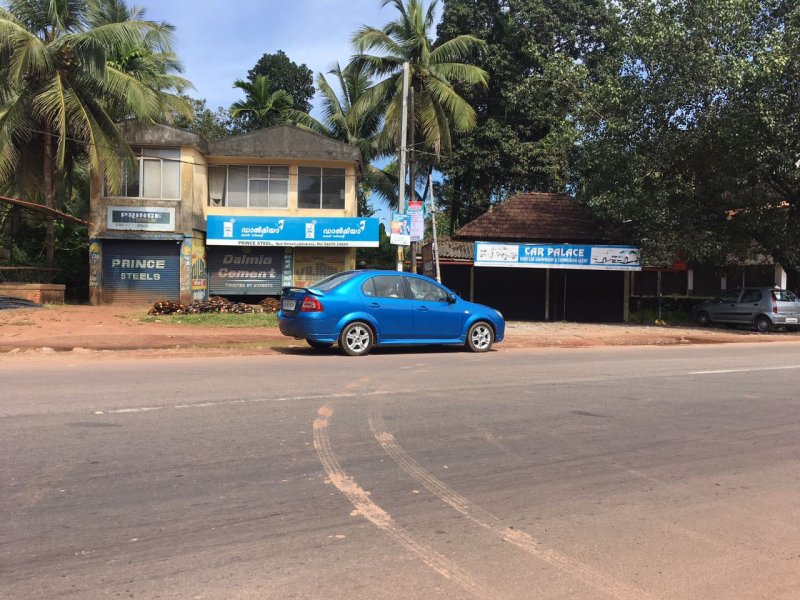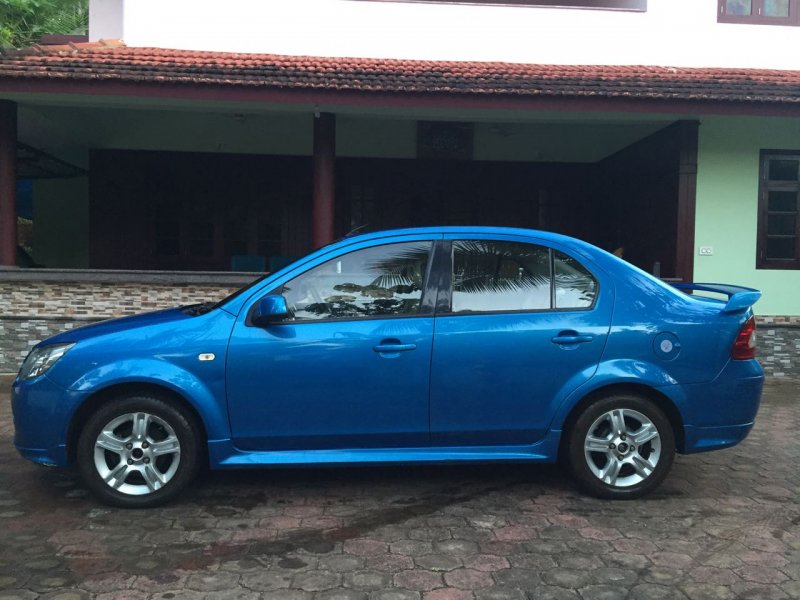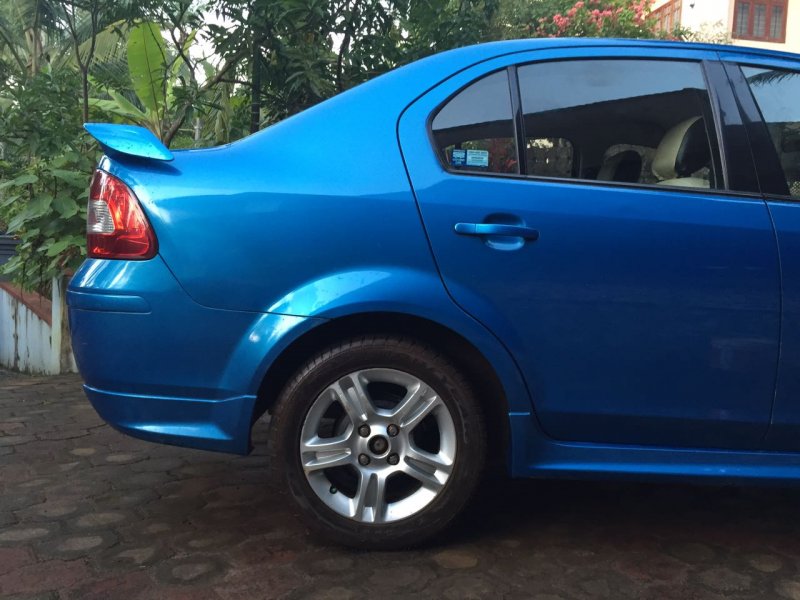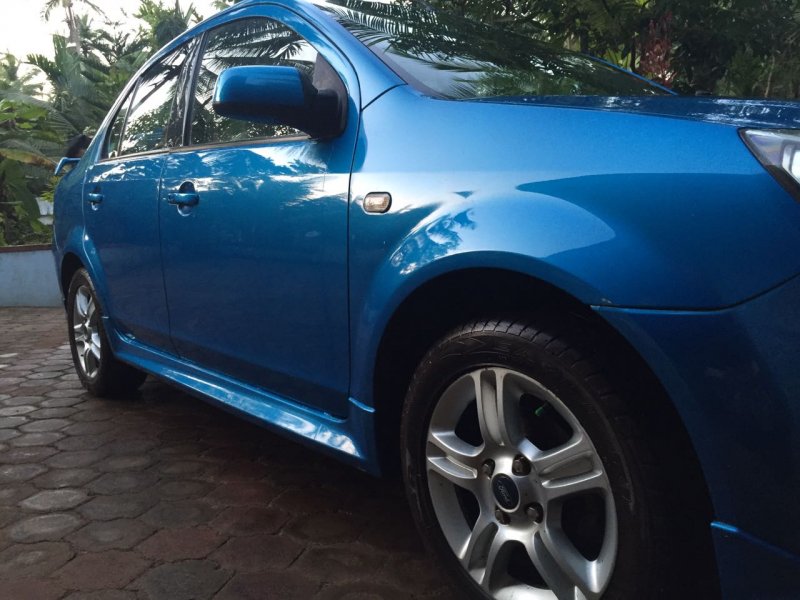 We are safe home and she kept up well. Took appointment at SVC for tomorrow. Have to do a thorough checkup on the car and analyze it's health cause I'll be keeping this car :) More details will be updated :)
Last edited: