Well, F1 is not a new sport which requires introduction. Formula One is the highest class of single seater auto racing sanctioned by the Fédération Internationale de l'Automobile (FIA).
F1 was inaugrated in 1950 and whats so special in 2011 ?
Calendar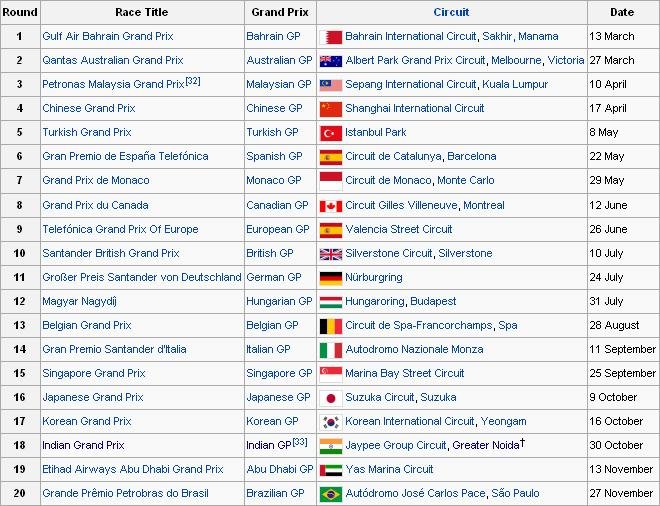 20 Races!!
12 Different Teams
24 Exclusive Drivers
Indian GP Circuit - First time in the history of Indian Motorsports
Changes in season
Official tyre Supply will be Pireli & Brigestone is no more in game
Re-entry of KERS
Minimum weight of cars from 620kgs to 640Kgs
Return of 107% rule
Drivers commiting road offences may lose FIA Super Licence
Dont you think with all the above 2011 season is going to be an extravaganza ?