What's this?

Headed by Maruti's Ex. M.D, Jagdish Khattar, Carnation is a multi-brand car care service taking care of all Indian cars. Like a few other local service showrooms claim to offer car care services starting from mechanical to accessories, This is no different but does Carnation truly stands up to their promise of becoming perfect one-stop car shop? I decided to give this new facility a try which has eventually started becoming popular and has already spread its branches across the country.
How was my experience?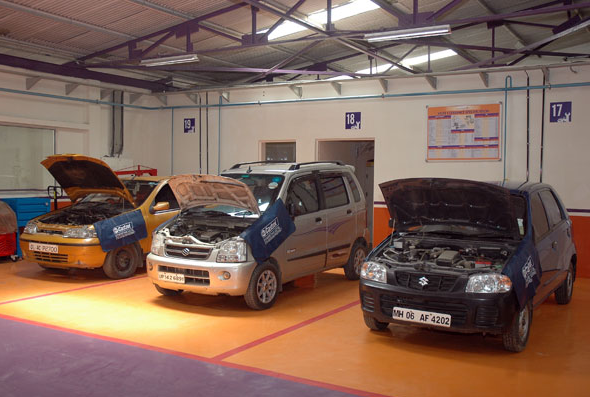 It was morning ten o' clock, at reaching Carnation Noida Sector-5, I parked the car near main entrance when soon a gentleman came from inside and willingly offered his service, I explained in detail regarding car tune-up job along with a few accessories which were to be installed. Meanwhile he prepared the work summary and cost estimate, I went upstairs to take a look at the range of available accessories and was amazed to see the complete floor dedicated to automotive parts and add-ons, starting from a small perfume to alloy wheels which, in addition were neatly managed providing a first class shopping experience. It were only a few minutes I chosen the wheel covers, one of their worker informed that car is ready to be serviced and wheel caps have been installed.
By the time I was relaxed and waiting for more than an hour in their guest's lounge, received no updates so decided to inspect the situation myself in servicing hall and noticed that car is parked alone at a corner as it is, All difference made were only new wheel covers and engine check-up, that too in so long time which was clearly a disappointment. I immediately called up the Service Manager (SM) who told all mechanics to quickly start the work on our car. Now it was noon and there was no hygienic food restaurant nearby + high temperature + No car. So service manager arranged one of the available cars to drop us at a good restaurant.
After reaching back at carnation within an hour I found our car was sparkling like new due to wash and waxing but alas! What a "powerful" wash it was that the aftermarket body color paint on left ORVM was completely wiped off!
Nevertheless, SM blamed on workshop where ORVM + bumpers were previously painted and agreed to paint it which went "ultra clean" due their own fault.
It was evening at four thirty, a lot of work was still pending to be done, so I informed SM to speed up otherwise it won't finish even by eight. He requested to allow 10 minutes to complete everything, I agreed and servicing was done within 20 minutes. However, the interior polishing work wasn't up-to the level and what mainly disappointed me was the sluggish speed at which they did the work.
Is it worth visiting again?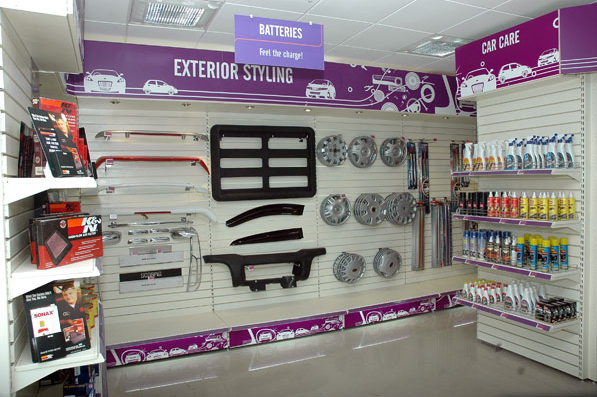 Over all I'm impressed with the professional approach by which staff handles the situations and attempt at the best level to keep their customers happy. Although, Carnation should consider on their work speed if they are for a serious game in the market. Personally speaking, My experience was neither excellent as I expected to be nor too low which made me regret. I'll consider re-visiting carnation not probably to get the complete car servicing but Yes, Definitely for occasional check up and installation of accessories where I can at least be assured that my car is in well-trained hands.
Details Please?
Name: Carnation Auto
Location: Sector 5 Noida, Near Hyundai Showroom.
Website: Carnation
To Sum it Up :
Cleanliness & Decoration:

(4.5/5)
Presentation:

(3/5)
Customer Dealing:

(4.5/5)
Accessories Range:

(4/5)
Spare Parts Availability:

(3.5/5)
Quickness Levels:

(2.5/5)
Over-all Customer Satisfaction:

(3.5/5)
Drive Safe,
350Z