Probably the day isn't far when owners of Figo can start their ride with a touch of button. Ford might soon bring "Start-Stop" technology as a part of an official aftermarket add-on. The system equipped on this car not only enables you to turn on the ignition but also enter inside without using the key. Your immobilized car will even panic if someone illegitimately attempts to break-in and start the vehicle. Here are exclusive insights on this unique Figo as seen first on The Automotive India.
> Keyless Go function automatically unlocks the car as long as the remote is in your pocket within the specified range.
> All you have to do is to touch the request sensor which is located on the outside door handle to open the door.
> Doors automatically lock themselves after 45 seconds if the car is accidentally left unlocked (As usual in every Ford).
> Similar to Nissan Micra and Hyundai i20 – This Figo is equipped with a "Start-Stop" Button although placed awkwardly next to gearshift.
> Press the button once and music system comes alive. Another press switches on the electricals. Tapping it thrice finally turns on the engine.
> Those who might be concerned about the kids playing around with the button need not to worry because the car will turn on only when the brake pedal is pressed.
> The car starts honking, flashes hazard lamps and locks from inside if someone manages to break-in and turn on the engine through "Start-Stop" Button.
> You realize the major demerit of this system after losing the remote. You have to break one of those glasses and get inside to enter a secret code.
> This code has to be entered through a small panel attached on the dashboard. This assures the car of your legitimacy and allows switching on the ignition normally.
> Although this system is still in an experimental stage. But getting one for your car would set back by upwards of Rs.30,000.
Ford has equipped this function on the base version of Figo for demonstration purpose.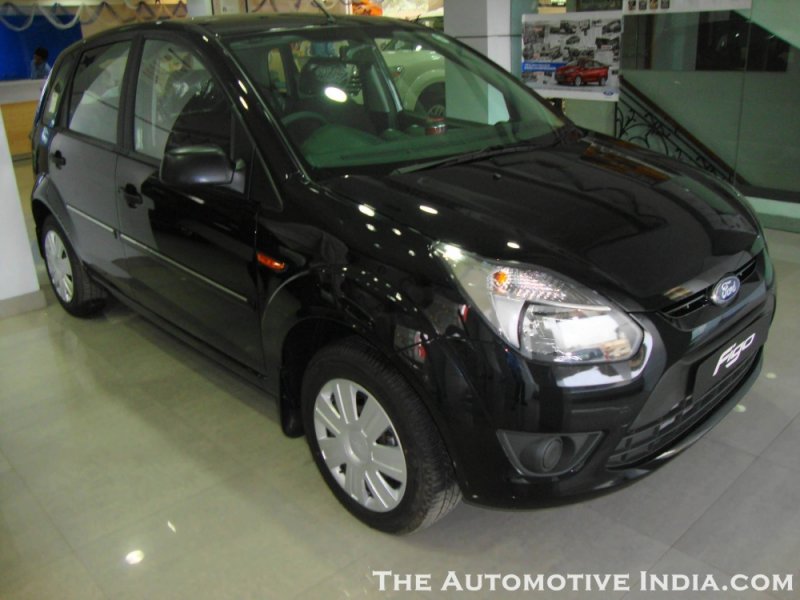 Although cleverly placed but the position of "Start-Stop" Button appears awkward for the eyes.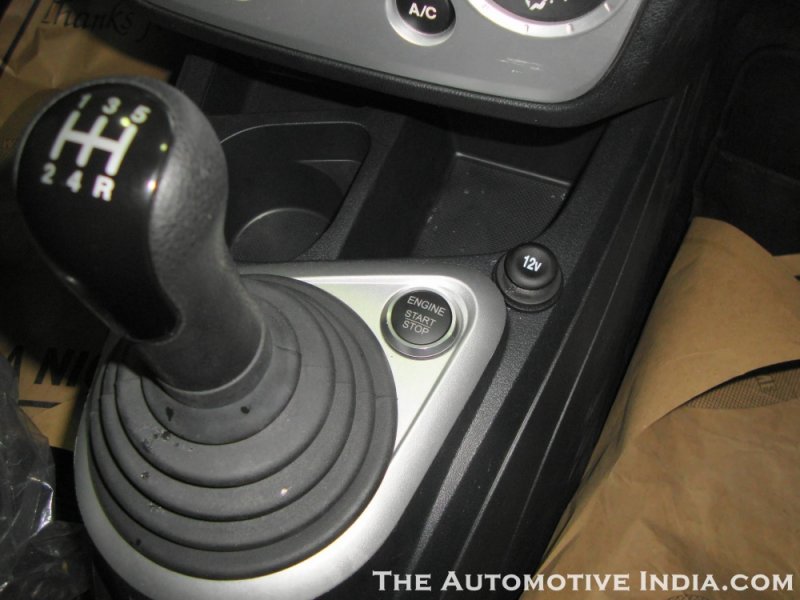 Ford Figo "Start-Stop" Button – A Closer Look.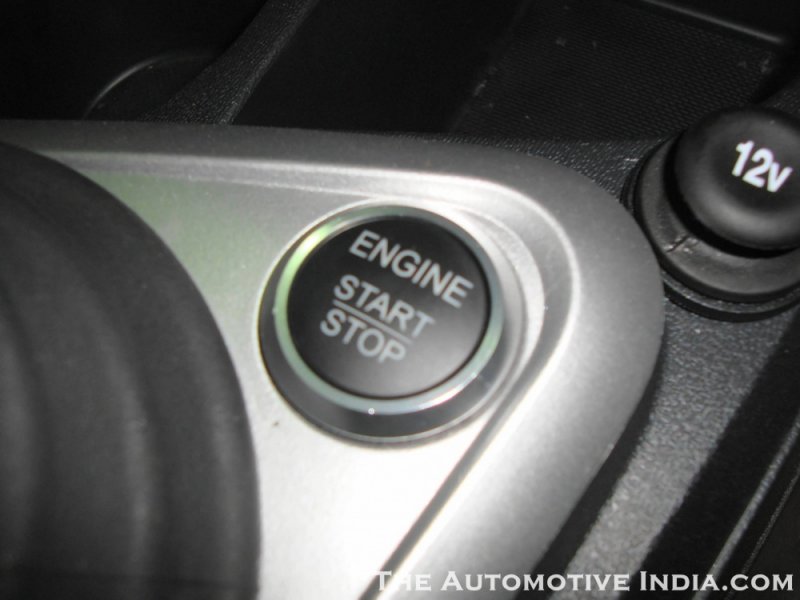 A view of the request sensor on the outside door handle.
A small panel to enter the secret code if you happen to lose the remote.
Drive Safe,
350Z