Joined

Oct 26, 2012
Messages

264
Likes

31
Location
Hi Fellow Members
Its been about 6 months that I have been in Brasil on work and was neck deep in work. Although was following all hot threads of TAI which were ongoing and was addicted to the Storme launch thread and some other threads as well
Was particularly following the Eco sport (ES) thread, the reason not being that I am interested to buy this car but the ES was already launched in Brasil few months back & I was made to believe from various forums including ours that the ES (which is supposed to launch in India) would not be vastly different from Brasil
Well as we speak the ES is already launched in China as well. Although the china spec has a longer wheelbase than here in Brasil and supposedly India
Even in replies to my Introduction Thread on TAI, fellow members were expecting me to come up with a report / test drive on ES in Brasil. I sincerely apologize for not taking out time for this till Today (as I said earlier, was neck deep in work). Now we have the Holiday Season here (Christmas + New Year's) and so a lot of client folks also have long leave plans and this gave me a perfect window to test drive the ES and report it on our own TAI
I would like to mention here that, it is strictly illegal here to drive (even a test drive) without a License and hence my experiences would be based on accompanying my fellow colleagues in the passenger seats, back seats + 1 small crank up and ride inside the showroom campus which I undertook
Looks: (Overall Rating – 6/10)
This is a good looking vehicle for sure and it has unconventional looks IMO. I could not particularly classify this into a BIG Hatchback or not even a full SUV. It lies somewhere in between. I prefer to call it an Urban SUV rather than a proper SUV. The most striking part is the Front Grille full of chrome which we love back in India and the spare wheel mounted on the Tailgate similar to the Quanto & FIAT IDEA here in Brasil. The OVMs are big and chunky and the glass area is also good which gives the inside an airy feeling. On the headlamp assembly, it is really unconventional, but how do such SLIM headlamps perform in different climatic conditions will have to be seen later. The tail lamp assembly is also good looking and houses a Lever for opening of the rear door (Please note that rear door is hydraulically operated and opens sideways - Does not open like a Hatch door)
Exteriors: (Overall Rating 6/10)
The exteriors are good in many ways. The paint finish is particularly good and reminds of the Fiesta (Much better than the FIGO sold in India). The appearance of the headlamps and fog lamps is very good and looks particularly good in the Night. The tail lamp assembly is also good looking. The wipers felt cheap to touch and would probably not go the distance. Also the glass was not that thick. I found the tires on this model which we saw in the showroom to be PIRELLI / 16 Inch wheels. All in all the entire Exterior is SMART looking and strikes a good pose. It will be unique in silhouette and one can easily identify the ES in a crowd back in India or at Night time
Interiors: (Overall Rating 6/10)
The interiors are not the best in terms of space when you consider the QUANTO & ERTIGA. These 2 are miles ahead in terms of space inside the cabin. The default interior colors here are Black + Grey which does not make the feeling of space any better. All during the test ride I was getting a feeling of sitting inside a large hatchback, something like the JAZZ, VISTA, SAIL UVA, MANZA, etc. I did not get a feeling at all that I am inside a SUV. Again I am saying that it is not a typical SUV. It is Big Hatch + SUV. The seats are although comfortable and offer good back support in the back. The front seats offer good legroom and space and comfort (also an Arm rest for driver), but lumbar support is not that great. That said also I should mention that the rear seats are comfortable for 2 people. 3rd person would be cramped up for space, which means it is a comfortable car for people and max 5 for not too long distances. The quality of materials used in the interiors is good (not best) and plastics feel like they will last long (Ford cars have been known for notoriously high ASS costs in India). The front seats give a commanding view of the road and the A pillar is not an obstruction (Mind you Brasil is LHD). The seats themselves offer good support and all the front row switches and levers fall to hand easily. The CENTRE CONSOLE which has lot been talked about is good but not that awesome and yes it is MOBILE type (like New Fiesta) which gives it a young look. The steering is thick and chunky to hold and it is adjustable for reach and rake. The steering feedback is not good as per my fellow colleague who drove the test ride. The Steering mounted controls are of good materials and will last long and also placed OK ergonomically. The Brasil ES comes with a Center Arm rest which is good. From the drivers seating position I could see that OVMs are effective and provide good vision. IVM is a tad small and the spare wheel restricts its vision (parking sensors & camera will be essential for such a car)
Ingress – Egress: (Overall Rating 8/10)
The front doors do not open completely but getting in and out of the front seats is not a hassle. Also I would like to point out here that the ES is not tall vehicles like for example the QUANTO, SCORPIO and hence getting in and out of the rear bench is also hassle free. I would like to point out that the rear bench is a Bench seat and not really 1*2 Bucket seats (this is my observation)
Overall Build Quality (Inside Out): (Overall Rating 7/10)
The overall Build quality is good and it feels it will last long. The doors don't close with a large THUD but are satisfactory. The tailgate build quality is also OK and the hydraulic system is OK as well.
AC Performance: (Overall Rating 5/10)
The AC or ACC (did not exactly come to know what was at work) but was not that effective especially on traffic lights and steep gradients. It felt that the car is grunting for fresh breath and the engine was strained. This was all in stage 1 / 2. Also the problem in Brasil is that the landscape is really very hilly and steep slopes and gradients are very common, combined with that it is peak summer here in Brasil so that might have affected the AC performance. Also the engine we drove was PETROL / GASOLINE, don't know if this also affects AC performance in anyway.
Engine: (Overall Rating 7/10)
The engine we drove was a Petrol (don't know if the 1 L Eco boost) but it was quite responsive and extremely well behaved. We were 4 people onboard and it was nicely navigating its way through rush hour traffic. In stop and go situations it had a decent pick up, but enthusiasts would not be very happy. All in all it's a free revving petrol engine and with excellent drivability. The only time I heard the engine grunting for breath was on steep slopes and gradients, but again Brasil has such gradients at about 30, 40 degrees & negotiating them is no mean feat.
Driving dynamics, Suspension and Braking: (Overall Rating 8/10)
When we are talking about an wannabe SUV kind of a vehicle Body roll looks to be imminent and I was surprised on how minimal it was. FORD has really mastered the art of dynamics and the ES is no different in character. We felt body roll only in certain gradient and steep sections. Overall long drives on the ES should not be an issue. Suspension was not really tested to the limit because we tested the car in city limits but considering it wears a FORD badge I am sure that the suspension setup would be tuned perfectly as well. I have a feeling that ford will tune the suspension in India for a Urban drive character and not Off-roading of any kind. Braking setup was really tested well in the city run and it was confidence inspiring. The vehicle has no nose-dive at all and it stops in line just like a Hatch / sedan which again points to its URB AN SUV-ish character and not true blue SUV
Off-Roading : (Overall Rating 4/10)
As it might be clear in my report till now that the ES is not a true blue SUV & it is more a wannabe SUV or an URBAN SUV with more like hatch / sedan characteristics. Of course we could not test its off-roading capabilities in the city limits but the salesman Luiz pointed out clearly that even if the GC is adequate it can be taken to the beach and mountains but only till you have tarmac to take it. Hardcore off roading is off limits IMO. Enthusiasts comparing the ES with Duster, Storme, Scorpio, Bolero will be dis-appointed. Be ready for an urban suv and not a true SUV
Economy / Mileage: (Overall Rating 8/10)
The Brasil ES petrol variant that we drove has an actual (not ideal) efficiency of 10-12 KMPL which is good according to me in Brasil, which means of we have a similar ES in India we can expect around 14-15 KMPL from this engine, because of the Brasil landscape
Features / Creature comforts: (Overall Rating 7/10)
I could see all creature comforts being loaded on the Brasil version of the ES which we took for test drive. But we also saw the base version which was displayed in the showroom without alloys. So I am expecting about 3-4 variants of the ES in India. The top version should expect- ACC, Alloys, Steering adjustment, seat height adjustment, steering mounted controls, chrome on front grille, ABS, AIRBAGs, 2 DIN HU, etc
Pricing in Brasil:
The Top end petrol version costs here 55000 Reals (which is equal to 12-14 Lakhs INR). But in Brasil 50% of the costs make up for Taxes (yes one of the highest in the world) - so the salesman said that this variant shud cost around 14000/15000 USD (which means 25/30,000 Reals) - which means 6-8 Lakh rupees INR. So I think FORD will have to price the ES Petrol in India for 6 to 6.5 Lacs for Base version if they want to achieve good sales. Any higher pricing may result in disaster. Mind you this is not a true SUV but an Amateur SUV, so they cannot afford to price this amongst the Dusters / Stormes / Scorpios / XUVs / Ertigas / etc. I think they will have to price this in QUANTO territory
Other IMP Points:
• This is a Global SUV product from FORD and will soon be launched in India and Mexico as well after Brasil and China
• The SUV/Butch look is only because of the massive Front Grille & spare wheel mounted on tailgate
• None of the drives, suspension, engine, handling suggests that it is an SUV
• It is a good 4 seater / 5 people will be cramped
• Front seats have a commanding view – superb
• Central arm rest – superb
• Boot space – is about 350 Liters on Brasil variants – good but not best
• Economy of petrol engine looks good
• Legroom decent and seat fabrics are OK
• Alloys on Brasil variants look classy
• Headlight shape is unique
• Off-roading is limited IMO
• This ES is based on the new global Fiesta platform and the Old Gen ES (pics attached) are based on the Fusion platform & looks more SUV and Butch
• Will I Buy this back in India – yes only if the pricing is between 6-8 lacs ON ROAD for Petrol variants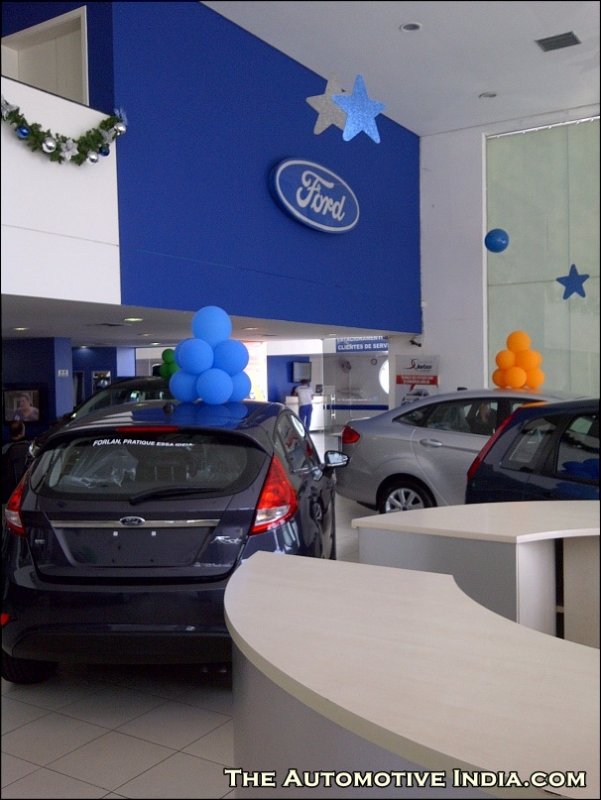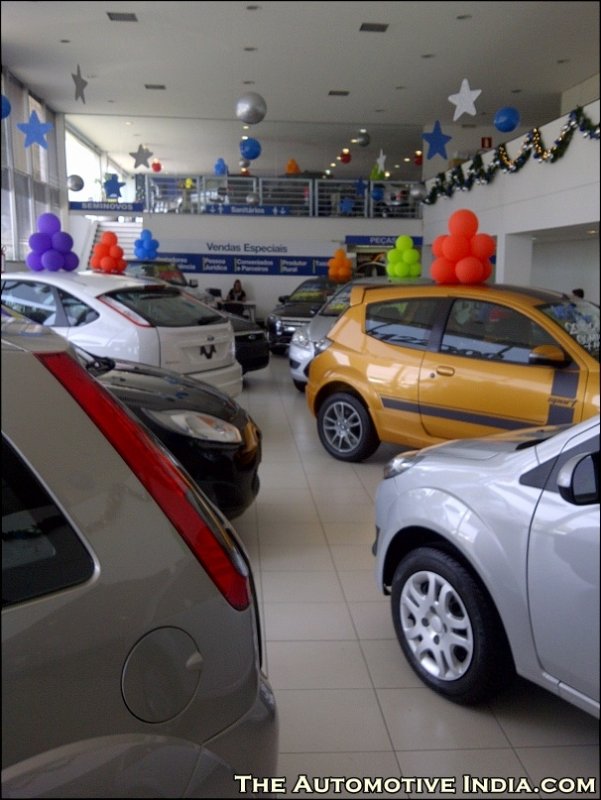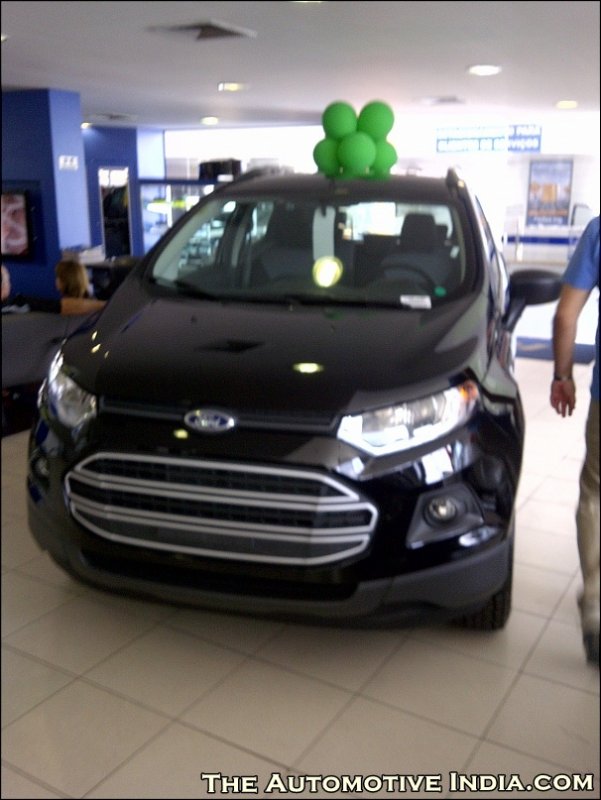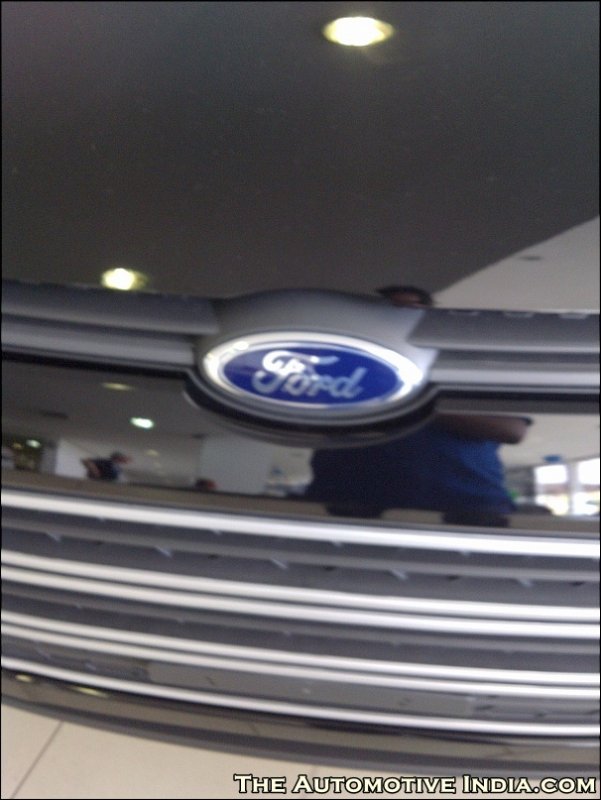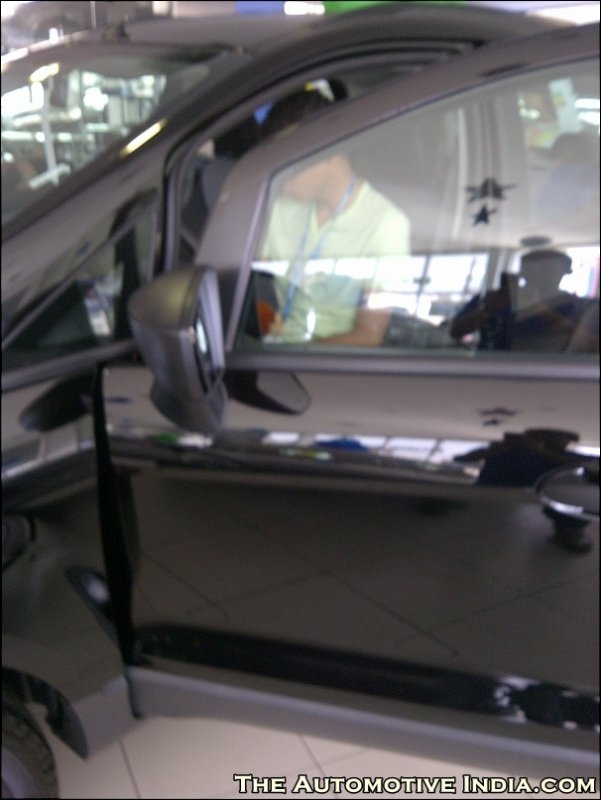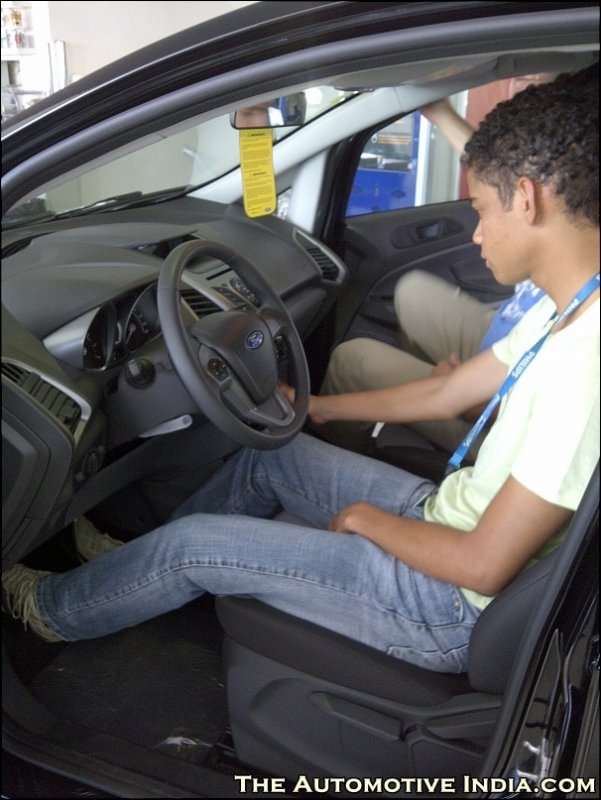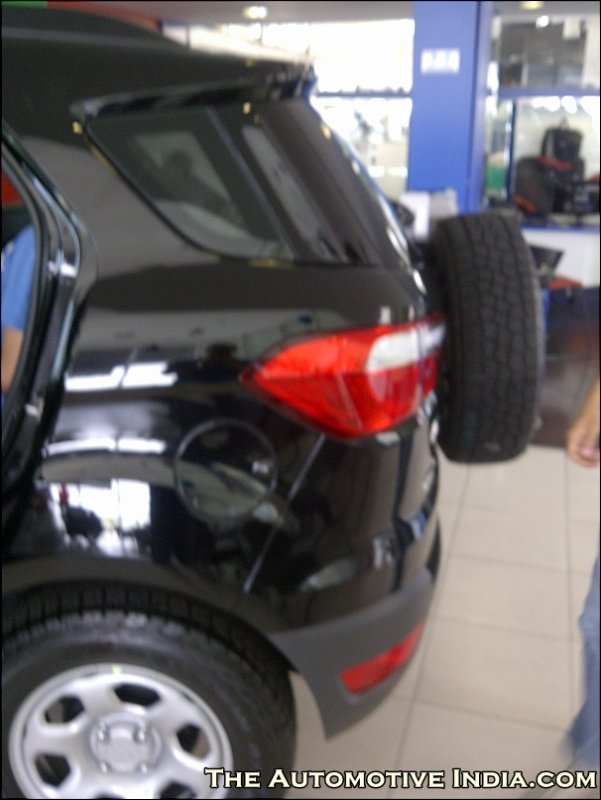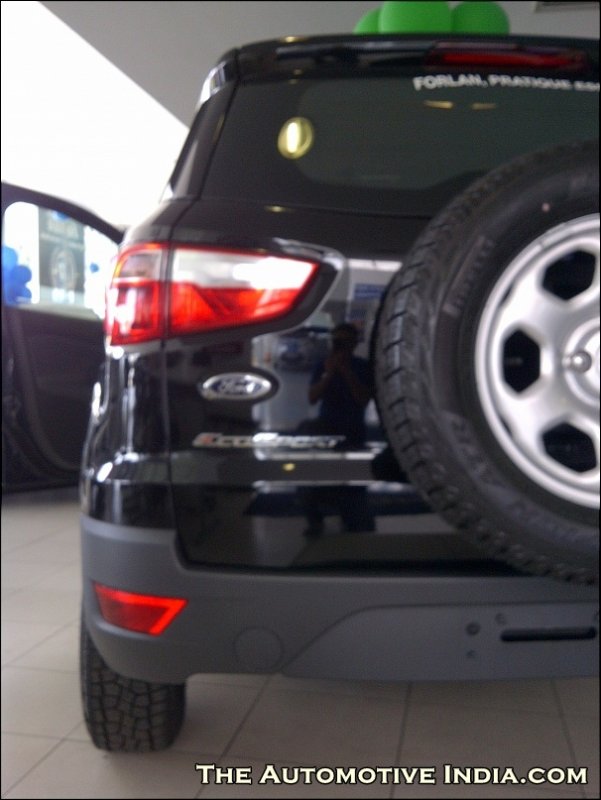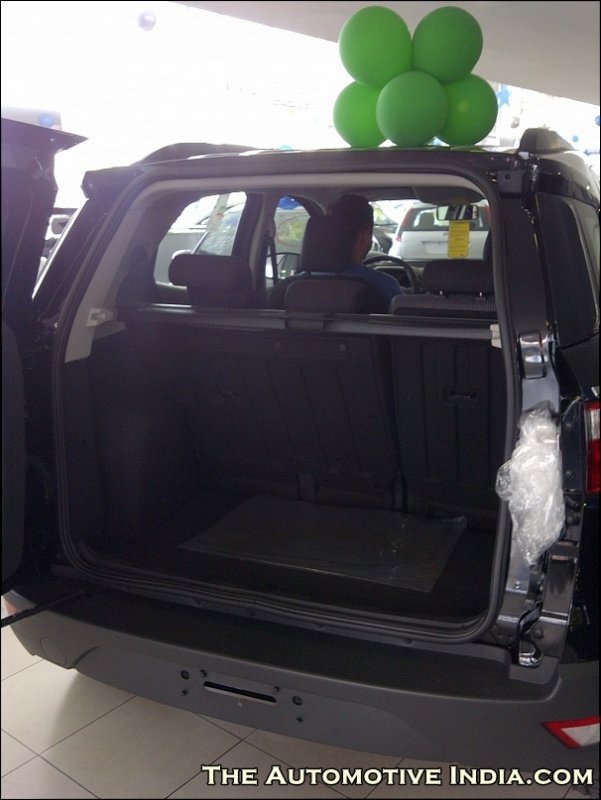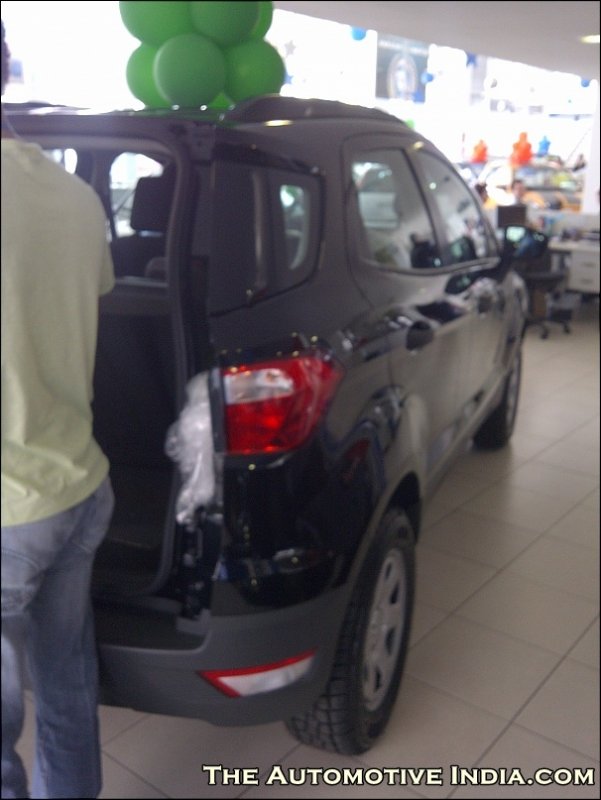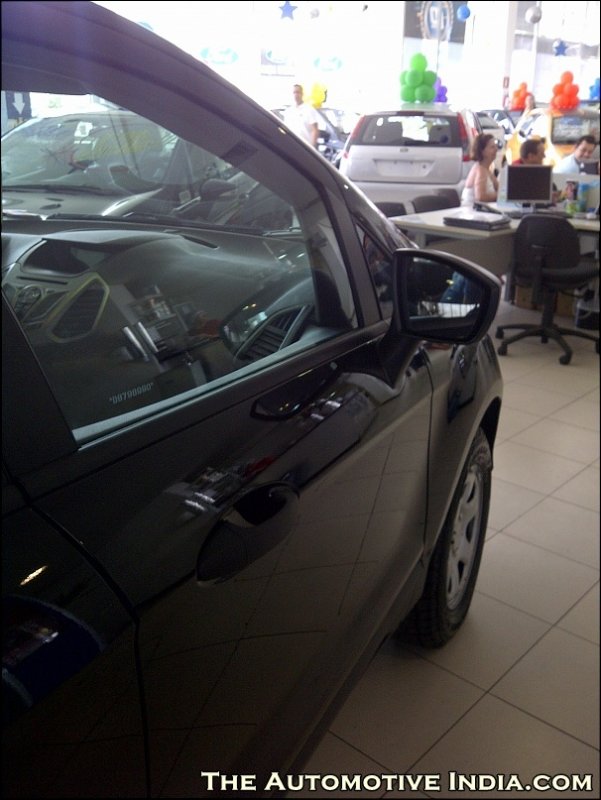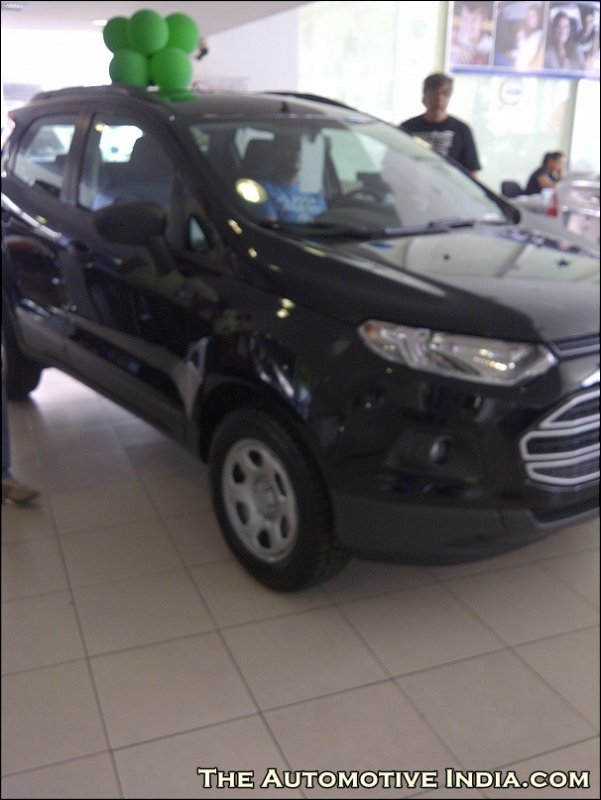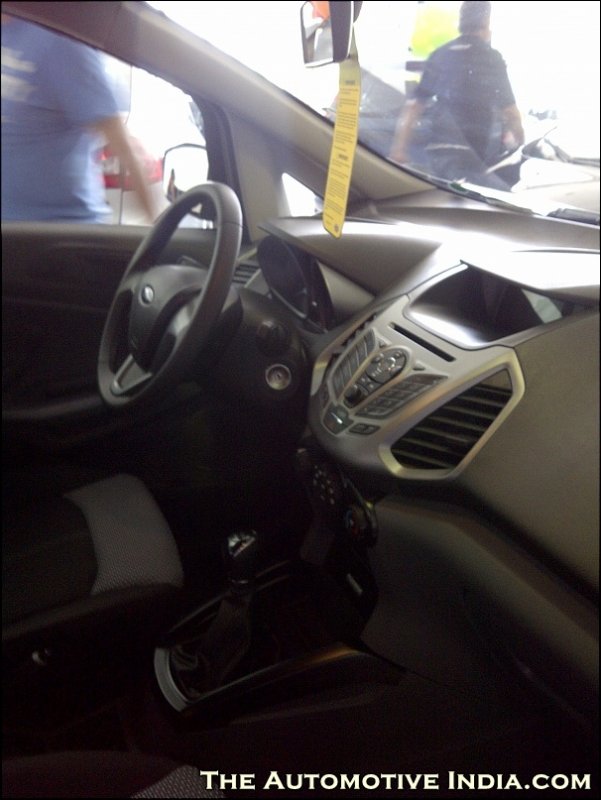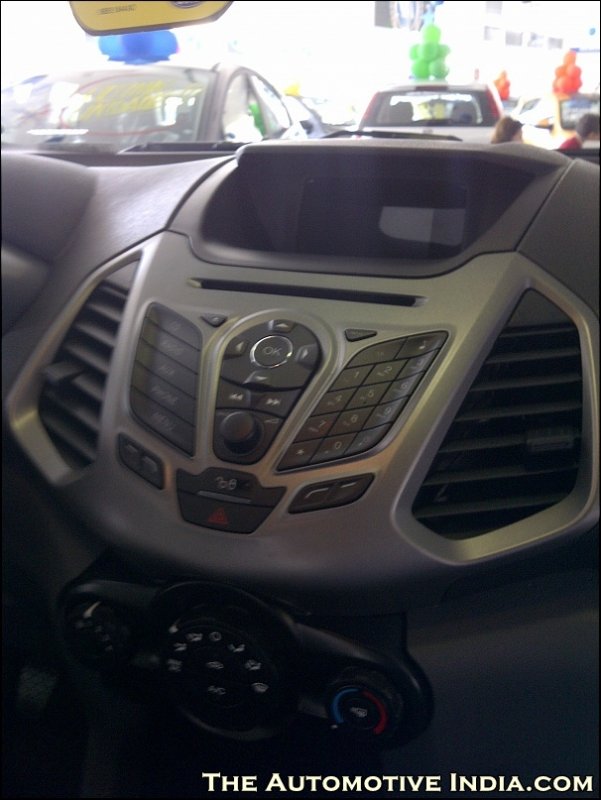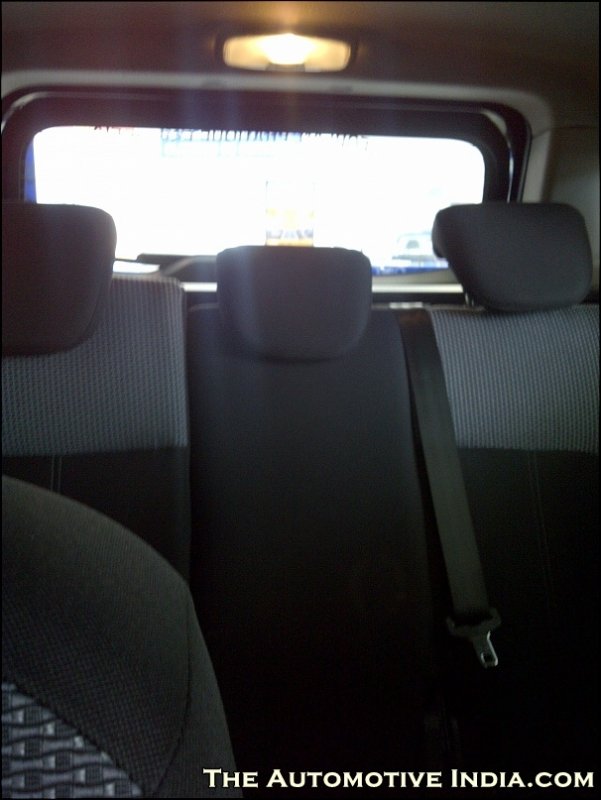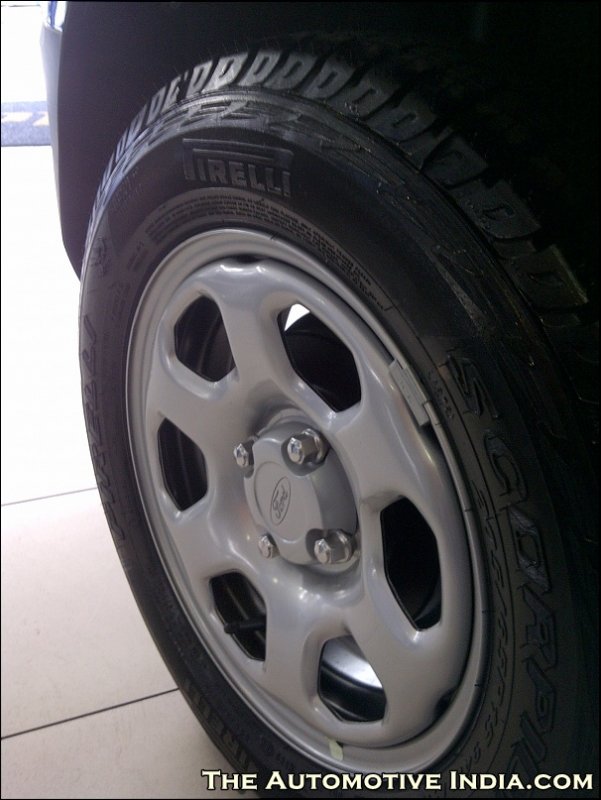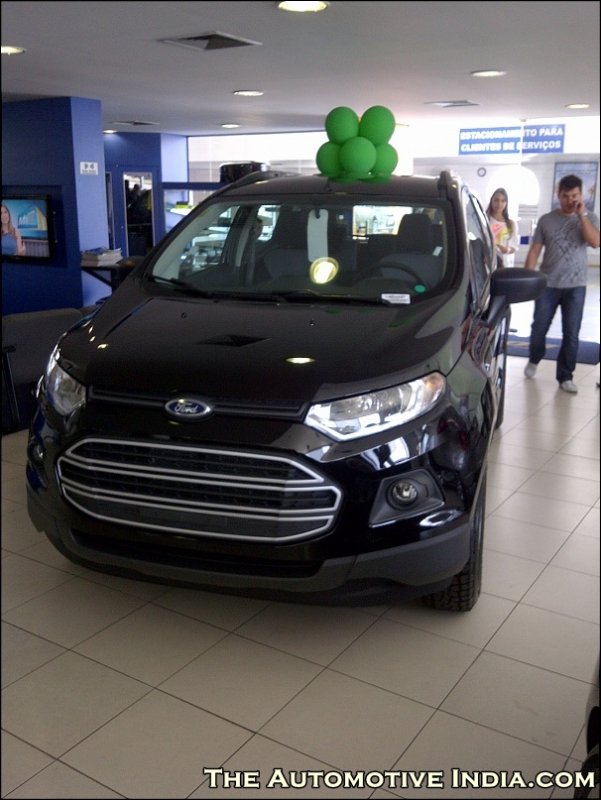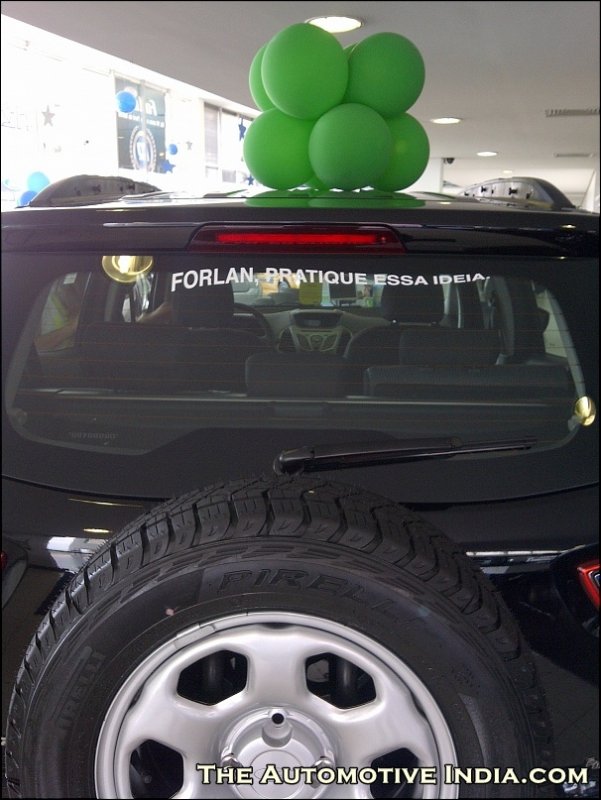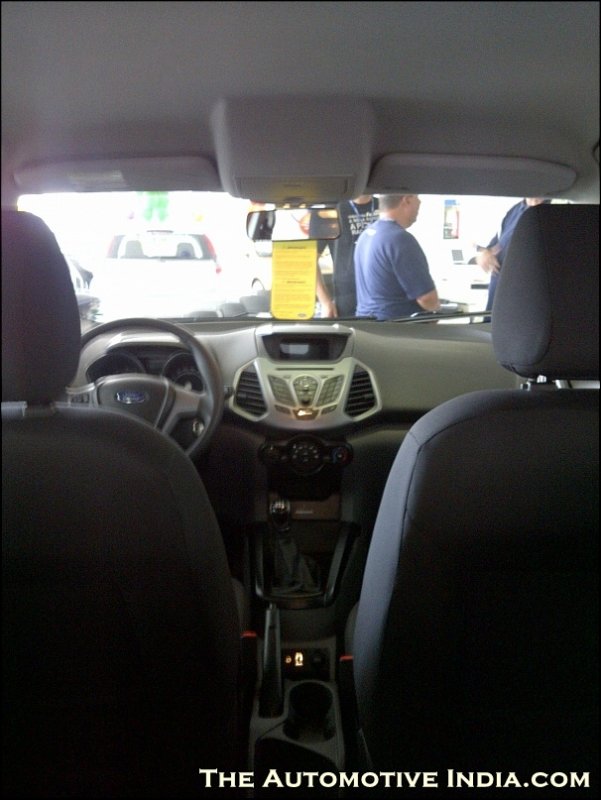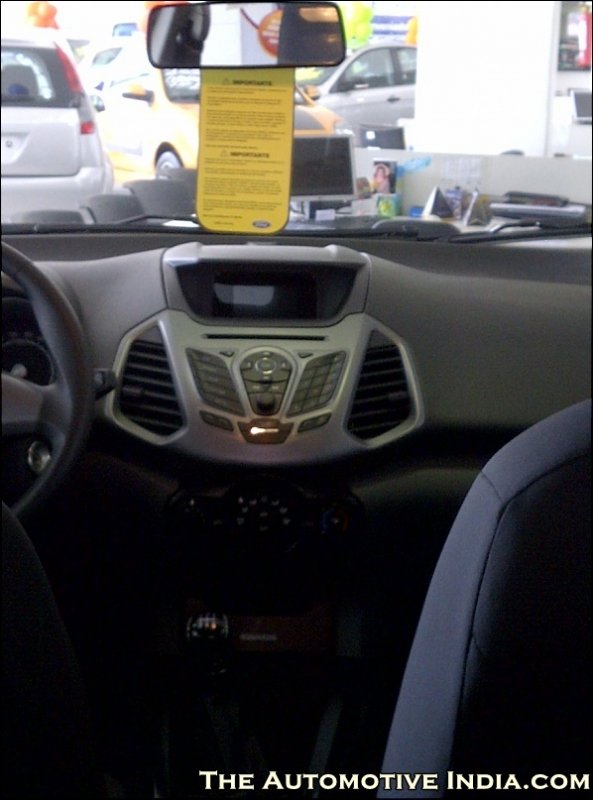 Last edited by a moderator: