The 11th Edition of EV Expo will be organized at Pragati Maidain (New Delhi) from 6th – 8th August 2021. Sharing more details below.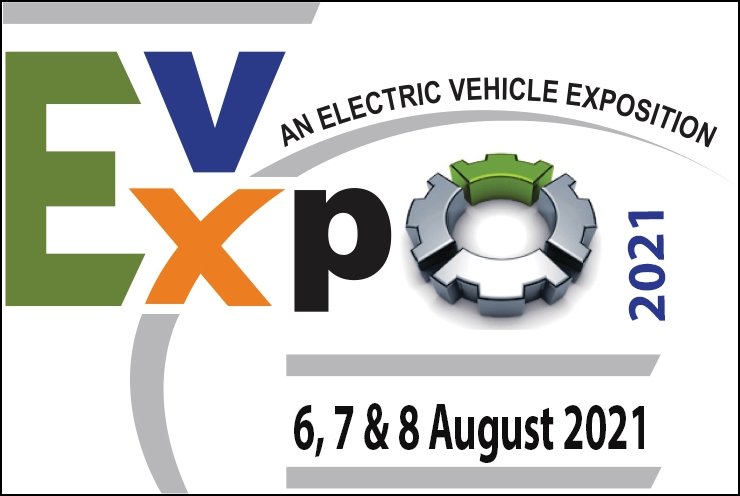 ​
Press Release:
India's eminent eco-friendly Electric Vehicle Technology Expo ' EV EXPO' is back with its 11th edition from August 6 to 8, 2021 at Hall No. 3, Pragati Maidan, New Delhi.

The Expo shall be inaugurated by Sh. Nitin Gadkari, Minister, Road Transport & Highways, Shipping and Water Resources at 10:30 am on 6th August 2021 at Hall No. 3, Pragati Maidan. Sh. Kishan Pal, Minister of State for Heavy Industries has consented to be guest of honour at the inauguration.

EvExpo 2021 is the 11th Eco-friendly Electric Vehicle Expo in India & will be held in Delhi offering comprehensive market information, great business opportunities and a platform for networking. EvExpo 2021 brings to the Electric vehicle industry the opportunity to showcase, see and understand the latest in electric vehicle, components and services for convenient and environment friendly transportation of passengers and goods. The expo ensures that the right national and international players exhibit their technology and products to the right audience- the owners & operators, the manufacturer & traders.

Mr. Rajiv Arora, Organizer, EV EXPO 2021 said "Pandemic has affected businesses of all domains including electric vehicles. But the silver lining is, that EV as a segment, especially 2 wheelers has witnessed unprecedented demand as people now prefer travelling in their own vehicles to maintain social distancing and contain the spread of the pandemic. Also, the Govt. has increased the incentive on electric 2 wheelers to 1.5 times from Rs. 10,000/- per KW of battery to Rs.15,000/- per KW of battery capacity. And the skyrocketing fuel prices have accelerated the interest towards EVs as well. We are going to witness a number of new launches during the 3-day event and are quite confident of a successful event this year despite the limitations due to pandemic"

EVEXPO 2021 is supported by the Ministry of Road Transport & Highways, Govt. of India, Micro Small and Medium Enterprises (MSME), and ICAT (International Centre for Automotive Technology).

Mr Anuj Sharma, Co-organiser and Chairman E-rickshaw Committee, Ministry of Road Transport and Highways , Govt. of India said "Industry has suffered losses due to the pandemic especially the owners and drivers of passenger E-vehicles. Honourable P.M. Shri Narendra Modi has given support packages to MSME and Transport Minister Shri. Nitin Gadkari has also provided a lot of support. As a result, the EV manufacturers are able to come up with new variants, designs and improved technology, which is surely going to turn the industry around. We are organizing this Expo, so that these manufacturers of batteries, charging stations E-vehicle, as well as service providers of EV ecosystem, get a platform to showcase their latest and best products and services"

Around 100 + Indian & International exhibitors are showcasing their technologically advanced, pollution-free 2,3,& 4 wheeled e-vehicles like E-Rickshaws, E-Carts, E-bikes, E-scooters, E-bicycles, E-Loaders as well as 4 wheeled vehicles at EV-EXPO 2021. Latest Lithium-ion batteries, charging solutions, vehicle components and accessories are also going to be showcased at the Expo.
Drive Safe,
350Z