This piece of news pops up as a huge surprise. The man behind Merc's recent success in India has decided to quit all of sudden.
Dr.Wilfried Aulbur, managing director and CEO of Mercedes-Benz India Ltd has recently resigned from his post. It is not clear what prompted Aulbur to leave but his sudden departure has meant that Daimler AG is yet to announce a replacement to head its Indian operations.
"With the construction of the new factory and several additional projects close to approval, Aulbur has decided to accept a new challenge outside of the Daimler group within India," the company said in a statement. "During his tenure, Mercedes-Benz established its presence in the truck and the bus business and significantly expanded its research and sourcing operations in India," it added.
However, Aulbur will stay with Mercedes-Benz India till a successor is identified to ensure a smooth transition. Aulbur took over as the head of Mercedes-Benz India on January 1, 2006 and has been responsible for shaking the company out of its complacency to effectively meet serious challenges from BMW and Audi. In Aulbur's reign, Mercedes has achieved record sales figures with a flurry of new models and is presently the market leader in the premium car segment. However, according to company sources, the aggressive pricing strategy that was adopted to achieve market share, came at the expense of profitability. Apart from his professional connection, Aulbur also has close personal ties to India, being married since 1997 to Rekha Srinivasan who comes from Chennai.
Aulbur had long stints in India which go back a decade when, between 2000 and 2002, Aulbur headed the Business Development and Strategy function at the Mercedes-Benz Research and Development Center India (Bangalore). The biggest contribution of Aulbur is possible the 'Indianness' he brought to his company thanks to his background. His ability to connect with the local people made him popular within the company and the dealer fraternity. It is not clear where Aulbur is headed but according to the grapevine he will be moving to a new assignment, completely out of the automobile sector, but plans to stay in India.
Source:
Autocar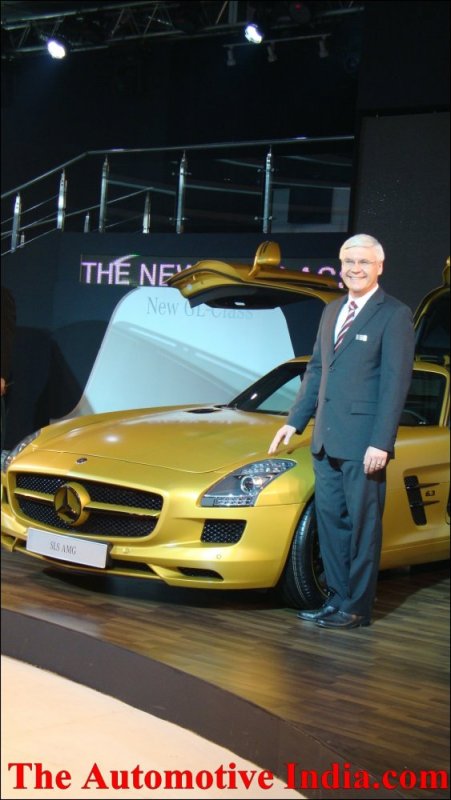 Drive Safe,
350Z