I've painted the headlamp bezel of my Swift black. Here are the pictures.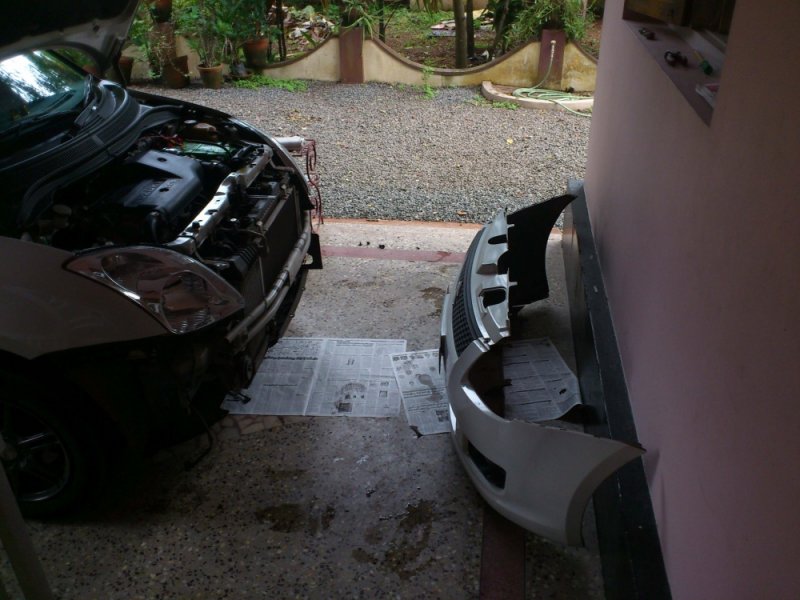 The bumper is removed first to unscrew the headlamp assy.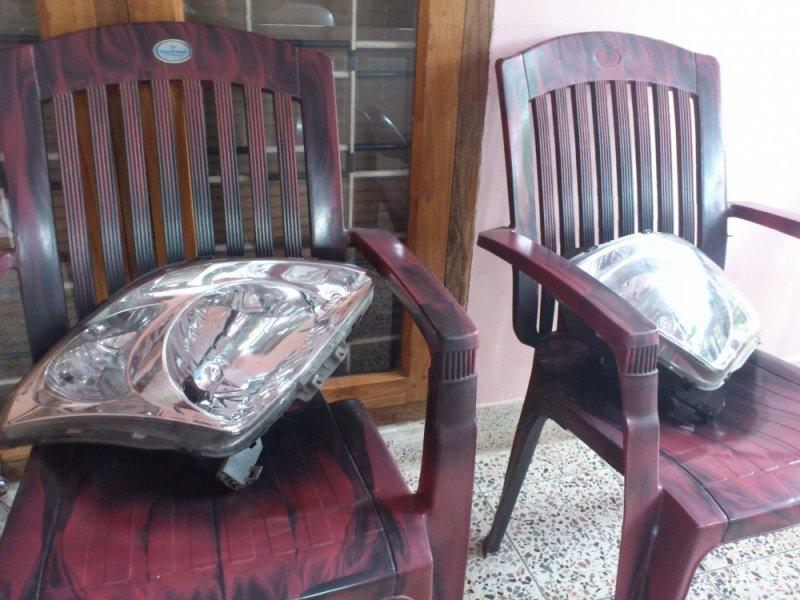 Headlamp assy. removed.
The bezel was attached to the assy. with the help of two screws.
The silicon gum was softened by blowing hot air at the edges(300- 400 degrees). Then a flat-tip screw driver was used to open the headlamp assembly.
First coat. The indicator reflector was masked using masking tape.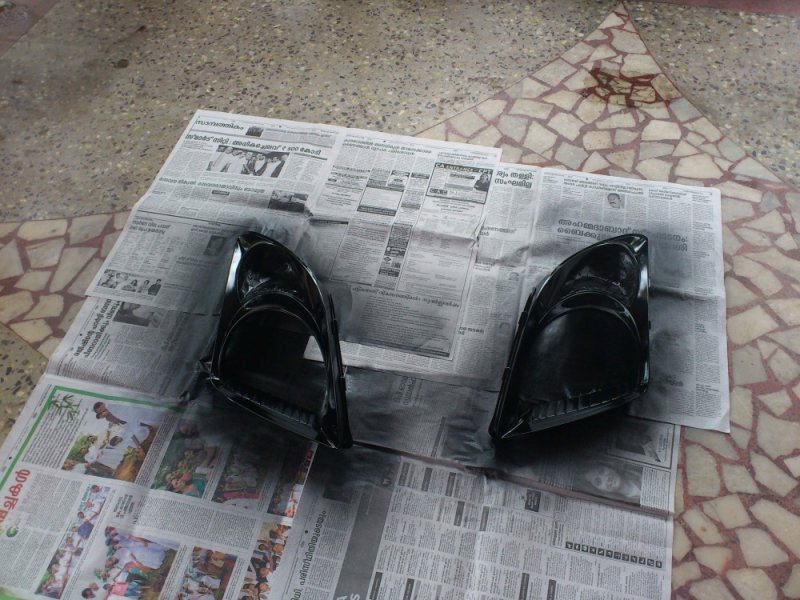 Second coat
After the third coat and masking tapes removed.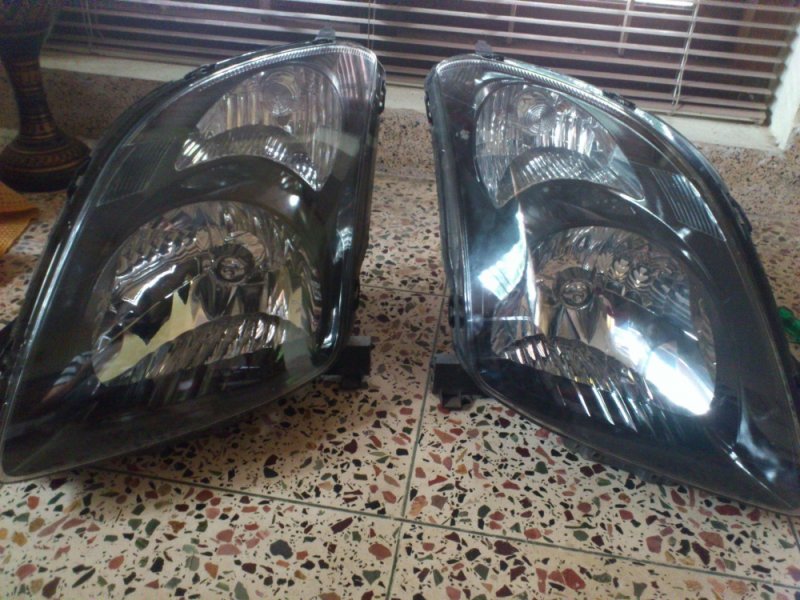 Painted assy.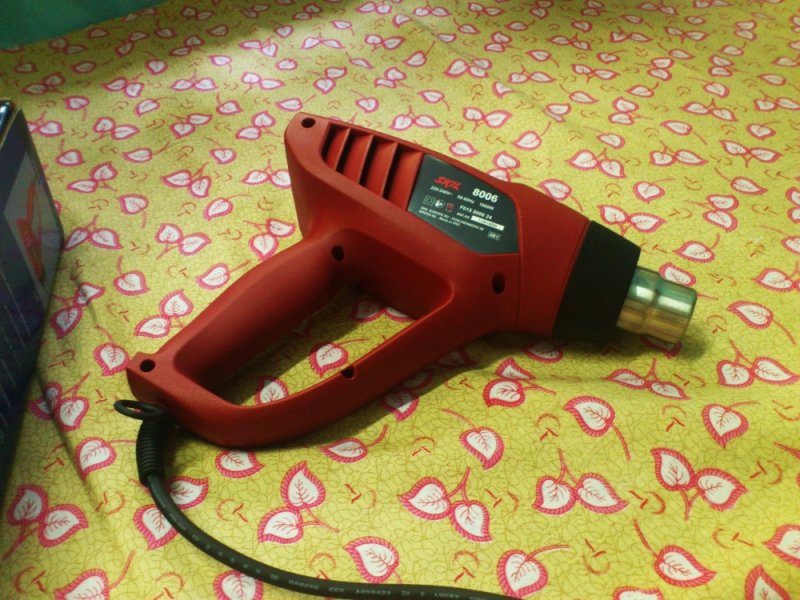 Hot air gun was used to soften the silicone gum.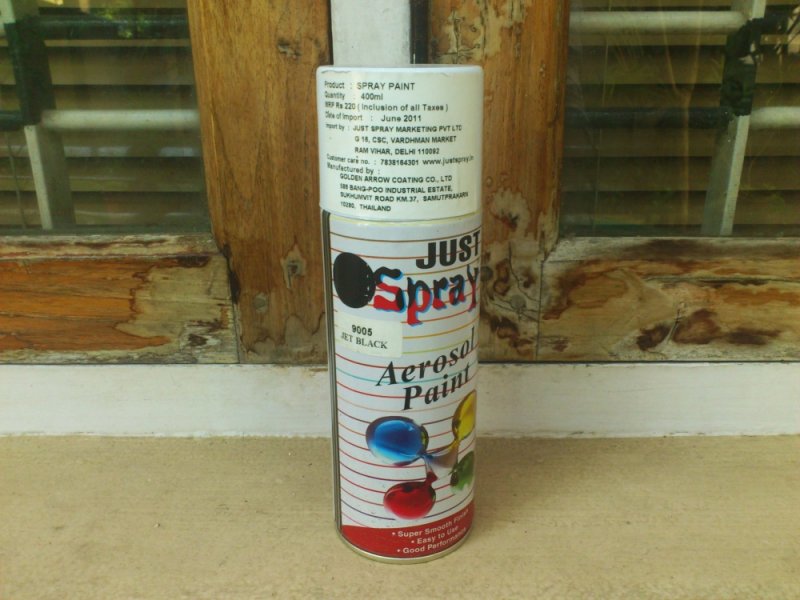 The spray paint, I used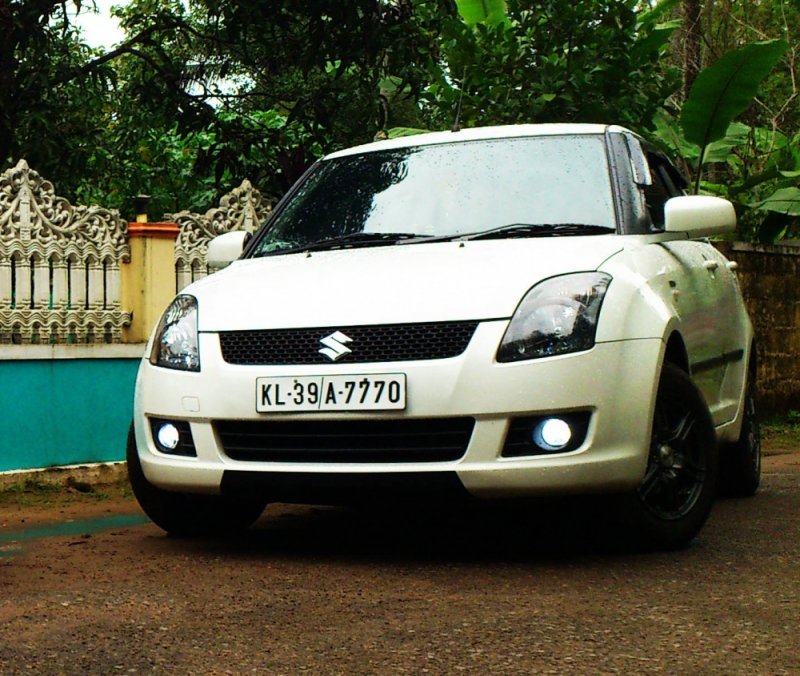 The final outcome.
Thanks