Friends,
I'm planning to make Double crank prevention circuit for my friend's 2001 model Hyundai Santro LE.
Here is the circuit diagram in my mind.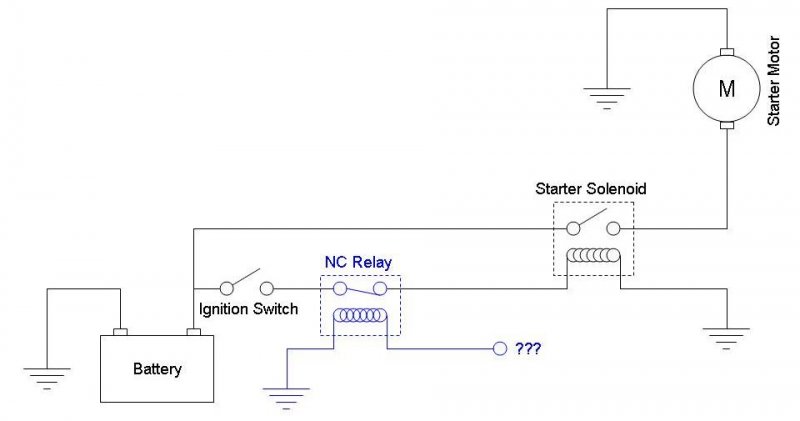 Please suggest me how should I take the signal for NC relay. My intention is once the engine is running (i.e., alternator is running) a signal from alternator should open the NC relay, preventing current flow to starter solenoid.
I worry if I take the signal directly from alternator, even during cranking this circuit may get opened (during cranking alternator starts supplying current)
Help me out guys.