Actually, This is my First post in the DIY section. So, Bare with me!
The Story began when I was TAI'ing and my Eye went to the
Two cars Merc SLR Mclaren (Yellow) and the Sledge
lying on the Comp. table.. I was sad to see them in that condition - Both of the cars were scraped by my cousin. White colour was Clearly visible.
So,
Decided to do the RESTORATION Work
!

MODS: DELETE THIS THREAD IF NOT RELEVANT AT ALL!
DIY Title -
Painting the Car (Sledge) from Green to Gloss Black!
Things Required-
1. A Car (Toy) to Test on!
2. Time, Time and Lots of Time to Spare.
3. A Brush for Painting (I used a PAint Brush of Water Colours!)
4. Paint Can (I used a container used in Painting Metals, Gloss Black, Was lying at home : WASTE)
5. Sunlight (To let the car dry fast)
6. Patience (patience always wins!)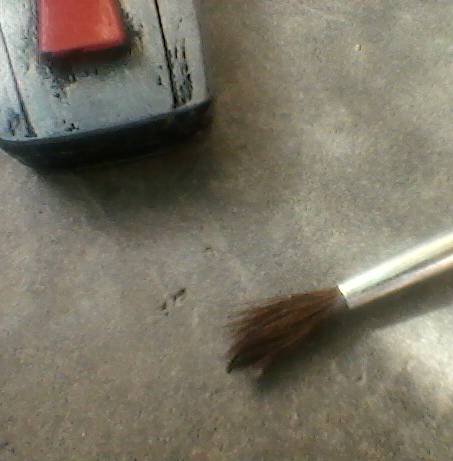 Time Taken for Complete Job-
Half an Hour!
Just 30 minutes
!
Precautions
-
Do wear gloves or something of that sort so that Your Fingers do not become GLossy Black!
To do the DIY :
Steps
-
1. Take the Car and Rub it using some sand paper to remove the existing paint. (Mine was done by my Cousin, Spend the whole day rubbing it on the Floor!)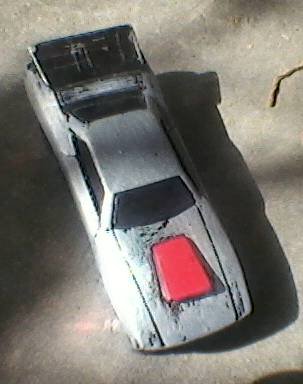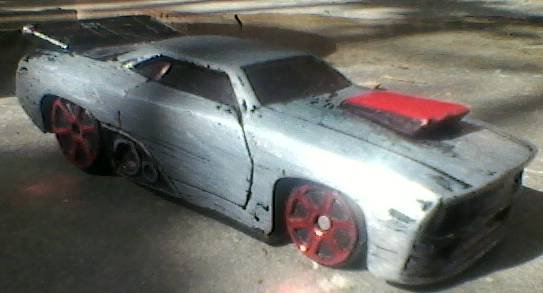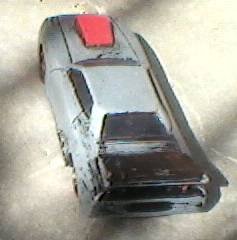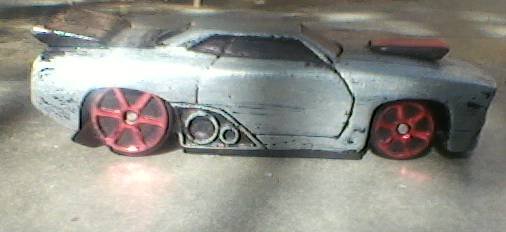 2. IF the car is a plastic one , IT would become White and if it is a metallic one (Like mine) it would become Shiny Silver.
3. Apply the first coat of paint and
Thoda Zyaada Zyaada Lagana!
. Let it dry for 5-10 minutes in Bright Sunlight.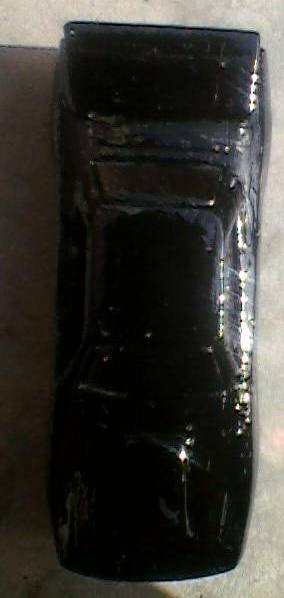 4. Remove dust with a soft cloth, If attracted.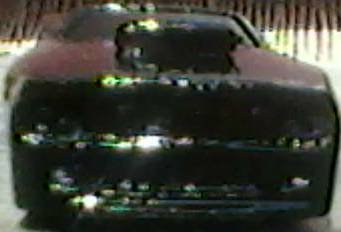 5. Apply the Second coat gently and gently , So that lines or marks of brush do not occur in the Surface.
6. Let it dry for 15-20 minutes, Depending on the time you have to spare.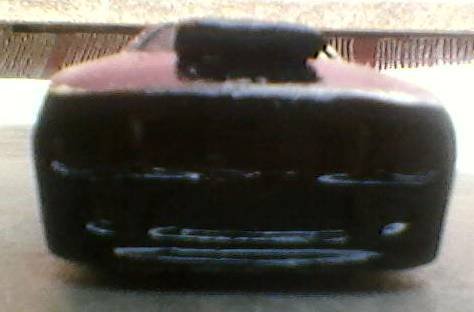 7. The work is done. Keep the Brush in its initial place and Close the paint container.
What We Will Achieve/Get-
1. A nice Glossy shade of paint.
2. A real car like finish and shine on the Die cast model.
3. A

on your face.
The Results are really shiny
-
THE END
~~~~~~~~~~~~~~~~~~~~~~~~~~~~~~~~~~~~~~
Next attack on my Mercedez Mclaren
.
~~~~~~~~~~~~~~~~~~~~~~~~~~~~~~~~~~~~~~
Hope you guys like it
, MAybe! And try it on your Toy cars if you have a container of Paint!
Best of Luck!