Joined

Sep 11, 2009
Messages

2,378
Likes

2,708
Location
Dedicating this to all Kenwoodians who don't have an Aux-in port in their Kenwood HU. This is connected via CD changer route.
Before starting, first check whether there is RCA Aux-in port behind the HU. If yes, if would be disabled in the menu by default. To enable it, put the HU in standby, press hold the menu button. Then comes a setting menu, scroll for AUX, select and turn ON. You just need a 3.5 mm to RCA cable. Did this in old Kenwood HU in friend's ZEN. Only issue, it will go back to default off whenever battery is disconnected.

If no, rear RCA-in proceed with this DIY. Will work with any Kenwood HU with external CD changer connector.
Items required:
1. 13-pin DIN connector (yet to find this)
2. 10k resistor
3. 3.5-mm female socket + 2-core shielded wire
OR
Cut out the female end of a 3.5mm extension cable.
4. 3.5mm-3.5mm cable
Rough pin-out diagram of the port
Connections:
Connect 10k resistor across pin 3 and 9.
Pin 6- Audio Ground
Pin 8 - Right Channel In
Pin 12 - Left Channel In
Test whether this function is working in your HU before proceeding further. Just put in a 10k resistor across pin 3 and 9.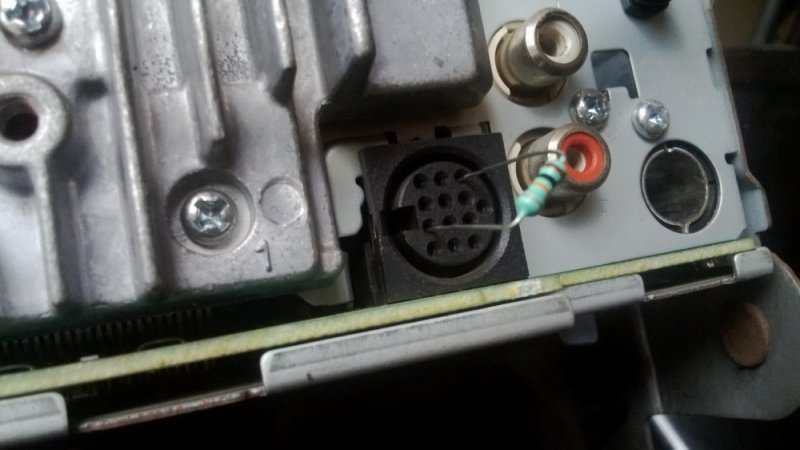 And check whether CD-changer/External Aux-in appears in the Source Select menu.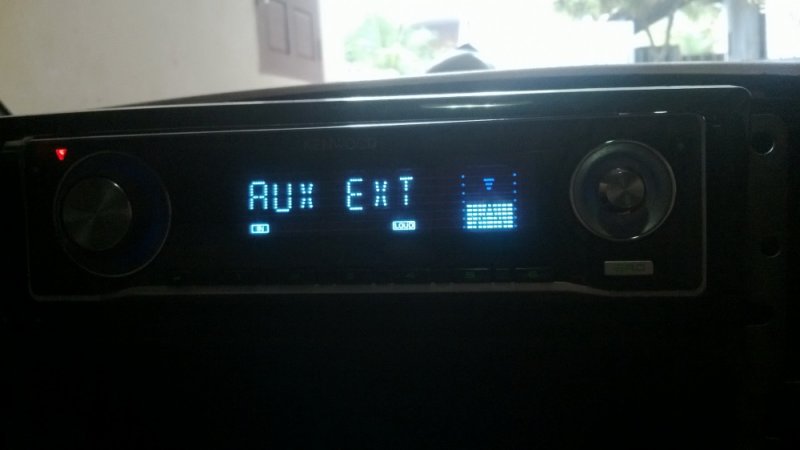 NB: Couldn't find the required 13-pin connector, so this one is an Indian style Jugaad DIY. If you could source such a connector, solder everything into the connector.
3.5mm extension cable.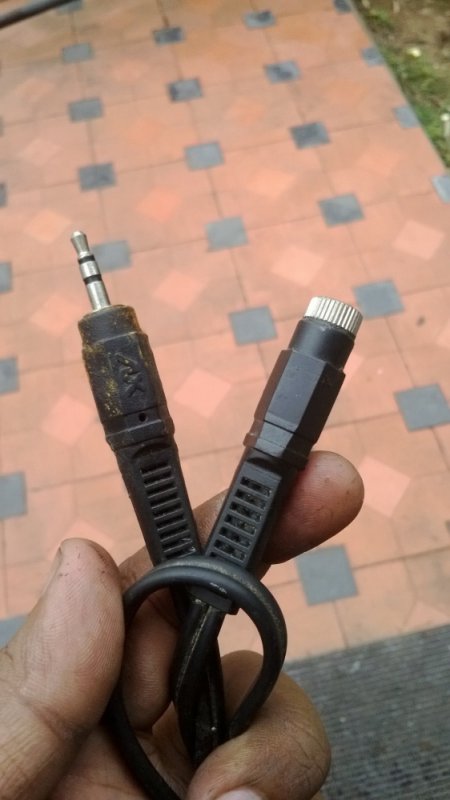 Cut away the female side and solder leads (or solder to respective pin in 13-pin connector )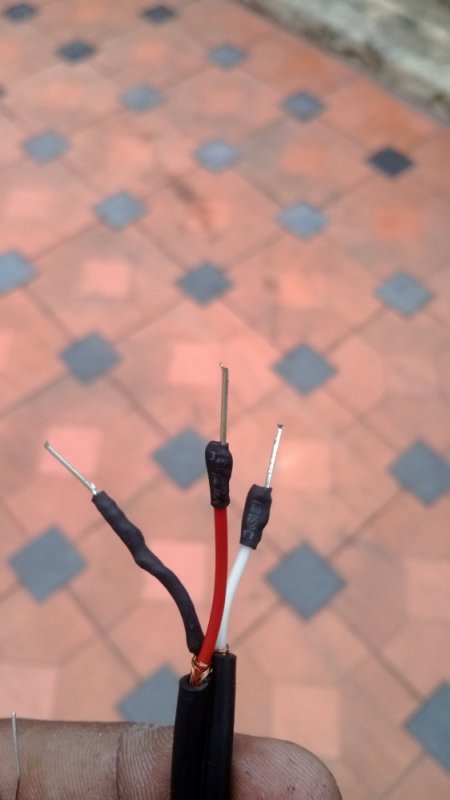 10 kohm resistor (Brown-Black-Orange)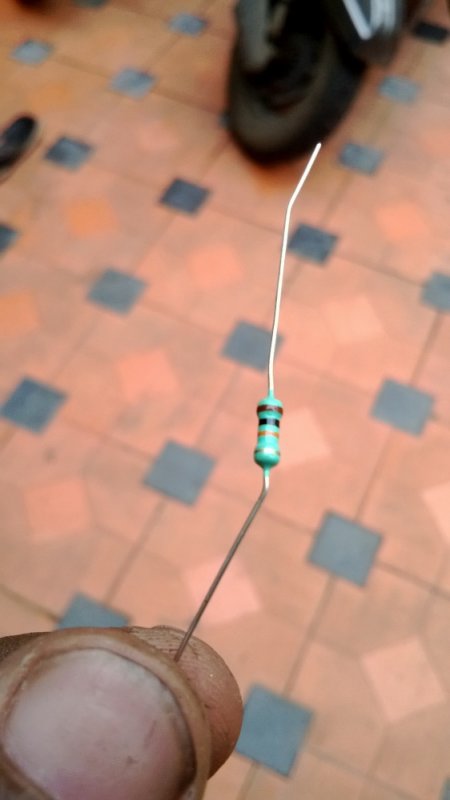 Make connections (In case of 13 pin connector, just plug in after making the required connections)
Tie it up to the HU, so that the someone wont screw up the connections later.
Place the cable end at some convenient location. (You could use the male connector here, but a hanging connector can screw up your HU, so safer to use female end and use a removable 3.5mm - 3.5mm cable)
3.5mm-3.5mm cable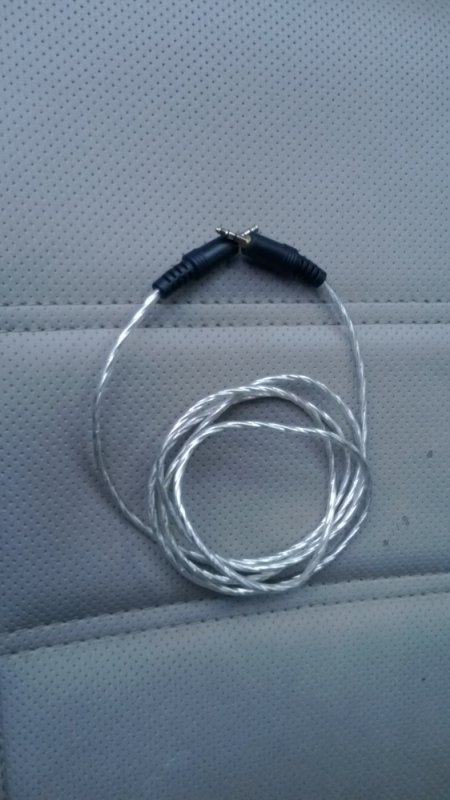 Connect to your custom aux port, connect to any of your device.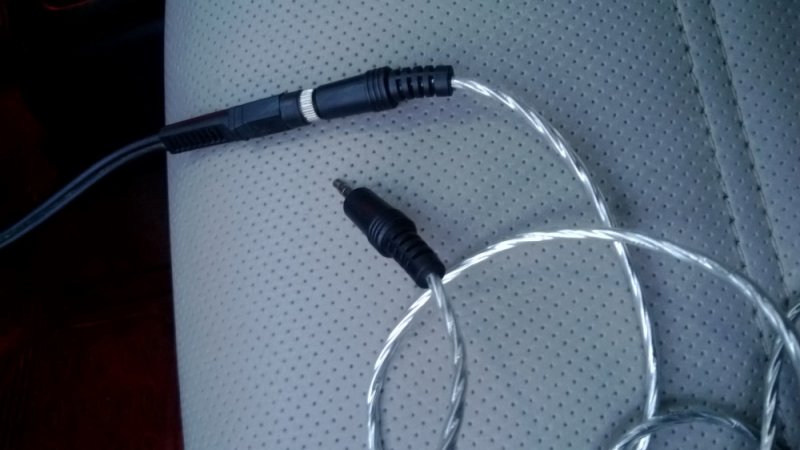 Select Aux.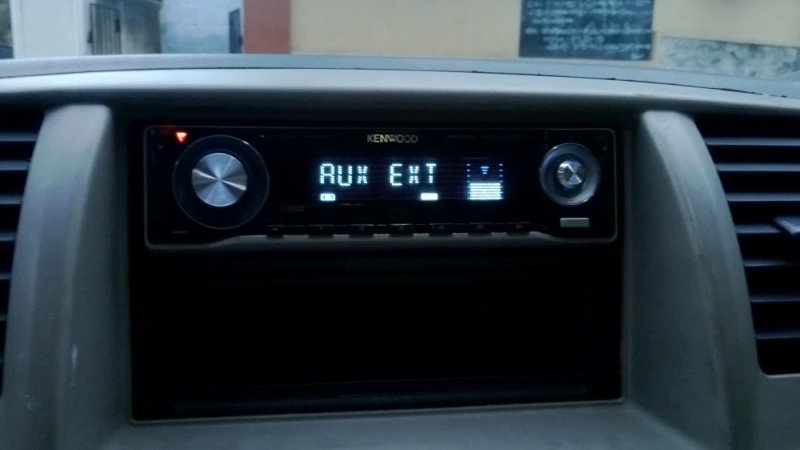 Enjoy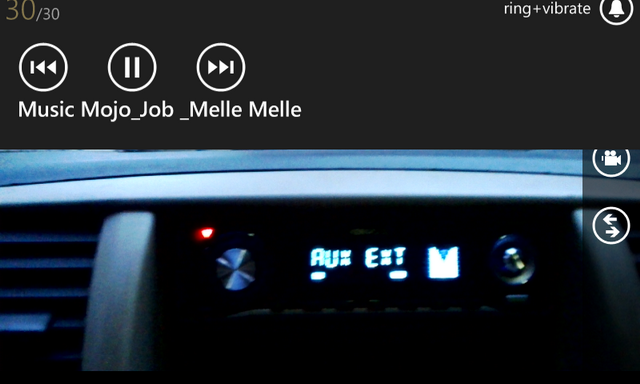 PS: For those who don't wanna take headaches, Kenwood OE Aux-CD changer adapter is available in ebay US, dealextreme, etc.