Joined

May 23, 2014
Messages

604
Likes

593
Location
First of all you needed to know is hids are not completely banned,
The limitations are
*hids
can be used
for off road uses ,not in public road
*hids
can be used
in public roads only if its fitted in a projector with high low or only low
*hids
should not be used
directly inside a reflector caseing for high or low beams
*hids
should not be used
any where else instead of headlamps, ie in fog lamps.
Things you need to know before you purchase a hid kit
An hid kit has main parts
1) HID lamp
2) Ballast
3) wiring harness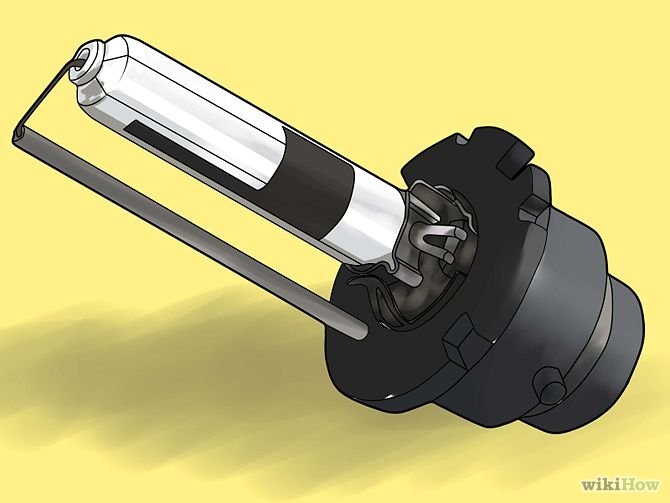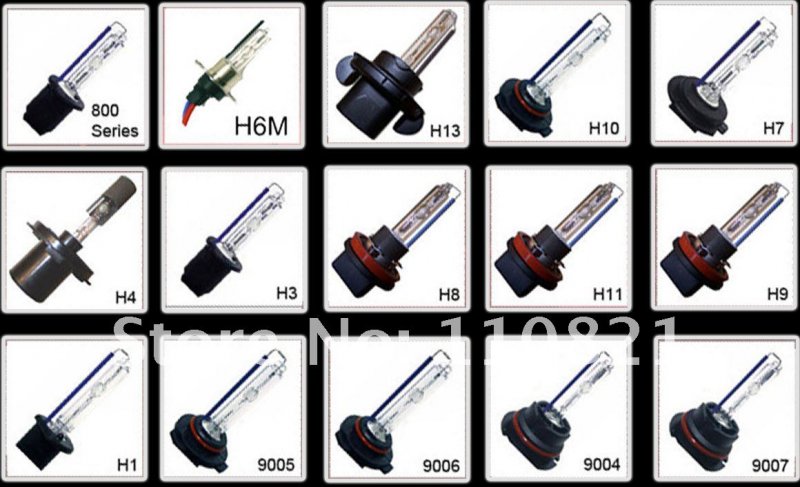 Hid lamp
its same like a halogen bulb , but the difference is the gas filled is xenon instead of argon,the filament is a solid metal instead of tungsten filament .
the bulb works in a principle of welding arc , the light produced as a resultant energy while welding , the bulb will work only voltage more than 25000 VOLTS .
so in that atmosphere where in those high voltage differences the current makes free space as a conductor (like lightning) and flows via the metal, where as metal in those current flow heat up to thousands of degrees and emit light energy.
so quality of HID is in
1) metal
2) ballast
3) quality of xenon gas.
BALLAST :
There are two types of ballasts
1) analog ballasts (old tech)
2)digital ballast (current ones )
why digital?
The days of the old humming, magnetic core&coil-type HID Ballasts have come to an end. The Digital (electronic) Ballast is the latest in HID Ballast innovation. The Digital Ballasts are more efficient, quieter, cooler and softer/easier on the HID bulb all the while allowing for a much smaller and neater package.
analog ballast:
digital ballast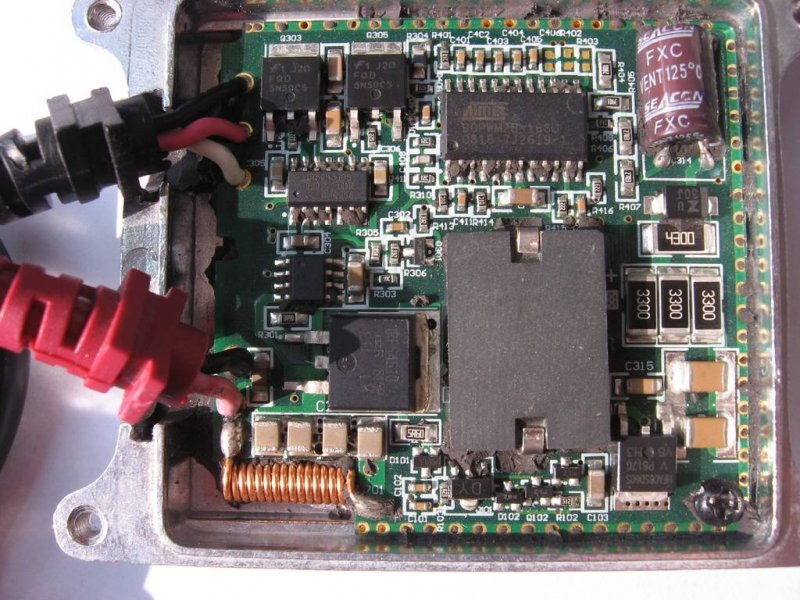 The Digital Ballasts do not have any of the usual transformers or capacitors; instead these ballasts have electronic circuitry doing the same job, only much more efficiently using significantly less current. The Digital Ballast have the capability of self diagnostic and reset, including specific protection circuits to detect various lamp-and ballast-fault conditions allowing to safely shutdown or reset the ballast. When the ballast fires the HID bulb it sends full power to the cold HID bulb. Over time, this shortens the HID bulb life and reduces the output and life span of the increases the power over the next few seconds until the HID bulb has reached full brightness. This is also known as soft starting, which minimizes the damage to the HID bulb and increases its life. After one year of use the usable light coming from HID bulb being used in the coil type ballast would have lost over 10% more usable light over the same period of time.
few terms you need to check before buying a ballast
1)power out . wattage ..35/55/75 watts
2) error free or canbus ballat(costly ones)
3)short circuit protetion
4) initial star current and working current rating
5) water proof
6)case temperature must be (-40 to 110 'c )
7)BALLAST FITTINGS
8)colour temperature
wiring harness:
here is the best part .
things you need to know first
is your headlight has single bulb for high/ low??
ie ) h4 ?? type
then you need to buy bi xenon hid kits ,with relay harness
ie, it has a actuator inside the bulb to move the hid glowing spot to high low position.
for that you need a special wiring harness , that will select from high low .
Basic connection of hid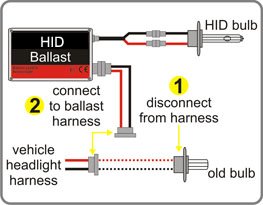 detailed connection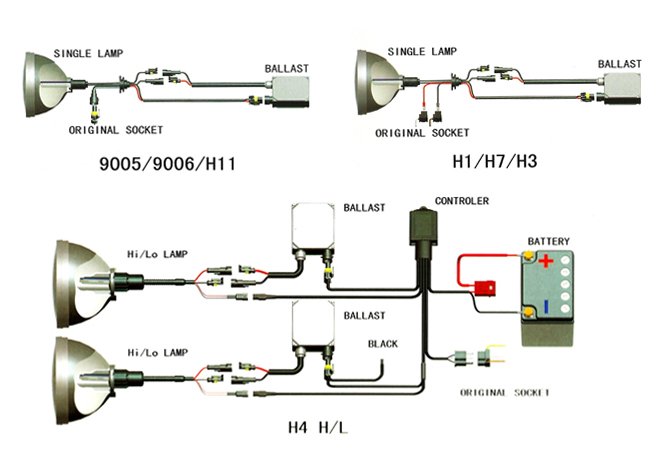 stock power socket->hid ballast->hid bulb
.
Installation steps:
• Remove battery negative
• Remove the headlight cup
• Remove the clip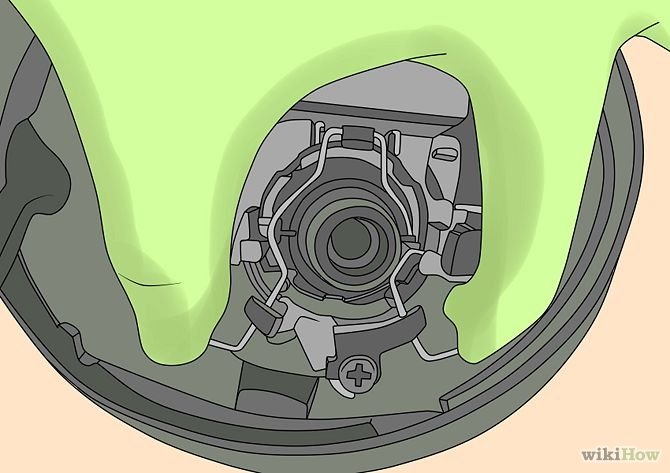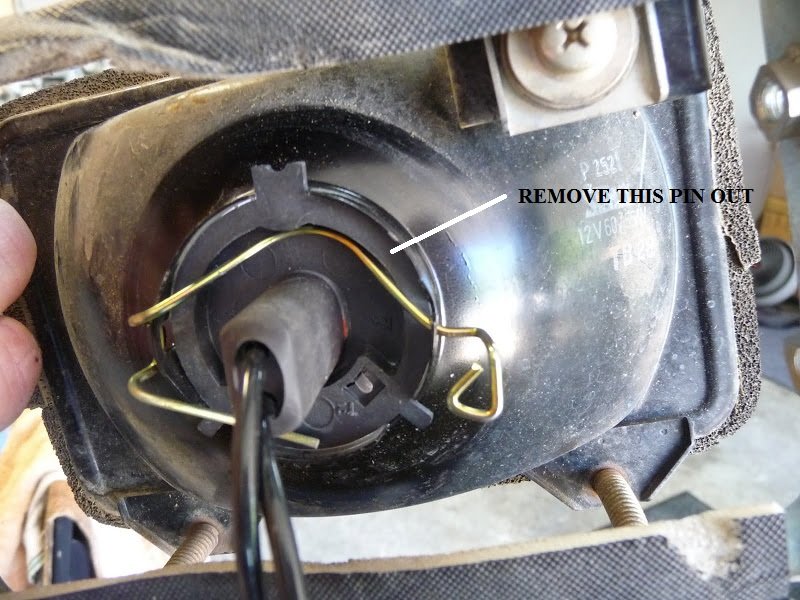 • Try to remove clip from the socket itself(because hid bulb need to be inserted inside it)
• Fit or secure a good location near the headlight area for the BALLAST use cable clips for it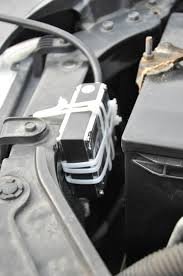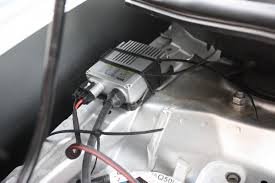 • Make a hole in between the cover cup using scissors (if it's a rubber ) else have to use driller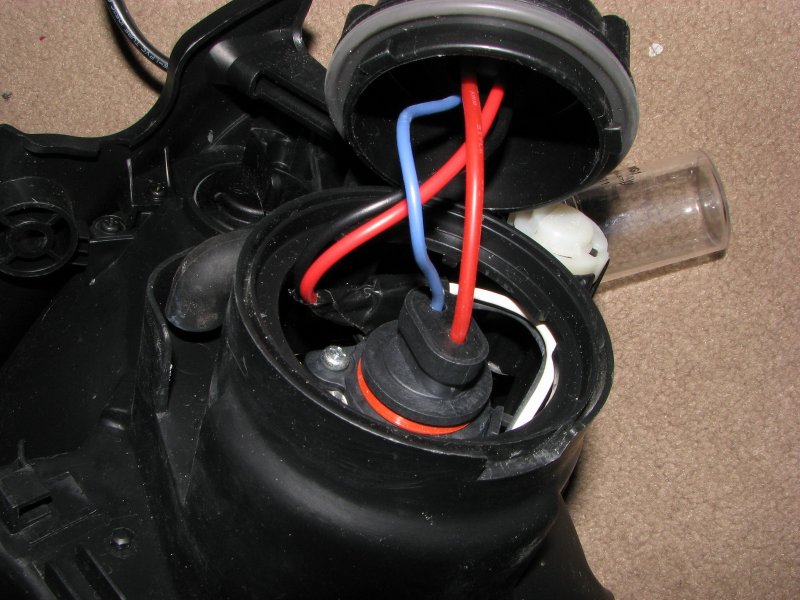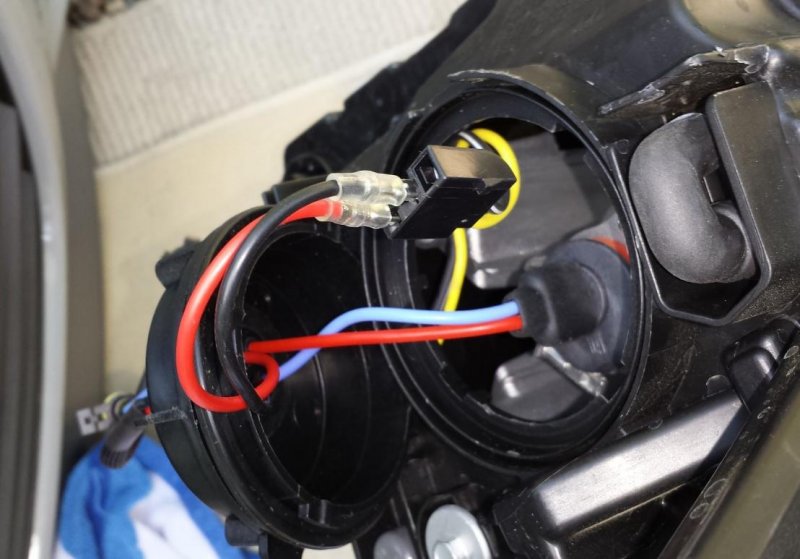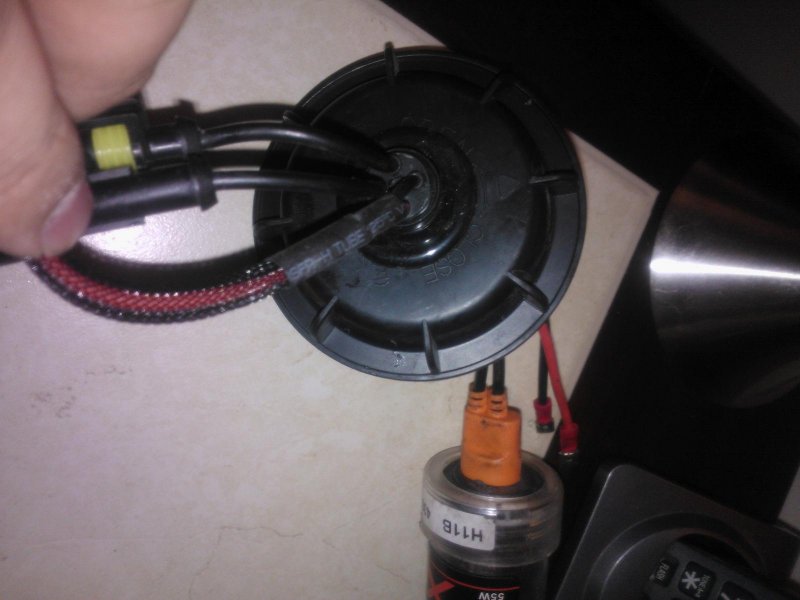 • Now insert the hid bulb with socket power plugs
• Seal the hole using washer fittings in the given wiring harness
• Now place the hid in socket carefully, and fit it according to the groove .
• Now place the clip back into its fittings and lock the bulb and connect the power connector wires according to polarity (red for positive, black is negative)
• Now close the cover and connect the wiring to ballast.
• Connect battery negative.
• Now switch on light if it works its fine, else check for polarity in wiring harness(turn off before doing).
• Check ballast connections are correctly fitted and locked .
• IMP: 25000V BE SURE YOU TURN OFF THE LIGHT BEFORE CHECKING
Which colour to choose ??
Any betewwn 4300k to 6000k is for headlights
3300k for fog(with projector)
More than that ?? just for show.

here are some usefull videos
Digital Vs Analog Xenon ballast Differences Explained - YouTube
https://www.youtube.com/watch?v=0sV9_PtGtmY
https://www.youtube.com/watch?v=2uPdaS4vfSE
https://www.youtube.com/watch?v=W6UvaSYdeDo
https://www.youtube.com/watch?v=mBEChHId54E
https://www.youtube.com/channel/UCj2q1b27Fu5L9EBCWjMq0hg
other installation pictures
FEEL FREE TO ASK ANY QUERIES !!!
Last edited: