Joined

May 23, 2014
Messages

604
Likes

593
Location
Disclaimer: this DIY & briefing about door noise and damping doors is all written and quoted by my own engineering knowledge and experiences , do not copy paste or show this info over other websites are strictly controlled by forum rules:
Hi
TAIgers
this is again your
prasanth Krishna
, Quoting a useful DIY and knowledge guide initiative for you to understand the concept of door vibrations due to the music system,i always like to solve Problems in technical way and i used to solve it based on my engineering knowledge and my own experiences .
Hope my info will help you saving doors from speakers.
UNDERSTANDING DOOR VIBRATIONS AND NOISE:
Doors are made of lesser gauge metal where their natural frequency is bit high about
40-300 Hz ( 40 to 200 vibrations a second )
As our audio frequencies are 20hz to 20000 Hz
The bass frequencies are on 1 Hz to 200 Hz where door tends to vibrate vigorously
as the vibrations are not only because of sound produced ,also due to speakers,
say if speakers are in boot, not in doors then ,only sound waves are responsible for vibrations
but where in door mount speakers there exists two types of vibrations ,
1)70 % vibrations due to speaker
2) only 30% vibrations due to sound ,
i know you will be in shock knowing this fact
According to Einstein

There is always an opposite and equal force over every force excreted,
so when you have more powerful speakers more force the speaker lets over the door, that is why speakers are mostly fitted over wooden boxes not thin gauge metal :p,
so before upgrading speaker think twice about fitting speakers over doors unless you spend thousands of money to just dampen a single door, cost will be equal to rate of one speaker which you are going to upgrade say 1000.Rs. for one door if you use dynamite.
As the speakers give equal opposite force to doors when they produce sound the metal also vibrates along with it and reduces sound production!
reduces sound production?? yes here is the explanation

let's assume you have a rubber ball and you throw it over a hard surface and it will bounce max, where if you throw a ball over a suspended rubber sheet, will not bounce back ,as so as the door panel it absorbs some energy and transvers it to its surface making vibrations
when speaker vibrates it transfers energy to the door where door absorbs energy and reduces the sound effects according to the frequency it absorbs
if we prevent a door from absorbing the vibrations we can get rid of NOISE

TO DO SO:
Door panels must be thickened to decrease their natural frequency's
Else
Speakers need to be mounted in a way its not contact with door ( which is not possible)
Else
Speakers need to be mounted in a rigid frame where the speaker transfers most of its energy over sound production
Else
A custom wooden box is made so speaker is mounted over it and can be placed in doors (my idea, future plans)
Else
Don't hear any bass.. Keep bass (-6) and hear only blank audio: p
So cost effective way will be dampening the doors
By using smart materials we can reduce the natural frequency of the doors
On internet research i found some producrs
*yoga mat
*thermocol
*thick woolen flooring or carpet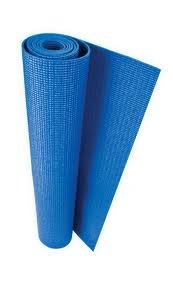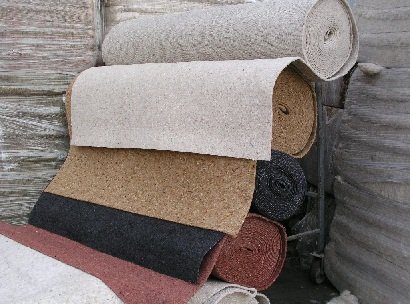 IMPORTANT:
1) I see many do wrong DIY and cannot satisfy after it because they just buy costly damp mats and just close the holes in the sheet metal
This will only close the doors or seal it .. Will not damp the doors ,actually we need to stick the sheet over the most vibrating sheet metal not hollow space in sheet.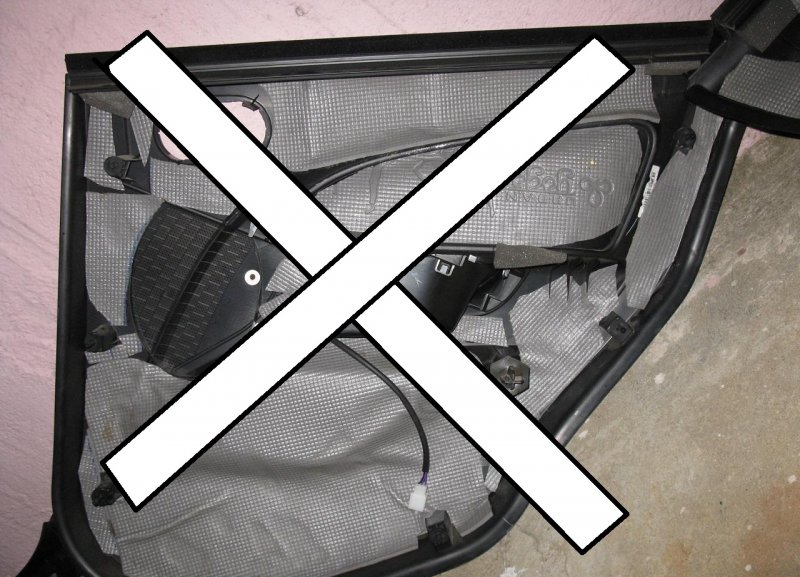 2)Also many stick the pads over the door plastic coverings.. its unnessecery because the speaker is mounted over the metal not these covers. the metal only vibrates and hit over the plastic to make noise.
Where some rubber bushes will help over the places where the door pad touches the metal.
3) some install speakers with wooden spacers which is no use. Wood effectively transfers all energy to door ..where only there was three screws to transfer energy before :p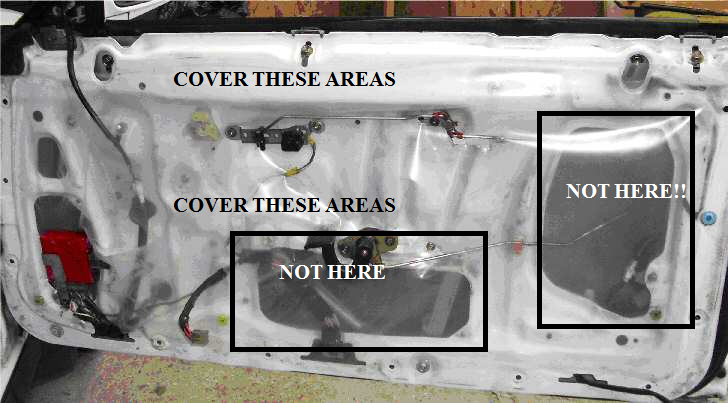 Ok now let's go to DIY(Outline and concept of DIY can be applied to any car)
Tools required:
Star screw driver (medium)
Flat tip screw driver
Clean hands :)
Chalk piece
Yoga mat as needed.
Themocol as needed
Polyester bushes
Paint brush
Fevicol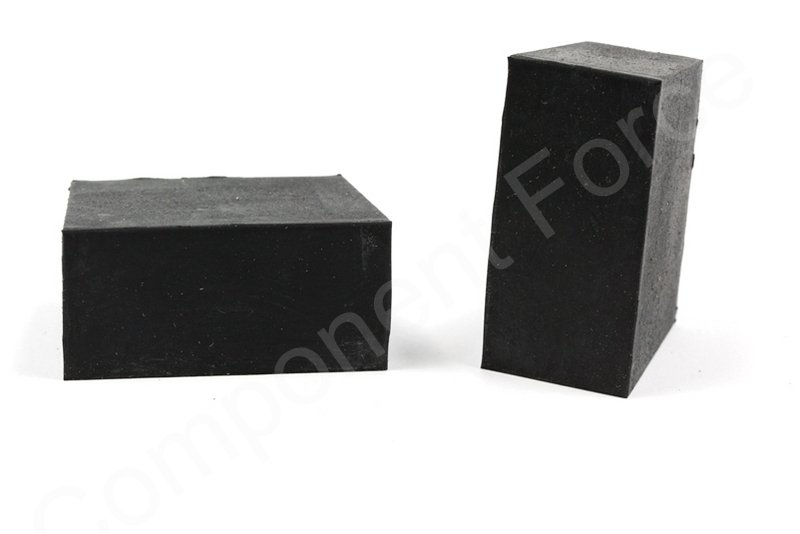 DIY STEPS :

Open the door
Scroll down all the window glass!
Turn off the car and remove key.
At the door and you need to remove two screws and one removable rivet ( plastic)
First unscrew the screw inside cup holder
Remove screw beneath the door open lever!
Now remove the plastic rivet (here is tricky part)
You must press the center circle ,it will go inside, then using flat head screw driver flip rivet out using outer circle gap.
Now keep safe the screws and rivet ( prefer a plastic small box)
Then gently using fingers grab the door pad from under side door and snap it out
Do this from lower to up
At last you needed to move door pad vertically up to remove from door sleeve
Then DONT PULL OUTWARDS, THERE IS A WIRE TO DISCONNECT THE 'WINDOW SWITCH
then using one hand hold panel and take the star screw driver and press the sleeve locking the connector and pull out the connector ,now the door is free ,keep the pad over a soft surface , do this for all doors .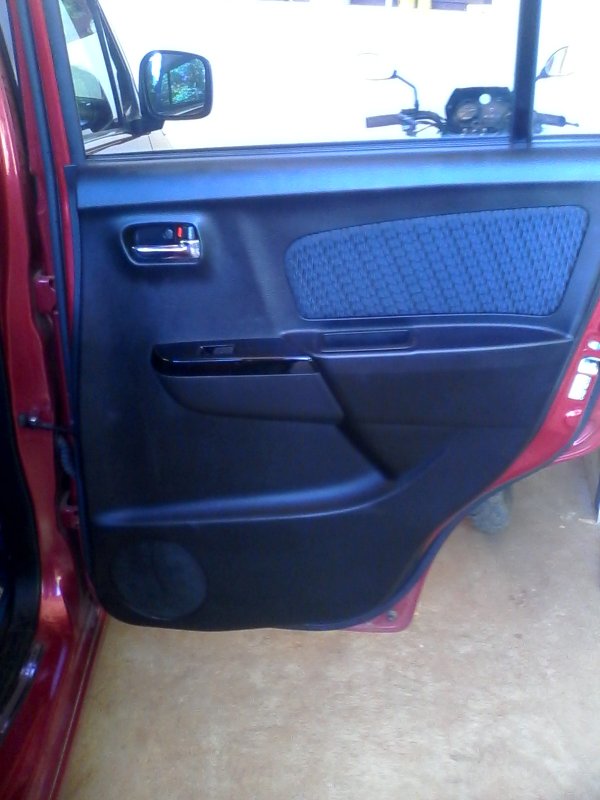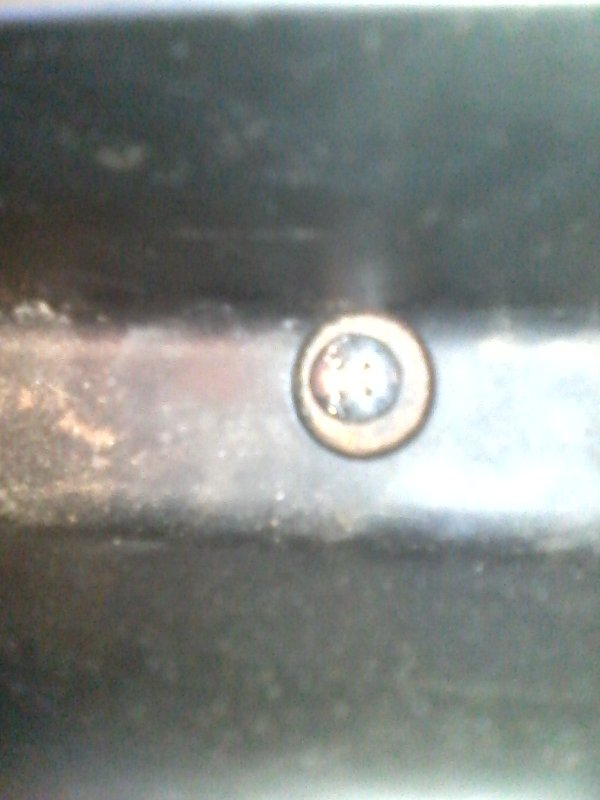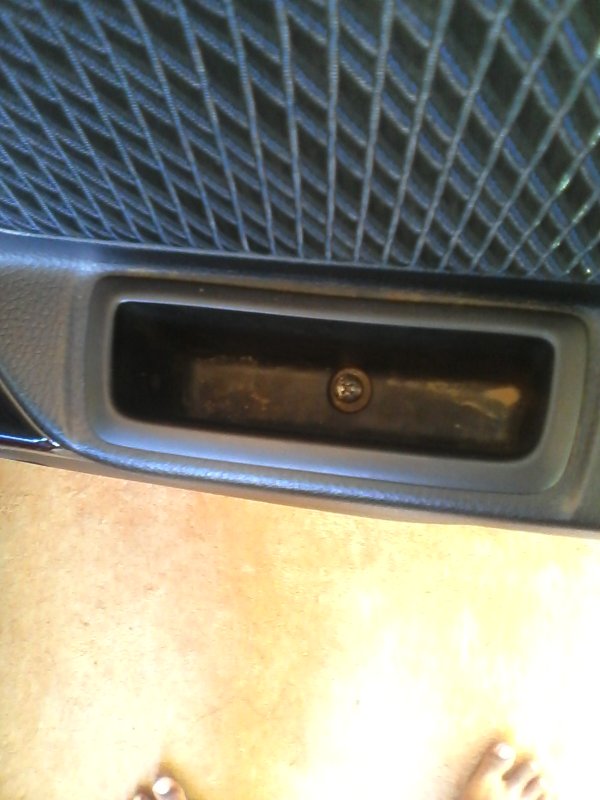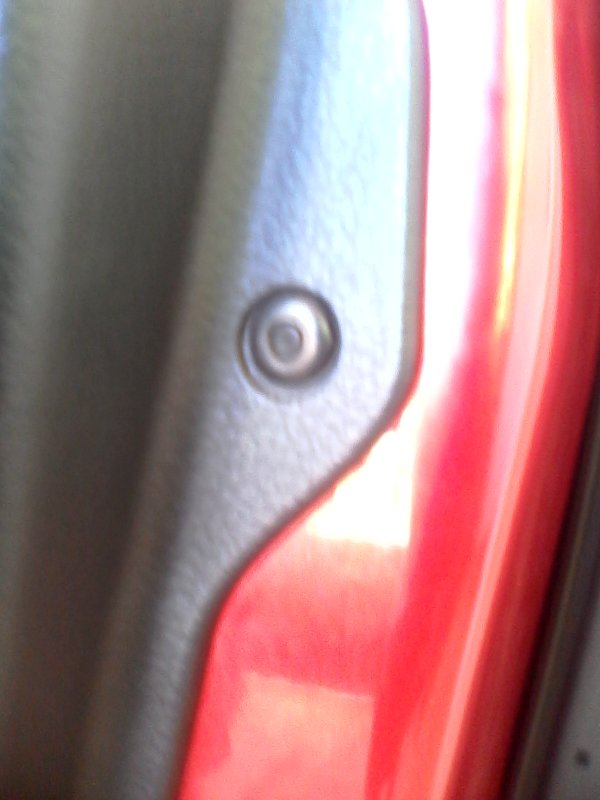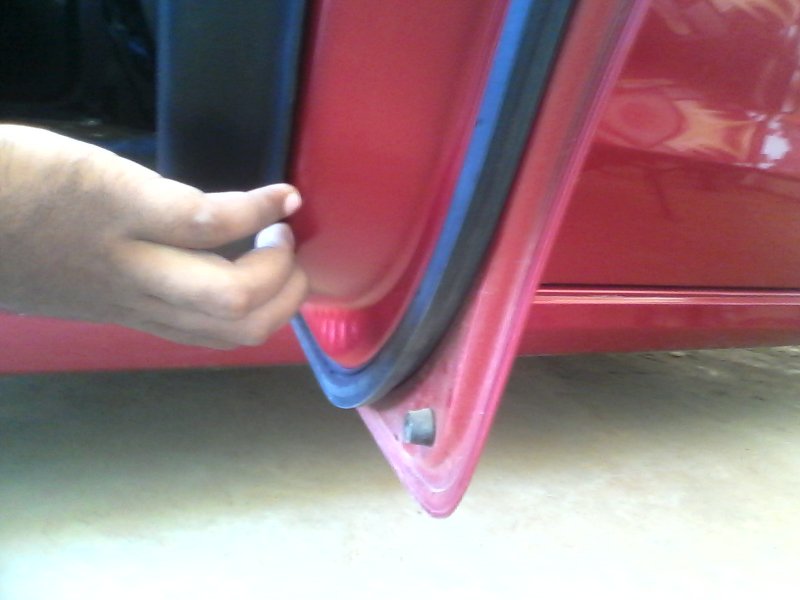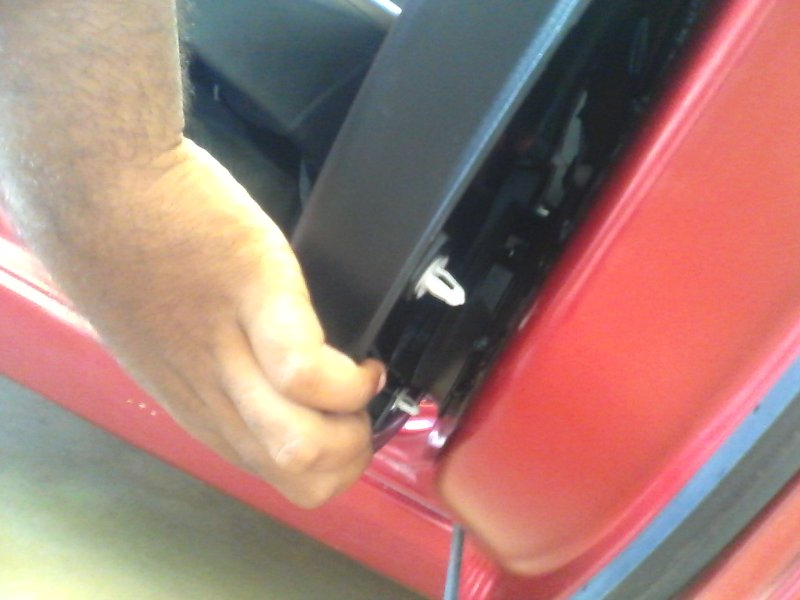 Now turn on music system , connect your phone in aux and do these
Select a high Bess beat song ,
Set equalizer as shown in picture
Now turn bass in head unit to 6(max bass)
Keep high volume as you can hear vibes from door
now using screw driver place the tip of it over door surface metal and feel the vibes
where ever you feels more vibes draw a circle(if vibrations are more bigger the circle…
do this for all doors .
Now use a newspaper to cut needed sizes for pasting yoga mats and cut according to the places where you drew the circles and stick it using fevicol applied using brush over yoga mats and stick it
let it dry for 5 hours
(NOTE:HOW BETTER THE BOND IS BETTER THE DAMPING,APPLY THICK LAYER OF GLUE)
now you need to stuff themocol between the gap of speaker's magnet and the door outer metal where this will give stiffness to speaker mounts and reduce vibration
Then using chalk's flat side roughly draw a layer of sketch over door pad inner side to trace the touching places of pad over the door metal now fit the panel and take it back
you can see traces of chalk over the door in yoga mat and door panels, you can stick double sided tapes over those places so you can prevent more rattling
fit the panels back
That's all you are done with it.
IF YOU STILL FIND NOISE USE DAMPMAT, INSTEAD OF YOGA MATS
if you still get noise something is loose or well tightened inside the door assembly (check any small particles broken and lying over door base, this may give some rattling.
Else use a newspaper to seal small gaps in assembly.(i did this for gaps between door knobs and metal surface, also door lever cables.
Still you get noise, door is not a better place for speakers ,Better use wooden box speaker setup in boot.
HOPE MY INFORMATION HELPED YOU IN UNDERSTANDING THE DOOR NOISES!!!
PLEASE LEAVE A COMMENT !!!
Regards,
PRASANTH KRISHNA.
Last edited: