I've been eyeing for a dashcam from quite sometime but the urge to get one became stronger with the recent instances of dealing with erratic bikers as well as a wrong traffic challan. So, the requirements weren't too much apart from having a durable and affordable device under ₹5,000 with decent video quality, WiFi and strictly no lithium-ion batteries as the car is sometimes left unused for days which could become concerning during summers.
Shortlist:
There's a plethora of brands in market in the given range but I decided to stick with popular models recommended by TAIgers in this extremely helpful thread:
Dash Cam: Queries & Discussions
. From the following three, only DDPAI is capacitor-based and therefore it became the obvious choice. However, had it not been the limitation, I think I'd have opted something else or conversely, I wish other brands too introduce capacitor-based models.
DDPAI Mini
70mai M300
Hero Qubo Pro
Purchase:
I bought DDPAI Mini through Amazon under a lightning deal (which occurs often) for ₹3,699, although earlier it's also been available for a couple of hundred bucks lesser. Normally, the price is ₹3,999 by seller "NexDigitron" which is the authorized importer of DDPAI and 70mai dashcams in India. It was delivered on time but I couldn't install quickly because I had a tough time finding a recommended MicroSD card at retail outlets. Finally ordered a Strontium MicroSD card online and installed the device. Just for information, seller recommended MicroSD cards are: Strontium Nitro A1, Strontium Nitro Plus Endurance A2 and Samsung Evo Plus, compatible upto 128GB.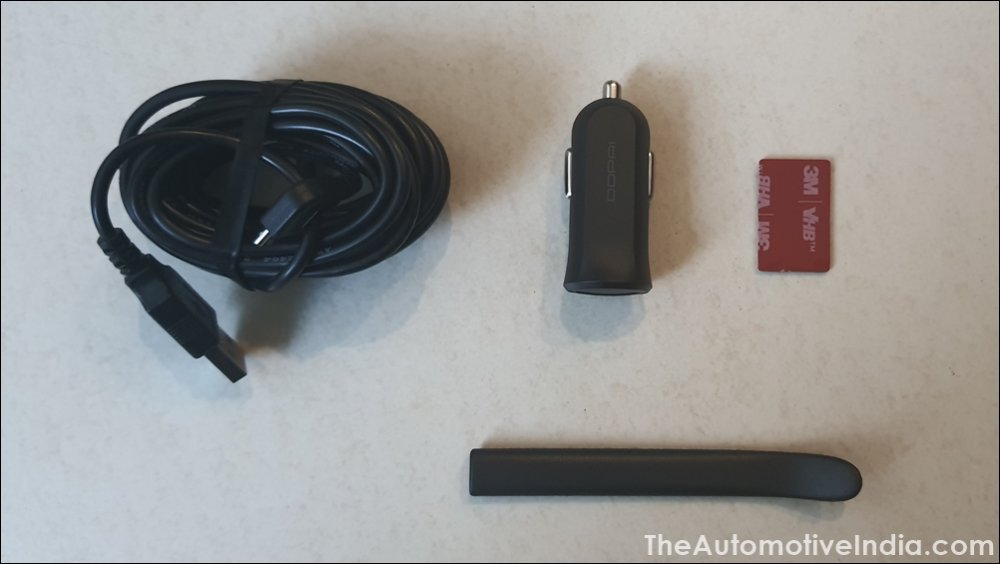 ​
Installation:
The installation wasn't as much of a hassle as I had initially thought it was going to be. There's a hard-wiring kit available separately at ₹1,099 for those who prefer to keep it neat and make use of functions like Parking Mode. Interestingly, Ford Fiesta Classic's 12V socket remains permanently on, which is both a good and bad thing. Good because I can use Parking Mode whenever required without hardwiring and bad because I need to manually plug-out the charger every time I park the car. I was prepared to keep the wires hanging (which I generally don't like) but to my own surprise I managed to tuck-in the wires neatly to give it as-good-as-hardwired look. Following items are provided inside the DDPAI Mini box in India. I've watched a few reviews and realized that the western market more generously receives some of these goodies:
Dashcam
Pry Tool
User Manual
3M Adhesive (extra)
3.5m Micro USB Cable
12V Single USB Charger
The items are well-built and installation instructions are clearly described in the user manual barring a few typos. However, I'd like to add a couple of important points based on personal experience:
Use a chiseled-object like a key to push MicroSD card inside the slot. It won't click otherwise, even if you try out with nails.
One needs to have patience to remove the protective film from 3M VHB tape which is stick on the device, as the tape was peeling off along with it in my case.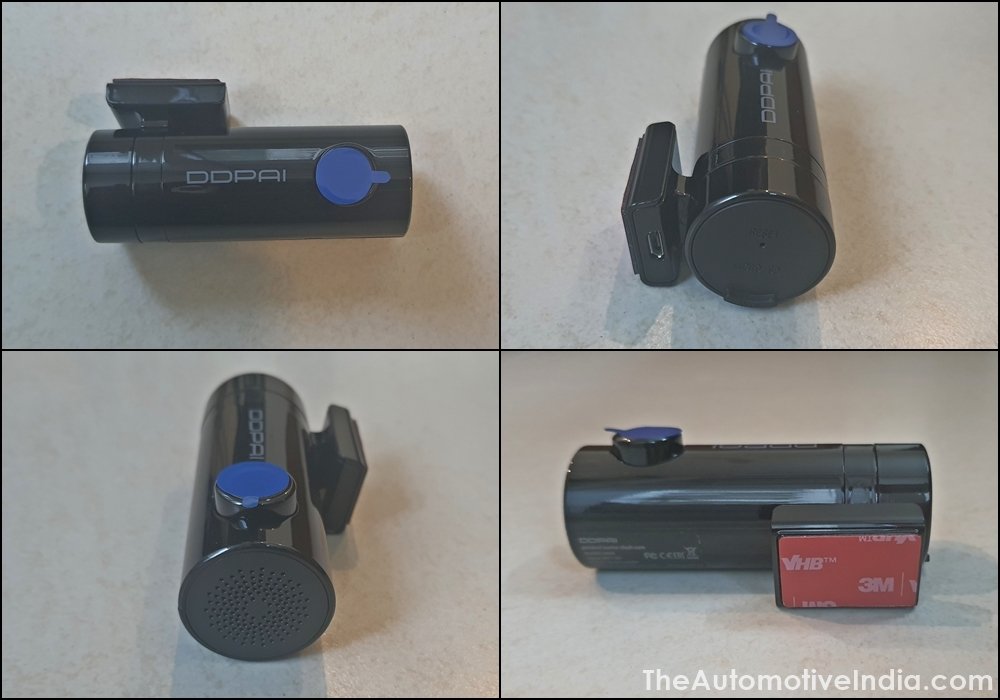 ​
Impressions:
Driving a car equipped with dashcam definitely adds more confidence in the Indian roads which are full of uncertainties, morons and corrupt cops. It also has its own set of advantages for us petrolheads to record travelogues, capture an exotic or camouflaged vehicle ahead. A dashcam is one of those accessories which after using, I don't think I can live without in my next car. I sincerely hope more automakers encourage its use by offering it as a standard feature or atleast provide a socket right beside inside rear view mirror like in
MG Astor
. DDPAI Mini takes around 25 seconds to startup with a female voice saying "Hello Ding-Ding PAI". Since there's no screen, the settings are controlled entirely through DDPAI app via WiFi, which means it can be used only when you're inside the car. The WiFi feature is a boon as it allows to watch live streaming and download video clips on the fly. There's also a LED indicator that flashes or changes color to indicate whether the dashcam is working normally, malfunctioned or upgrading (more details in user manual). Personally speaking, I find the DDPAI app easy-to-navigate and user-friendly enough. The videos are recorded as 3-minute clips whereas the emergency recordings are 10-second clips which are locked to prevent getting overwritten. However, the G-sensor is too sensitive that it even accounts for Indian road potholes, so it's advised to set the sensitivity level to low. Overall, I'm satisfied with DDPAI Mini so far, but if crystal-clear video quality is your top criteria, then better choose something else.
You'll Love:
Price. Great value for money.
Neat design and compact dimensions.
330° rotatable lens to capture in-cabin view.
Features like WiFi to download video clips online and G-sensor with file-lock function.
Capacitor-based. It's claimed to withstand temperatures ranging from -25° to 85° celsius.
You'll Loathe:
The video quality is average. Don't rely on it to capture number plates.
There's no warranty on this dashcam and after sales support is questionable.
12V charger now comes with single USB port. DDPAI was providing two earlier.
The camera is stuck on windshield with an adhesive. Stand is an optional accessory.
All settings are app-based. It could limit the functionality in case the brand dissolves in future.