After Michelin Pilot Experience, I discovered about this another interesting one. Check out:
Shell Lubricants for the third consecutive year gives a golden opportunity to its consumers to visit Maranello (Italy), the home of Ferrari with Shell Helix Motor Oils. Just buy a pack of Shell Helix Ultra (4L) or Shell Helix HX5 (3L/3.5L) and get a chance to be one of the few lucky people who will get a opportunity of a lifetime Only a few people from around the world, will get the chance to race around Ferrari's famous test track, experience the exhilaration of a Ferrari road car, and go behind the scenes at the home of Ferrari with Shell Helix. A select group of winners will be flown to the famous town of Maranello in November 2010 to take part in an exclusive driving day with Ferrari. Throughout the two days guests will begin to understand what it is like to be part of the Ferrari legend. From racing around Ferrari's famous test track with a Ferrari Formula One driver in Ferrari road cars to eating in the renowned Ristorante Cavallino, the winners will experience the emotion and excitement that only Shell together with Ferrari can provide.
In addition to becoming a Ferrari driver for the day, the winners will get an exclusive look behind the scenes of the Ferrari GT factory where Shell engineers work hand-in-hand with their counterparts at Ferrari to develop the latest engine lubricants that help to clean and protect the engine of each car that drives off the production line. The lucky winners will also get a tour of the Sporting Department where the team makes the world-famous Formula One cars. Finally, a look at Ferrari's historic race and road cars in the Galleria Ferrari museum will combine to make the Shell Helix Ultra Ferrari Adventure the most exclusive and memorable two days in the life of any motoring fan. Mr. Donald Anderson, Country Head – Lubricants, Shell India Markets Pvt. Ltd., said, "The Shell Helix Ultra Ferrari Adventure really will be the adventure of a lifetime and no one should miss the opportunity to join us in Italy." Every customer who purchases Shell Helix Ultra (4L) or Shell Helix HX5 (3L/3.5L) needs to scratch the coupon on the pack to win the assured gift like an Adidas bag, a digital camera or a gold coin. The closing date for entries is 30 September 2010. The winners will be chosen in October and duly informed.
(Courtesy: Carwale.com)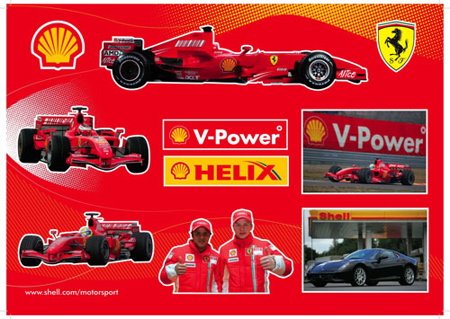 Drive Safe,
350Z