Joined

Sep 11, 2009
Messages

2,931
Likes

4,710
Location
June 2020 - (Murky) Oil Change(d) (and looking for more leaks).
Washed my boy before changing in order to pinpoint any more leaks.
And drained.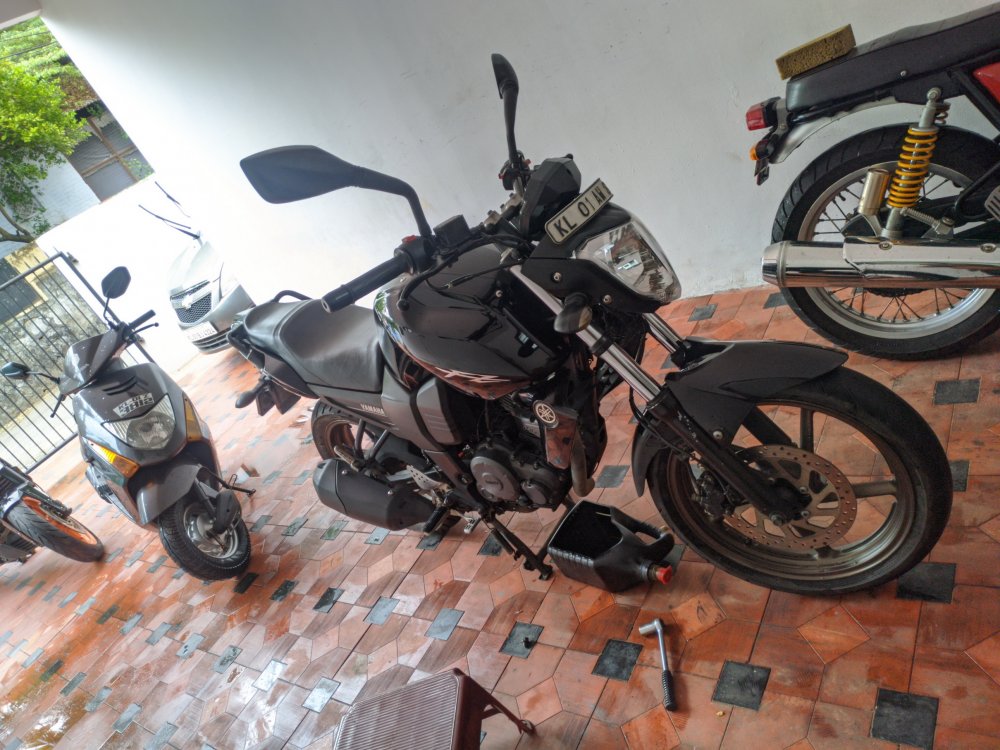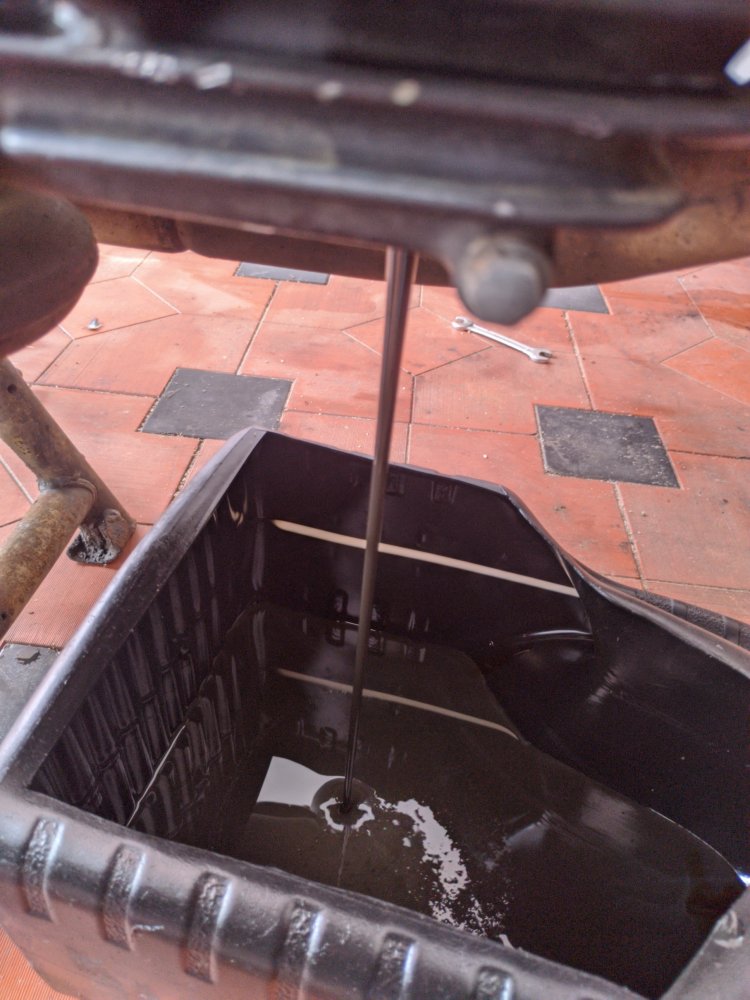 Condition of the oil just after 300-400 km poured by Royal Yamaha.
Drain bolt with missing crush washer.
Oil filter. This is the closest I can get with the real colour of that crap oil. It was more like grey.
New drain bolt and crush washer. A bit longer than the old one. Old one is that came from factory that survived 1,46,685 km.
Old vs New.
New bolt in. Miraculously, thread was not damaged.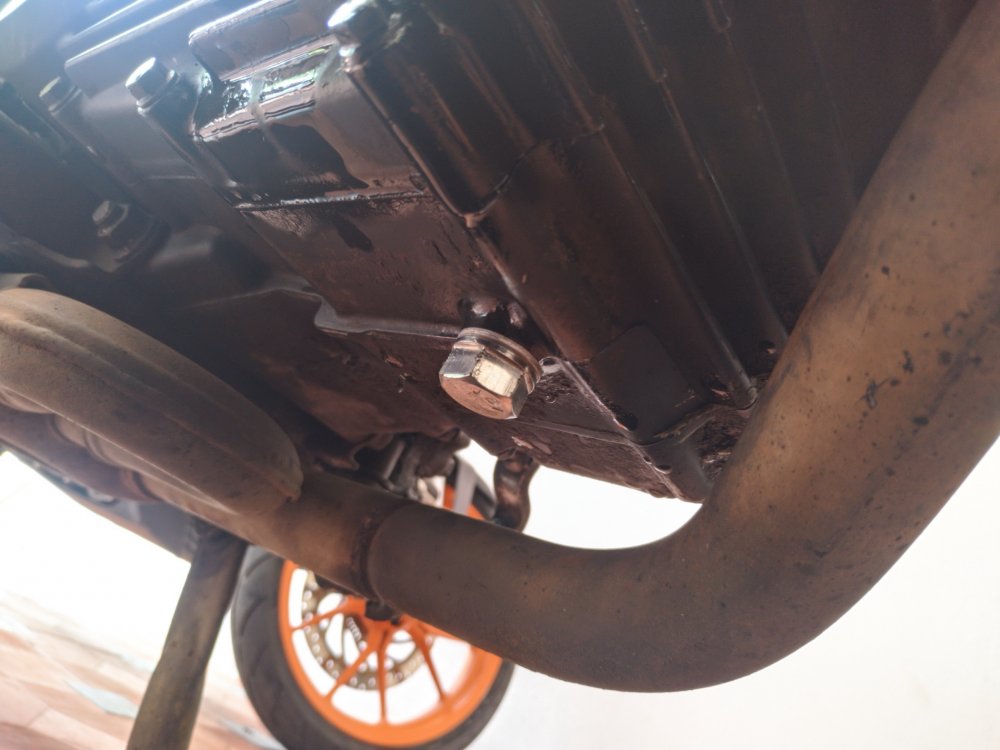 Castrol Power 1 Cruise 15W50, which was brought during early lockdown relaxation, April 2020.
Oil filter, mentioned in previous post. Made by Mahle.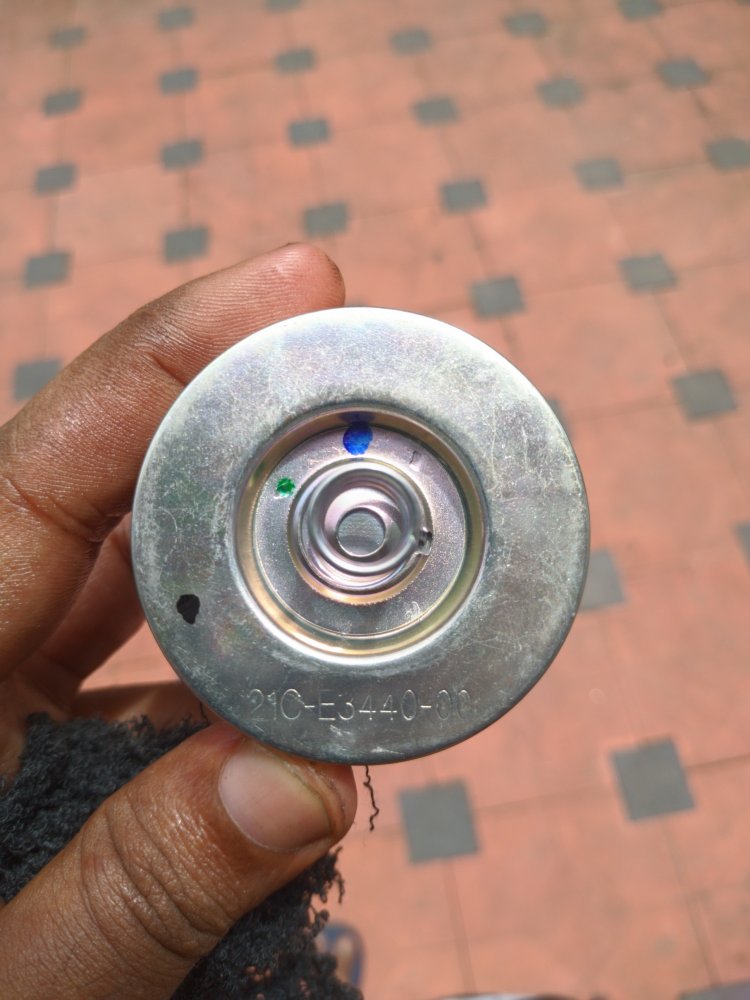 Old O-ring. Popped off and installed new one. Added some grease (recommended in manual).
Two litre oil jug, struck off from long pending wish list.
Hope it's genuine.
Took 1.1 L. Different manuals say 1.1 and 1.2 with filter change (Service centre follows 1 L).
Conveniently dipped in it instead of pouring like every time.
Installed.
Funnel with old GT breather hose. Held in place with a piece of wire lying around.
Poured easily.
Nice deep golden colour.
Done. Idled for extensive time and no leak yet.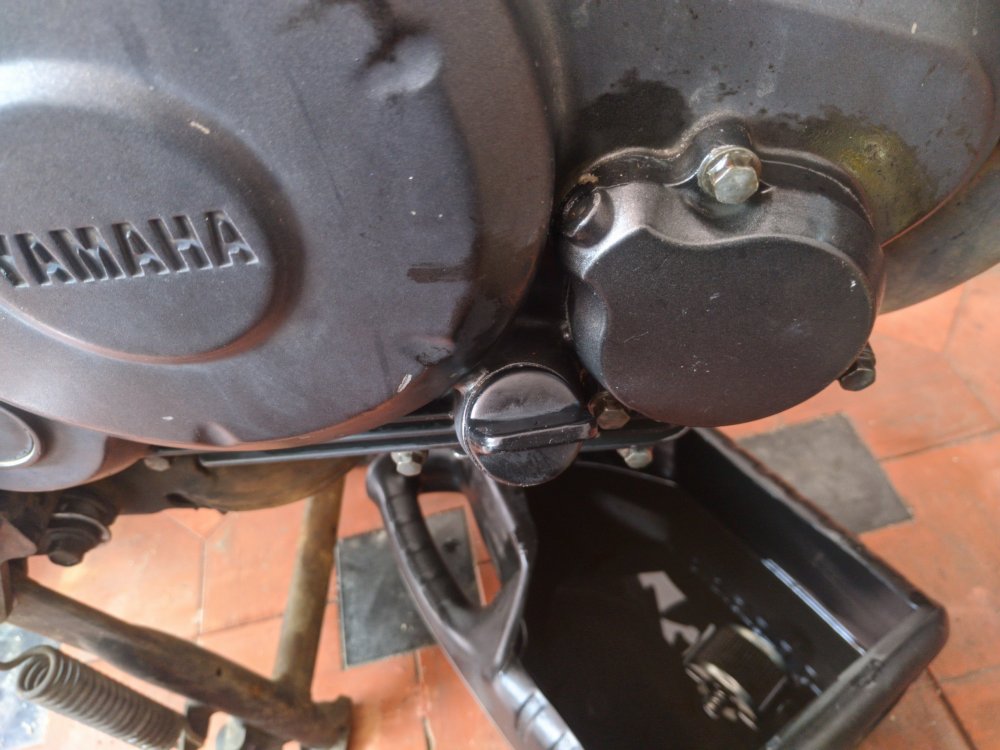 Old crap oil. Thought of keeping it for general lubing purposes, but let it go for disposal.