Joined

Mar 19, 2011
Messages

161
Likes

21
Location
In 1962, when the world was in brink of world war 3 due to Cuban missile crisis ,the erstwhile BMC were in midst of launched a ground breaking car - Austin- Morris 1100 or ADO 16 as it was called by its code.
The ADO 16 was ground breaking or shall i say path breaking in many ways.It set the template for how a hatchback should be nearly a deacde before the first hatchbacks were launched in world.Though FWD and transverse engine were first popularised by Mini but ADO 16 refined it further with its famed hydrolastic suspension ( a la citroen inspired).
The car was designed by world famous Pininfarina firm which had worked previously with BMC developing farina saloons.The interior had an Issigonis touch to it with minimalistic feel to it.The car had four doors but like all BMC products of its era it was not a proper hatchback due to absence of fifth door instead it had small truck door like Morris minor but it had all design to be a basis for modern day hatchback.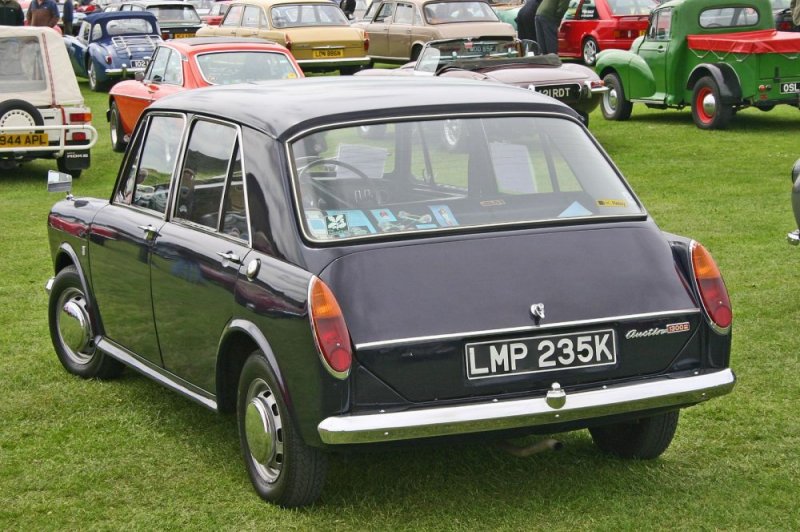 It was launched intially as a Morris 1100 with A series 1100 engine , 48 bhp.The interior space in comparsion to exterior was comparable to a sedan from segment above.It became largest selling car in UK for nearly deacde.It was available in various badge engineered derivatives like Riley kristel and sports variants badged as MG( now you know where hot hatches came from! ).The car went through minor facelifts , new engine options in its deacde of existence.
The car was immortalised in the BBC sitcom Fawlty Towers.A short clip from the show.
Basil Fawlty beats his car - Fawlty Towers - BBC - YouTube
If there is one car that present day hatchbacks and iconic VW Golf is to thank for is the BMC - ADO 16 or Austin - Morris 1100
( source - Wikipedia.org ,retrowow.com, youtube.com)
Last edited: