Joined

Feb 8, 2011
Messages

3,863
Likes

1,168
Location
Are you ready...To test drive Audi?
Here is an exciting opportunity to test drive Audi R8 in Chennai Irrungattukottai MMST Race Track awaits...You might be the lucky one!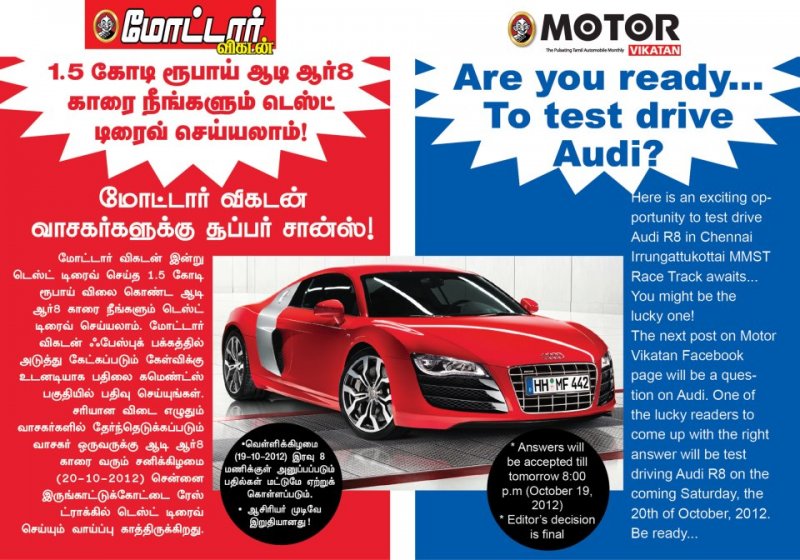 1.5 கோடி ரூபாய் ஆடி ஆர்8 காரை நீங்களும் டெஸ்ட் டிரைவ் செய்யலாம்!மோட்டார் விகடன் வாசகர்களுக்கு சூப்பர் சான்ஸ்!
http://www.facebook.com/MotorVikatan
can we try?
Question is
Which model of Audi costs low in India?
ஆடி ஏ4 - Audi A4
ஆடி க்யூ7 - Audi Q7
ஆடி க்யூ 3 - Audi Q3
ஆடி ஏ6 - Audi A6