Owning a Mercedes Benz has always been a dream of many, but in those early days, only a few were able to afford one, and rest just remained envy. However, as I usually say, times have now changed to a significant extent, and therefore, also brought a big everlasting evolution in the automotive sector of India. As a result, today, if you have only Rs.5 Lakhs in pocket, It is quite very much possible that you could easily become a proud owner of car with the Three Pointed Star logo. Although, here we are going to talk about a Pre-owned model, But then what? After all a Mercedes is a Mercedes.
Let's read on to learn more.
- How's that Possible?
Not A-Class, B-Class or C-Class, You could directly take a leap on a Pre-owned E-Class with Rs.5 Lakhs budget. Here's how and why – Initially, when Mercedes Benz entered in Indian market and launched very first model, The E-Class (W124 Series), It certainly was considered as a rich-man's car, but a way too much over-pricey tag and dated design didn't successfully pleased potential buyers to throw their money over it. Thanks to such unhealthy market response, the company decided to pull back sales of W124 and thereafter within a couple of years, released an upgraded model with much better looks and features, namely W210 series.
Now, this move in turn substantially affected re-sale value of W124 which, Today, could not get any worse for a rather
new
Mercedes. However, Does such a poor re-sale value for a Mercedes translate that it was not a capable model? Answer is No. In fact, the saying "Last real Mercedes-Benz Ever Manufactured" for W124 is popular even today, which can not be true anymore, since owners hardly reported any major complains and instead find it to be the most suitable vehicle to work on Indian road conditions by offering an absolute luxury. At this point, if this article has generated a little interest in you for Mercedes W124, Move onto the next part to find out how dearer a Merc costs to maintain.
- What About Spares and Upkeep Costs?
Built like a tank to serve till last, there is no question when it comes about the reliability of an E-Class. No wonder why this specific model is also used for taxi-purposes in western regions of the world, W124 owners have, however, never reported any major issues with their car, but with an increasing age, maintenance and replacement of certain parts becomes necessary. Even though, An E which you purchase may come at lower price than of a Maruti Suzuki Swift DZire, but maintenance and repairing costs don't sing the same saga. Some Mechanical parts / Spare parts can actually burn a deep hole in your pocket. As an example, regular service of the model in question can reach from anywhere to Rs.10,000 – 15,000, where as the typical maintenance servicing costs touches minimum Rs.25,000 mark. In fact, parts such as Brake pads which ask for a change after every 20,000 Kilometers cycle, cost approximately Rs.5,000. Even more so, if the car requires a suspension overhaul, it'll easily set you back by Rs.90,000, where as if first owner still didn't replaced continental tires after 50,000 Kilometers on odometer, be ready to shell out another Rs.16,000 for four. That is why; it is required to be extremely cautious while on a look out for Pre-owned W124, or any other Mercedes Benz for that matter.
If you are living in a Metro city such as New Delhi or Mumbai, finding spare parts may not be as big issue as managing their costs. Due to steep pricing of spares, some owners opt to go with unoriginal parts, which lead to frequent workshop visits or could turn into a major issue later on. To make the point even more clear, Spare parts such as head lamps and tail lamps are priced Rs.24,000 and Rs.12,600 respectively, whereas an outside rear view mirror alone is enough to leave a shock of Rs.18,000.
The older is better – This very rules applies with W124s, because models with high-mileage (60,000 Kms – 70,000 Kms) on odometer should not at all be a cause of worry, but then it also does not means to pay penny or two more for a low-mileage factor since such examples would have spent more or less time in stand still, and can typically either have a tampered odometer, some jammed mechanicals or most likely, an house of rats and spiders to say the least. While on a look out for a second hand E-class, it is must-must to make sure that car did not faced any major accidents, or wasn't used to perform any illegal activity. Read out the next part to learn tips on how to search one good example.
- So, How Do I Search One For Myself?
A Mercedes Benz does not only add another star to your status but also promises miles of happy travel. First of all, these days it may not be so easy to find a second hand Mercedes Benz E-Class of '90s, that too in a mint condition, but fortunately if you chance upon one, be prepared for a hectic task to get the car and its history thoroughly checked and verified, Being ignorant in this area could end making all your Mercedes Benz experience spoil at just a flick.
Thus, we recommend authorized Pre-owned Mercedes Benz dealerships such as
AutoHangar
, Even though you may have to pay a premium but it eventually pays off later. Otherwise, a model owned by genuine first-hand individual who can provide complete history of car does not sounds a bad idea either, but again, unluckily such cases are hard to find.
- Which Other Options Do I Have?
In spite of being older, E-Class W124 is always preferred over New W210 because of less electrical and more mechanicals which results in a less fuss and problems, but still, next to the W124, W210 is the one to go with which carries better design, and finish. Apart from the Mercedes family, other pre-owned luxury car options in similar budget, include Toyota Camry, Hyundai Sonata, Honda Accord and more. Refer to following link for other similar 'status' cars under Rs.10 Lakhs. (
http://www.theautomotiveindia.com/f...boost-your-status.html?highlight=boost+status
)
- Should I Purchase One?
The answer to this question nobody knows better than you, yourself! What's sure is that wherever a Mercedes Benz goes, it definitely makes the heads turn and creates a statement of its own. No matter how old it may be. Exclusivity is always guaranteed with the three pointed star, then be it your personal garage to make Mr. Sharma envy on the next door, or your office's parking lot. However, always do keep in mind about the maintenance costs which could prove to be a bomb sometimes, but if you are financially fit to bear it, A Pre-Owned Mercedes Benz, Especially E-Class W124 makes worth the money because after all, it is a terrific piece of art and not just a car. I hope that this article helps you making that decision right, Wishing all the good luck for your hunt!

Important Facts About Mercedes Benz E-Class W124 Series:
Mercedes Benz W124 series was available in both, Petrol as well as Diesel.
The Price of E220 Petrol was approx. Rs.22 Lakhs where as the E250 Diesel came at a little over Rs.23 Lakhs.
Petrol and Diesel Engines have total displacement of 2199cc and 2497cc respectively.
Expect Petrol variant to deliver mileage of 7 Kpl in City and 11 Kpl on Highways.
Diesel returns slightly more than Petrol, that is 9 Kpl in city and 13-14 Kpl on highways.
Altogether, E250 Diesel is ace of the pack.
Interiors may feel dated, but are truly solid and comfortable. A decent dry-cleaning job would be enough spruce 'em up.
Thoroughly check for any leakage, wear and tear from mechanical parts or underbody rusting.
It is always better to play on safer side and go with the one with decent service record. Any Mercs serviced outside are best avoided.
Second Hand W124 range starts from dirt cheap price at anywhere Rs.4.5 Lakhs and goes up to Rs.6 Lakhs, where as the W210 sells a little more than that depending upon condition and other aspects, or if you are willing to shell out more for an E, the model which was recently discontinued from the market can be yours, starting at Rs.15+ Lakhs.
Mercedes Benz W124 Front.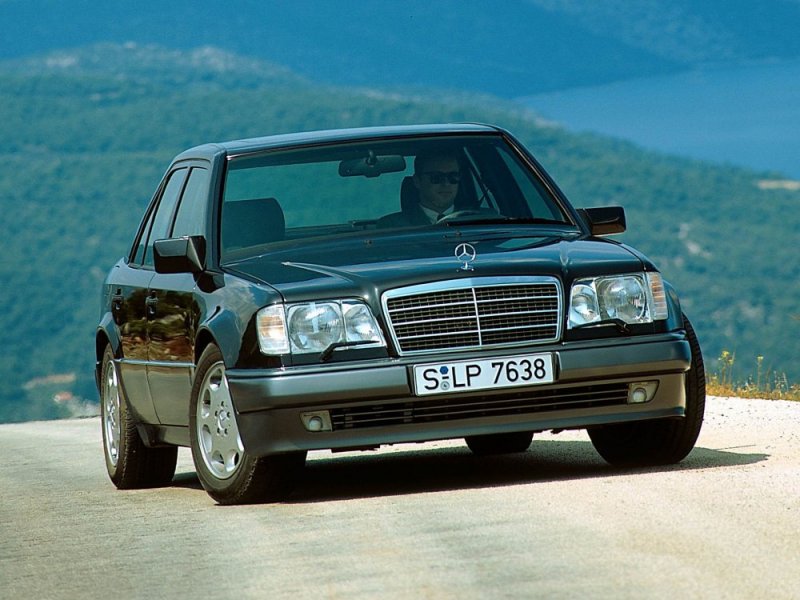 Mercedes Benz W124 Rear.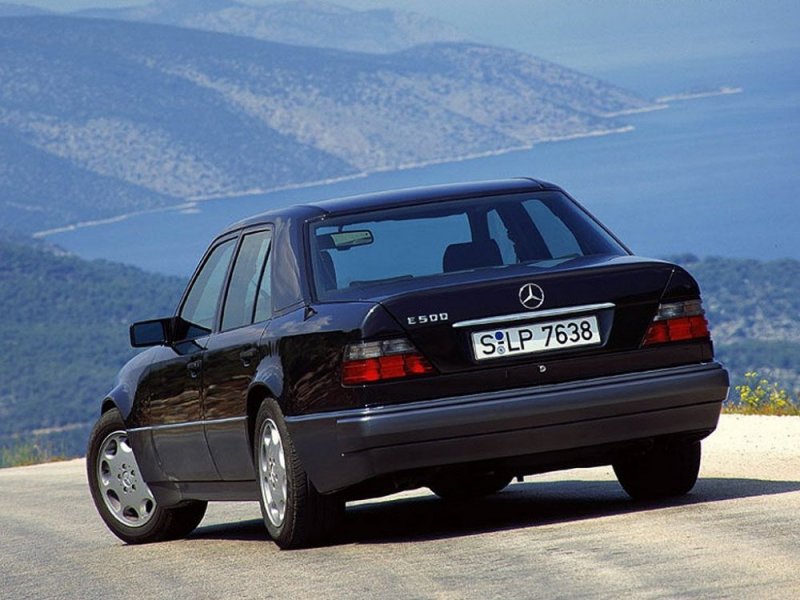 Now that's the length of a W124! Big enough to make yourself feel proud.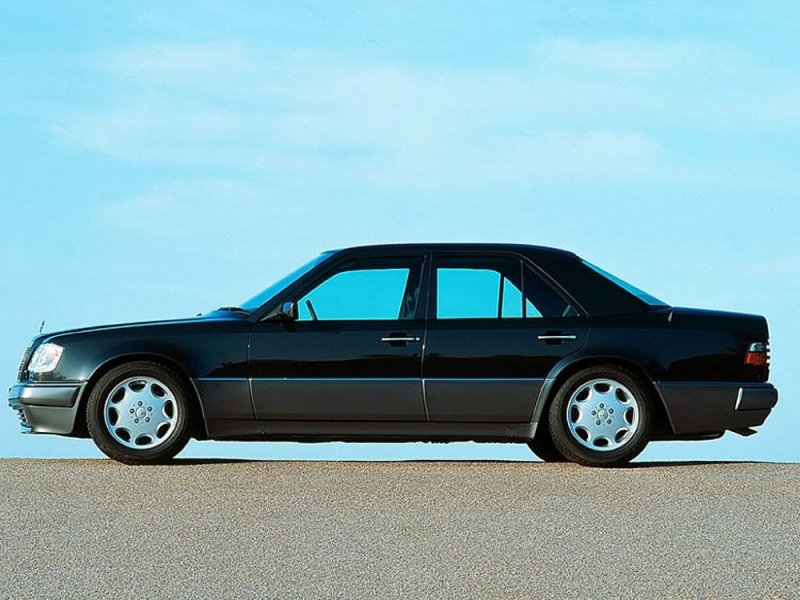 Interiors of Mercedes Benz W124.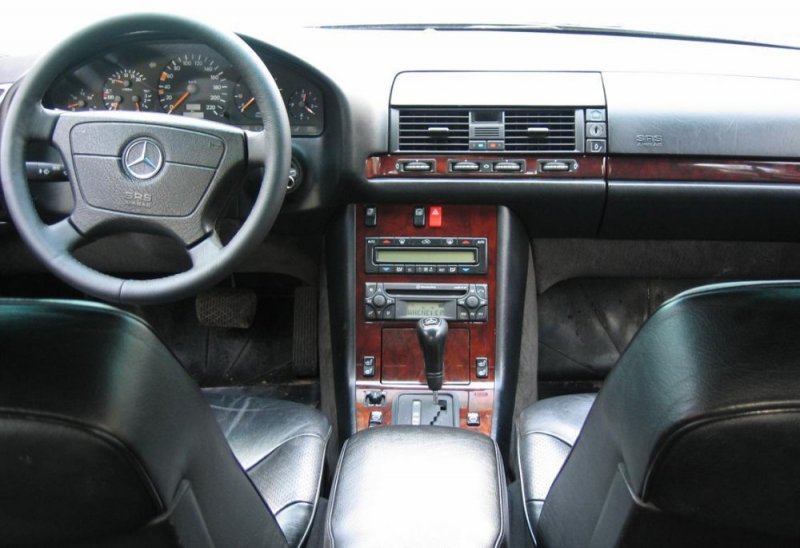 You know that you are in lap of luxury and safety with three pointed star. But hey, wait! this logo costs over Rs.1,000 after all.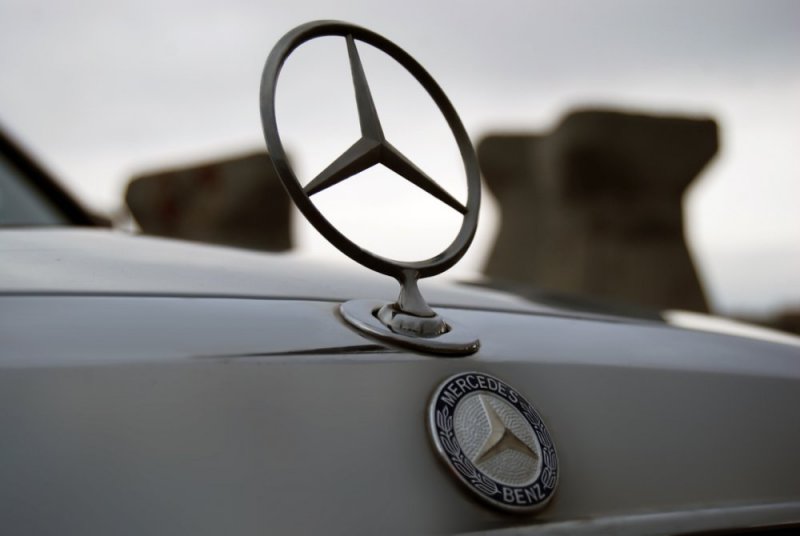 This twin rounded headlamp model is the New W210.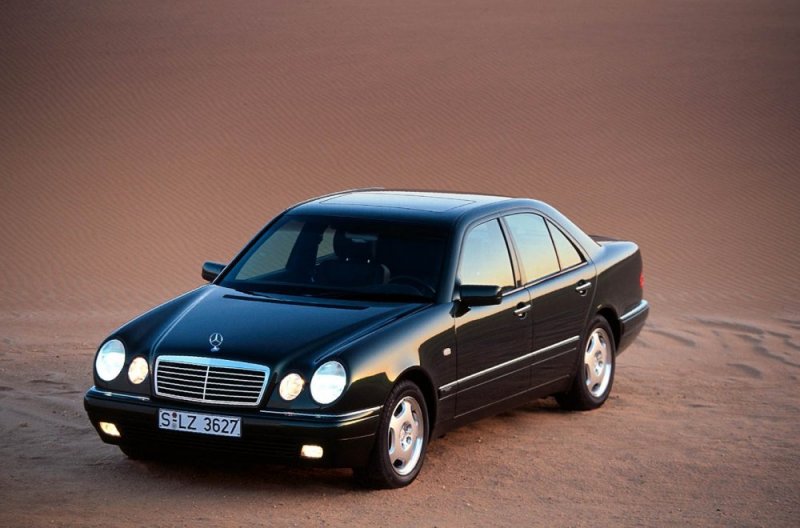 Fleet of all generation Mercedes Benz E-Class together.
(C) 2010. The Automotive India. All rights reserved. This article can not be reproduced in any form without written permission of our authority. Disclaimer: Pictures Source: Google Images.