History About Alto
Alto
is small car from Maruti-Suzuki( Originally Suzuki) which was first introduced in 2000 here in India and 1979 in Japan. Although Maruti 800 is called Alto in Japan. Alto brand includes Alto 800, Alto K10, and A-star in India. Its selling point have low ownership cost , good fuel economy and great price/feature ratio.
Maruti Suzuki Alto known for its high end growth prospects in India as done extremely well in the Indian automobile markets in the past. The word Alto is taken from a Latin word 'Altus', which means high. There is no doubt that the Maruti Alto cars India is one of the most popular cars being sold in India.
Maruti-Suzuki has launched three model of Alto till date in India i.e. Original Alto in 2000, Alto K10 in 2010 and Alto 800 in 2012. Alto K10 is based on newly launched K-series engine by Suzuki which was full Aluminum engine which is low in weight and high on power. Its boast a superior 998 cc engine which gives a full throttle power of 68 PS at 6200 rpm and maximum torque of 90Nm at 3500 rpm. Enough history about Alto now lets concentrate on review of newly launched Alto 800.
Buying Experience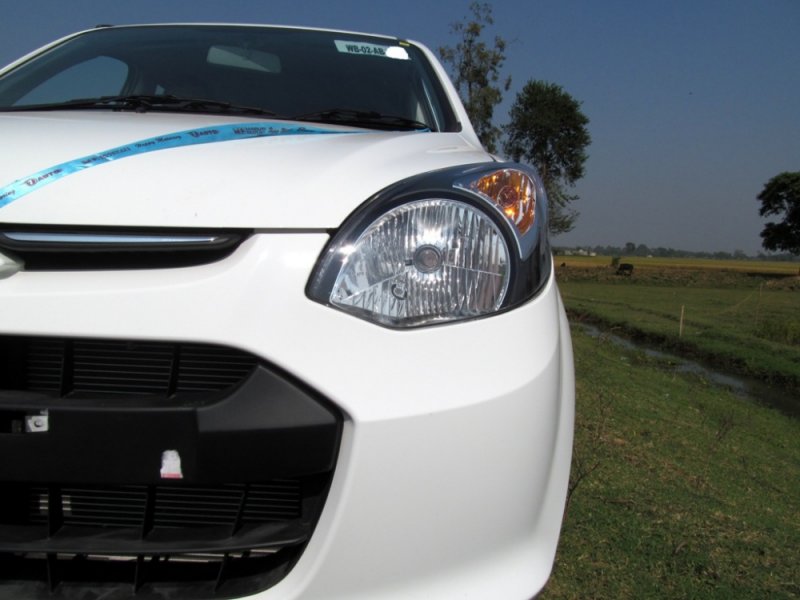 One day I told my father that Maruti-Suzuki will launch new Alto in October end. Showed him the picture and he immediately liked the design and asking me when it will be launch. So, after few days I called some local dealers about this car, its price and launching date. The dealer said they have in stock already but can sell only after its official launch. So, on one pleasant morning we visited Dewars Garage, while entering into the showroom we saw sparkling red hot new Alto 800 standing near to the gate. Believe me its looks really beautiful in real world according to me rather than official shown in internet. The salesperson greeted us and showed all its features sets, interior space and specification. Then he told about the price and we immediately booked the new Alto 800 and paid Rs. 5000/- by cheque.
We said to him that we want only White color model and he assured us as usual. After after 10 days or so, the salesperson from Dewars garage said the white Alto 800 will take some time to come. We felt really sad as we wanted the car before Kali Puja/Diwali festival.
So, we immediately called some other Maruti-Suzuki dealer and we are stunned by the fact that most of dealer has White Alto 800 LXi and we immidiately cancelled the booking from Dewars Garage as Dewars didn't hold the commitment.
Next day we called a new Maruti-Suzuki dealer called One-Auto which is situated near Kalikapur and Hiland park which is near to our place (approx 3KM) . The salesperson called Sukhen Bera ask us to test drive the car but we already test drove it but he was very kind attitute of the salesman to pickup us from our house, that's called a really great service.
So, around 11 AM on 31/10/2012 we saw a Alto 800 (test drive car) parked near our house and we reached around 11.15 AM at showroom. My father made a condition that he will book after seeing the White Alto 800 and asked the salesperson to bring the car on booking day as this time we don't wanted to get cheated. As usual we saw the model that we are going to buy outside the showroom. Done the PDI as usual..
Then we went inside the showroom to book the Alto 800 LXI and the salesperson said you will get your car on next week mostly probably on Wednesday i.e. on 7th November. We are feeling very happy as we are getting the car before the Kali Puja/Diwali.
And as the dealer promised, we got our new Alto 800 on Wednesday i.e. 7th November, 2012. This dealer kept the commitment and thumps up for that. Five star from me *****
So, One Auto (dealer) gave around 11AM to take our new Alto 800. And we visited as usual around that time. On reaching there we saw our new White wonder standing near the showroom and some guy cleaning the car. As the paperwork go, we went inside the showroom to complete all the paper work and me signed all the documents. They gave me delivery Checklist booklist incl. free 5 litre petrol as mentioned by Maruti-Suzuki norms. Only the Loyalty card we didn't got, they said that MGA has stopped sending them. Don't know the actual reason.
After that they gave a small puja incl. smashing of a coconut and gave us the key and the salesperson there captured a photo and instantly they gave us the printed version with frame. And we went happily riding our new vehicle :D
Now lets see the
Price of our Maruti-Suzuki Alto 800 (LXI)
Model: Maruti-Suzuki Alto 800 (LXI)
Color: White
Ex-Showroom price: Rs.313072/-
Insurance price: Rs.10087/-
Registration Charges: Rs.18569/-
Handling charges: Rs.3500/-
Logistic charges: Rs.2350/-
(Total) On road price of Alto 800(LXI)= Rs. 347578/-
Free accessories included:-
1) Footmat
2)Steering cover
3) Mudflap
4) Idol
5) Perfume
Technical Specification
Dimensions:-
Overall length: 3395 mm
Overall width: 1490 mm
Overall height: 1475 mm
Wheelbase: 2360 mm
Tread :-
Front- 1295 mm
Rear- 1290 mm
Weight:-
Alto 800- 695 KG
Alto 800 LX- 715 KG
Alto 800 LXI- 720 KG, 725 KG(with Airbag)
Gross weight- 1185 KG
Engine
Swept Volume: 796 cc
Engine: F8D
No. of cylinder: 3
No. of valves: 12
Engine control: 32 Bit computer
Maximum Power: 48PS @ 6000 rpm
Maximum Torque: 69 Nm @ 3500 rpm
Transmission: 5 speed Manual with All new cable Type Gear Shift
Suspension
Front: Gas Filled McPherson Strut , Torsion Roll Control Device
Rear: Coil Spring , Gas Filled Shock Absorbers With Three Link Rigid Axle Isolated Trailing Arm
Capacity
Seating: 5 persons
Fuel Tank- 35 Litres
Tyre
Tyre sizes- 145/80 R12(Tubeless)
Brakes
Front- Disc
Rear- Drum
Looks and Design (3.5/5)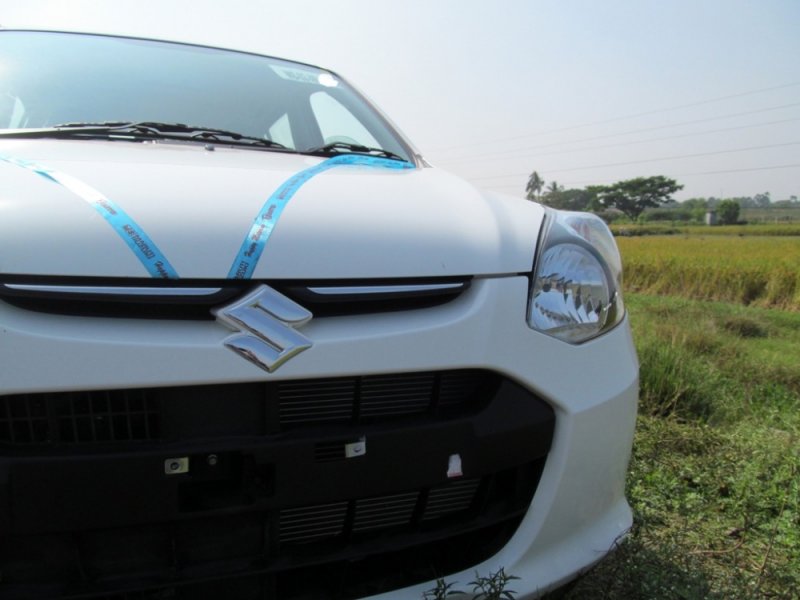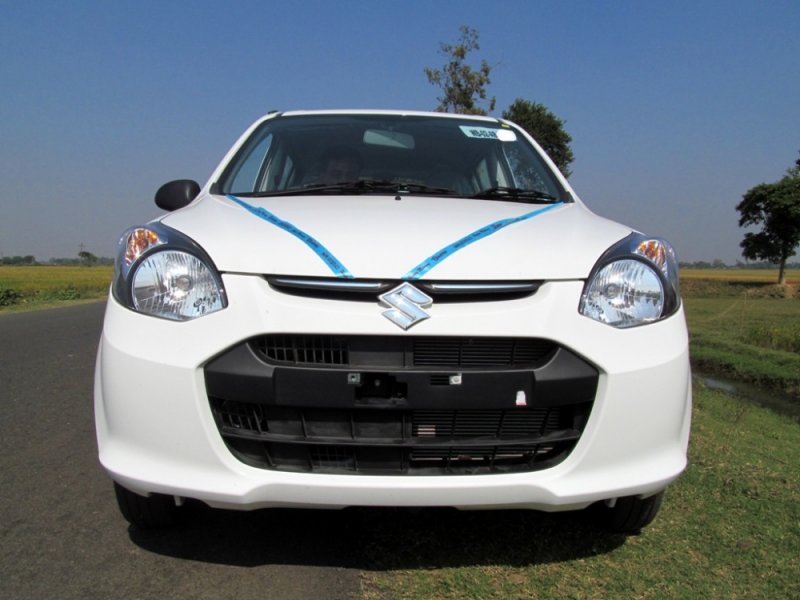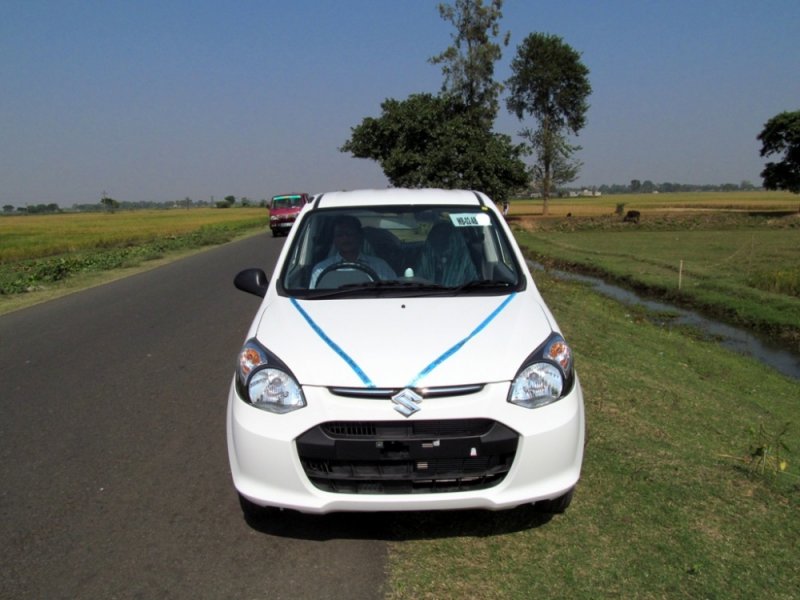 The new alto brings a fresh new wavefront design which looks modern and contemporary as well as simple as the old Alto. The smooth long curves, the prominent wheel arch and wider lip adds to the side stance. The pedal shaped headlamps along with stylish grille and bumper create a great front look. Rear jewel finish combination lamps and hood like back dash door creates some muscular looks although from some angle this car look dull but its only because of extra ground clearance but overally this car looks very-very good.
The roof has straight lines which gives rain water to pass easily. And wheel cover do make the car to look good as well.
Interiors, space and features (4/5)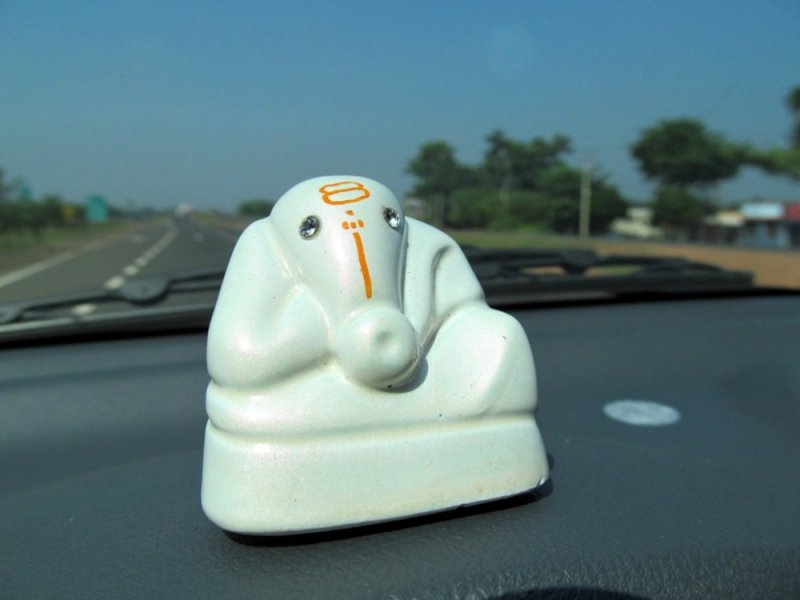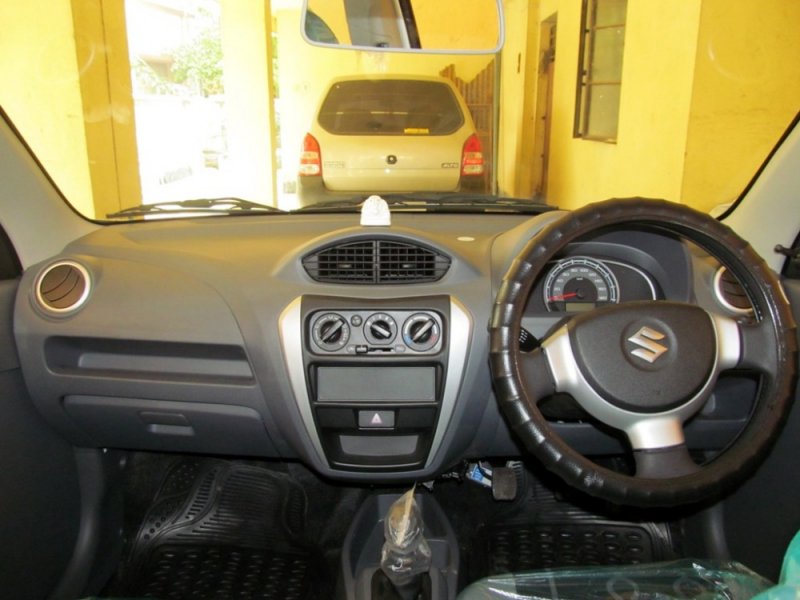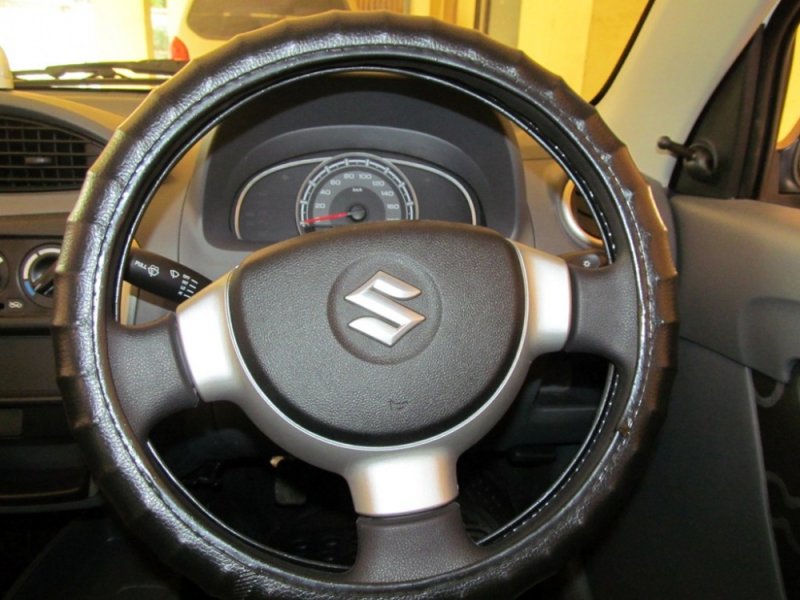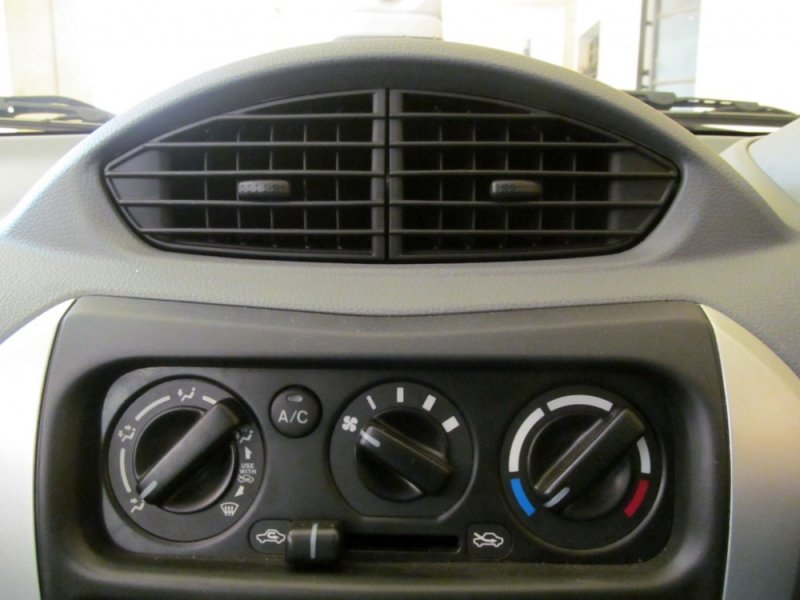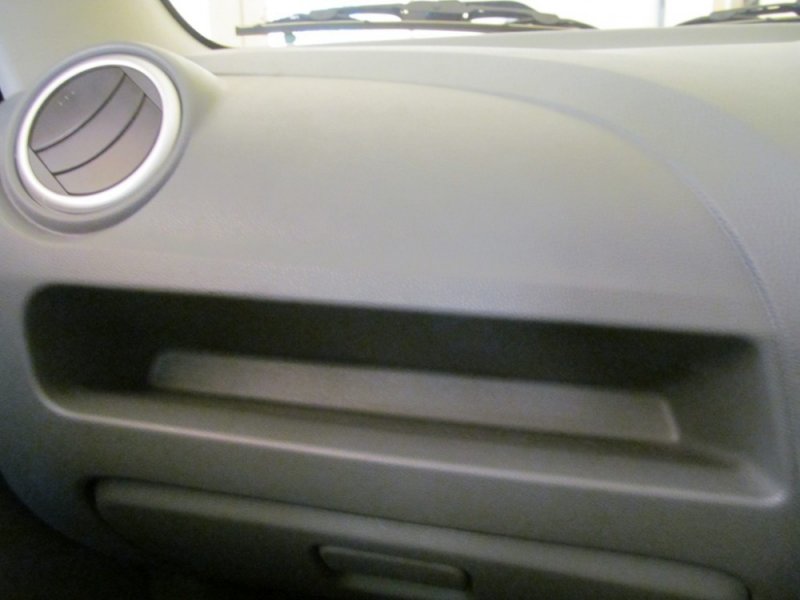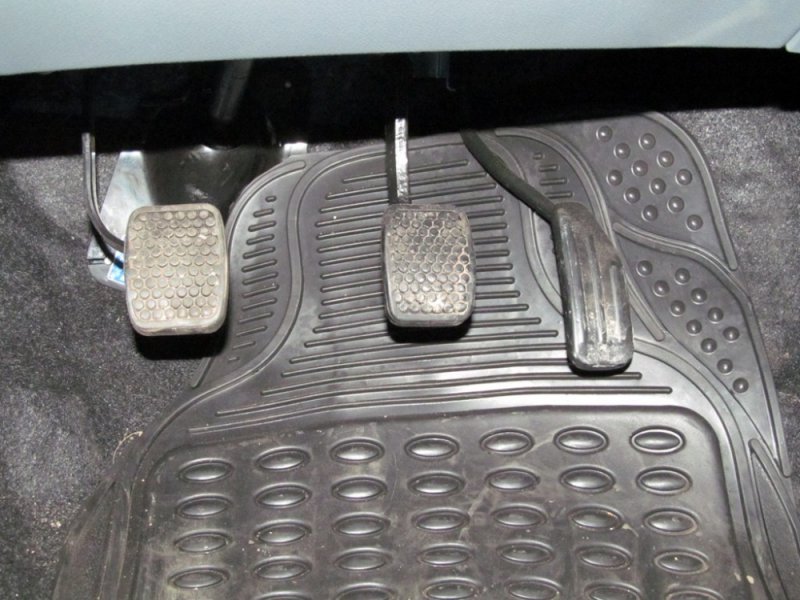 All new dashboard in Alto 800 gives freshness to the car. In LXI variant you have a option to choose two interior color i.e. grey and brown. Although in my opinion grey looks better and low on dust accumulation. The dashboard was simple yet stylish, and the curve line around AC console looks really great. Although the AC controls are same as old Alto but it has silver accent line. The AC is very strong and it take minimum time to cool the cabin. It has 4 AC vents i.e. two in central console and two in sideways. The cool circle silver trip vent looks really funky. About space, Maruti-Suzuki has really designed well to give best space possible. It boasts a glove box, mobile storage space above it. Central control has some space to store small item like pen drive, keys and other small item. Behind gear box it has space to keep 1 litre bottle and small space to store cups and coins. Behind driver door you can keep newspaper and magazine.
About controls, Alto 800 has all new 3-spoke steering with silver accents although Steering with airbag look slightly different like a swift steering. Power steering and front power windows comes with only LXI variant although driver side airbag is optional
Instrument panel has analog with digital display with various types of display indication. Digital clock is also there in digital instrument panel.
LXI comes with only one manually control driver side mirror, at least they should give two mirror in top variant.
It has enough space to seat 5 adults with enough legroom and headroom. This new alto is taller so you can have better space. Alto 800 has boot space of 187 litre which is enough to store two big bags.
Engine – performance, power, torque, fuel economy, smoothness: (4.5/5)
The new Maruti Alto 800 comes with a 796cc F8D engine which has been slightly tweaked to produce 48 ps at 6000 RPM and 69 NM of torque at 3500 RPM. It has very good drivability and does not suffer from as much lag as the older Alto with the air-con turned on. The gear lever vibration have been taken care off in the newer iteration of cable type gear shift technology which is smooth to operate as butter. The gearshift are very short which is best suited for city condition as well as highways. The engine is very smooth without any noise which makes driving experience super. Very much satisfied with the engine.
ARAI has rated its fuel efficiency at 22.7 kmpl which makes it more fuel efficient over the outgoing model. Although we got around 20-21 kmpl in recent trip.
Comfort (5/5)
Alto 800 comes with Gas filled Mc Pherson Strut torsion Roll control device front suspension and Coil Spring , Gas Filled Shock Absorbers With Three Link Rigid Axle Isolated Trailing Arm rear suspension. The suspension is soft in nature which gives best of comfort and takes the most of pot hole and bad road easily and handling is great. The new power steering feedback is quite accurate which makes fun to drive and strong brakes makes the new Alto 800 even more better car.
Verdict (8.5/10)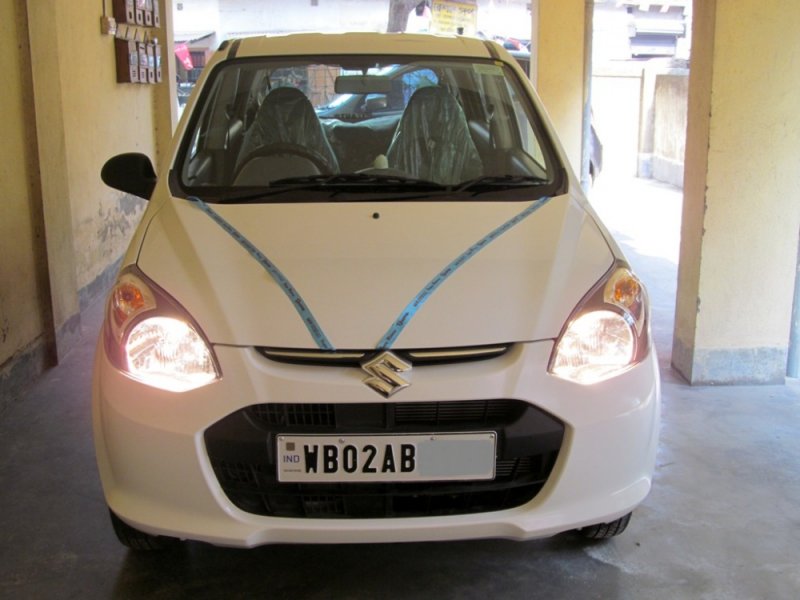 Maruti clearly have a winner at hand with the new Alto 800. It improves over the older Alto in many areas such as design and interior features. The engine performance is also better than older Alto as well as of hyundai Eon imo. Maruti long service network and low cost spare parts makes the new Alto 800 even more better car.
More Photographs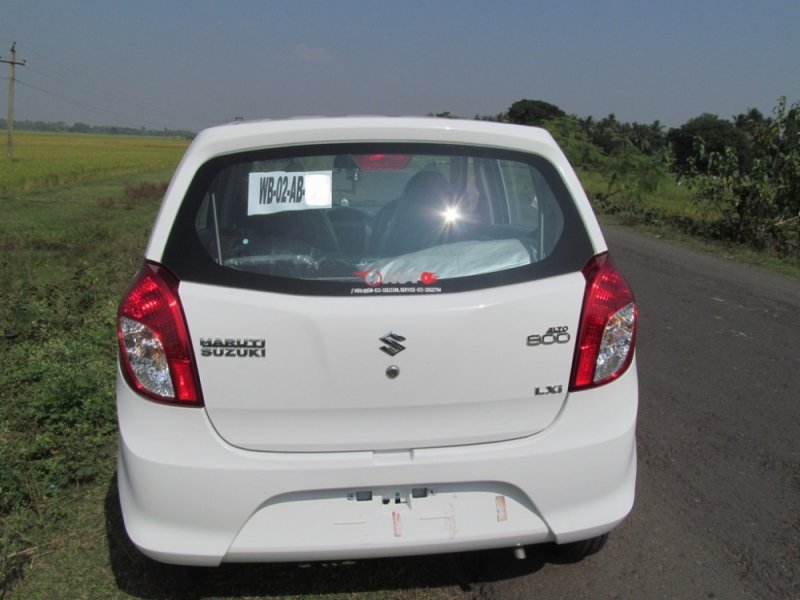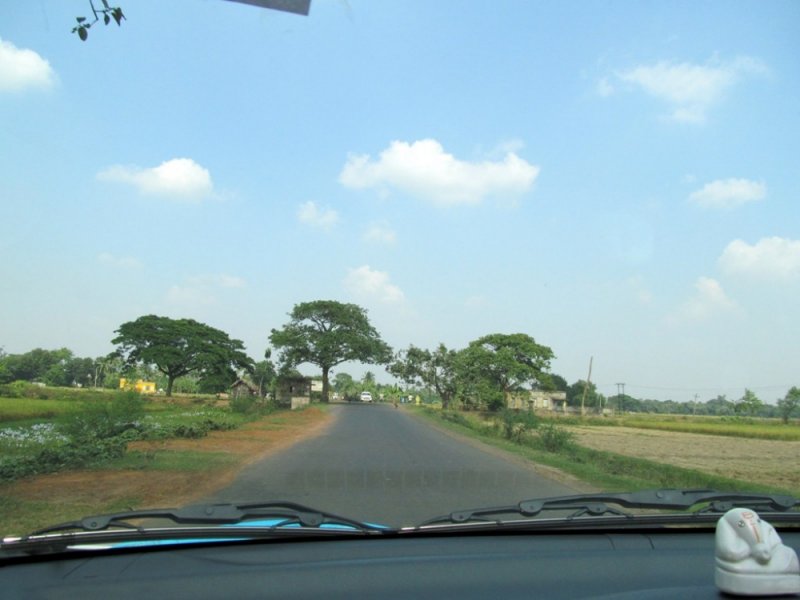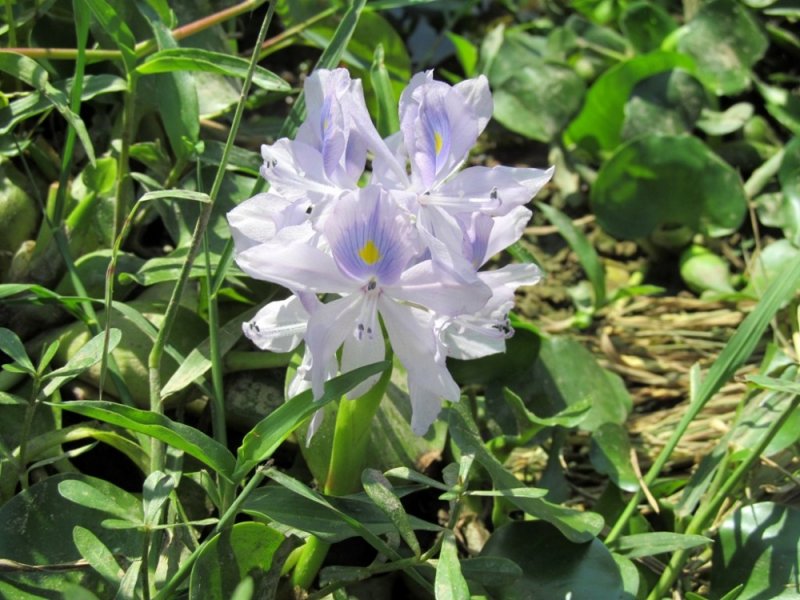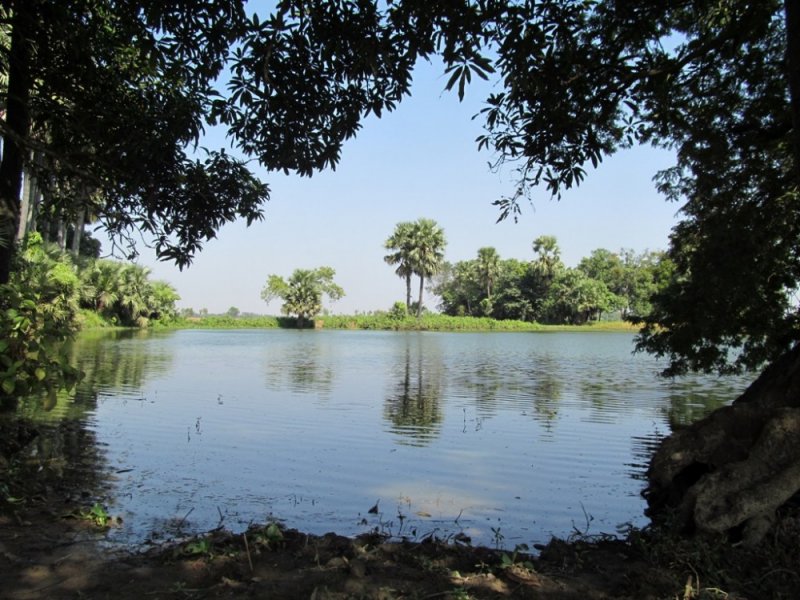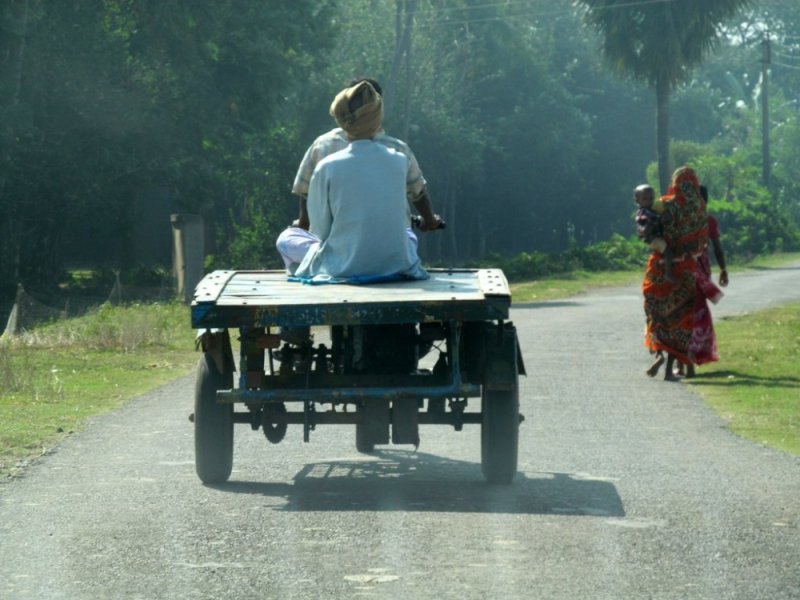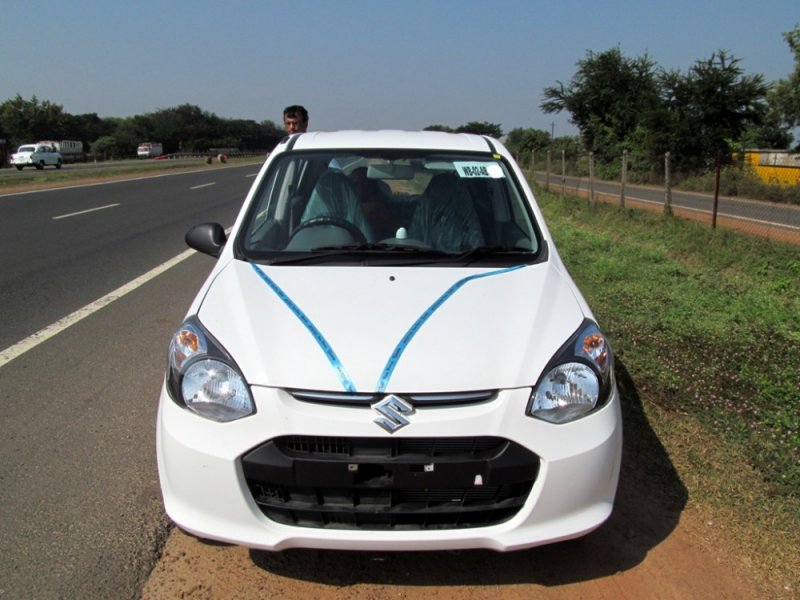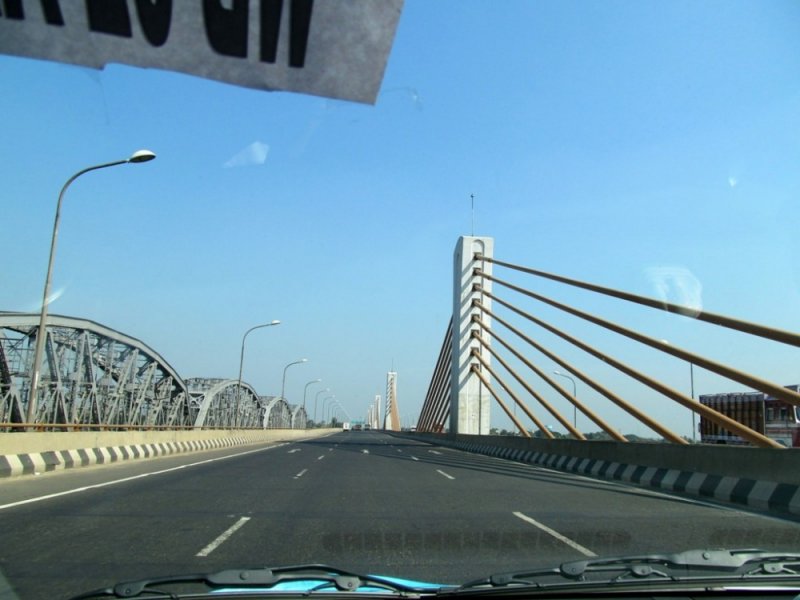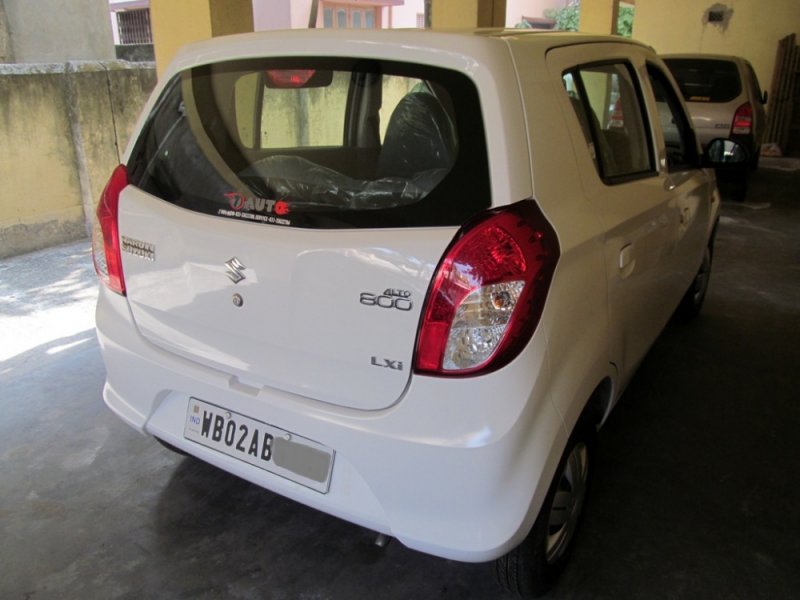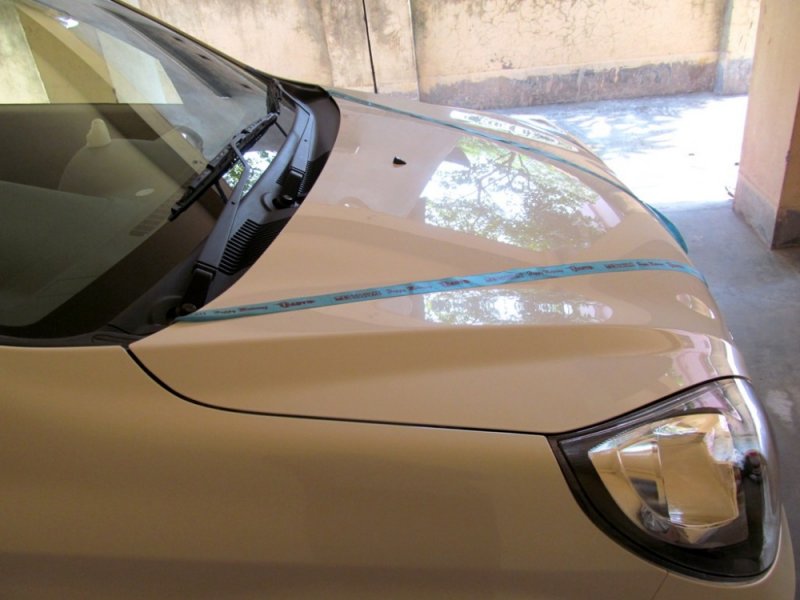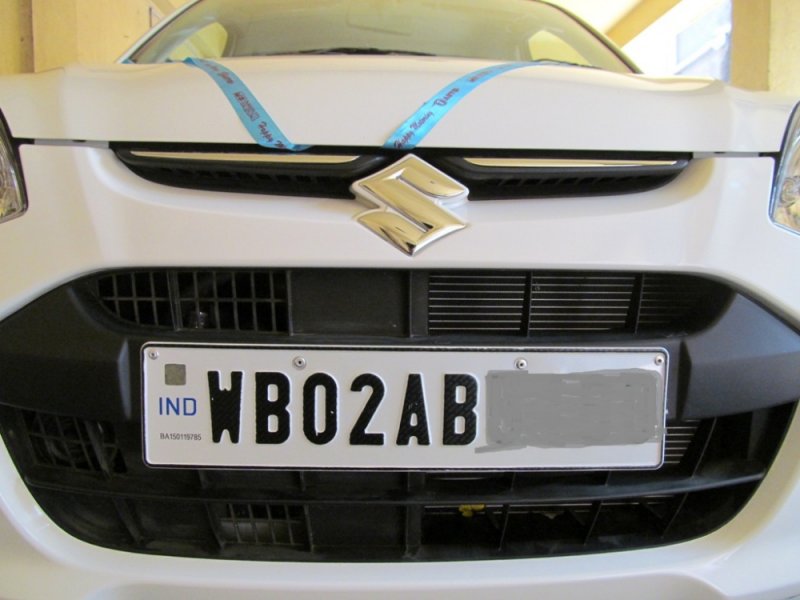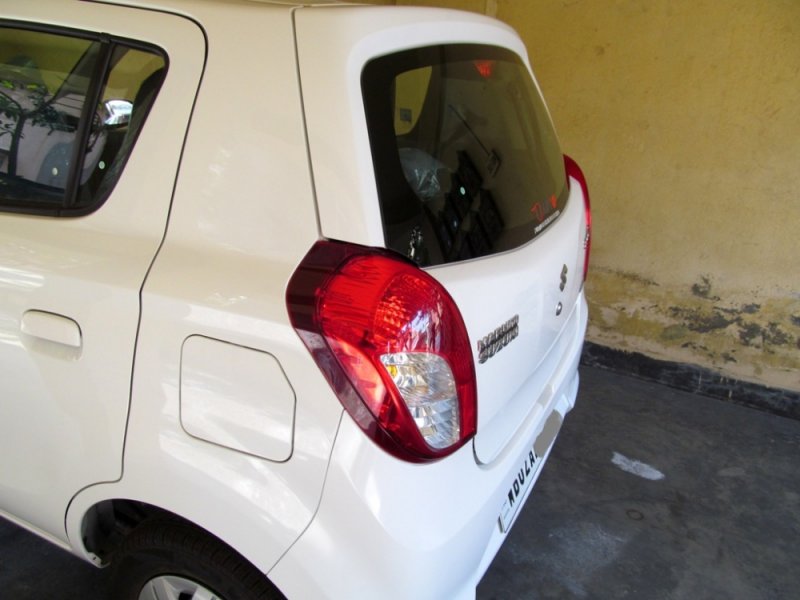 Engine – performance, power, torque, fuel economy, smoothness: (4.5 / 5)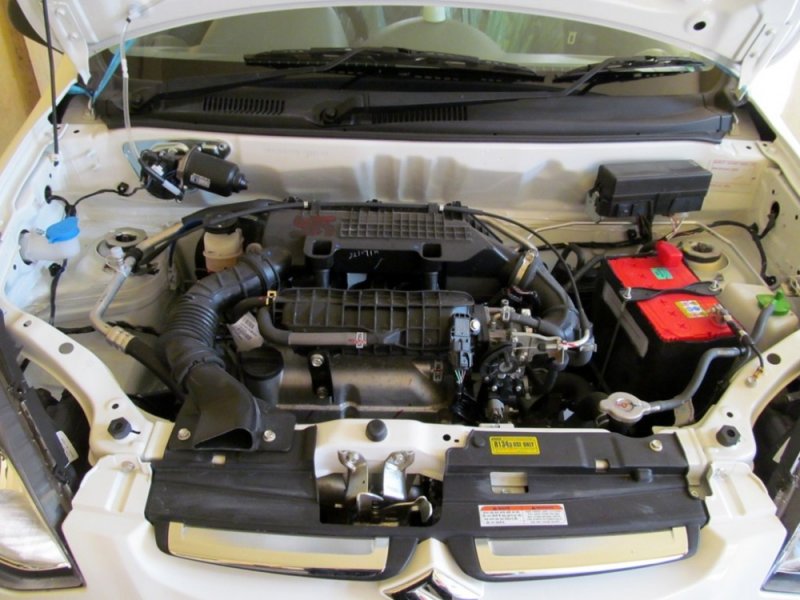 Comfort (5/5)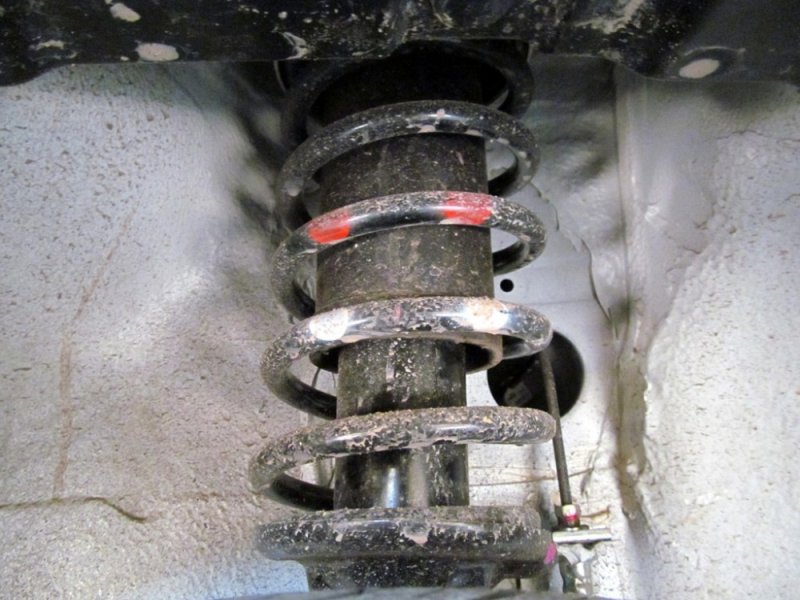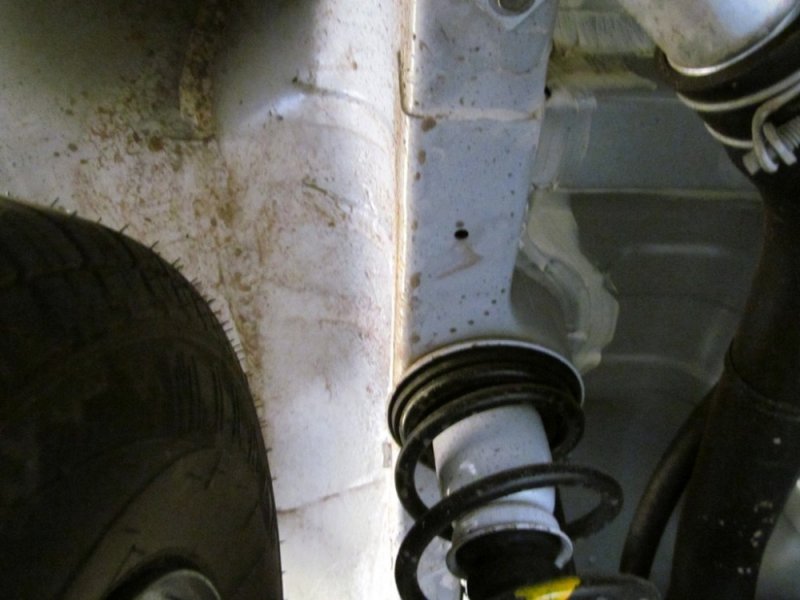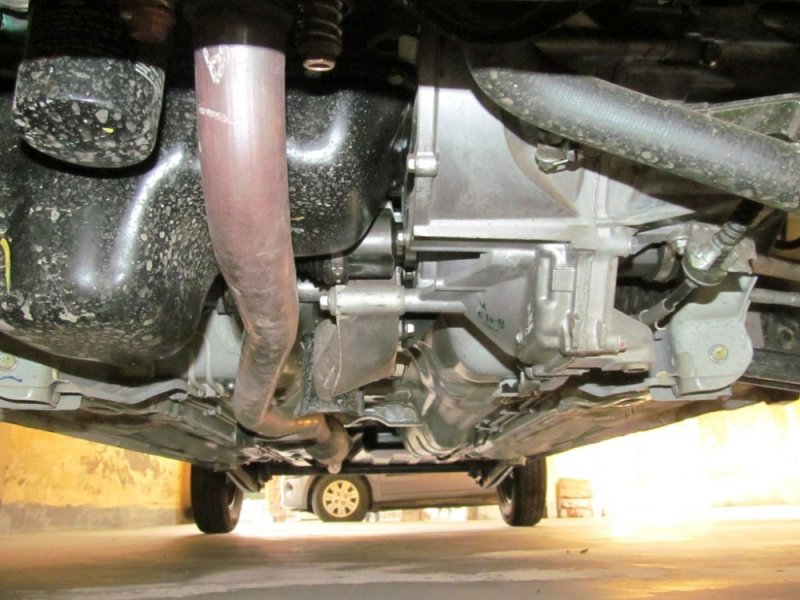 Last edited: