Hey guys my cousin recently got his Pulsar 200 NS, which he had booked in April.
After waiting for so long, finally he could lay his hands on much awaited 200NS, TAI's first review.
I won't call this an review, just my experience with the bike for 4 days.
My cousin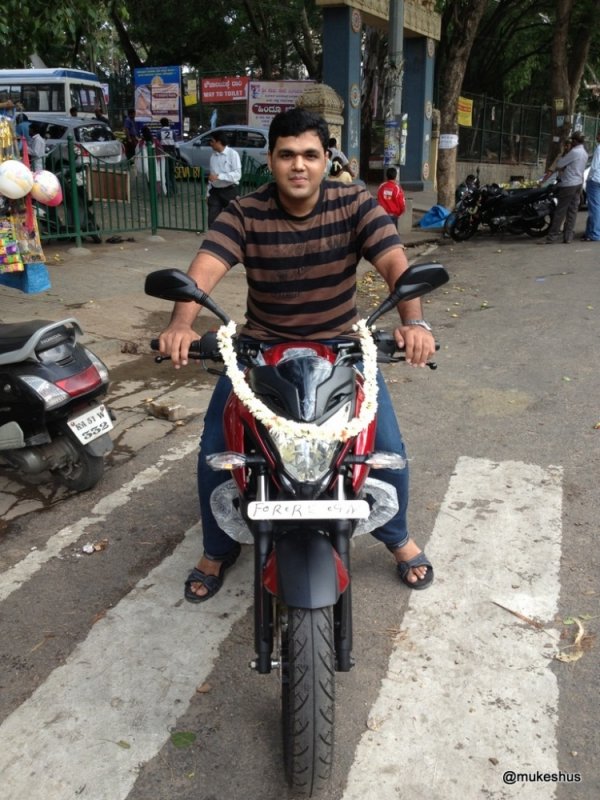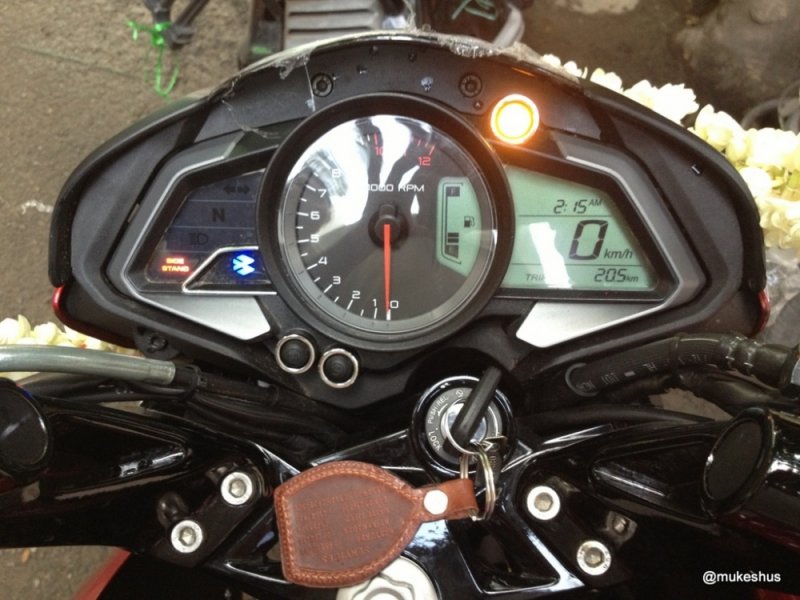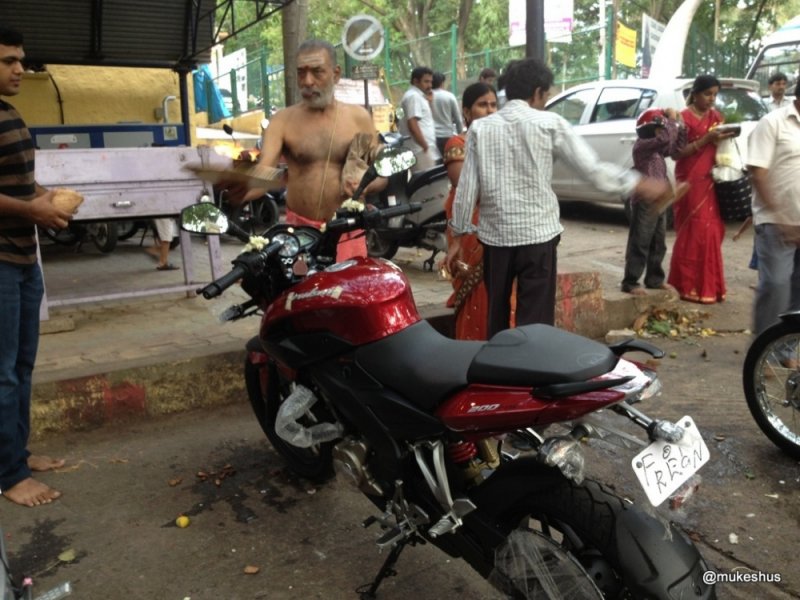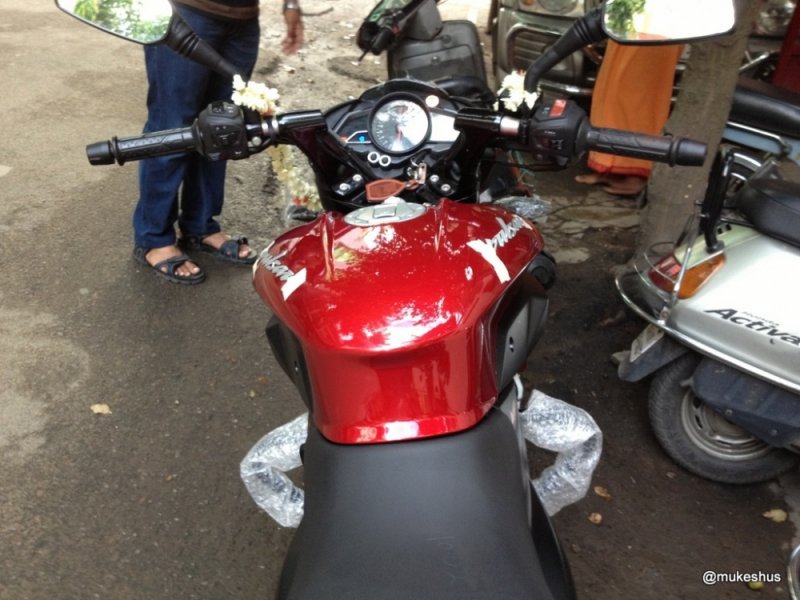 Flower petal design of alloy's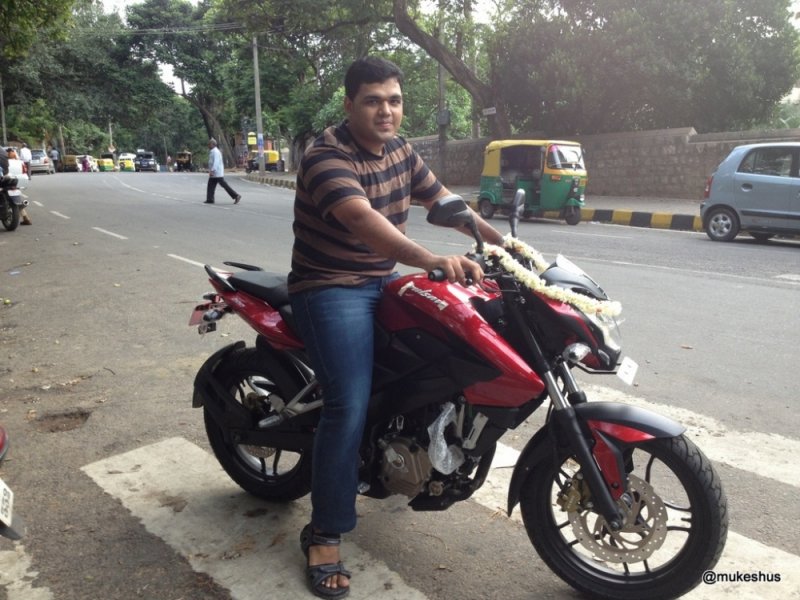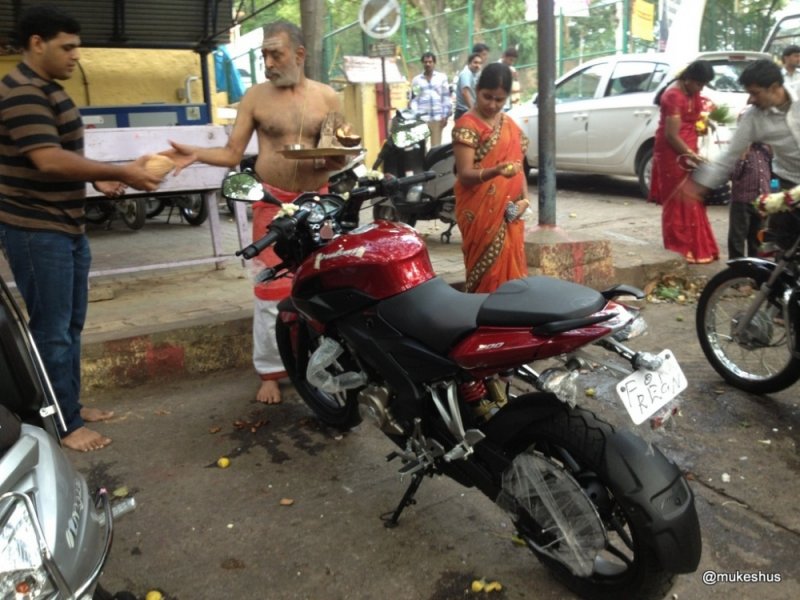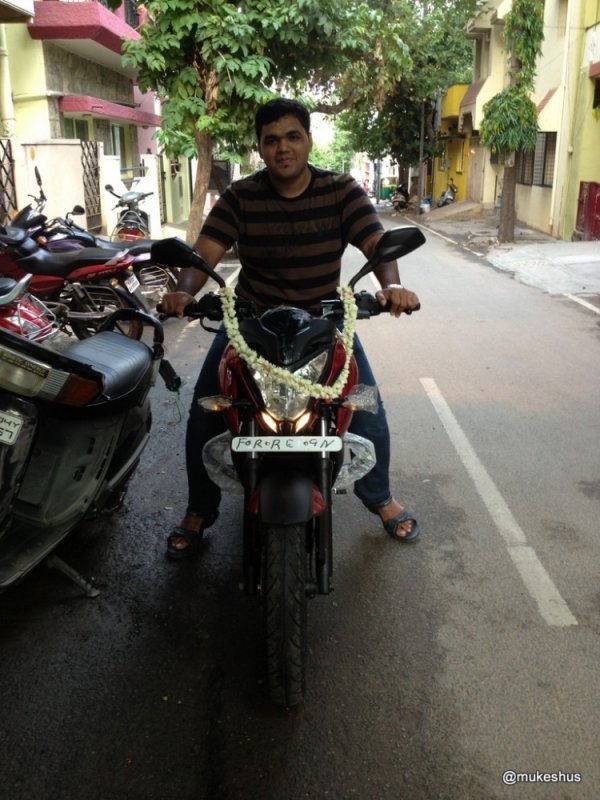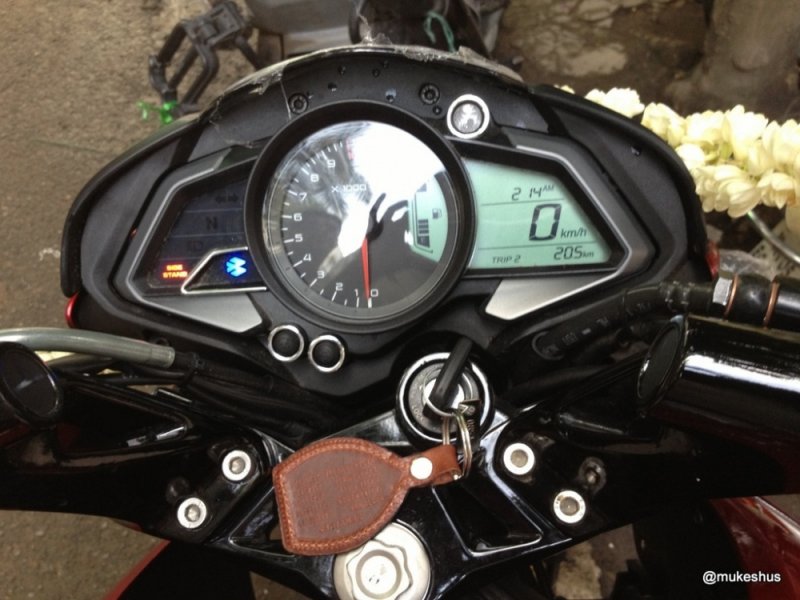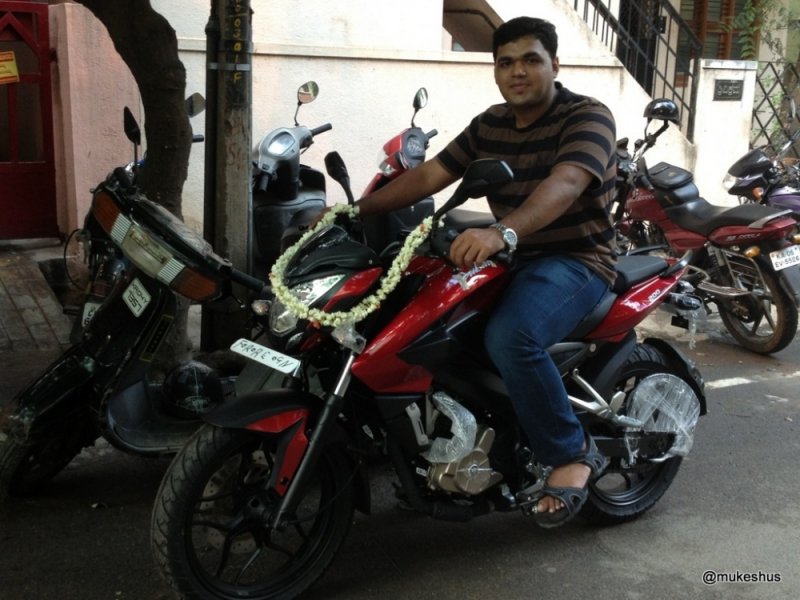 What i liked:
The petal design of alloys and disc brakes, are catchy.
The brake pedal looks like made of aluminium, its light too.
The vehicle still has the DNA of a pulsar and sounds same.
Triple spark ignition is real fast, and fires the engine in no time.
Pickup is amazing, within no time it picks up speed on an incline.
However the bike has to be driven in 50 kmph for the first 2000 kms for engine to settle.
Tyre make is
Eurogrip III
.
No freebies, bike comes with a side stand, no main stand available.
No accessories available as yet.
Bike has 2 free services, with free teflon coating from the company, during the first 2 services.
Bike's On road price in Bangalore is
1,00,481/-
Pics Courtesy
: Iphone
4S
Last edited: