Joined

May 16, 2014
Messages

1,882
Likes

3,353
Location
First the Facts about the car:
Car is
Ford Figo petrol Exi 1.2 litre, 2011
model
.
Its colour is Moonlight silver. Figo was based on the mark 5 European fiesta hatchback .It has
Sigma
engine which is
1,196 cc 16V DOHC, BS4 compliant,
with 5 speed manual gearbox and produces
71ps
and
102Nm
of torque.
The name "Figo" is an Italian word meaning "cool", and even after more than a decade I find the design cooler than most cars of that era.
How did I get to lay my hands on this Figo?
I did not buy this car. It is pre-owned .It has been passed on to me from my close relative, who is too old and medically unfit to drive it anymore. It was the primary car used to go to office and commute in the city for errands. Recently came to know of their plan to sell it, to salvage whatever value it gives. I immediately offered to maintain it to full functionality, under my care, instead of selling it at peanut price. Thereafter I was asked to take the car under my ownership only on one condition:
drive it daily !!
From now onwards it will be driven and maintained solely by me and remain under my ownership. I feel happy that I am saving this car from a really bad fate, because had I not shown inclination to take full ownership responsibility, it was supposed to be sold at scrap rate to a motor driving school in my neighbourhood for an embarrassingly low price !
As I have said, my close relative is a senior citizen and cannot drive the car anymore. Figo was driven very-very less( that too in the city only) and in fact it can easily win any award if there is a competition for the car with lowest odometer reading in a whole decade .When I got the car home the odometer was at
8840kms
. I know its unbelievable and mind boggling but its true. It just sat at one place for weeks together. Although It was idled regularly for 2 min for battery charging.
Reasons why private buyers /used car dealers were offering very less price for this car. These are also the not-so-good points of car.
1)
Ford has exited India. Service, spares, warranty, resale etc can be an issue. Car is 2011 model with no modern car provisions eg airbag, ABS, touch screen, screen reminders, popups, leds, etc
2)
Petrol Figo is not fuel efficient. Its image is of a costly car to maintain.
3)
Because of less driving and standing still at one place only, car has developed a host of problems, which appear to be unsolvable.
4)
Water seepage issue in the passenger compartment. Whenever someone washes the car or there is rain, water enters the driver and passengers footwell. And it gets filled up fast.
5)
Rats have infested the whole engine bay very badly. There is rat poop all over the engine. Not a single place is left where they have not left rat poop. When I brought the car home very bad meat like smell was coming from the engine. On inspecting I found out that a rat had died trapped on the engine itself .I had to pull out that burnt/cooked rat from a crevice in the engine. I think it got trapped while the car started moving and became hot faster(summers). It was trapped between the intake manifold pipes. It was a big rat and on trying to remove it ,it became very messy as burnt bits and pieces were breaking off and coming out from the cooked meat. I had to throw away my stainless steel tongs (Chimta for
Roti
/ Chapatis ) after using it for withdrawing the dead body of rat out. No tool was working in that narrow space, and I needed a giant forceps for this operation, and so roti tong came in handy. But that made my wife super angry. She fought fiercely for the whole day, but that's another story. The smell of burnt meat lasted in my gallery for a full day.
6)
Petrol filled up is disappearing somewhere because despite of not driving at all , the petrol needle after filling, comes down to "empty" within a week and as a result the car is showing a very poor average in single digits!!
7)
Car has uneven idle. Acceleration is very poor. While driving on open highway I found even after doing pedal to metal, its not going beyond 90-95 at all ! So it does not touches even 100, which is the legal speed limit on the expressway. I am really puzzled what could be the reason for car not going beyond 90 and accelerating very slowly after 65km/hr. Its as if the engine is blocked from speeding further. Its even more surprising when the manual says this engine has max. speed of 160-170.
8)
Battery is not taking charge. Its only 2 years old. But Amaron guys say its car problem not battery problem.
9)
All 5 tyres are too old and overdue for a change. They were
never ever
changed. Alignment and balancing on existing tyres was
never
done.
10)
Figo petrol engine gets really hot in city driving. Engine does not like bumper tp bumper traffic at all.
Good points about the car.
1)
Its a hoot to drive. Despite of less power on paper, it can give wheel spin at every ,and I mean every launch, if you want it. Lower down torque is good which is why it overtakes everything in the city driving scenario.
2)
Handling is the best. I don't know of luxury brands but this simple car is the best road handling car I have ever owned .Period.
3)
Tough build quality all-over and everywhere. Remember it got 4 stars (along with polo) in NCAP when they first started testing. No rattle in dashboard and interiors whatsoever, even after 11 years.
4)
I loved the simple design and subtle cuts and creases on the body.
5)
Gear box is smooth and sure slotting. Clutch is still very soft like a new car.
6)
No turbo, no touchscreen, no LEDs, no foglamps, No unnecessary popups and reminders on screen, no modern gadgets, just a plain and simple minimalistic machine. And I love this aspect of this car.
7)
Hydraulic steering is very good and feels connected and slightly heavy. It gives feeling of stability on road.
8)
Good boot space of 284 litres, much more than my old Swift and Ritz.
9)
Service history of the car is transparent and complete. I received total 8 service bills in the owners manual, so I guess once an yearly changes in fluids and essentials. Since car was not driven much, mostly oil and filter changes were done at the service centres.
10)
Proper 4 cylinder petrol engine with good low end torque works best for my kind of driving. I find 3-cylinder turbo petrols of today are impractical, more noisy and very maintenance heavy. They also don't give adequate lower down torque until the turbo spools up. Good for expressway but very frustrating in bumper to bumper traffic.
11)
Clean design and no unnecessary and weird cuts and creases on the car body. To me actually that makes this car beautiful, and Figo design has aged well .
12)
Because of compact dimensions (compared to todays SUVish hatchbacks),very easy to park anywhere, and quite easy to move about in the city.
13)
Glass area is huge .Good visibility all around, making moving in ultra crowded traffic easier.
14)
Driving seat front and back sliding adjustment is HUGE. Any tall person can sit front or behind easily. No leg space problem.
15)
Handling. Did I mention already? Handling and cornering stability is the best in class, at least in all the cars I have driven so far. I always thought its a mirage or just hype/urban legend about handling. But driving Figo has surprised me very much. I don't know if any of todays car <10lakhs have this feature.
Pictures of my Figo after I brought it home and gave it a thorough wash.
Good to see proper under-bonnet cladding, when even premium cars of today miss them to save upon costs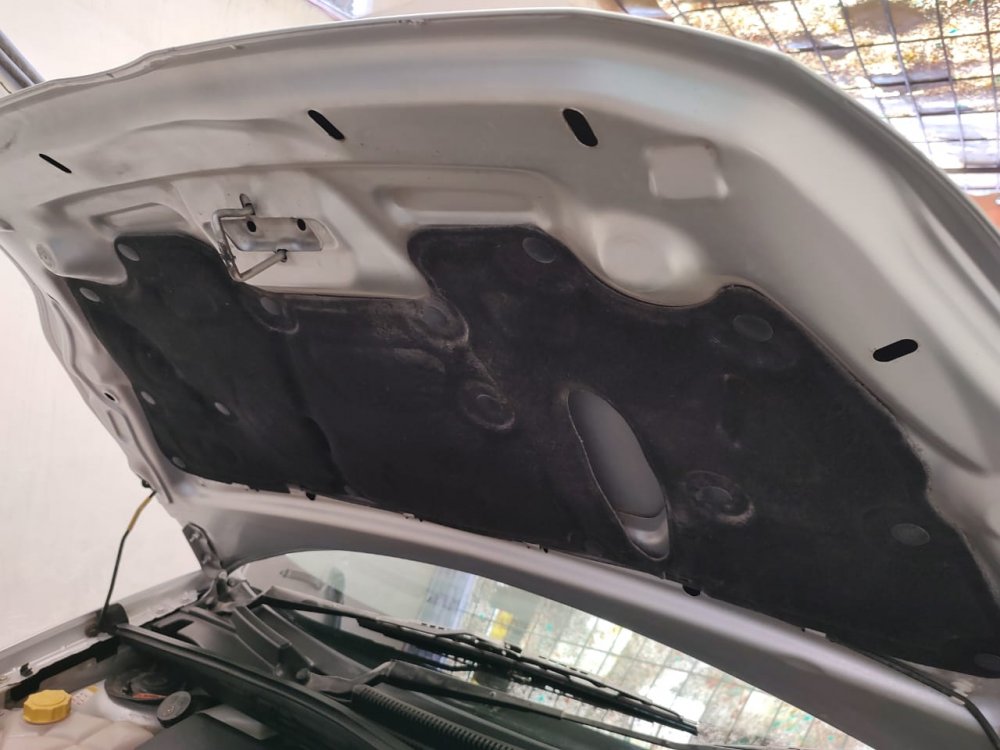 Engine bay pictures: I prefer Proper 4 cylinder engine in todays market of 3 cylinder turbo/NA engines.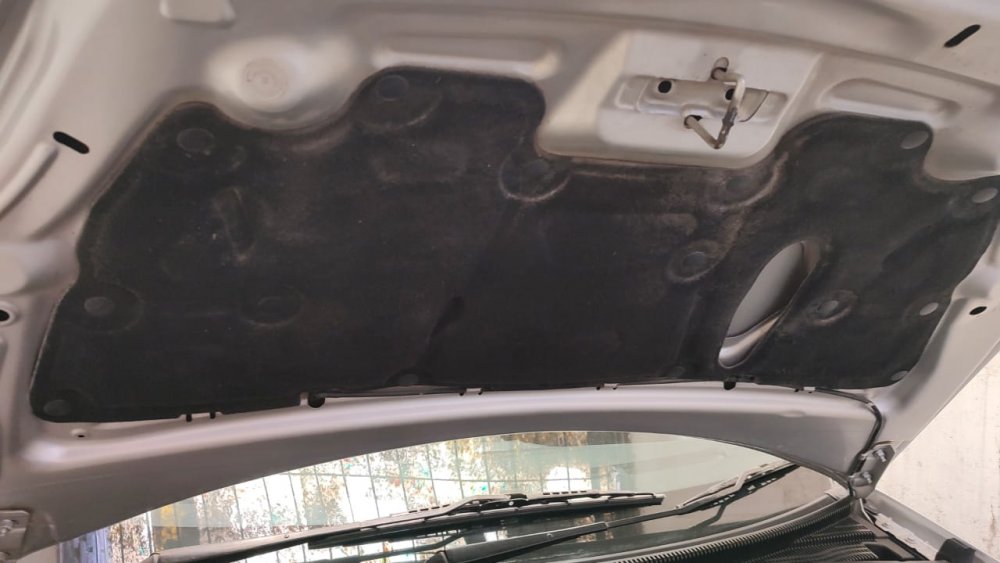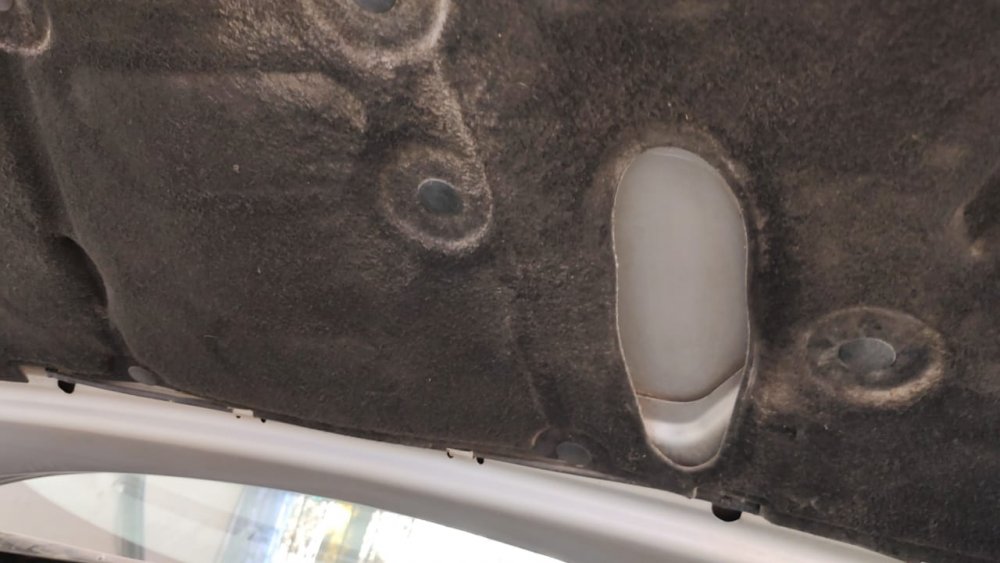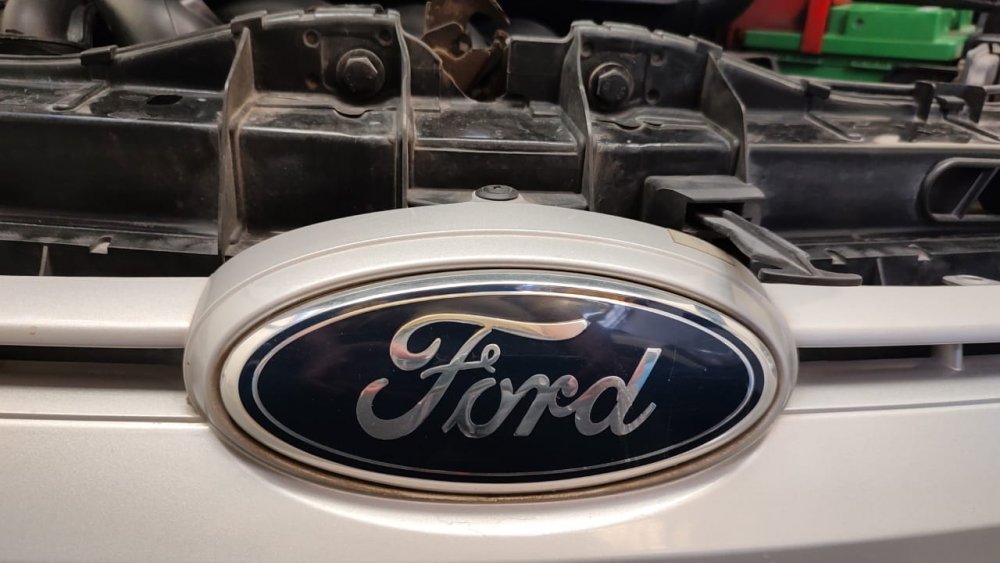 R134A gas requirement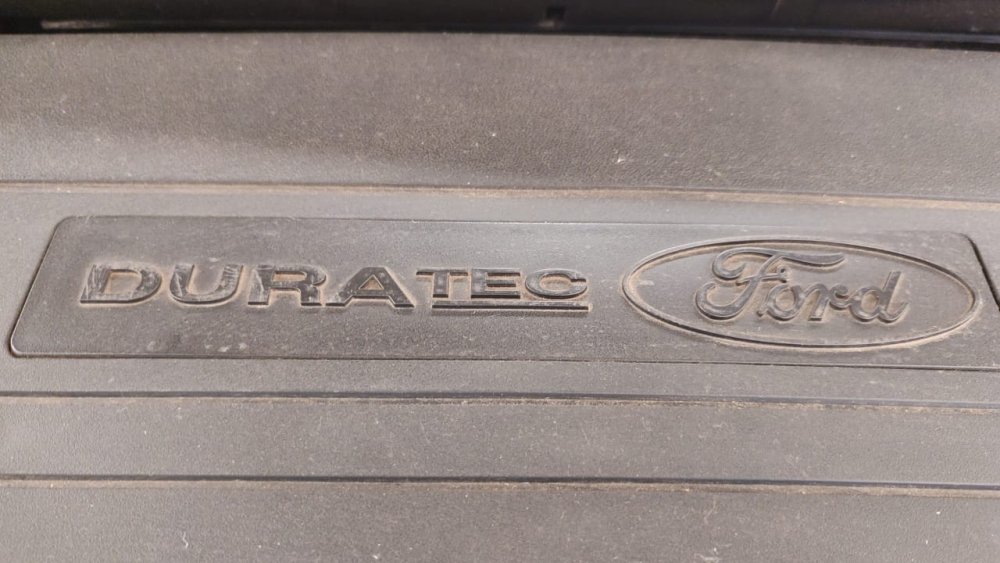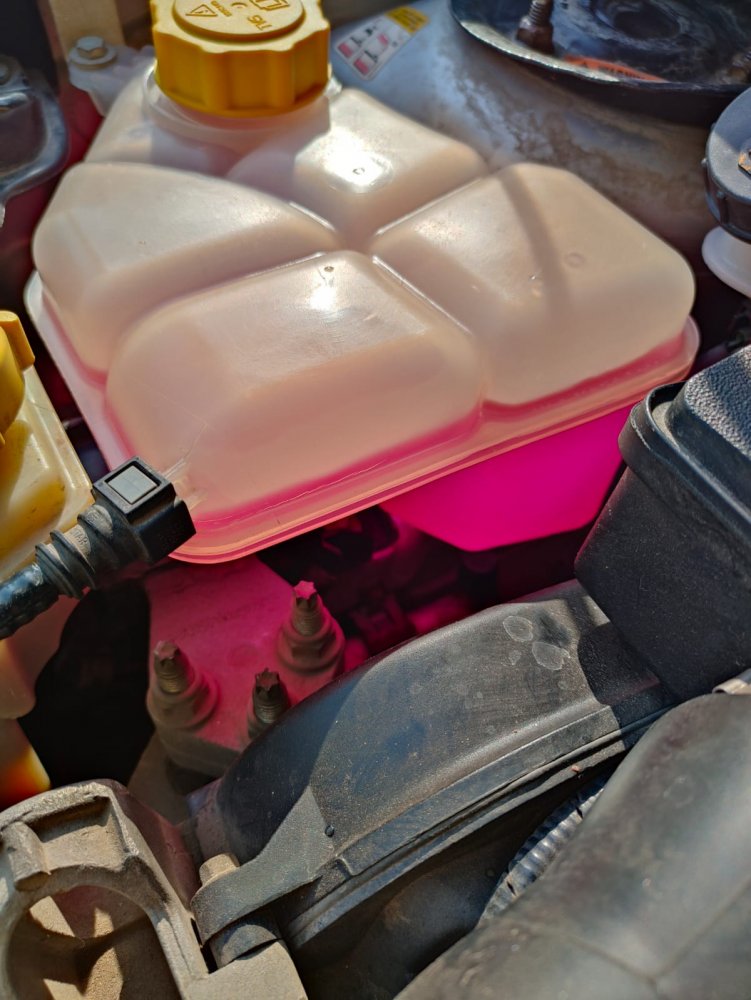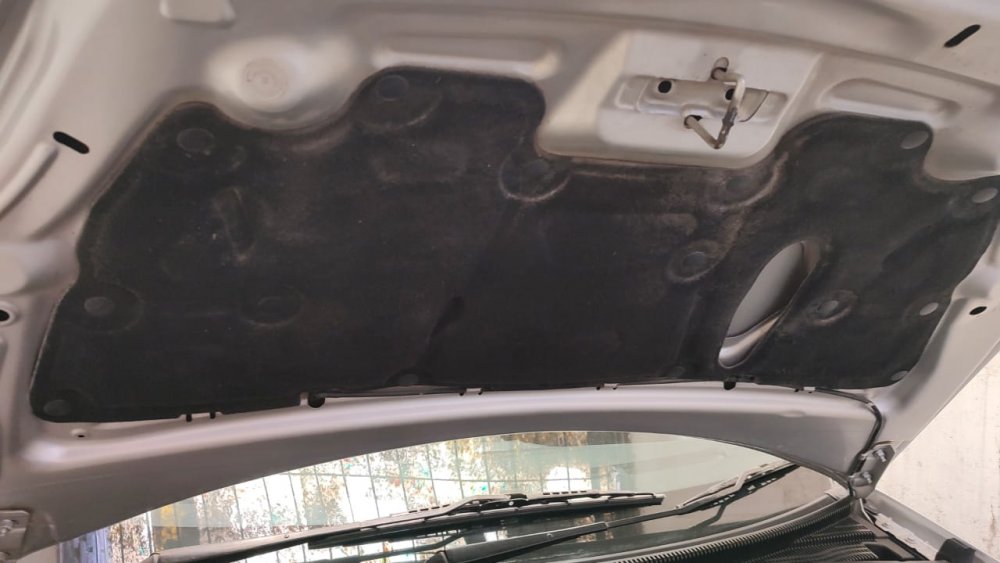 Red glow of the instrument panel. Unlike fiesta green, its red everywhere.
Condition of the rubber and plastic looks alright to me. Not much deterioration visible at least to me
Music system and clock, again red glow all-over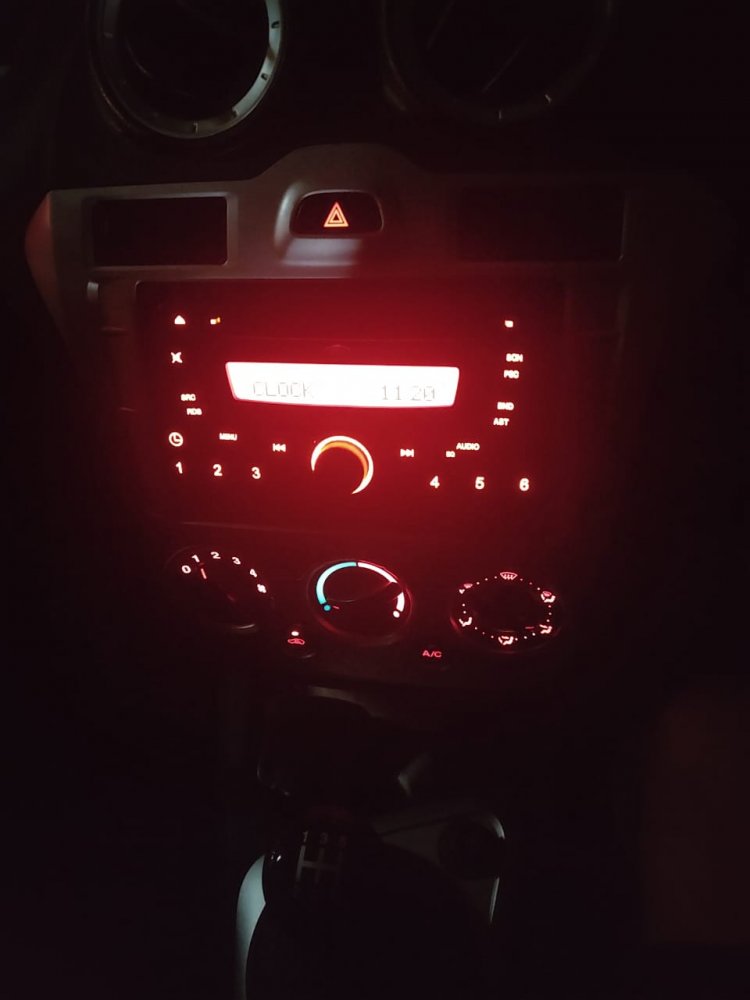 Battery has been changed once only in a decade. This one is working
Pictures of the interiors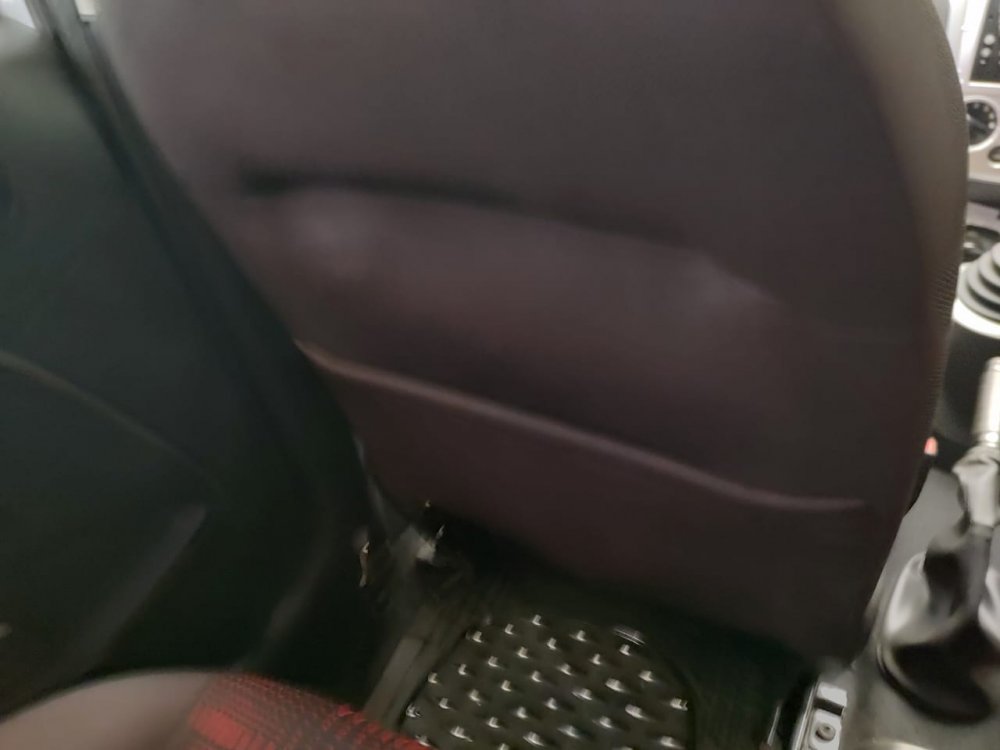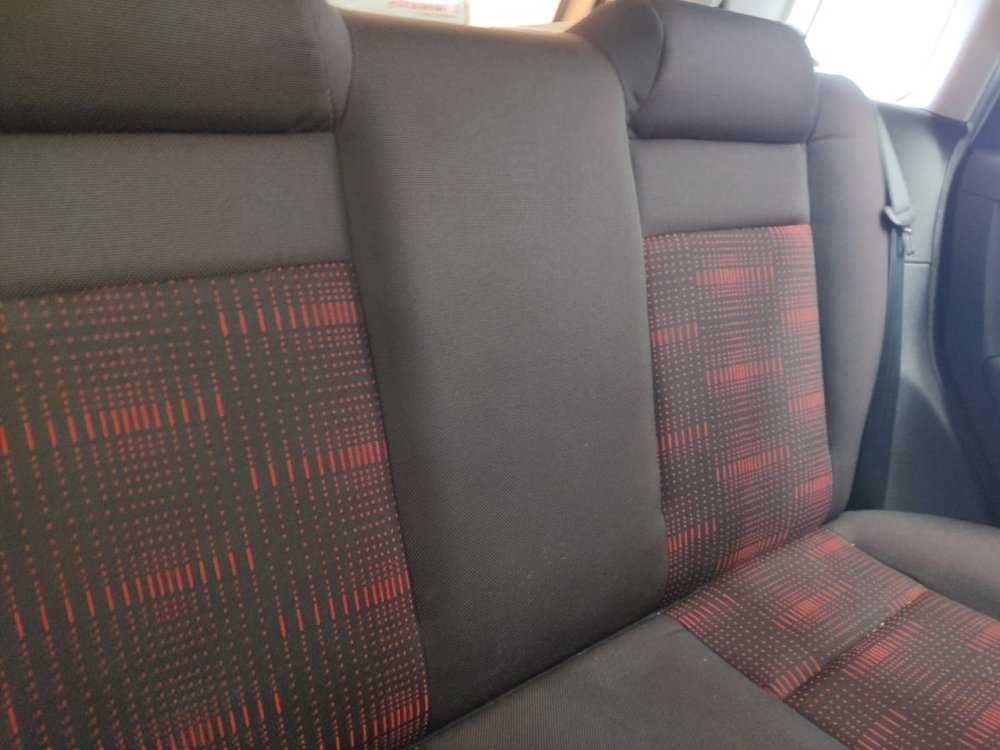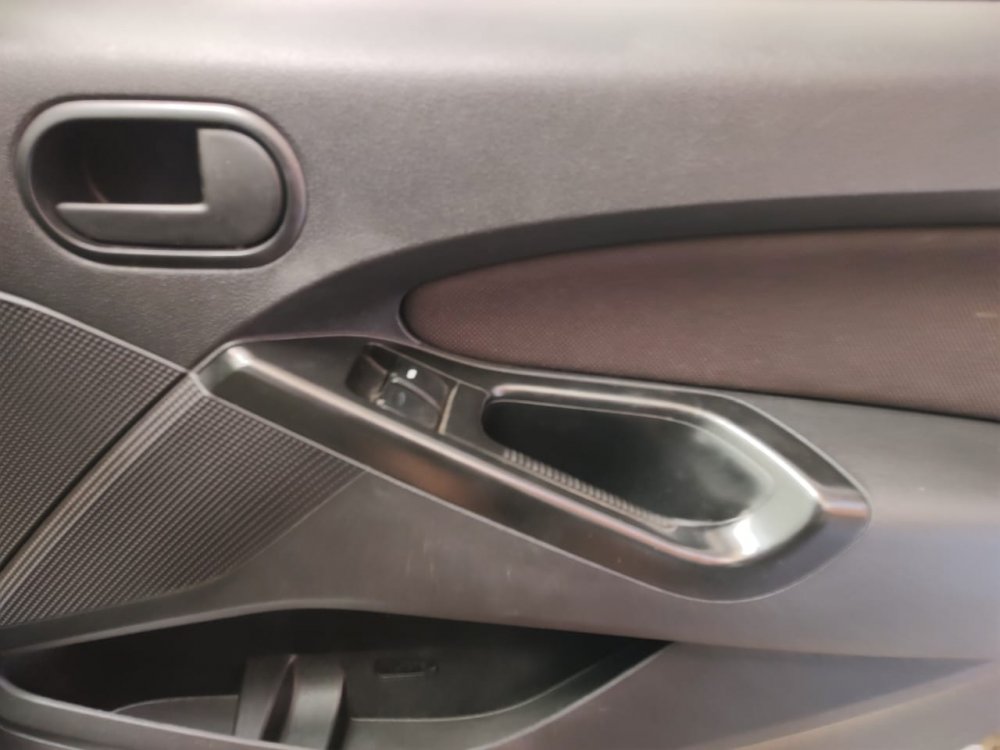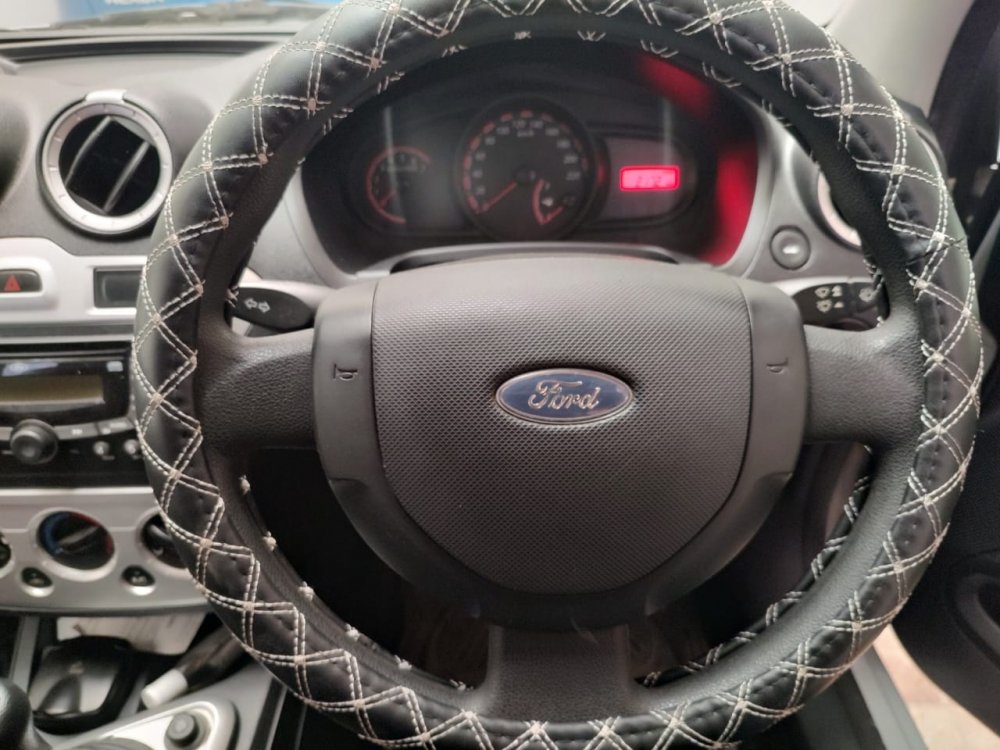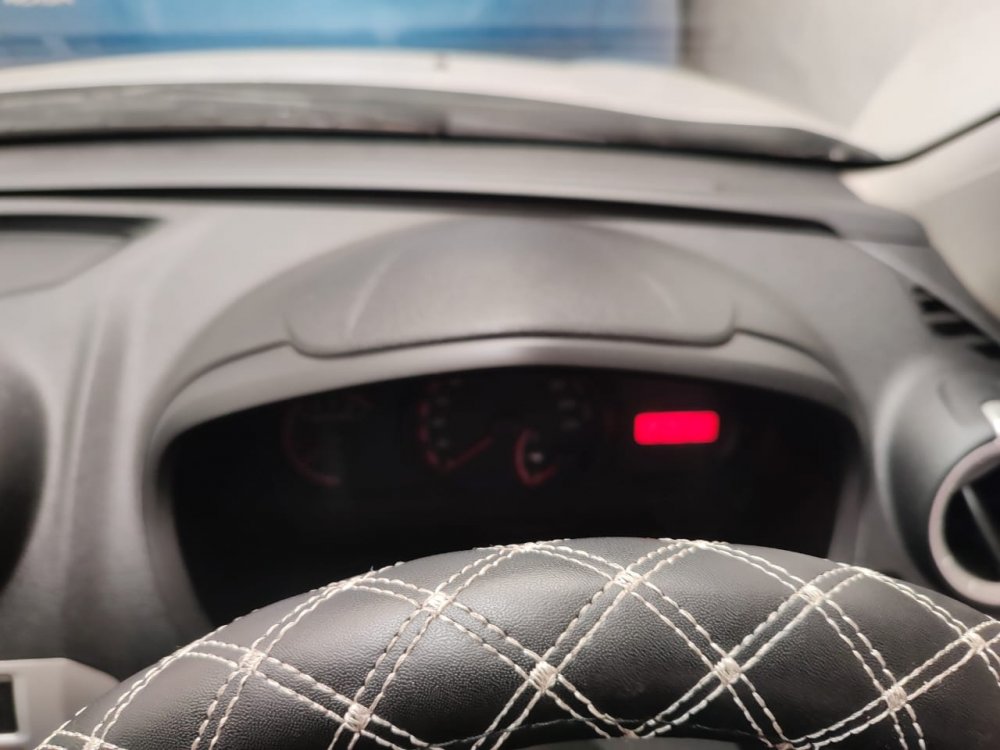 Original seat fabric held up all right, even without seat cover .Please consider it has already lasted more than a decade!!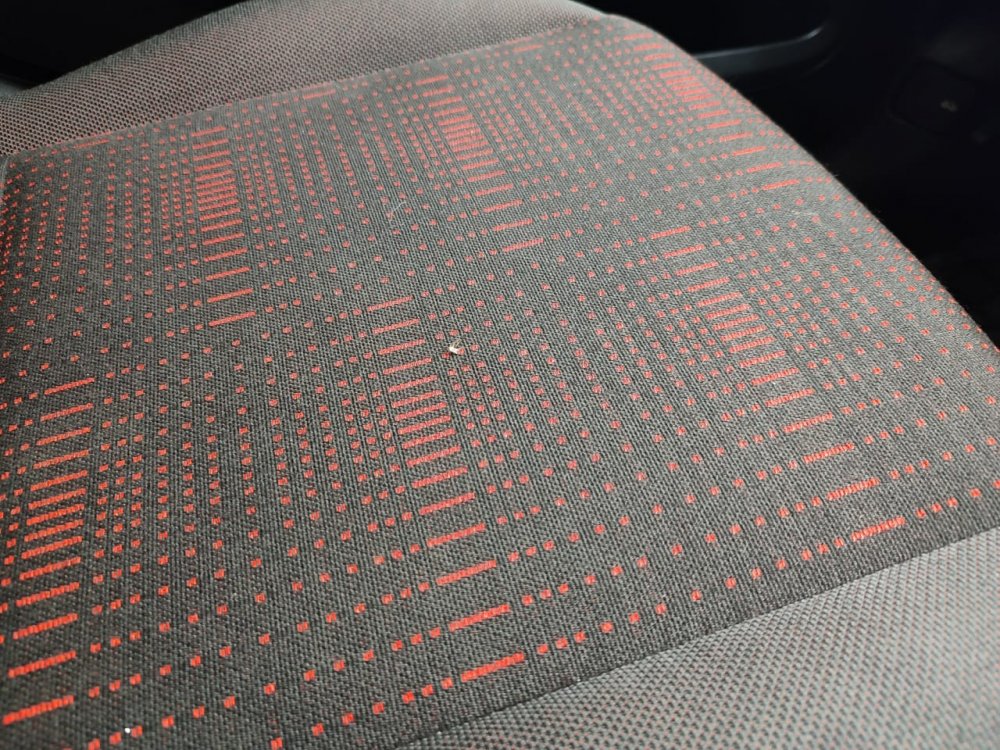 Ford had used good quality plastics. Even the knobs haven't faded after remaining parked in the sun for more than a decade!!
Boot opener is on passenger side footwell. That's odd.
Even more odd is wiper stalks on the right hand side
Condition of the tyres is really bad. Wheel covers are broken and cracked at multiple places and tyres have large bad-looking cracks all-over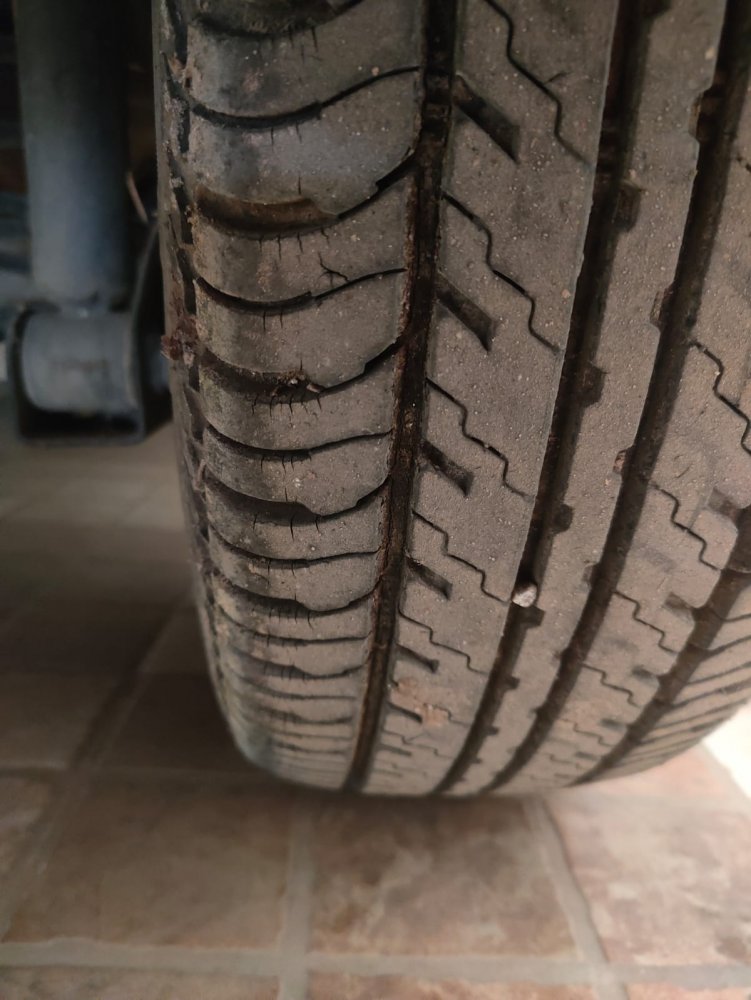 Last edited: