Joined

Jul 4, 2011
Messages

255
Likes

30
Location
So after my brother made a fair offer (the price I bought for) I decided to sell it to him and get something else. This time around, I was set on a manual though. Automatics are a bit too boring to my linking.
So with the money I got from the Magna, started looking for something below the price range so I have some money saved up instead off all going on a car.
Here it is, the new car.
1993 Subaru Liberty AWD Sedan. It's a limited edition rallye model, so got a few extras. For a car that old, it's fairly clean except for the paint on the bonnet and the rear spoiler where the clear coat is fading off. But that is expected.
Engine is a EJ22 Horizontal Boxer engine. 2.2 L non-turbo petrol
Mated to a 5 speed manual splitting power to all four wheels.
First impression of the car was that the cabin was fairly loud! Mind me, I was used to driving the Skoda and the Magna which make next to no sound. But the car was extremely grippy, no wheel spin even at a 6K rev dump! lol
Feature rich car! Came with 4 power windows, electric mirrors, cruise control, electric ariel mast etc. and the best feature of all! It's got hill hold assist. Meaning when the clutch is fully pressed and you're on a hill trying to take off, the car wont roll back until you tap the accelerator!

Anyway, I'll post pics. Took these the night I got it home, so didn't wash the car.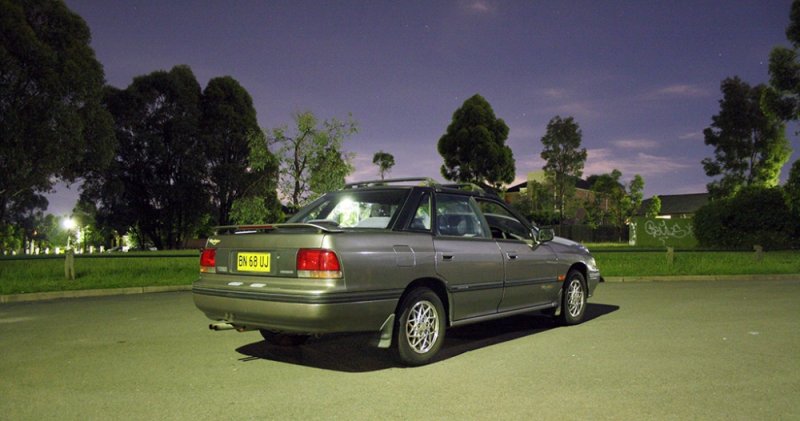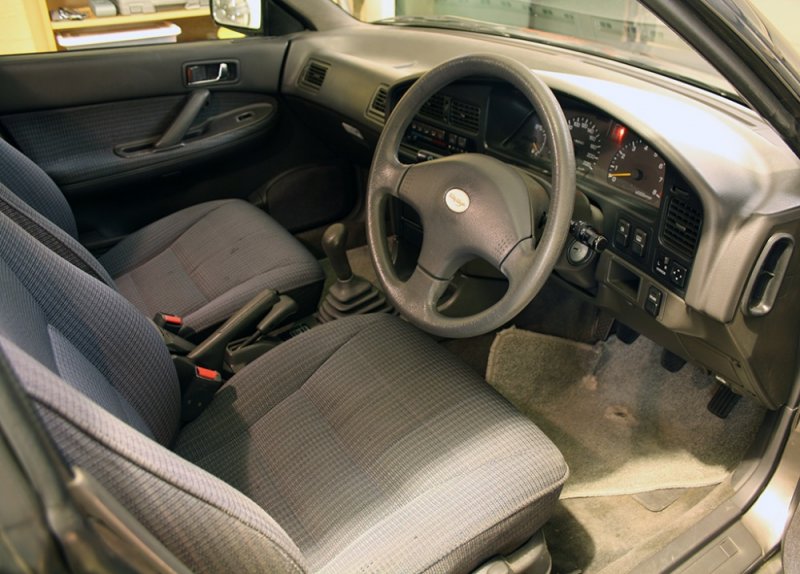 And here it is beside my old car