Joined

Sep 7, 2014
Messages

11,916
Likes

14,712
Location
Friends,
This Maruti SX4 belongs to my sister who returned from LA last night and in the morning today we went to her home to check out the condition of the stuff. The 1st thing that was in mind was the car since for last 1.5 Year this car has been standing idle since April 2013. The Tyre, rims and many other things were all covered in dust. Looked more like a haunted car!!
When I reached there the car was looking like a ghost covered in a saree

(visualize it!) so my driver took the task of removing the dust loaded cover since I am too allergic to dust (coughing etc gets aggravated). After removing the cover I saw this car peacefully asleep. We had removed the battery before parking the car last year and when we placed it back today it was discharged so had no alternative except to push it.
Oh god! exclaimed I with precisely 2 major sneezes in one go due to dust on the car as you won't expect that on a beautiful winter Sunday morning after having a good breakfast you'll need to push up a dead machine

! So my driver finally said "
Bhaiya dekhne se kuch nahi hoga...chalo dhakka lagao gaadi ko
"(Bro lets do it now..no point just seeing it come and push the car forward)!
Hesitantly, moving ahead I tried to push it but gave up

after all it was a dead car and no ways I would dirty my clothes and that too on a Sunday. So requested the security staff there to help us in doing so and help us take the car out of the basement. Man!! this was the toughest thing to do since the basement had a curved elevation. It was like pushing a reluctant elephant from behind with the fear of it rolling back! (you all know what happens when a elephant rolls back!)
Then with courage the six of us pushed it up with all sorts of slogan shouting(
zor laga ke haiya, 1-2-3-gooooo!!!
) but I was more concerned of the beehive that was on the basement exit! I thought "Why has been god so kind on me today?" and wished that these bees don't come to me to say hi! I don't want to stung by a yellow honey bee for sure and that too on a Sunday!
So after making our way out with this dead car, we left it to sun-bath in the compound and in the meanwhile arranged for a crane through my uncle as to take the car to the ASC. The crane arrived and loaded the vehicle. Total expense for it was INR 1400/-.
Once the car reached to my uncle's dealership, all the people rushed to check it as per orders of my uncle and received the estimate of INR 7.5K + taxes. The following things have been told to be checked and replaced:
1) Battery charge
2) Engine Oil
3) Oil Filter
4) Brake Oil
5) Coolant
6) Gear Oil
7) Spark Plug change
8) Air Filter
9) Fuel Filter
10) Brake Caliper Check
11) Engine Flush
12) Paid Service checks
13) Something written in poor handwriting that costs INR 350.
Enough said, Let me show you the sleeping beauty!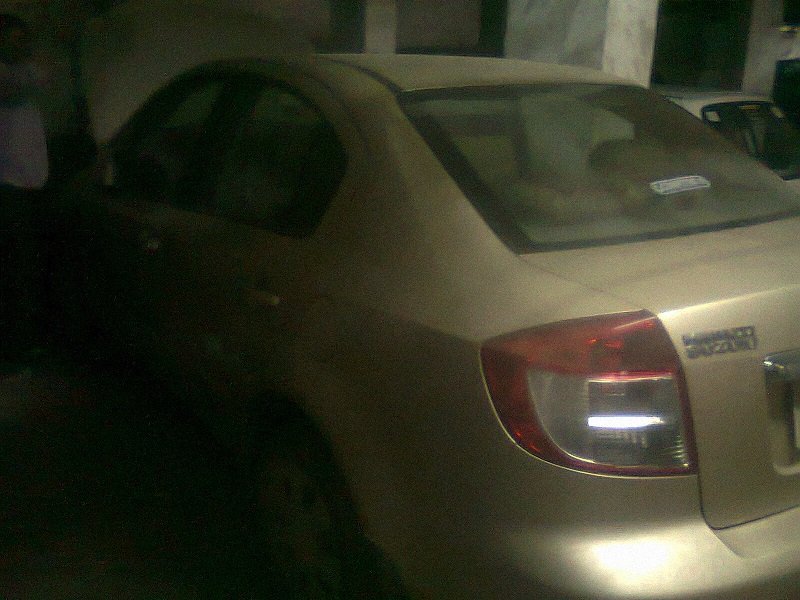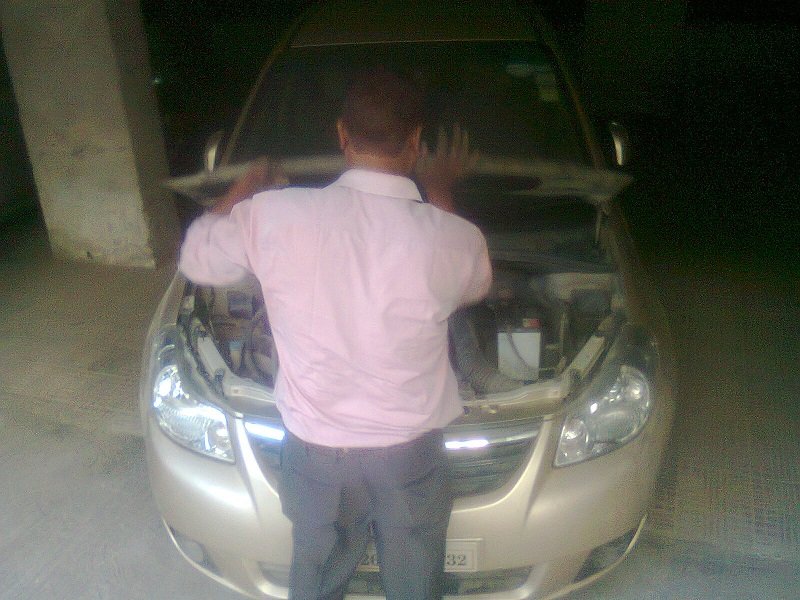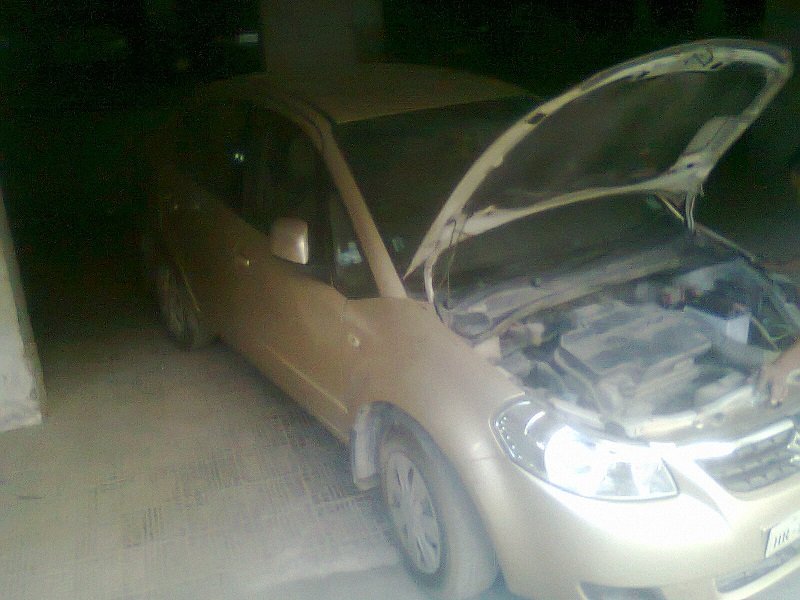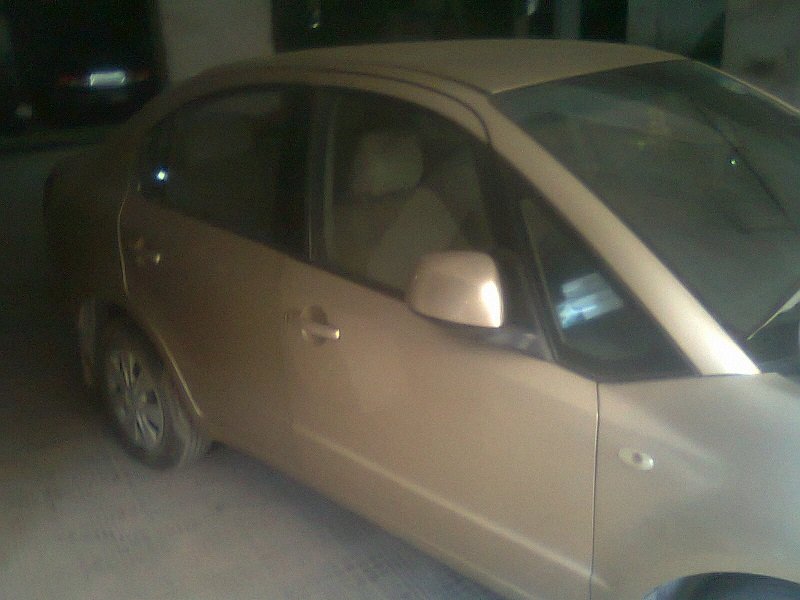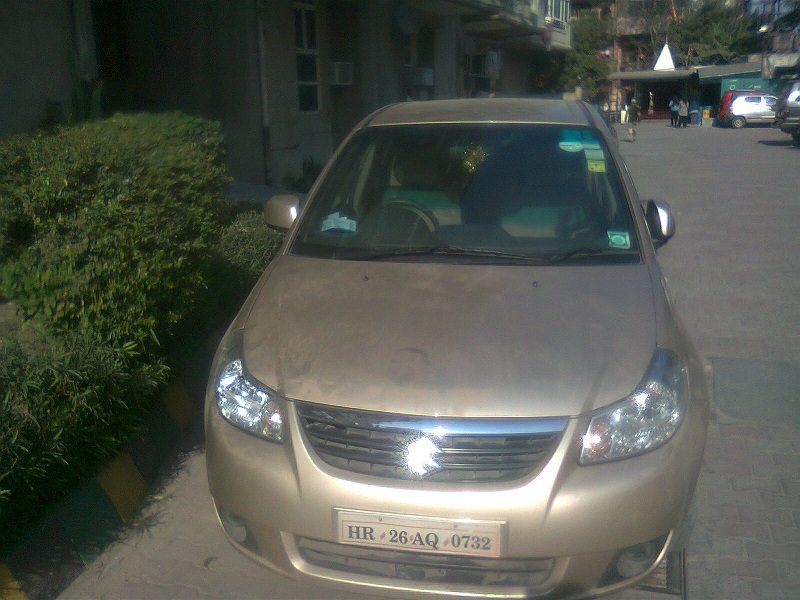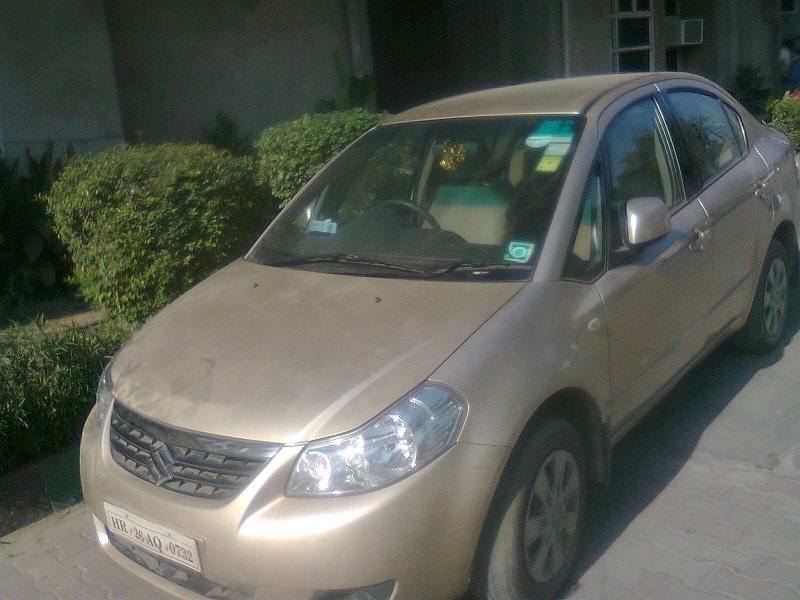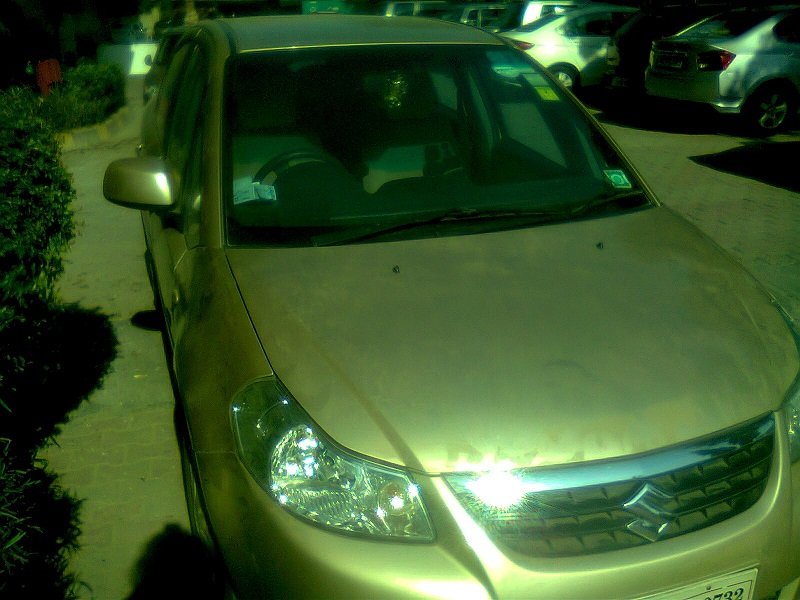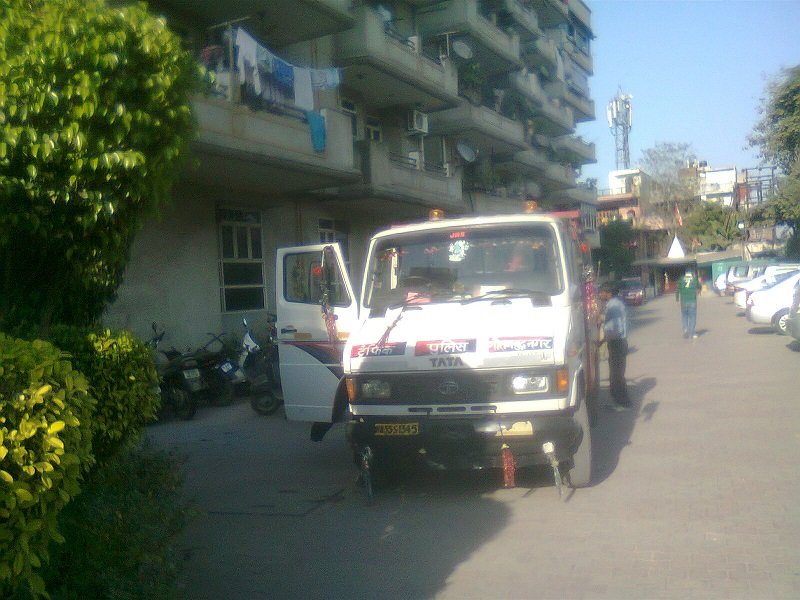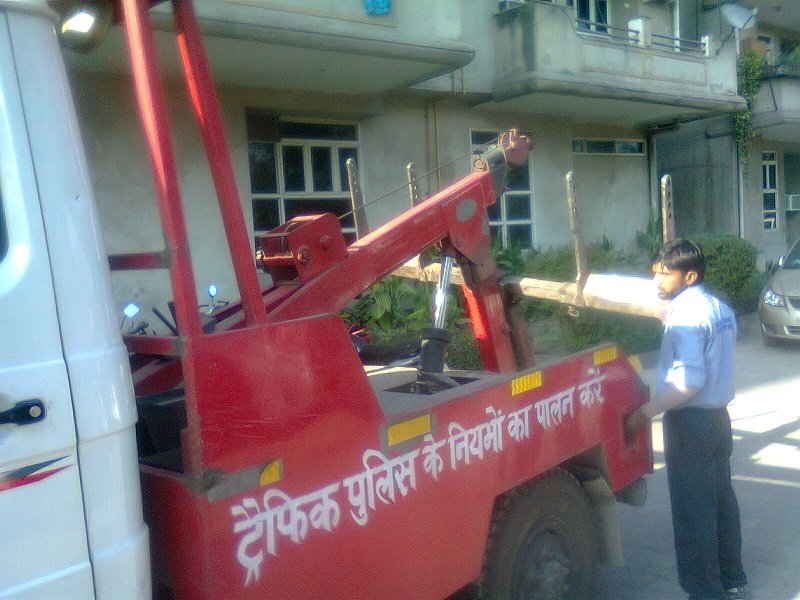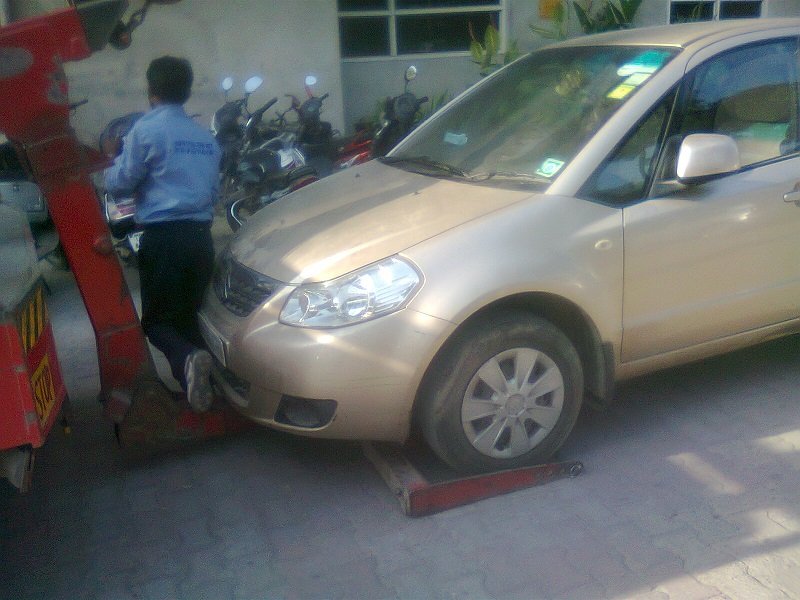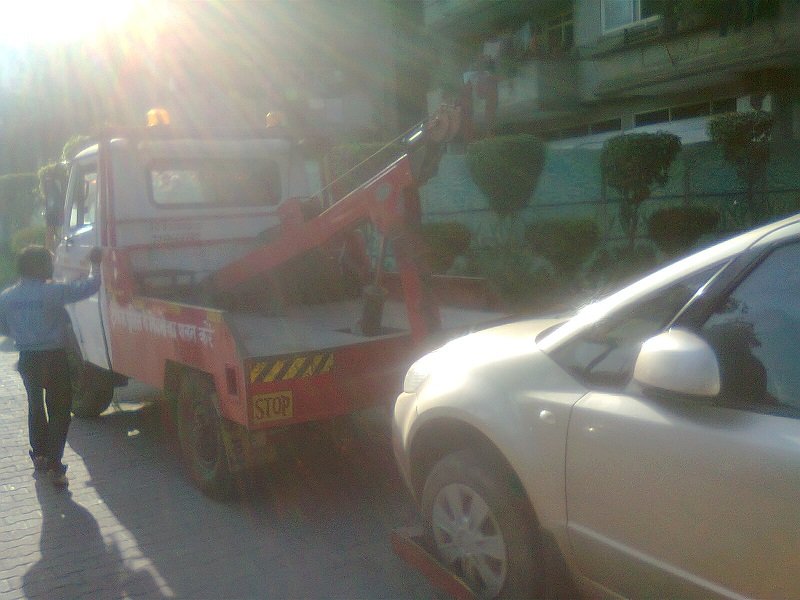 So, the car is in the workshop and I'll be seeing it tomorrow and supervising the repairs in my presence. In the evening got a call from the ASC that front brake shoes have worn out and the same needs to be replaced. I told them to let my uncle check the same tomorrow and then we will go for changing it.
This car from now on shall be in my custody. It was a battle of practicality over personal preference! Hence, the petrol head in me woke up and I suggested that this car needs proper care so should be given to me.
So friends, anything that you all may like to add apart from above list then mention it below!
Next report on the car tomorrow!
Regards
Akash