3,35,000 Posts. 12,000 Petrol Heads and 5 truly unforgettable years. Enthusiasm is the word that aptly describes spirit of The Automotive India. A community sustained by a massive group of likeminded people who are always willing to learn and share about automobiles. After all, who else will stay awake till late night only to help an unknown person safely take the delivery of his brand new ride next morning? Who else will skip that official meeting only to catch the live updates of a new car launch? Who else gets paid by their company only to discuss automobiles during office hours on a red and white colored website?
Of course, The Automotive Indian to whom we dearly address as a TAI-Ger. The Automotive India domain was established way back on November 25, 2008 with the release of a beta version on basic platform. In 2009, we decided to make a major transition by sacrificing a significant amount of data and moved onto an entirely different forum website on which I am writing this today. This re-birth of The Automotive India is labeled as "New Generation of The Automotive India" (NGTAI) that's now ideally 4 Years old. 2013 has proved to be an exceptionally remarkable period in the history of our portal with several firsts (including exclusive scoops, coverages and road test reviews). Though there are a few things that I would like to particularly highlight:
> We're the first fully-independent online portal to physically hand over a car of the year trophy:
TAICOTY 2012
.
> We undertook first international assignment sometime back:
Exclusive Report: Global Hyundai Club Invitation, South Korea
.
> We are nominated for "Website of the Year" once again. Note that TAI already holds the title of "
Best Website of the Year – 2011
".
New Year indeed claims to be a more promising one. But wait, we are not going to leave 2013 without creating another couple of significant milestones either.
Here's a sneak preview of what's coming up before December ends:
> Much awaited new stickers set:
Sneak Peek! Prototypes of TAI Stickers
> A major overhaul of the website. More details on this will be shared shortly.
'Thanks' in any form will be small to the members for support and blessings they've showered on us all through but our sincerest gratitude to everyone out there.
Also, a round of applause for team members (former and existing) who strive to preserve the values and standards of TAI: Adam, Akash, Amit, Gaurav, Neeraj and Vishwas.
Buckle up. Great times waiting ahead.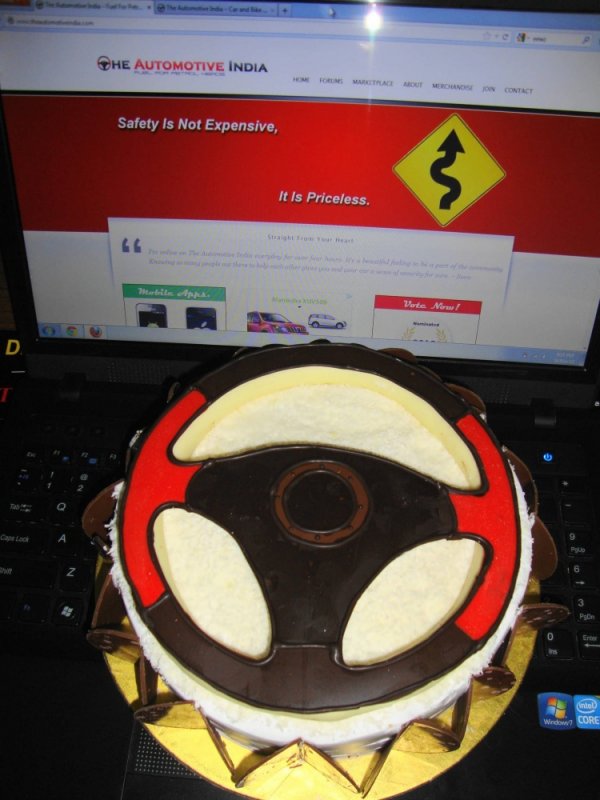 ​