NEW CAR IN GARAGE
TEASER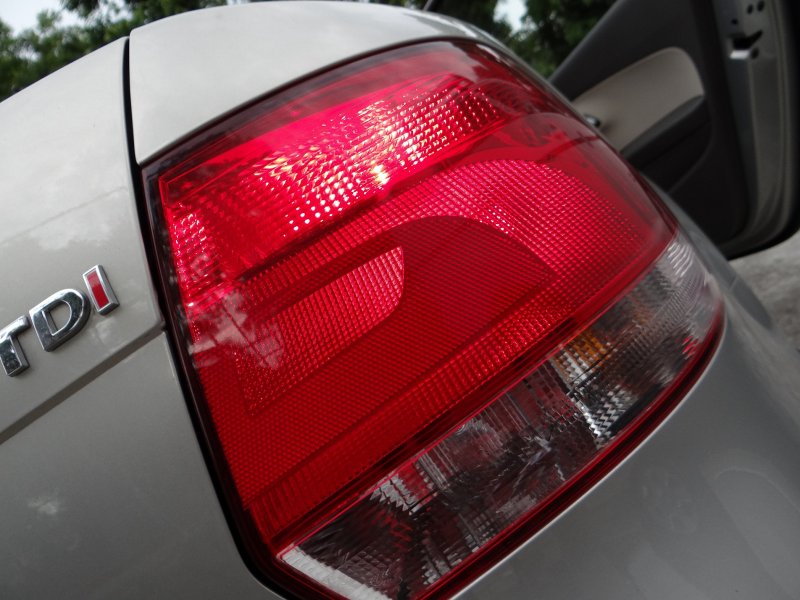 This is my first attempt at writing a thread, so apologize me for mistakes and errors.I will put my best efforts in this ownership thread.The thoughts and opinions are thoroughly based on personal experience and may differ person to person.
So it's time to grab popcorn and cold drinks and let the story unfold.
MY OTHER CARS WHICH MY FAMILY OWNED/HAVE:
1
. Maruti Suzuki 800 Std- Non AC
(1996-2005)
2
. Tata Indigo LS TDI
(2005)
MARUTI 800
800 came to us when I was just a year old. It had 5000kms on the odo as my dad got it from our family member. White in colour and 8 months old, and almost brand new. 800 has taken us across 85000kms in its 9 years of service. It took us across Jammu, Mhow(MP), Wellington, Kerala, Nashik, Assam, Nagaland, interior parts of Uttarakhand with almost no roads, Nepal border and finally ended her beautiful journey in Yol(HP).
Now you may be wondering, almost saw entire country but how come? My dad is in IND ARMY(INFANTRY). We move on from one place to another in period of 2-3 years. I spent my childhood in 800 covering 10-12 hours of journey in high altitude Himalayas with carrier attached to roof with suitcases and bags inside. We did not face any major issues apart from tyre punctures, coolant leak.
Sold off the 800 to a MES engineer for 45000Rs, though we were looking for 50k. Now it was time to upgrade to sedan class.
TATA INDIGO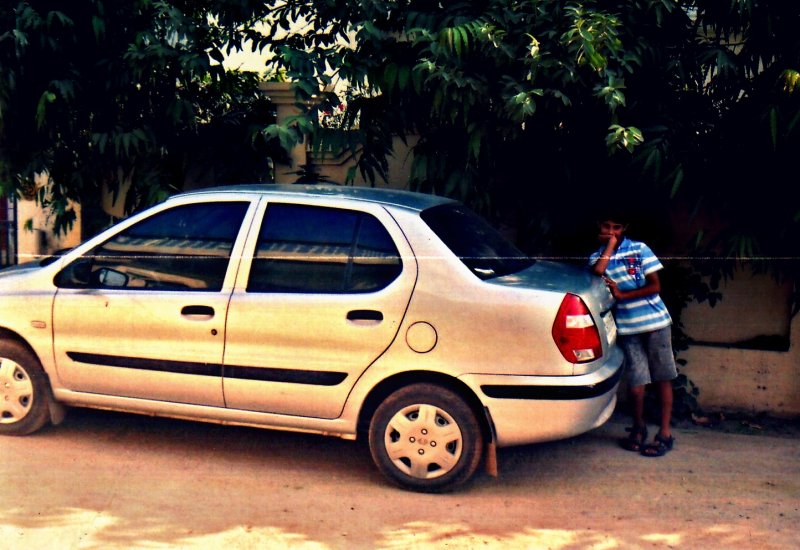 Our search for a new car started in 2003 when my dad got posted to DHARCHULA(Nepal border).
It was late 2002(December). My dad was posted at DINJAN(Assam). I was studying in 2nd standard and came back from school. My dad brought autocar magazine for me from office and then i saw the photos of INDIGO. Lime Green shade LX model, I loved it, so did my dad. It was just launched as far as I remember in December end of 2002. She was all over the news channel, magazine reviews, bill board advertisements. We went for some shopping to dibrugarh(60kms and only place for shopping) and while returning back, a brand new silver indigo with black tint windows zoomed past us and dad got so excited to have a look that he tried to keep 800's pace with it. Dad clearly decided that this is surely our next car.
Then came the news, my dad got confirmation about posting to Dharchula. Packed up, truck loaded with household stuff, 800 and boarded Rajdhani Express from Tinsukia for our grandpa's home in Chandigarh.
My dad called unit offrs in dharchula and asked them about what to bring and what about the car. Mostly many of them had 800's, Omni, 2-3 santros and zen. They clearly told us about not to buy any new car as the journey from Haldwani or Barielly is 10-12 hours consisting of high mountains coupled with causeways full of stones and water during rainy seasons, single lane roads with potholes.
And strictly told us not to buy diesel car. Disappointed with this, planned to upgrade our good'ol Maruti 800 and pampered her with Amazer XL Radials, engine tuning, suspension upgrade, denting painting, bulbs upgraded, pioneer cassette player with tweeters to keep us active and entertained during our long journeys.
Our Neighbour bought indigo diesel and we even got a ride in it and felt like a limousine but had to live with our 800. All set and started our journey from Chandigarh-Roorkee-Nainital-Dharchula.
We stayed there for 2years and during summer breaks with no ac, no boot had to struggle traveling in it, traveling all to Punjab. Thought of upgrading to Indica but decided to change our car during next posting.
Years passed by checked all the car in 4-7lakhs category from newly launched Getz, Ikon Flair, 1.6nxt, Corsa, Accent and Esteem, by then dad got posted to Dharamshala, yol (HP).
One final decision was to be made between Ikon Flair, Fusion and Indigo. People suggested to stay away from Ford due to its non-availability of parts, costs of Spare parts and our Army Postings which not allows us to take any fancy vehicle. So we decided to stick with Indigo and Planned to buy around Sept-Nov(2005).
It was a lovely morning in Jalandhar and while reading Tribune newspaper, saw an AD of Ikon Flair in Panther black colour with new styled bumpers, some facelift changes. What attracted me was the mean look of the nxt styled bumpers added to the flair model. Along with dad, went to the ford showroom and immediately considered it as a buy no matter what anybody says. My friends had ikon and even I wanted that.
Went to Bhagat Ford to book our ikon but to immediate next was the tata showroom with the newly launched BS3 TDI version with some upmarket gadgets offered on SX and some minor changes to the existing model. It was a really tough situation but we had to consider the Indigo.
REASONS:
Diesel model at same price over the petrol ikon.
Tata Service station was just 25kms from Dharamshala whereas for Ford, one has to come to jalandhar(4hours).
Cost of service and spare parts and can be repaired by a roadside mechanic in case of any emergency.
PURCHASE TIME
Booked Indigo LS Tdi (Arctic Silver) from Metro Motors, Ambala through CSD. On-road price came to 4.75l INR inc registration, insurance, tax coupled with autocop remote lock, dealer fitted front xenos power windows, Sony Xplod Drive-S CD player with co-axial 350 watts 6 speakers( Still beats some pioneers and sonys of today).
Dad got posted to Manipur leaving behind us with Unit driver and Indigo.
She enjoyed her stay in Jalandhar and covered 40000kms in 3 years.
35000kms
It was time to move to Mhow (M.P) and gave her some love she needed. Pampered her with Germ kleen treatment, new window tints and exterior detailing.
Started from Amritsar and covered 1400 kms and she didn't disappoint us.
Jaipur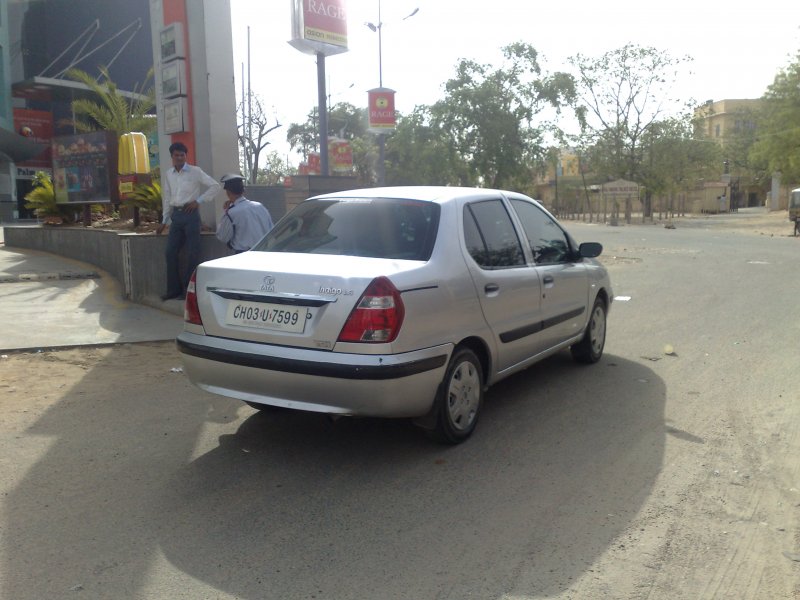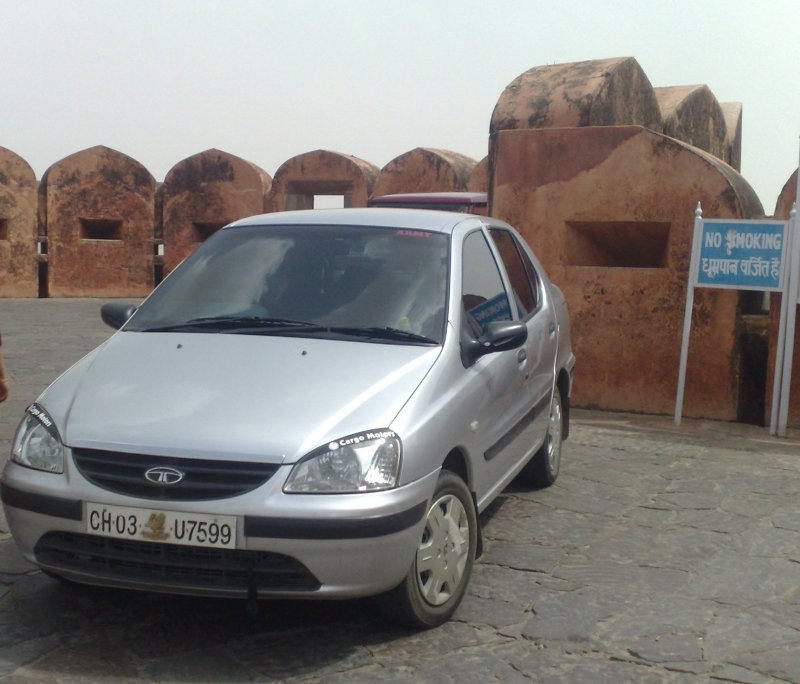 TO BE CONTINUED