Joined

Nov 7, 2013
Messages

1,349
Likes

1,026
Location
Trip to Gavi
Gavi [
official web site
] [
Gavi Kakki Eco Tourism
]
Date 20-Aug-2019 (one day trip) [7am to 7pm]
Route Map Attached. Pathanamthitta, Angamoozhy, Gavi, Vadiperiayar, Paruthumpara, PineForest, Valanjavattom Waterfalls, Pathanamthitta.
Gavi is an eco-tourist spot in Kerala which has widely become popular after 'Alistair International' the world acclaimed tourism major listed it among the leading eco-tourism centres and one of the must-see places in India. A must visit place for all nature lovers as Gavi is preserved in its natural scenic beauty untainted by the mighty hands of modernity. Gavi is mainly known for its wildlife. Endangered species including the Nilgiri Tahr and Lion-tailed macaque are often sighted at the outskirts of Gavi. Kerala's very own treasure elephants can be sighted abundantly. If you are the bird watcher, Gavi is the place for you. With more than 260 species of birds including the great pied hornbill, woodpecker, and kingfishers, Gavi is a heaven for birdwatchers. A splendid spot to be visited at least once for all those who love nature.
Lot more photos, and travelogues are available about Gavi. Why we can't explore it ? Gavi is having the cleanest and best air in India (as per survey).We decided to explore it on Tuesday, 20th August 2019, a days trip. We took a package tour, as we are not familiar of the forest procedures, check posts, terrain, sight seeing places, locations having wild animals etc.
Forest Range Office,
Goodrickal Forest Range,
Angamoozhy P.O,Pathanamthitta,
Kerala
collect the Entry Tickets from the Forest Range Office at Angamoozhy.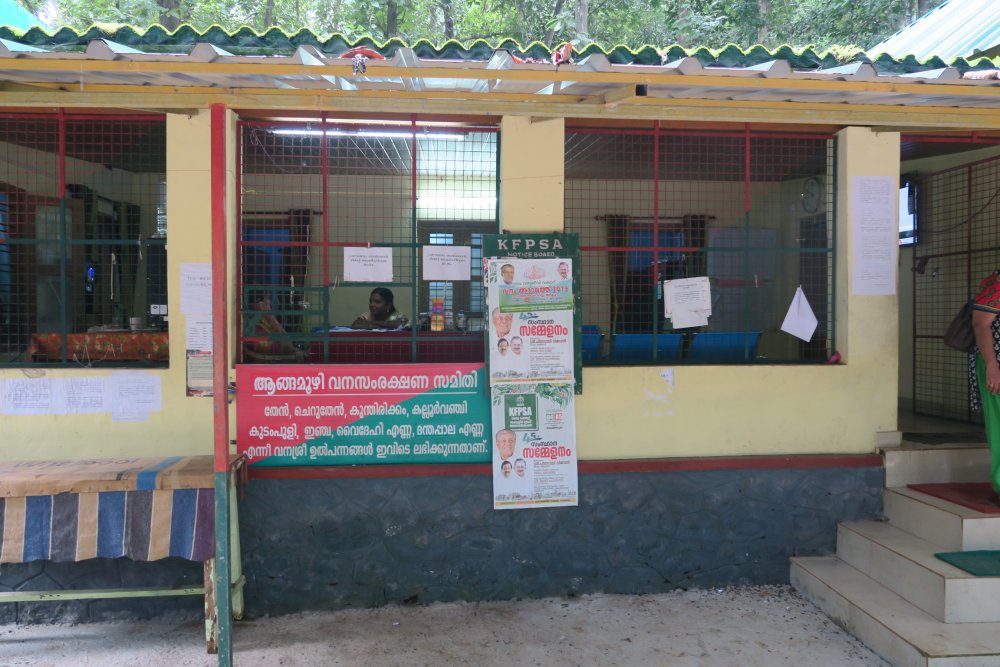 Packaged Tour provides Breakfast at the following center.
Vehicle Ready.
Team Ready.
Set to Go.
Last edited: