So the journey began in July 2011. It had only been a year since i bought a honda city vmt but i could hear my left knee curse me everytime i was stuck in a traffic jam. The rising petrol cost and the need for an automatic to deal with the city traffic were the excuses i gave to convince my family we needed a new car. But that was just for them. For me the reason was pretty simple. I WANTED THE SKODA LAURA.
So from then on it was pretty simple. Walked in to the dealership, haggled for the best deal, went through a few sleepless nights trying to decide which trim and finally booked the laura elegance with DSG.
Within two weeks my first child out of wedlock was delivered to my house

. The first few months i just spent soaking myself in all the luxuries the car offered. It was a breeze driving this car in the city and on the highways. The
gearbox
is so intuitive it almost felt like i made one of those tsaheylu connections (avatar terminology). The torque is delivered so low down that you hardly see any turbo lag. The upshifts are seemless while the downshifts occasionally can be a little jerky. As this is a wet clutch type of dsg the failure rates are significantly low (compared to the superbs 7 speed dsg).The
engine
can be a little noisy but this might be because this was my first move into the diesel planet. But i've compared it to my friends vento tdi and i found my car much quieter. The noise that can be annoying at times also suddenly becomes music to your ears when you really push the car hard. Also felt nice to boast about the fact the the audi a4 has the same engine with an inferior gearbox. The
ride
was perfect in the sense that you get the right balance of sportiness and comfort. High speed stability-check,Cornering abilities-check, absorbing bumps and pot holes-check, good ground clearance-check. The only grouse is the large visible gap between the wheel arch and the tyres. The car almost looks like its on stilts sometimes. The
steering
really lets you connect with the car and gives you this reassuring feeling when you are in the drivers seat. It also feels brilliant as its compact yet chunky to hold. The best part of the car is probably its
interiors
. Subtle yet opulent, elegant, plush, opulent, roomy,...im running out of adjectives here. It really is all that and more. The lack of steering controls, usb connections really annoyed me but i managed to rectify that later( you'll find out how).The cars
fuel economy
is one of its main USP. Considering the size of the engine and the power it delivers the FE figures are mind boggling. I consistently get around 11kmpl in the city and around 16kmpl on the highways. Drive with a light foot you can easily get around 18kmpl. Im going cut short my review here as this car has been around for a while and you've all probably heard what i've written a zillion times. So let me move on to what i've done to this beast over the last two years.
VCDS ACTIVATED DRL's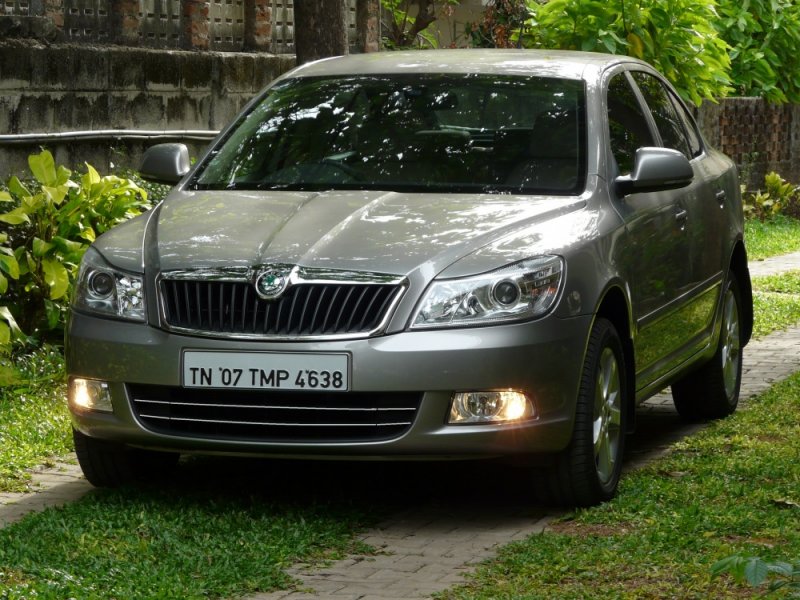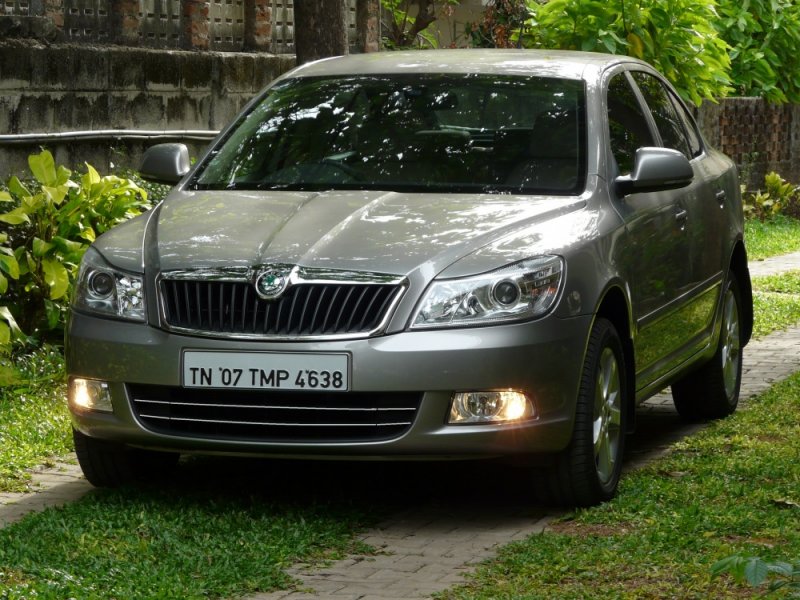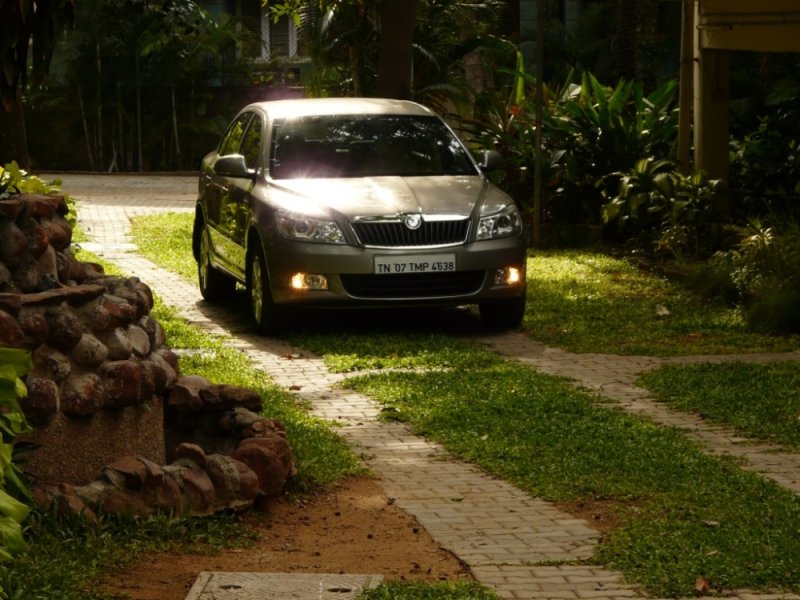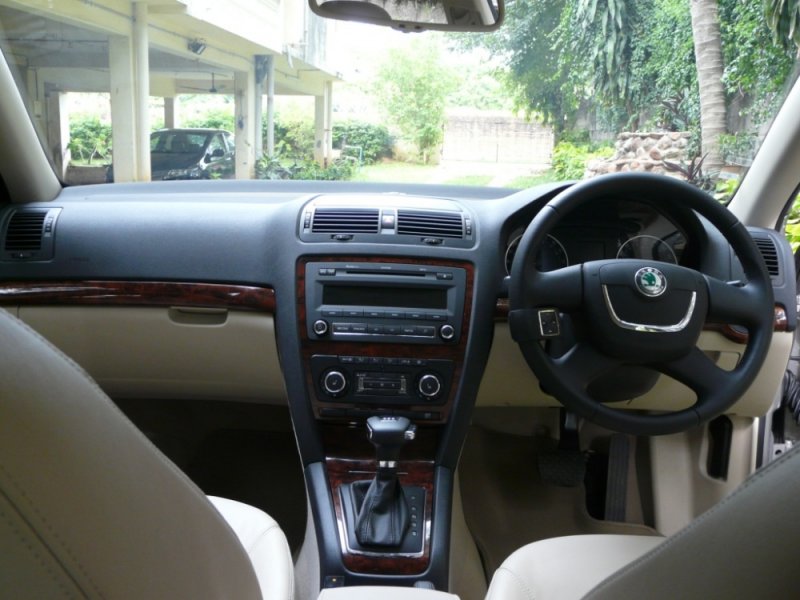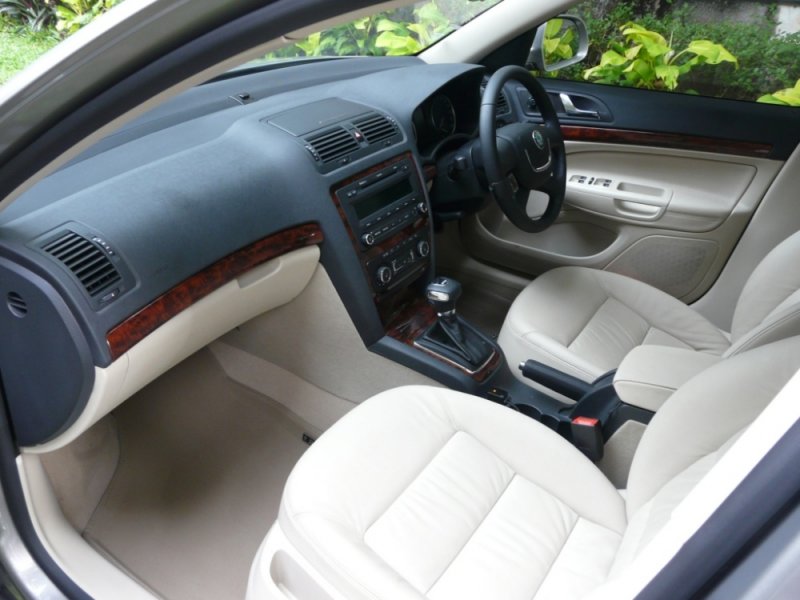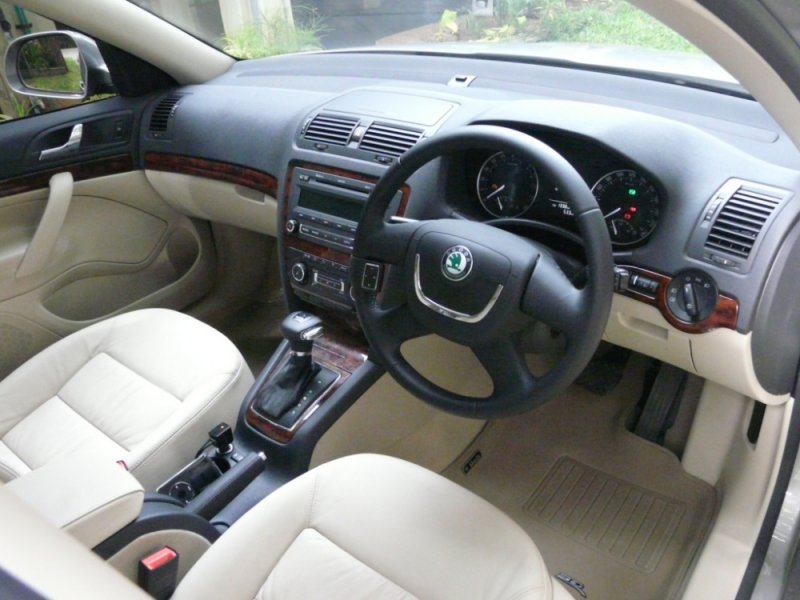 It started with me regretting the fact that i hadn't gone for the Lnk trim. Multifunction steering wheel, maxidot, tyre pressure monitoring system, front parking sensors, xenons, electric memory seats, extra airbags, two more speakers, touch screen music system, hydraulic brakes etc etc. Biggest mistake of my life not spending that extra 1.5lakhs. What was i thinking?? So the research began. Started going through briskoda, vw forums, indian forums and found out that many of these features could actually be retrofitted. I was skeptical though to say the least. With skoda's notoriously poor reputation in the A.S.S dept i knew the risk wasn't worth taking. I decided i wouldn't do anything that would void my 4 year skoda shield warranty. Just when i was losing hope, god gave me a little wink and i found someone within skoda who was confident enough to help me with these mods as long as i could assure him that the products were all oem. And there began my journey in converting my plain jane elegance to a bling king Lnk. I do believe a picture is worth a thousand words so ill let the pictures do the talking.
MULTIFUNCTION STEERING WHEEL WITH PADDLES
SKODA BOLERO RADIO WITH OEM SKODA/VW 9W7 BLUETOOTH KIT
MAXIDOT HIGHLINE INSTRUMENT CLUSTER AND CRUISE CONTROL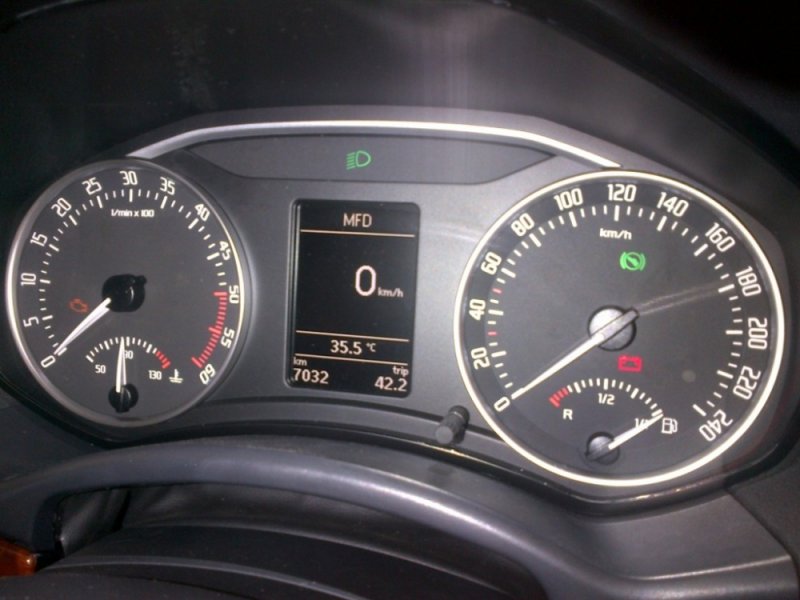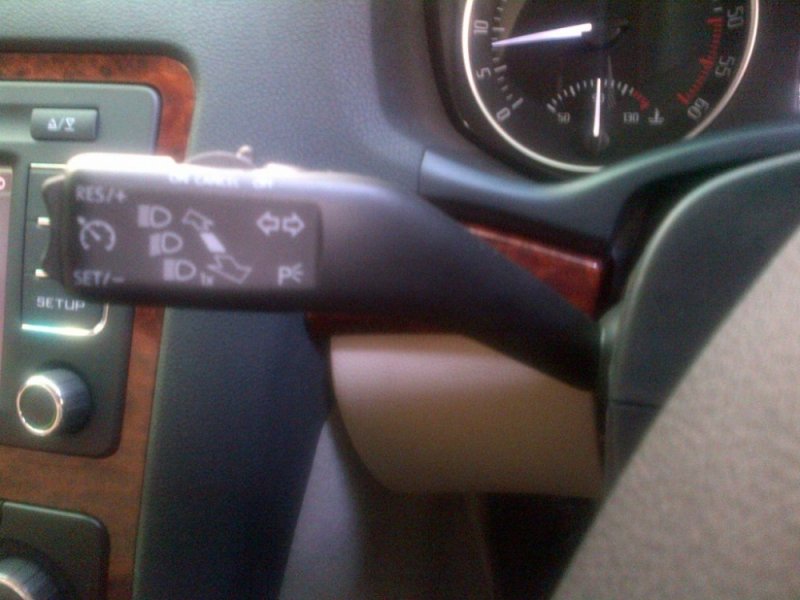 TYRE PRESSURE MONITORING SYSTEM , AUTO LIGHTS AND FRONT PARKING SENSORS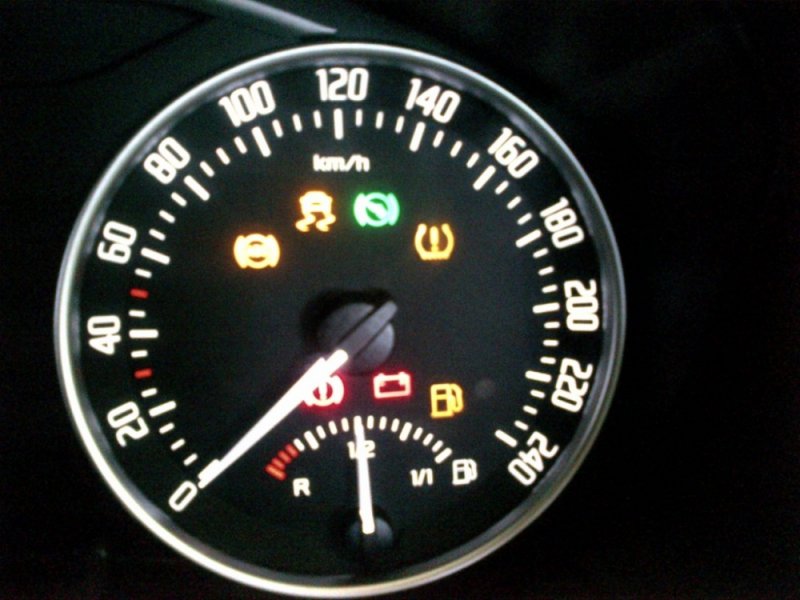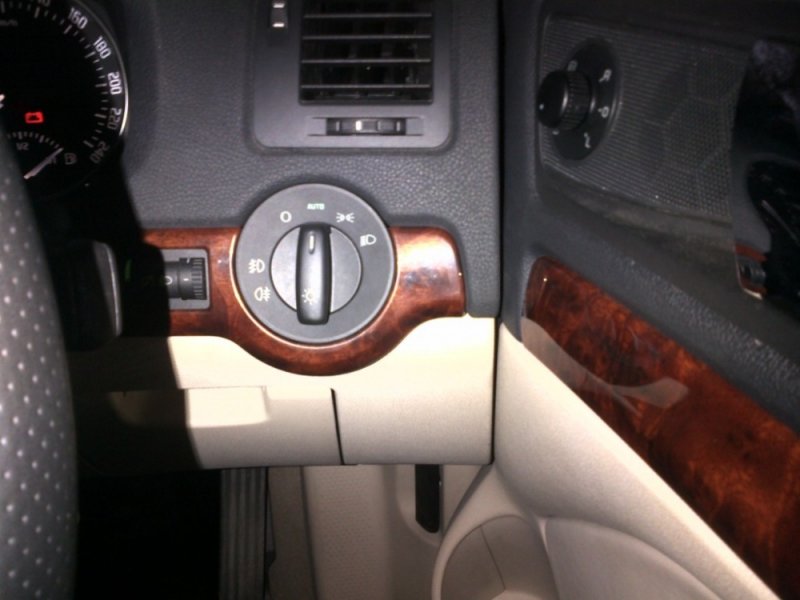 Apart from these mods i got a few accessories such as the chrome exhaust tips and a spoiler lip from skoda. All these together have completely transformed the car. I would not have been able to do this if not for some timely advice and help from my friends within and outside of skoda . I would be writing pages after pages if i were to describe each mod but i would be happy to answer any questions. I've helped a few people with similar mods and would be happy to help you.
I have this personal thing about putting up any thing related to cost or discounts ( about my car or the accessories) on forums. But if anyone really needs this information they can email me or pm me.
Cheers
Last edited by a moderator: