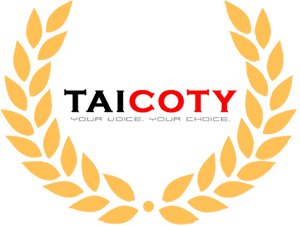 TAI-COTY is back! Let me start off by wishing a Happy New Year 2015 to all the members of The Automotive India family. Started as our humble effort to encourage new advancements and quality vehicles in the Indian automobile industry, The Automotive India Car of the Year awards have come a long way since their inception.
Here's what makes TAI-COTY different from any other "Car of the Year Award" India has ever witnessed:
There is no secluded "jury". Your, the end-consumers', voice is the

only

opinion that counts here.
The results are real-time and absolutely transparent through a public-poll. Anyone can see who has voted for what car.
Most importantly, this is NOT just another virtual award. For the first time in online media, the winner is duly recognized with an actual trophy.
You are free to cast the vote for car of your own choice. But we do recommend taking into account the following aspects that a typical Indian car buyer looks for:
Brand image and aftersales support
Note:
Only all-new cars launched in India between Jan 1, 2014 to Dec 31, 2014 are nominated.
Mere facelifts do not qualify. High-end cars are kept out too considering minor market share.
As always, this poll is open for a period of complete one month (From Jan 1, 2015 – Jan 31, 2015).
The results will be formally announced thereafter followed by the award handing over ceremony to the winner.
All registered members can cast a vote. If you're unregistered and wish to vote, please register first (it's quick and free).
Update (2/3/15): TAI-COTY 2014 Trophy has now been officially handed over to Tata Motors. Head onto Page 7 of this thread for complete details.
Last edited: