Guys, Here comes the DIY for Mud in Engine Bay issue.
Will start off from where we left last time.
So, my fix on one side was lost during a high speed drive. The other side fix is still going strong and I decided not to replace it until it is lost by itself.
The previous fixing was not done with the kind of perfection I would have like to. How the one side fix is still there is what I'm wondering

.
Lets Begin with the things you need, The total cost of things to purchase is less than 100, But it requires 2-3 hours of your time.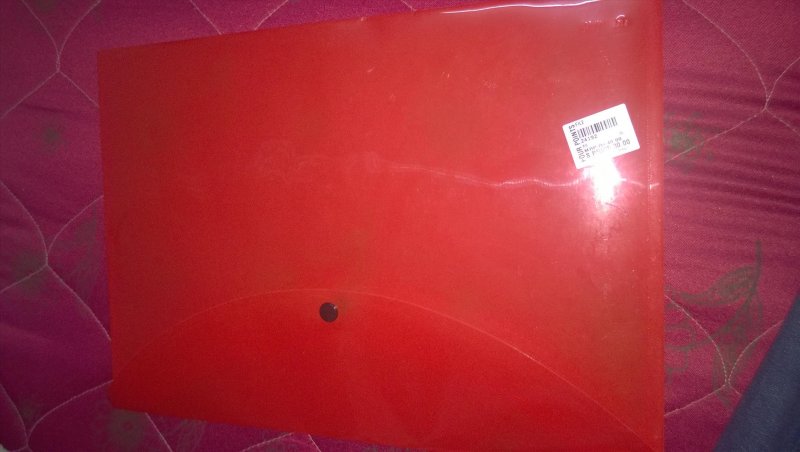 1. Plastic file (look for one which is of better quality, but still flexible)
2. Fevibond Adhesive (trust me, buy only this. Feviquick is not great for this purpose)
3. Sand paper
4. Scissors
Step 1: Cut the file at its jointed edges so that you get a flat sheet like below
Step 2: Fold and cut the sheet right in the middle so that you get two equal sized sheets
Step 3: Rub with sand paper on bottom edge for around 1 inch thickness on both sheets.

Step 4: Keep a few pieces of file like below. It will be needed later.
Step 5 : Clean the inside rim of the wheel wells, first with a wet cloth and then with dry one. Then rub the thin rim area with sand paper.

Step 6:
Apply Fevibond on both surfaces.
This adhesive have to be applied on each surfaces and then leave for 10 mins. While applying, use the small pieces of plastic file(step : 4) to evenly spread the adhesive. Inside rim its difficult to apply the adhesive without these plastic flaps.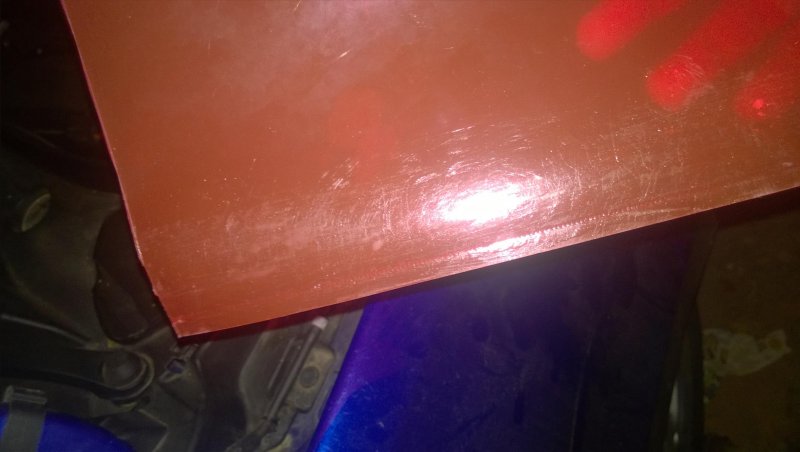 Step 7:
Its the final step of sticking the flap, and its most crucial.
Keep in mind that this adhesive after 10 mins of application, will stick immediately to the other surface.
So you wont get a chance to re position it. So make sure before you press them together, you have placed it in the right sport.
The idea is to cover maximum of the front part. one side of the flap should be reaching till the area where plastic wheel well rim ends. (In the below image where the red rectangle box is drawn, that location should be stick-en by one edge of the flap and the other side should make a semi circle around the suspension without touching it)
Once it seems in the right position, press the flap firmly to the rim at all point of contact.
In the correct position, the flap bottom edge will be perfectly inside the rim till the edge of wheel well.
Leave the car for 2-3 hours.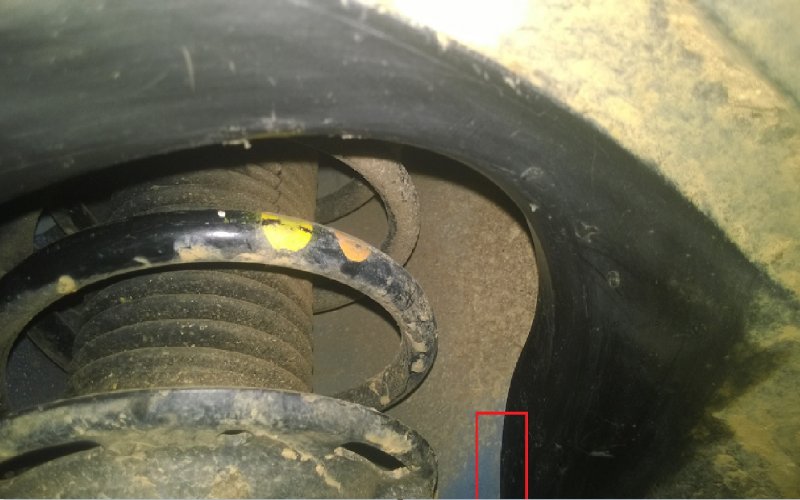 Thats it
Now, just verify that things are in place.
open the bonnet and put your hands with a phone cam in video mode(with flash on) inside the small opening on the side of battery behind the head light assembly.
Take out and watch the video. You should see something like this
before and after.
From the wheel opening, if you look up, it should look something like below.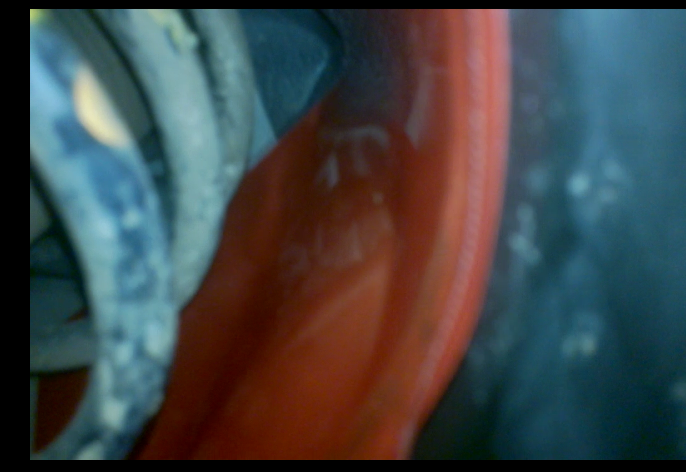 I've been running on this fix for more than 500 kms now and can confirm, it works perfectly well. No rattling noises, nothing.
Those who are interested in saving your Zest from Rest, I would recommend doing this immediately after delivery.
Because after running in rain, the cabin will be full of mud and its almost impossible to clean it completely.
NB: 99 percentage, I believe when TML will give a fix, that will be by replacing the existing plastic wheel well with an extended one. So dont be much worried about applying sand paper on it. ( I know you will be tensed about it)

Last edited: