Finally got the delivery of the car on Monday (26/May). Concorde motors had a nice ceremony for the delivery. Was given the keys, a box of sweet. My son was given a miniature nano car. For the photo-op a ribbon was cut , they also handed me a big key (same as we see being presented in cricket matches)
While taking delivery the temporary registration was not done, I was told that I can take the car but will get the T/R number next day.
Next day i am in for a shock - I am told that the RTA here do not have Varicor engine listed in their engine options for being able to create the registration. It seems mine is the first Aria delivered in Hyderabad with the Varicor engine. As a result RTA first needs to add this engine to the options. Not sure how much time this will take. With Telangana state being formed from next week, there are not many cars being registered presently and not much work being done. I am keen to get it registered this week as I had planned a vacation next week and wanted to take the car to Pune. This vacation has been getting postponed for the past 3 weeks, and this is the last week we can travel as my son's school reopens the week after and we will not be able to drive for a week long vacation.
The only positives I had are -
1. I had a good test drive for around 30 K.M.
2. The delivery ceremony was nicely done.
The overall car buying experience post the car booking process has been very average. Concorde did not give me the agreed discount nor did they deliver in time.
I just got a discount of 18K while at the time of booking I was committed 30K + 5 K accessories, though there has been
NO
delay from my part! This does not look good when we think back on the overall process.
Will update again once the registration formalities are completed.
Update from me, 3 weeks since I took the delivery and even the temporary registration is not yet done!
It seems the Varicor engine entry created by RTA was incorrect, and they had to redo it. Its really a shame that its taking so long and have spoiled all my experiences of car buying. Hopefully this week atleast the TR should be done. I am looking forward to take it on a very long drive but am forced to hold up.
Now coming to the car, the ODO reading has crossed 400K.M in these 3 weeks (was out of city for a week). I have been driving it at nights and have taken it to office on couple of occassions. The drive and ride quality are really good. It took little time to get used to Aria considering that I am coming from a wagonr background.
There has been one issue so far, the extreme right reverse sensor was not working from day one. Had taken it to Concorde service centre at Sanathnagar. I was told that the sensor needs to be replaced and they dont have it in stock! So almost a week to get one reverse sensor replaced. Is it a sign of things to come? I hope not!
Anyway they have placed the order and I should get it by next week. I hope this remains the only issue in what otherwise feels and looks a very solid car.
Worst moment has been when I had to leave Aria in Hyderabad and take my wagonr to Pune, since the registration is still pending. Every moment of the journey (whether it was the expressway on the pune-solapur section or the miserable potholes on the humnabad-umarga-naldurg section) I was thinking of Aria and was like 'Main aur meri tanhayee, aksar yeh sochte - Tum hoti to aisa hota..'
For now just trying to upload few photos I have taken with mobile, will put up a detail review once everything is sorted out.
P.S. How do I reduce the size of photos to be uploaded? The limit is 1Mb, and the photos are over 2MB
Further updates from my Aria -
I have completed 1200 KM in 1.5 months. I am yet to go on a long drive. The maximum has been couple of Airport runs.
The first service was done at 700 K.M.
Fuel Efficiency -
I am getting around 10.6 KM/Litre with AC all the time. The driving so far has been 90% inside city and 10% on highways.
Issues faced so far -
1. Rightmost reverse sensor was not working and was replaced.
2. I have noticed that the glass on the outside of the C pillar AC vent has water droplets being formed. It looks like the insulation around the vent is not paper as a result the air is leaking towards the glass. This is happening only on the left side. Will take it to service center next week. Apart from this no complaints so far.
Today while filling air, I realized that the spare wheel is fitted in such a way that to check the air-pressure the wheel has to be removed. Is it similar in other vehicles where the spare wheel is fitted below the rear floor? In case of puncture when the spare vehicle is to be used how to ensure that there is sufficient air-pressure in the wheel. Do I need to buy a mini air-compressor?
Trying to attach some snaps-Hope they get uploaded this time around.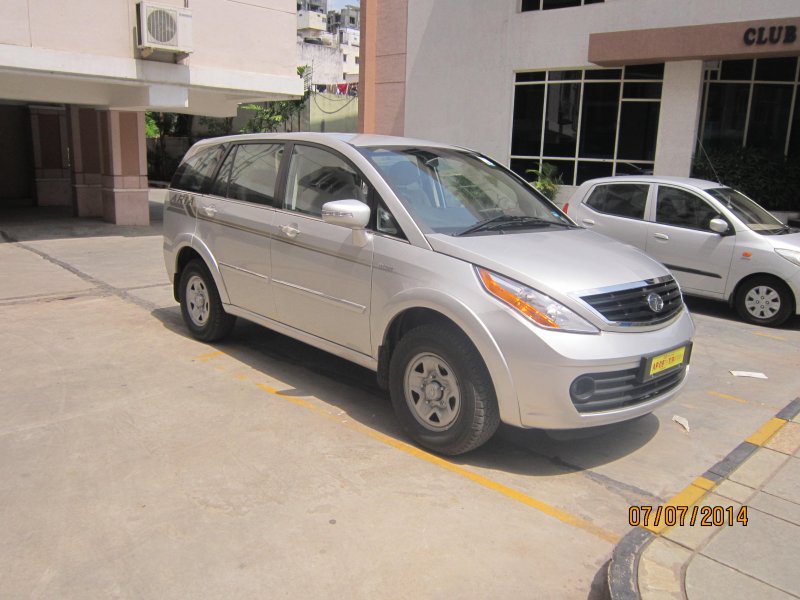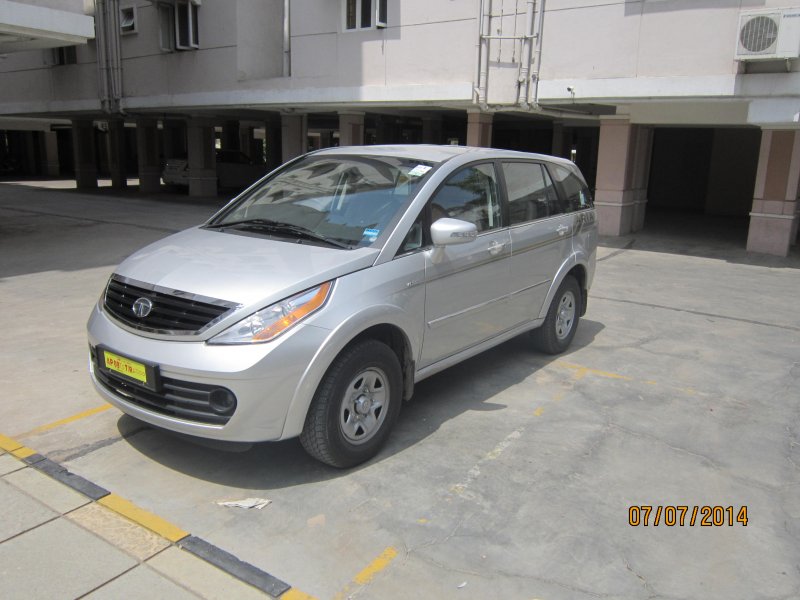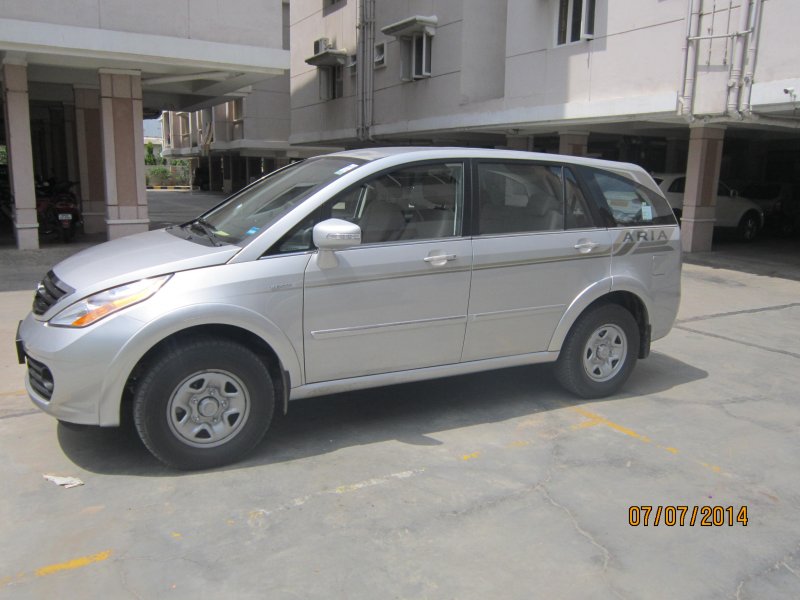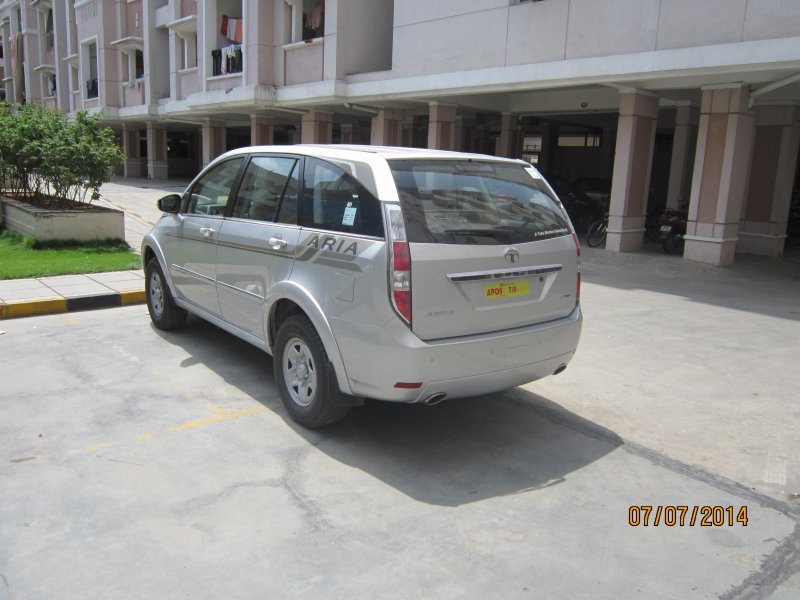 Mods, as the car is bought, can this thread be moved to ownership review?
The car is running perfectly fine and this time I got fuel efficiency of 11.9 km in city.
Odo reading is 1500. Have been out of city quiet a few weekends so no long trips yet and the driving has been limited to city.
I have planned a longish trip in first week of August, lets see how it goes.
Meanwhile, here are some interior pics -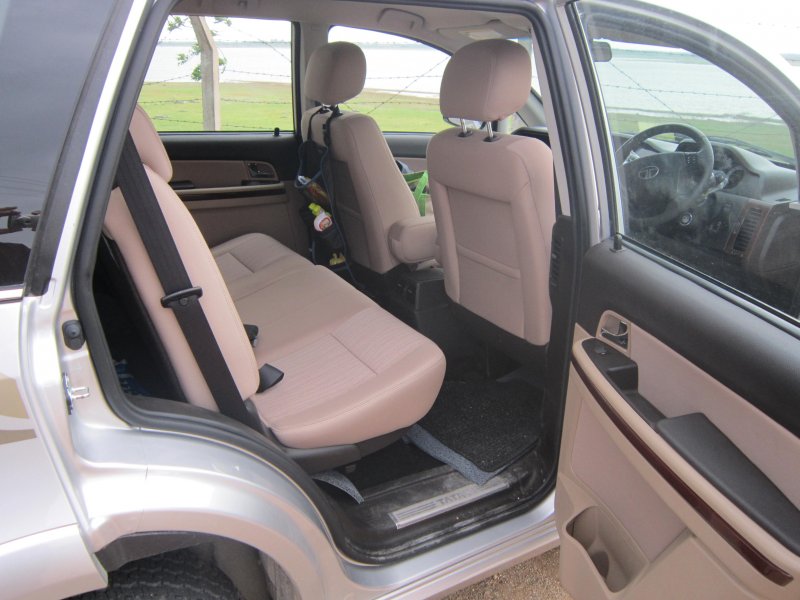 The overhead storage boxes run till the last row, with overhead lights for each row.
First and second row passengers also get individual reading lights.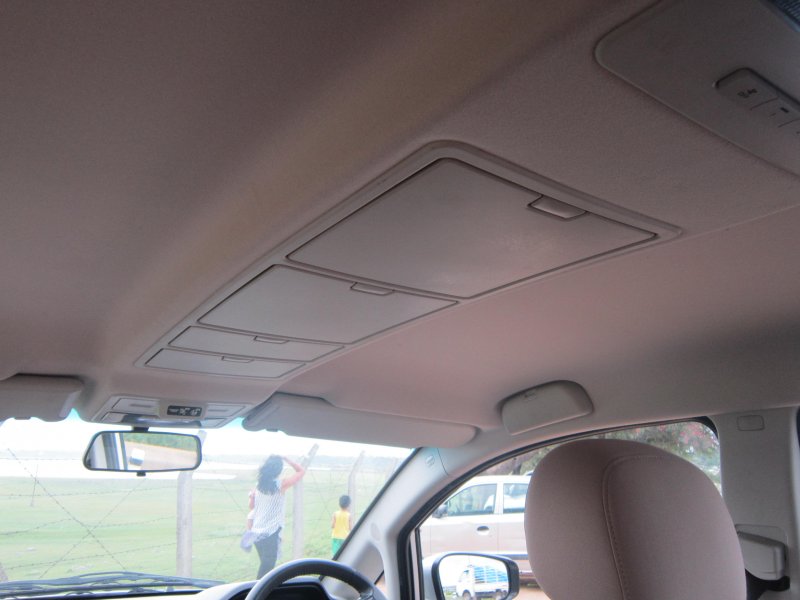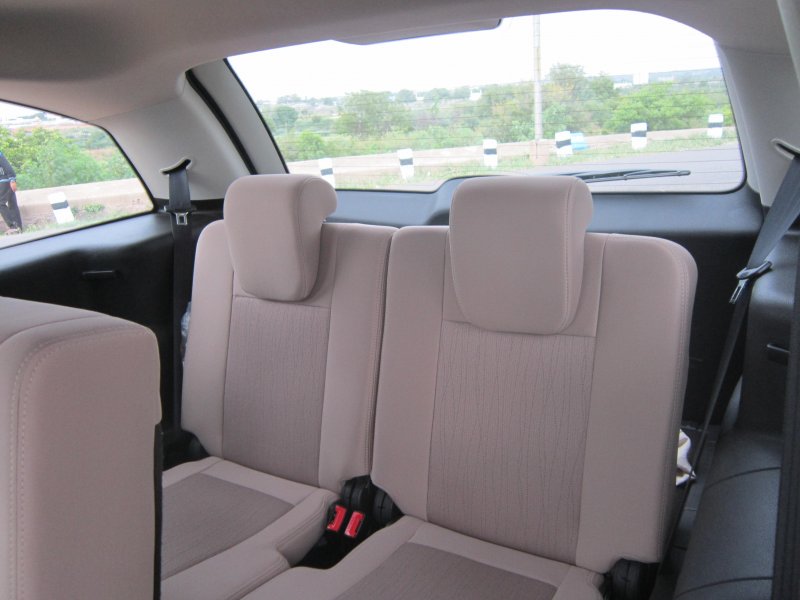 Front passenger gets a vanity mirror with lights that are switched on when the mirror is opened.
Glove box with cooler. There is a knob in the box using which you can turn on the AC flow in this box. I have not used it so far for cooling anything, so yet to find out how effective it is.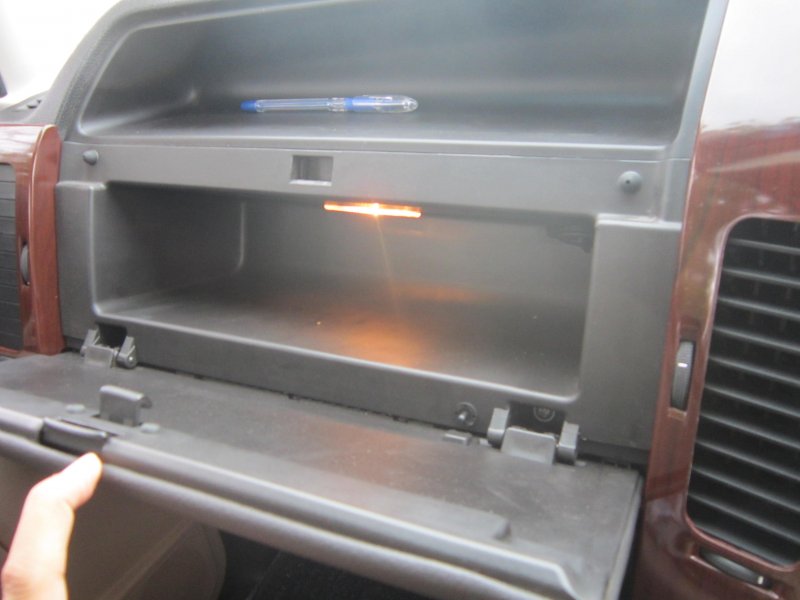 Glove box, its quiet small. My wagonr's glove box is bigger than this one. But since there is ample storage space around, the size of this glove box is not too much of a bother.
Cup holders for front row, just below the USB port.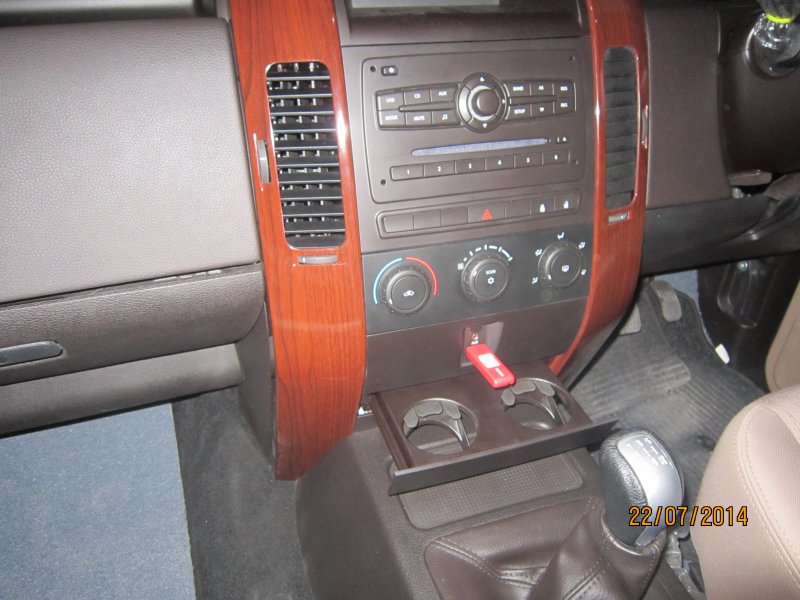 Charging point for first row, and nice slots to hold coins.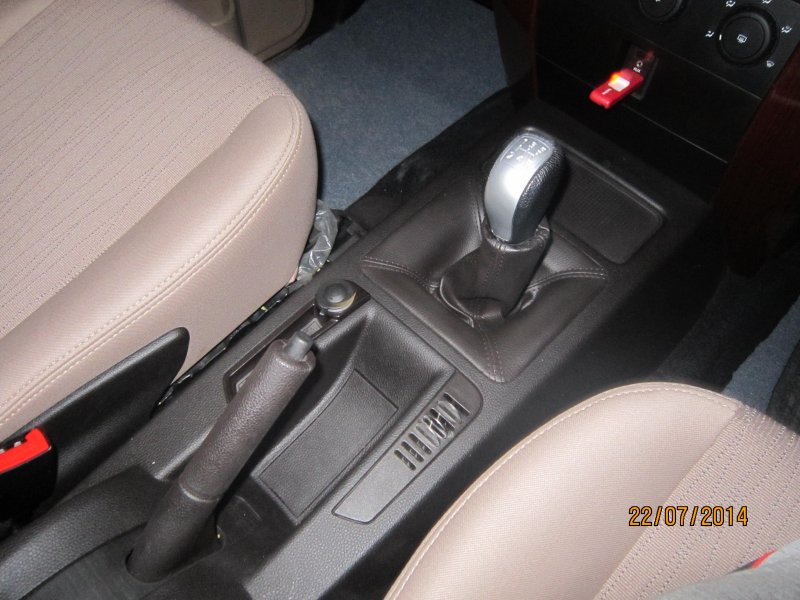 2 of the 4 AC vents for the second row. These 2 work when the first row AC is switched on. This has a cup holder and a mobile charging point for the second row.
Two vents for second row are present on the pillar of the door. The second AC blows air through these 2 vents along with the 2 vents on the last row.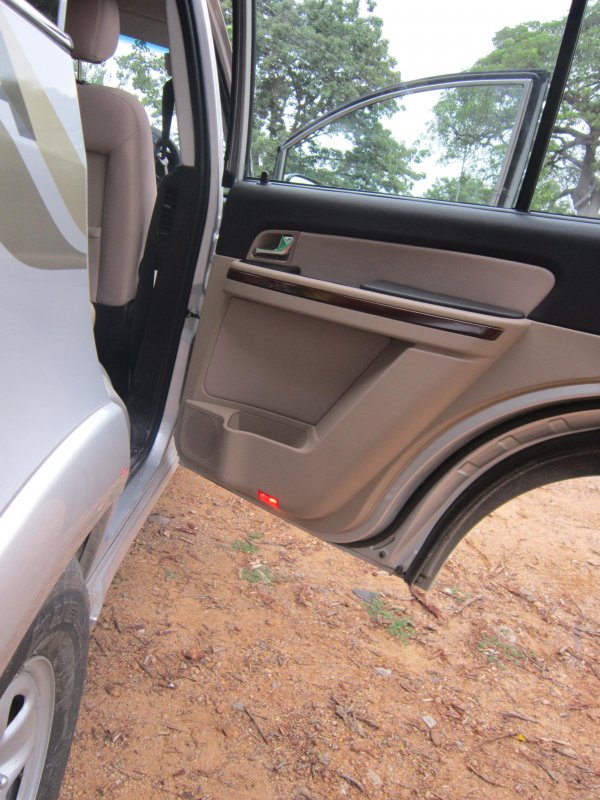 Boot space, enough to carry 3-4 cabin bag size luggage.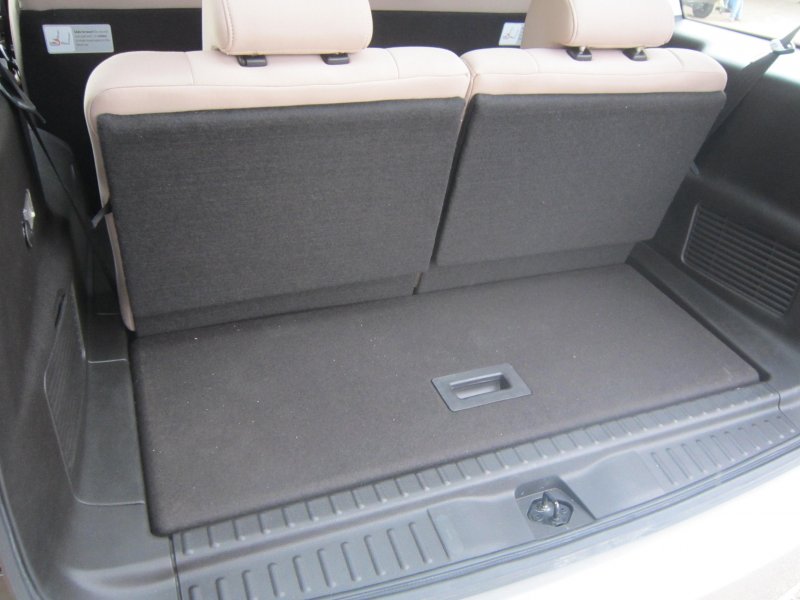 Tool kit , each object fits snugly in its compartment.
A light in the boot and a mobile charging point for third row passengers.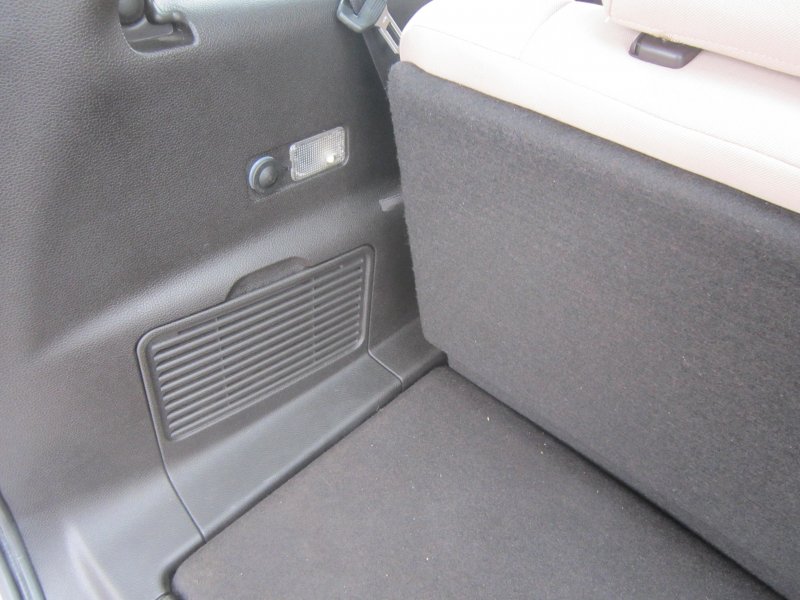 Third row AC vents
Radio antenna is etched in the left glass of the third row. The radio reception is quiet good.
Last edited by a moderator: