Hi everyone, if you are planning to rent a self drive vehicle from
REVV
please read

.
I booked XUV5OO on 27th November 2015 (saturday) made payment via debitcard.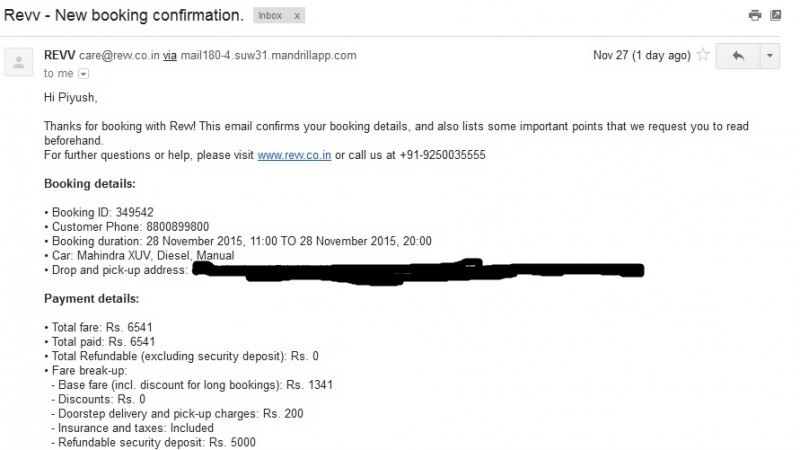 I had planned to a trip to movies & damdama lake with friends reason to choose xuv was simple i needed a car that can handle the atrocious speed breaker which kissed my car belly on my last trip there. So everything setup we were ready to hit the road with our cameras ready , fulfilled with joy today being the last day of our enjoyment as exams are about to start. I had alarm set on my phone for 10:50am (pickup time 11:00 )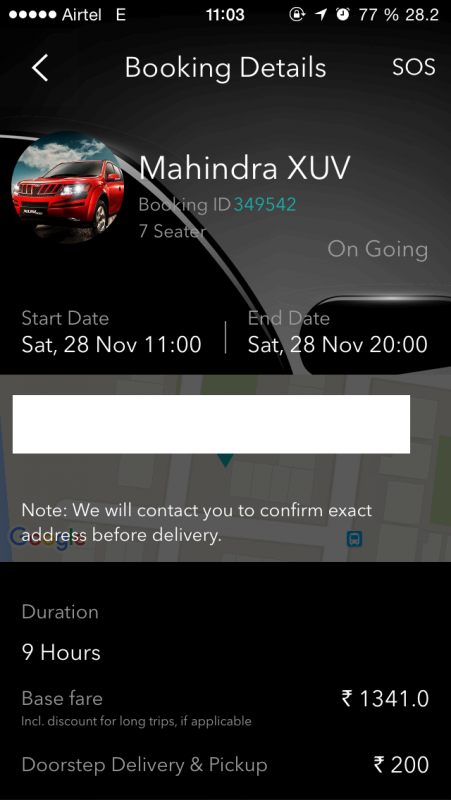 so that i can reach early at the pickup point to fill the check list ,but guess what its 11:00am and there are no signs of XUV so i though to wait 5 more minutes but still no sign so called there helpline number ,was asked to wait for a call back within 5 minutes to get a clear picture about the status of car . its 11:11am now received call from Revv executive that car is not available and it will take about 2 hours to arrange the same i was shocked damm! that was my last day after that exams this weekend means a lot i told him to arrange ASAP which he said is not possible before 12:45 ,told him to refund the money ASAP so that i can make booking with another rental service ( Zoomcar , voler , myles to name few ) he said he will get his supervisor to call me in 10 minutes i told him after all this you want me to wait another 10 more minutes on road so he politely replied he will try ASAP , meanwhile i told my friend about the car he was sad as well our weekend is ruined . I got another call from Revv this time from there supervisor he kept on apologising and asked what I want him to do ,i simply said REFUND ASAP so that i can make booking from another service provider , he said ok but apart from that what do you want me to do for you we can arrange same vehicle by 12:45 for you and your booking timings will start from the time you pick the vehicle i said NO full refund is all i want.


2 hour delay is simply not acceptable. If they had availability issues with the vehicle they could have informed us early so that we can make necessary changes to our schedule or they could have send me another suv which i might have accepted .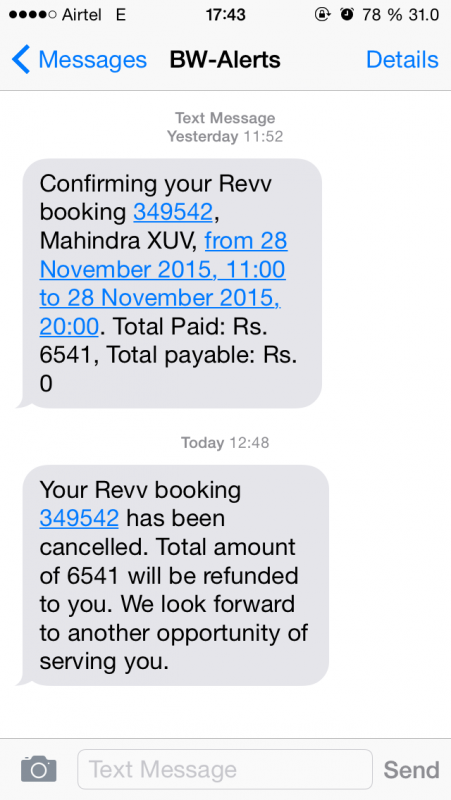 I had to apologize to my friends that we cannot continue with our schedule and destination . I embarrassed myself in front of my friends thanks to pathetic Revv service
, in a nutshell their service quality and service recovery both are pathetic,i would advise you all to stay away from Revv if you don't want to spoil your day. I will get my money within 7 days hopefully, but not my time.
Thanks for reading!