"Terrific Terrano"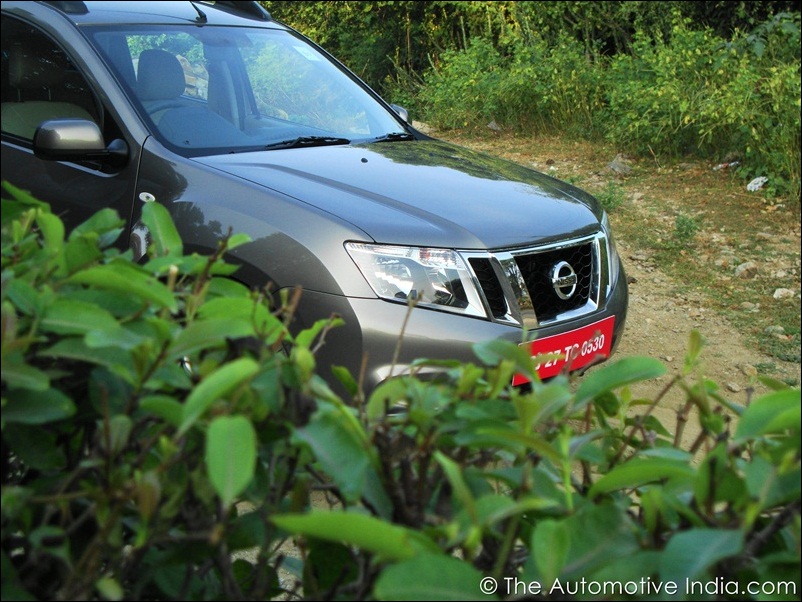 Nissan Terrano Review Synopsis: Nissan Terrano price tag is between Rs.10.14 – 12.61 Lakh (Ex.showroom, Delhi). It officially launched in India in October 2013.
​
That was a typical scorching noon in Delhi when I rushed to reach at the airport with excitement and curiosity, knowing that I'm going to spend next 24 fruitful hours of my life in Udaipur with a car that claims to take Nissan India's brand image to the next level. Driving a car before its launch is always a different feeling. Even though in this case it was obvious that underpinnings of Japanese Terrano will be no different than its French counterpart – Renault Duster. Yup. The Nissan Terrano essentially remains to be a Duster with some bells and whistles. This car follows the badge-engineering philosophy of Renault-Nissan's strategic alliance. Once it goes on sale pan-India on 9th October, Terrano will become the third cross-badged product from Renault-Nissan's stable after Renault Scala
à la
Nissan Sunny and Pulse
à la
Nissan Micra. Yet, it's worth noting that Nissan does not intend to sell badge-engineered cars in India any further after this release.
This is due to the simple fact that both partners have been sharing models in order to achieve a level of cost-competitiveness for an initial establishment in the market. However, the bitter truth is that neither of them has managed to stand against the competition so far. Thus, by 2016, Nissan expects to achieve 10% growth by introducing a host of all-new models including the Datsun brand to India. In meanwhile with Terrano, the idea is to target blooming compact-SUV segment but a premium one at that. Unlike existing hierarchy in which Nissan's products are priced lesser than cross-badged Renaults, this car will be an exception with a price tag likely to be dearer by Rs.50,000 – Rs.70,000 than Duster. Digging in deeper brings out another piece of interesting information. According to Renault-Nissan's partnership agreement, the recipient carmaker has to price its model marginally higher than the donor. Plus, a few tweaks and add-ons also push ahead the manufacturing costs.
For car aficionados, Terrano is not at all a new name. Just like Sunny, Nissan has decided to resurrect the Terrano brand name that commenced its expedition more than a couple of decades ago with aliases such as Pathfinder and Mistral, sold as different products in different markets. Though in our nation, Terrano emerges as an altogether a new name in the compact SUV sector which is, of late, already seen as a new hotspot by many car manufacturers. On one hand, Renault Duster is positioned as a typical compact SUV; while on the other hand, Ford has strategically targeted New Ecosport under sub-four meter compact SUV territory. Now it's Nissan's turn to play its cards right.