Joined

May 16, 2014
Messages

1,406
Likes

2,536
Location
latest addition to my tool collection.Its a trolley jack.
Capacity 5 tonnes
.I already have a trolley jack of
3 tonne capacity
.Its a heavy duty equipment,comes very handy when I want to raise my car in 5-6 seconds. OK maybe 10 seconds.But its still quite fast.I have bottle jacks as well as scissor jack too. But bottle jack is the most unsafe of the lot.It has a small base.So it can topple over and down comes the car on you!!
The problem in my gallery is that its all a slope. Wherever the car is parked its a slope,to drain water easily.So handbrake down and car roles back.It nowhere totally flat.
Slope is enemy no 1 of jacks. Most jack get warped up if the weight is at an angle and lateral forces are applied.They are meant for perpendicular forces only from above,and not at an angle.
I have ruined one scissor jack from Ritz(OEM one ).It just couldn't take it.It warped and came down and ruined under Ritz's wt itself. Just because of the stupid slope. Here the trolley jack becomes very important.
It moves with the car.It doesn't give up.
The smaller one weighs
32 kg!!
The larger one weighs mind boggling( for a humble jack)
45 kg!!
Both the jacks ,when used in tandem are most handy if you do all 5 wheel rotation at home often as a hobby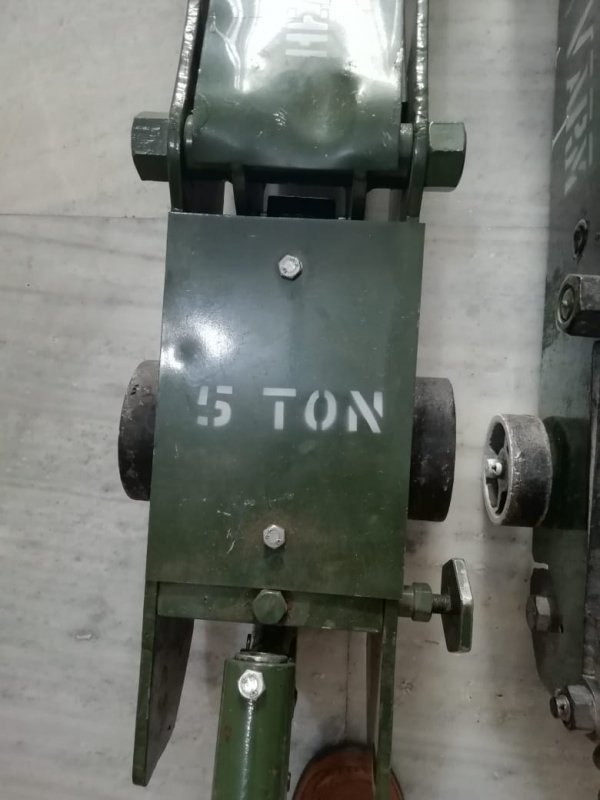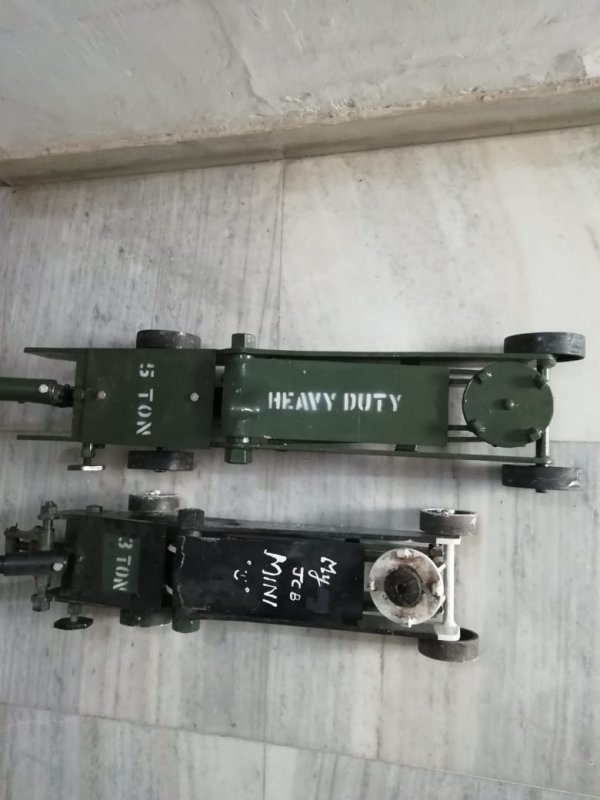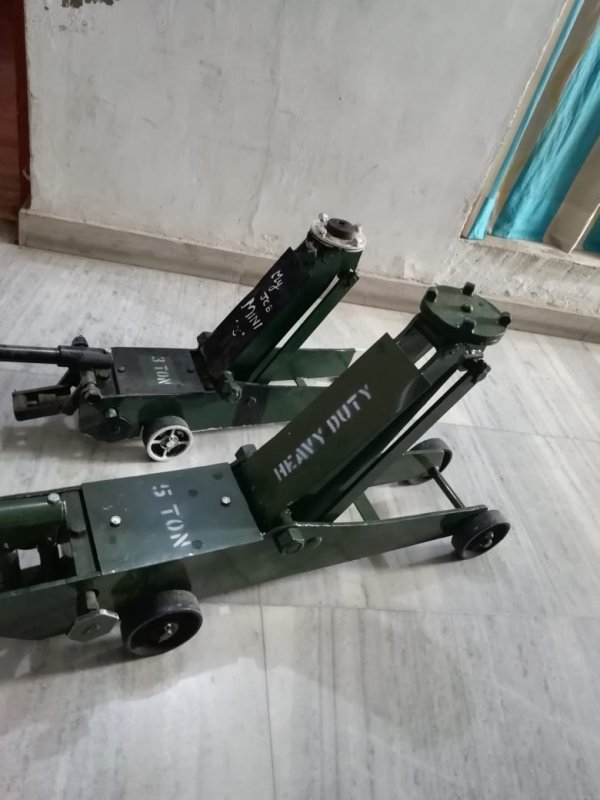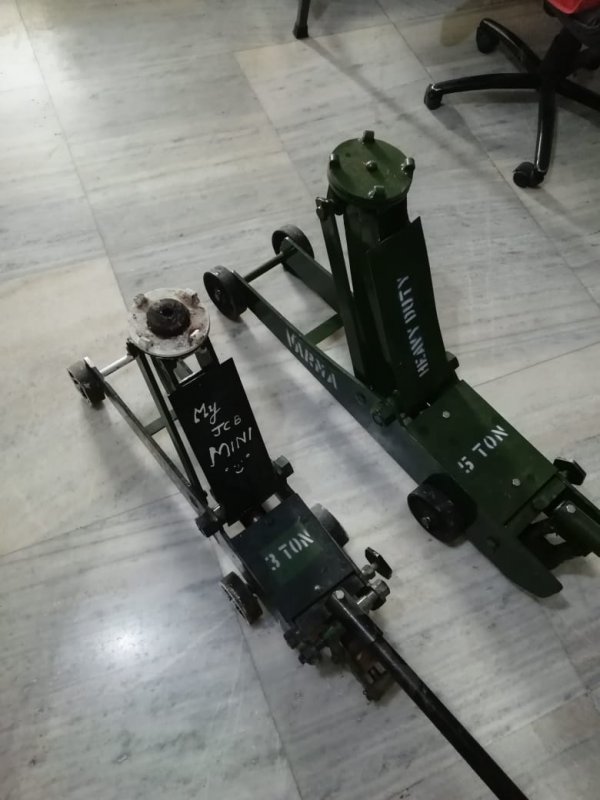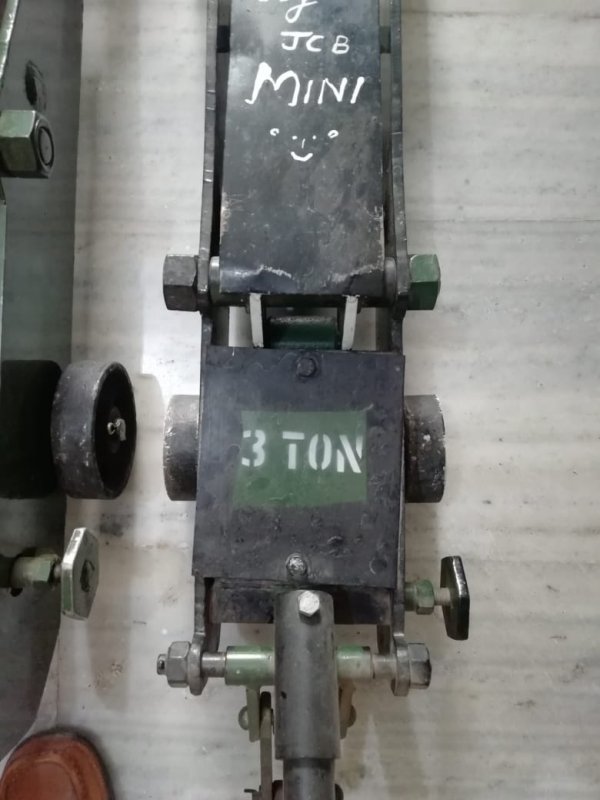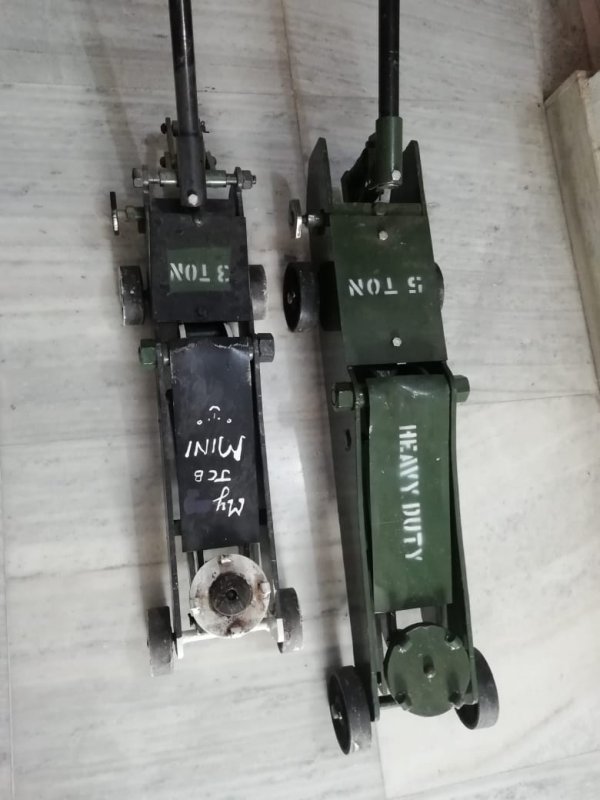 Last edited: