Joined

May 16, 2014
Messages

1,404
Likes

2,535
Location
While working on the bench vice,which I had previously restored after many years, I found that rust had eaten up the main moving screw. Soon it just gave up and broke down into 2 pieces from the pivot. It was saddening for me since It took me a week to sand it up and properly paint it, restoring it to its glory.In the DIY of shocker oil change I had used it up extensively,and posted pics too ,just few pages back.
This also meant I needed a new vice,as most of my DIYs needed it. You never know when the need crops up. So I researched in the tool bazaar and narrowed it down to the GROZ brand.This time I wanted to upgrade to a better built product,with wider range of jaw movement.
BROKEN VICE SCREW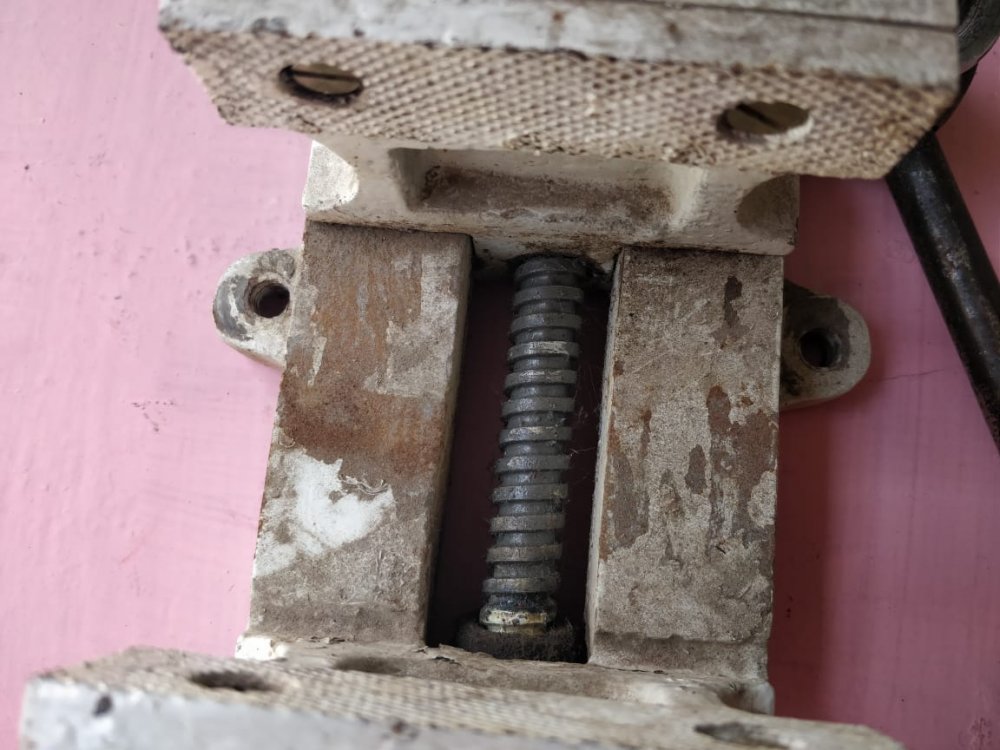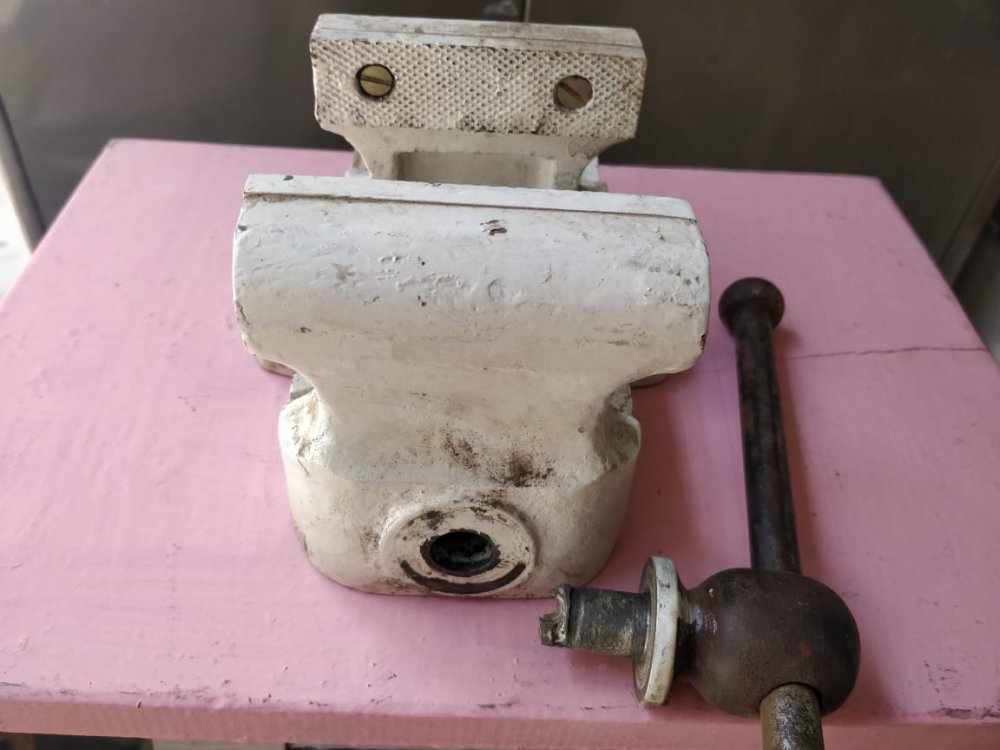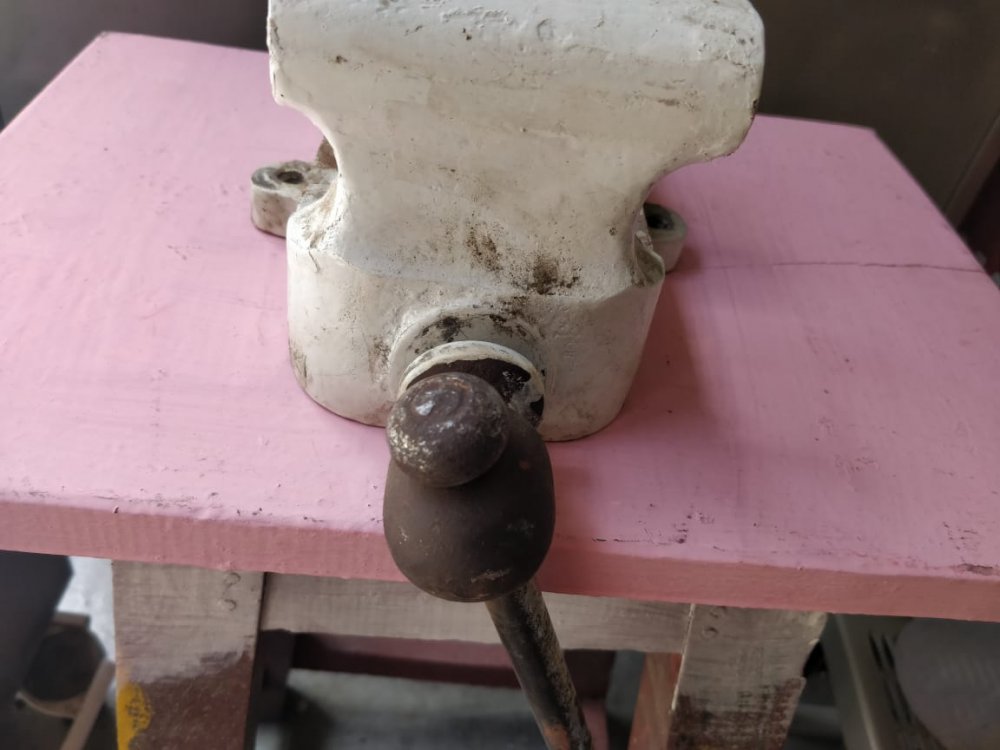 OLD Vice was about 7 kg. This GROZ one is 16 kgs!.Its very sturdy and robust with ease of operation by just one finger.
This has maximum jaw opening of about 150 mm,although I can already stretch it to 200 mm easily.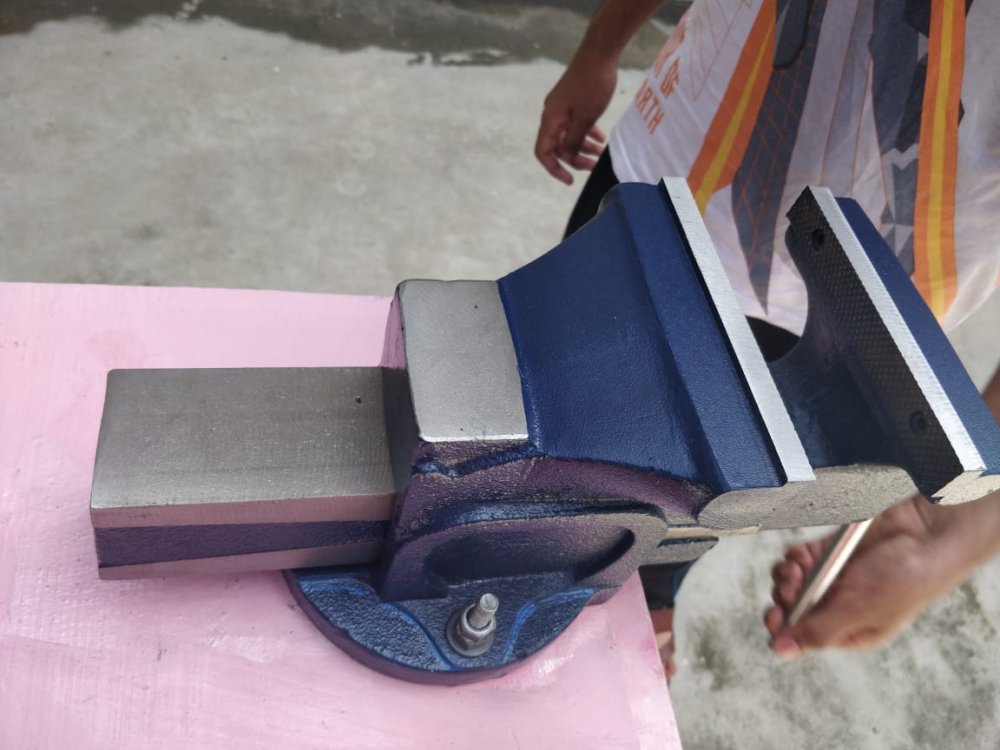 I have mounted the vice on a 2 inch thick block of wood with the help of 6 inch C clamps.Its because I did not want to drill a hole in my workbench and destroy it. Now I can mount my (ALREADY MOUNTED ON WOOD BOARD )vice on any stool just like in the pic,or on a proper big table,just in 15 seconds ,by loosening the clamps and mounting on the new base.I will do it in case OF HEAVY WORK.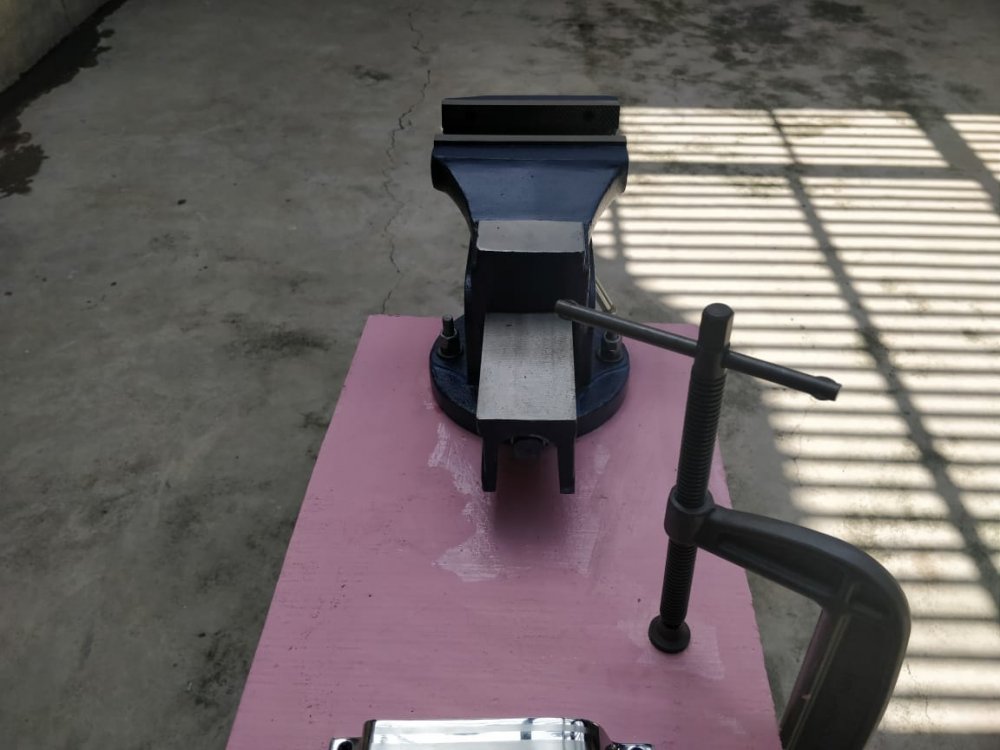 SIZE Comparison in front of the old vice looking puny.Old was 7 kgs already.New is 16 kgs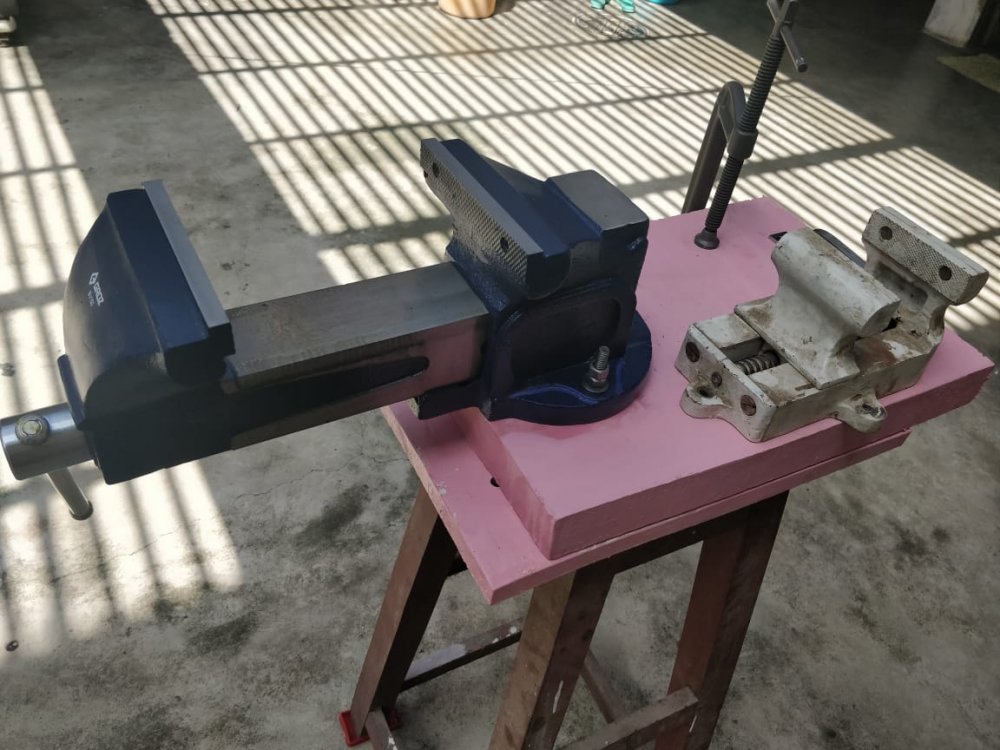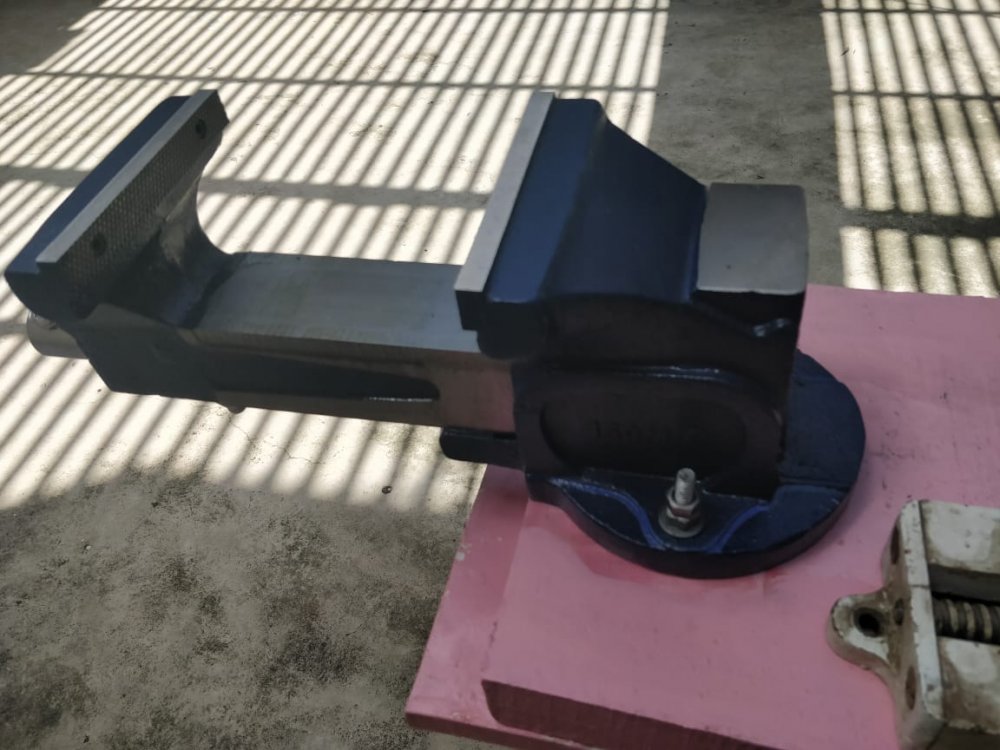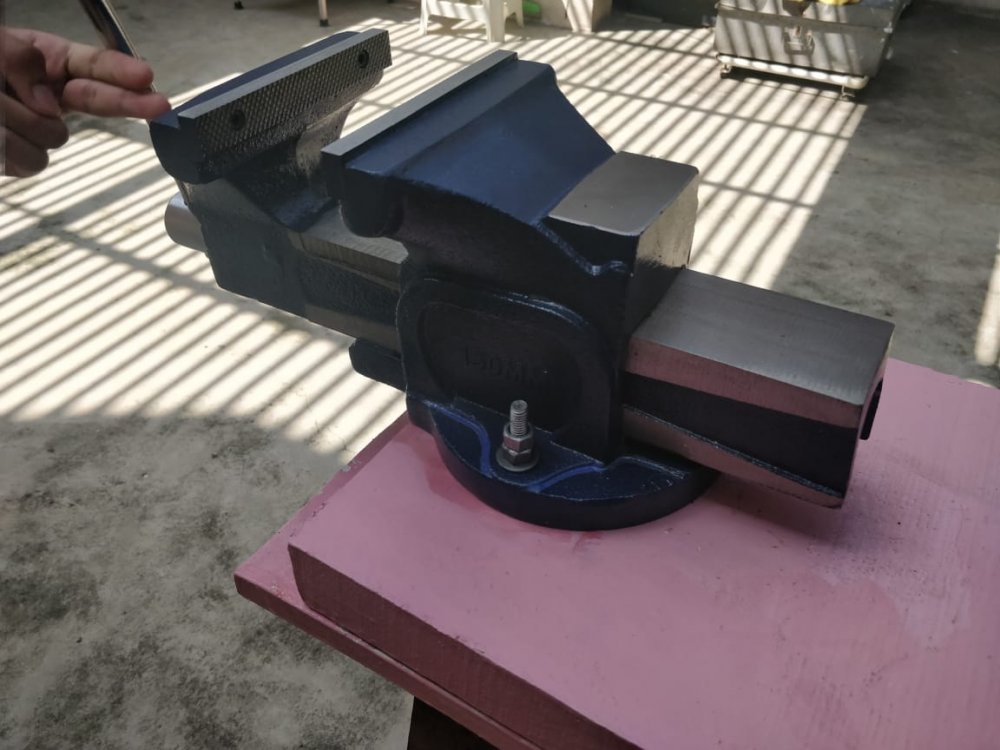 Last edited: