A bit about me !
I'm a car freak :P !!! learnt to drive in1990's in a 1980's model amby. started driving regularly in 2007 when my dad got a santro (1999). During my 1st year at engineering we upgraded to a factory seconds Ford IKON FLAIR 1.3. (2008) and the american muscle is still our daily ride! in my hometown karaikudi, tamil nadu . I always wanted to get my own car as soon as i get a job ! so in my 3rd year at engineering i started looking out for potential cars (1st hand ) :P as we have never take any ride from showroom :P
My options were limited because of the pathetic pay scale!
1) Nano
2) alto K10.
Nano was my first option as it was the cheapest! but the 600cc motor gave me the doubt if it would satisfy my driving which has got used to the Ford driving DNA!!!! :D
so my @nd option was the K10 !!!! (2010-2014) i hate the current face lifted model . only Maruti's designer's know to screw a good design :(
fast forwarding to 2015!!! i had got a job by god's grace and had dropped the plans for getting a car immediately .As i had no need for it.
But fate had other plans for me!!!
my work location got shifted and i had to travel nearly one and a half hours by public transport in the mad rush :'( .
i thought of going for a used two wheeler and then my parents didn't want a two wheeler at all ! Let alone an used one :P so oi started looking for used nano's over olx , quicker n such sites! Even came across one in my own hometown!
A RED 2011 NANO CX!!!
I rang up the owner and found him to be a dealer :( anyhow decided to see the car! So after Ramzan prayers with a known mechanic we went to check that car out and met with an accident on the way !!!! :( (great beginning) . A blind jerk came right in-front of me with out even listening me honk :@ i braked just in time but i had hit him !
My mechanic rushed to see what had happened to him and by gods grace that fool escaped ! His gear lever had taken a right angle bend! I suppose it got stuck in the inner edge of my ikon' s bumper!! then my mechanic straightened it out with my jack key . Then proceeded on towards to that dealer's place. Saw a bright red Nano parked outside his gate!
THE BODY:
The body had quite a few dents and scratches and there was a big gap between the rear tail lamp and the body. It required tinkering job . He gave me the keys and it had remote locking (third party one) . I got in and found one of the A/C vents broken . Started the car!!! and it started without any fuss. As this was the first time i was driving a Nano i was not sure of what to expect! The seating position was quite high, felt as if i was sitting on a camel after sitting in an Ikon. But the steering position was very low!!!! the clutch position was quite high and spring back action was quite hard when compared to Ikon. My utter shock was the steering !!!! i knew it had manual steering ! but never expected it to be that hard at crawling speeds!!!
Upon driving on the highway understood that it has tall gear ratios! inspected the engine bay ! All seemed fine ! The vehicle had covered 25 k on the odo and the music system along with speakers were removed . Dealer quoted a high price of 90K and i didn't feel like shelling out that much for a car of that condition. so dropped that option!
Next i found a couple pf cars at Chennai used car dealers! none were good ! most of them had many taken many hits and the pricing was hysterical! One dealer quoted 1.6 lakhs for a 2012 nano cx with 9k on the odo!!!!
Then i came across concord motors where they had 3 2013 Nano awesomeness model. they offered me a discount of one lakh flat !! which makes it 1.7 lakhs and it came to 1.85 lakhs on road!
Saw the vehicle at their yard! it covered with dust!!! the bonnet's edges had corroded off!!!
This turned me down but the dealer assured that he will touch it up ! We decided to take it and thought of paying the booking amount post lunch! Then my dad had a quick word with my uncle who was in a ford dealer at Chennai as a manager for 10 years; to check if there's anyway we can reduce the price even more :P .He consulted his friend at concord who said a no to the Nano :O !!!
So the new nano plan was dropped and we checked out a used K10 at Ford assured. It was a 3rd hand one and had covered 30k on the odo it was offered for 2.25 lakhs and had no ICE! I liked the car since i love to drive the K10 for its engine! Then my uncle bought time to negotiate the price!
The very next day , thanks to my cunning land lord who has space to park 5-6 tempo's in his compound didn't allow me to park the car in! After a heated argument he agreed to return the security deposit!
So we decided to shift to a place near my work place and the car plan was dropped!
I was devastated :'( ....... but things started pulling into pieces as i couldn't find any near my work place! finally we decided to move near my cousin's place and i would still need a car or a bike as it had no public transport!!!! :D :D So the hunt continued!
This time i had come across TATA ASSURED !!! found 2 nano's to my liking ! finalized on a white cx(2012) (extra's : body colored bumpers and OVRM , a huge sub_woofer and two small speakers with out ant ICE! and non working remote lock)!!! this car too had lot of rust!!!! I was skeptic to opt for this as it had lost of rust! and further more the owner had removed the alloys and replaced it with steel rims eaten by rust! But still the engine was in ship shape we decided to go for it!
But this too was spoiled by my uncle who asked us to check out a 2006 alto lxi with 75k on the odo (3rd hand ) !!!!!! :@ any how i did see that car!!! Wasn't impressed!!!
Aged motor!
leaking shocks!
Slipping clutch!
So decided to search more ... two weeks passed and came across two more Nano's (2012)
A white LX (spl edition) and a papaya orange lx.
The white one got sold even before i could go and see it!
So immediately went to see the orange one!
ORANGE NANO LX:
It was a lady driven car with 15K plus on the odo.
very few scratches and dents compared to lot i had seen!
had reverse sensor
wood finish stickers on the dash,
Pioneer ICE with two speakers in the front!
PVC flooring!
1.15 lakhs
i bargained 10k off and paid the advance the very next day in the presence of my cousin as my dad couldn't come to Chennai . The money was transferred over net and he got sign from its previous owner in the name transfer form!
after 4 days on Vinayagar Chadurti , i and my cousin went in the morning and took the car! :D
(Finally ) .....
upon arriving home i found that the A/C was leaking water inside the cabin :( ... expected it to be a blocked drain pipe! and a couple of loose mud flap nuts !! the steering was fixed crossly!
So had to take it to service the very next day!
After coming home and opening the bonnet i found the inner sheet had given way to rust!!! It needed replacement as patch work would not fix it from spreading!
I took the car to Sifa motors , Chrompet! i reached nearly an hour before as i know TASS get crowded with taxi's!!!!!
The service adviser attended my car and took down all my complaints! i showed him the rusted bonnet!! and asked him to replace it under warranty which he promptly refused!
He said that this is not a manufacturing defect! (WTH) and i should have sprayed anti rust!!! (WTH) didn't want to argue with him on that and spoil my mood before going to work! He gave me no ETA (typical taxi wallah handling way) as he didn't know the exact cause of the water leaking prob and it needs to be diagnosed! :O . I asked him to fix a mobile charging point and he asked me not to do! "sir , even though they have given the provision ! you should not fix!" I was like " is the engineer who designed the car a nut or he ? "
I left to office and kept on pushing him for every hour to hurry up!
They had fixed wat ever i had told!! It was the drain pipe as i had suspected!
got a bill of 250 bucks or something for alignment!
Guys stay tuned for further updates and pics!
Pics!!!!!!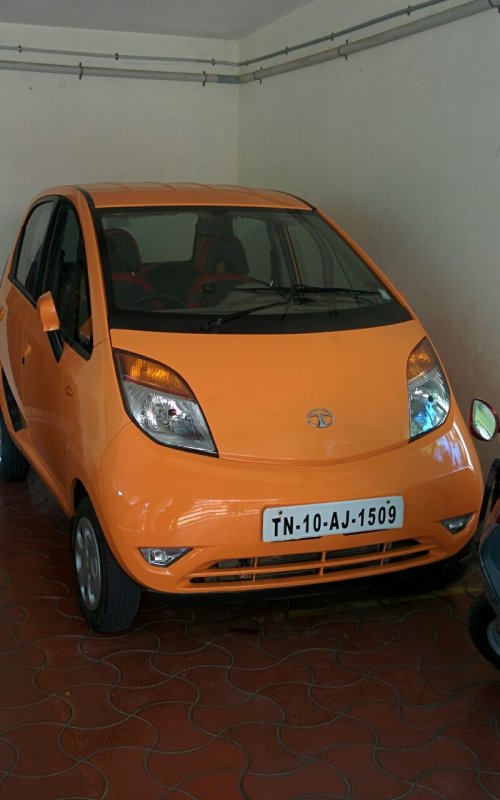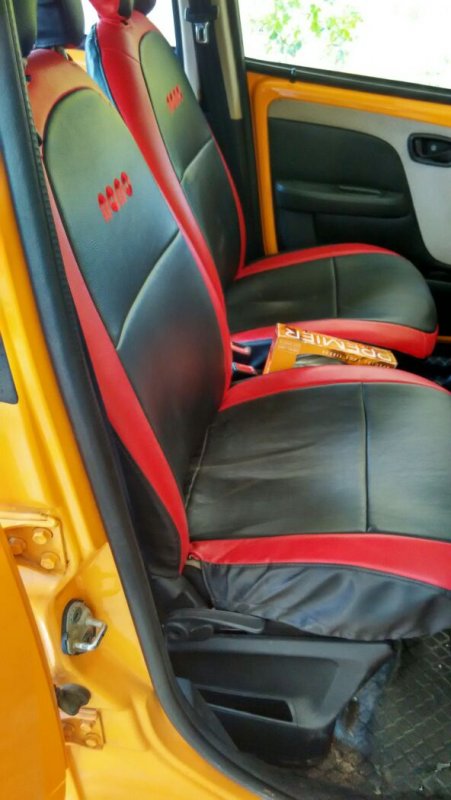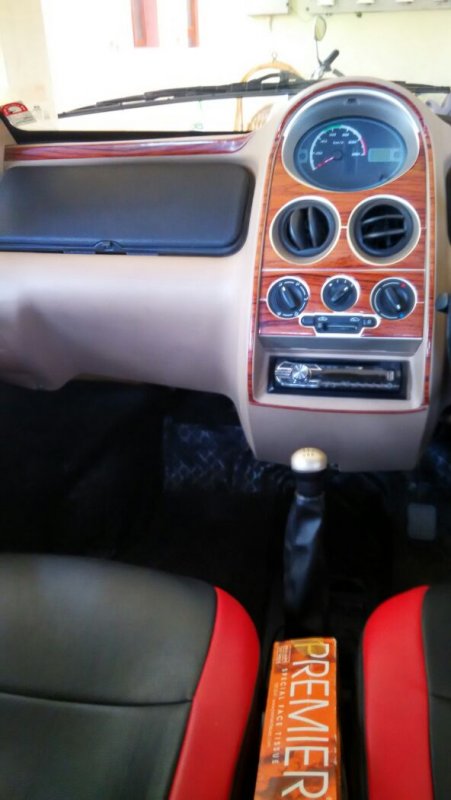 Last edited: