Joined

Jan 28, 2013
Messages

2,367
Likes

2,877
Location
Hello Everyone,
Proudly announcing new Strome in our lives. its an Astern Black storme and have name my black beast as Carbonado (black diamond).
Why Tata SUV?
==========
Our family owned, Tata Indigo was the first sedan that I have driven, I was impressed with the space and the comfort the car offered. The car is still serving us despite clocking close to 1.40 Lakhs KM on ODO.
I was sold out on the space and comfort the Tata cars offer. Right from childhood I had loved the Tata Sierra and then later came up with Safari. I was a dream car for me.
In 2008, I then got my self a WagonR which I used extensively for 5 years. Time came for me to go for a new car.
In the mean time TATA came up with Aria. I truly liked the features but the shape was a bit of a let down. then came XUV, it just blew me away with its aggressive looks. Tatas then launched the Storme which seemed to have borrowed the Range rover kind of design elements. And I loved that beast as well.
Now I had contention of which car to go for, Was it XUV or Aria or Storme.
I got a chance to ride in the XUV, it was a wonderful car but did not appeal me much as I felt that space was not much to my liking.
You may call me biased, but then ended up with zeroing down on TATA SUV. Refer to the link below where I was debating which car to take.
http://www.theautomotiveindia.com/f...-car-entry-level-tata-aria-safari-storme.html
Buying experience:
=============
I then called up couple of Tata sellers in Hyderabad. I made multiple visits to Tejaswi motors but could not get good deal for my existing car. I then contacted the Concorde motors, especially because they are only people who sell Aria.
I had them visit me multiple times for Aria. I had almost finalised on Aria Pure LX, but then in my mind i was still confused between Storme and Aria.
Finally it was my Wife who vetoed (it really helped me though), " if you want to go for a TATA car, it should be Storme". Storme it was.
It was a wonderful experience with the team from Concorde motors, they were very cooperative and serviced to my requests. They got me Aria 3 times, Storme twice as I wanted to test drive both the vehicles. I can rate them 4 out of 5 for the buying experience.
Delivery of my car: (9th July 2013)
========================
I had downloaded the PDI checklist which I from this site.I could not do the PDI when the vehicle as in thier yard, hence did not give them 5/5.
All the same I was determined to do my checks before I took thed delivery. I took my checklist and had a very detailed inspection being carried out and ticking the boxes. the Sales person was assisting me very patiently. I even had the car drive out to check the engine and then came back for completing the formalities.
I spent a cool 4 hours with them and they patiently and willingly helped me. it was a week day and there was not much of a rush. I got all the attention i wanted.
My First drive:
==========
Did not go much further since my Boss was calling me and I had to work (lucky to have Work from Home facility) for the remaining part of the day.
But the drive back was amazing. Felt like I was a king riding on a majestic elephant, my beast behaved well on the inclines, traffic and gave me good confidence and feeling that I have wisely spent my money.
My First Impression of the beast
=======================
I went to the showroom for the delivery and it was parked on the inclined, the greyish black tinge that the Astern Black colour has, really was shining and gave it more of an Rover type of appeal. I was completely floored by he look. ( BTW, this was first time I had seen a Black Storme from Close quarters.) Interiors were really refereshing. Crisp black and beige dual tone dashboard. Elegant feel inside the cabin, I loved the instrument cluster. Plain and Black with white numbers no fuss at all. The Plastics are much much better and TATAs have improved SIGNIFICANTLY on the quality of the plastics. The Door handles and knobs were sturdy.
The interior lights are shade between white ( like the LED) and typical yellow emitted from bulbs. It gives a nice rich feel. Rear view mirrors on the either sides work very well and provide good view of the traffic behind. there are still some blind spots for which I am contemplating using a small convex mirror being attached. Required for the notorious two wheelers and people overtaking from wrong side.
Power windows work very beautifully. ( we have had issues in the power windows of our indigo sedan- 2006 model) This version of TATA car is really signs that TATA are now making serious attempts in changing themselves and bringing competitive and quality products in market. All I can say (I mean no offense to all) Storme is better than even Fortuner or Endeavour. Such beauty elegance, power and space all for under 12 L on Road is simply best that one can get.
There could be price for it ( the famous TASS) But waiting for the first service to experience the same.
On performance:
============
I have driven for around close to 200 KM on ODO, I have only felt the smoothness in the drive. the plus I can mention are
Low NVH in the cabin.
Very commanding road presence
A very good power during acceleration
Zero stall till date, I have driven my vehicle in bumper to bumper traffic in the peak hours in Hyderabad, but never it has stalled. ( My wagon R used to stall quite a many times)
Planned Upgrades to my beast
=======================
Front fog lamps ( will get it fitted in TASS when i take it for first service.)
Plan to go for Reverse sensors, thinking of Auto cop analog sensors that fit on the internal ORVM. There are also the digital reverse sensors, but they have an attachment that fits above or below the rear view mirror. Don't know to go for digital or the analog ones.
Floor matting. Thinking of putting the 3M mats.
Leather finish seat covers complementing the interiors.
Front and rear bull guards to prevent my beast from getting scratches
Downsides, Issues glitches, niggles
==========================
So far so good. But I did see a few minor issues though
there seems to be bit of loose connection in the internal cabin illumination light switch in the front. Should be rectified by the TASS in the first service.
i have yet to get the floor mats that are generally given. Will get it on Saturday.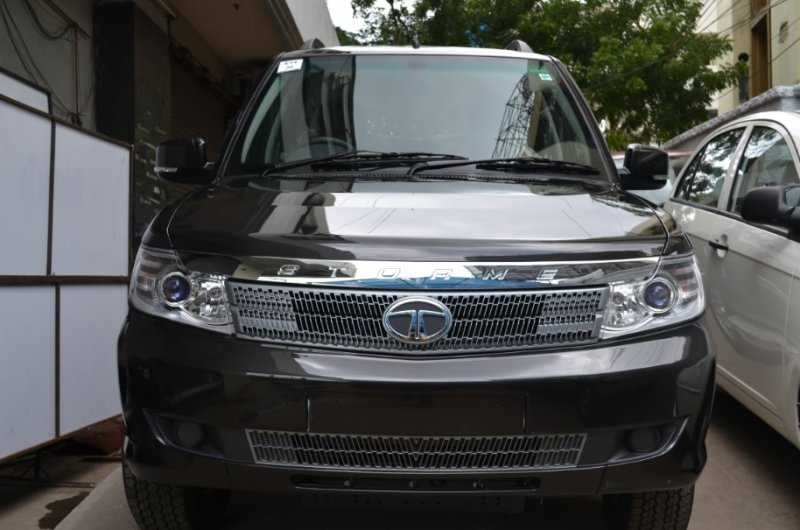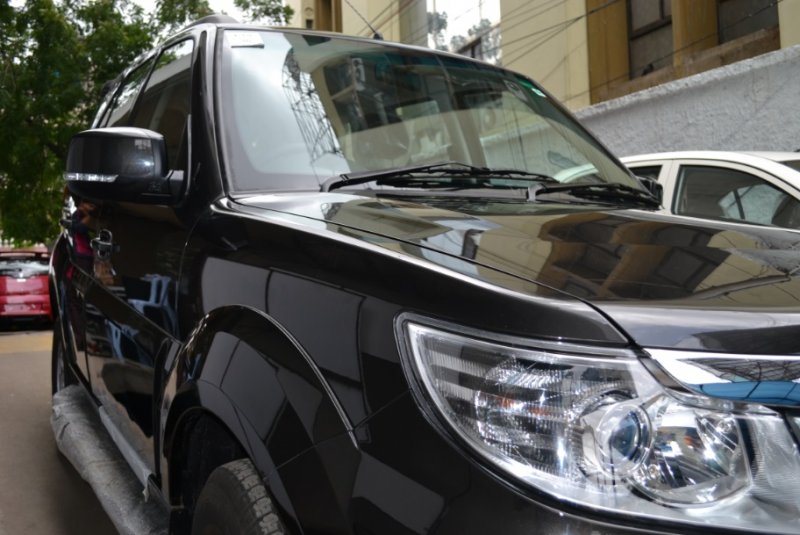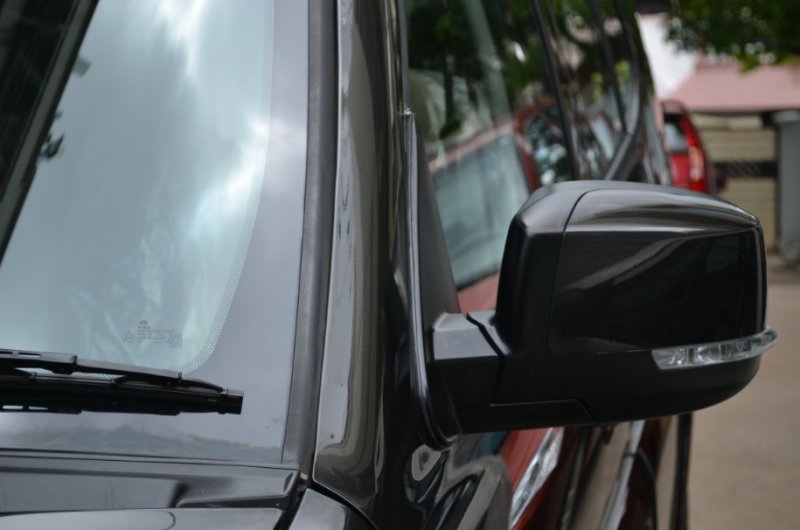 Last edited: